Our 2016 Summer Reading Lists
This post is part of an ongoing Summer Reading for Kids series. Click HERE to find ideas for reading activities, reading lists, and reading incentives…and keep checking back for more!
We only have three more days of school left, and I'm just getting to choosing the summer reading for my kids this year. I've been thinking about it for a month, and I compiled a really nice list—and then my laptop bit the dust and things were crazy and I had to recompile the lists because I could only remember a handful of the books I had chosen!
So I'm a little late—but I'm finally done!
My girls are now a lot older than they were when I started this tradition. My oldest will be a junior in high school this year, and I started doing the summer reading bins when she was going into 6th grade. And this summer my youngest, who was going into Kindergarten when we started, will be heading into 5th grade already!
Because they are so much older, I thought I might not do so much with the reading bins and choosing new books for them. After all, the older two are already very avid readers—I have done my work. But, tradition rules the roost around here and I have heard them talking about how excited they are to get their book bins for the summer, so here we are.
This post contains Amazon affiliate links for your convenience.
Our Summer Reading Lists
Daughter #3's Summer Reading (age 9, going into 5th grade):
My youngest isn't quite an avid reader yet. She's my one child who can't sit still for long, so she has been my most reluctant reader. She is a huge fan of the Dork Diaries series, and usually chooses those books for reading time. Her reading list this summer is vastly different than the reading list her older sister had for the same age, but different kids need different reading material. That's just how it goes!
This year, I chose some books I think she will enjoy reading, and a couple I know will be harder for her to sit with and read herself. The great thing about her is that she loves it when I read to her out loud. She listens very well to the story, even though she is standing on her head or doing cartwheels while I read. I plan to read Harry Potter to her first (I will be reading to her from the gorgeous illustrated edition, though), and then I will probably read Holes. I know she'll love listening to both, and perhaps she'll even pick up the books to read on her own!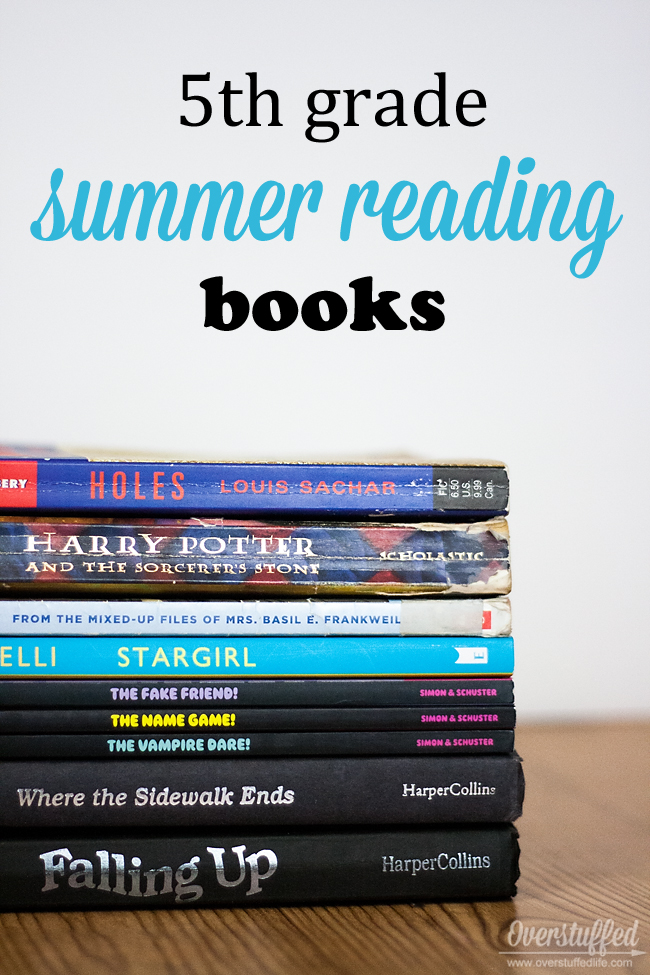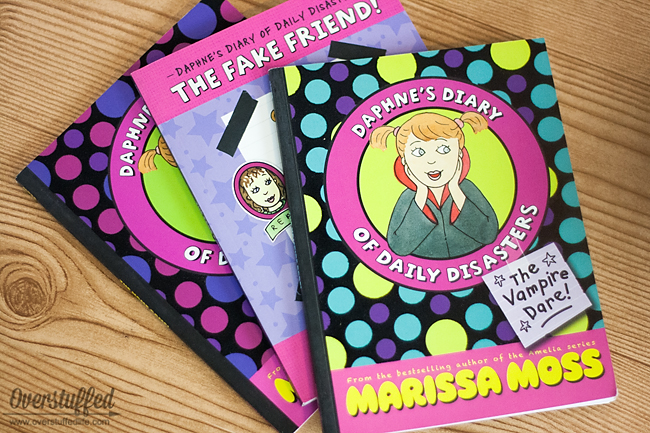 Daphne's Diary of Daily Disasters Series by Marissa Moss:
Daugher #2's Summer Reading (age 13, going into 8th grade):
This girl just plain loves to read. She's my kid that I will find bawling over a book at 2:00 in the morning or the one that will read all day and ignore everything else so she can finish a book. Because she reads so much, it is harder for me to choose books for her that she hasn't already read!
This year, I went with a dystopian series that she hasn't read yet (at least, I don't think she has), because she tore through The Hunger Games series and The Maze Runner series. I also chose Code Name Verity—a book about World War 2 that was actually on my oldest's list last year. I chose it because she read The Diary of Anne Frank this year and loved it. The rest are books that were recommended for her age that I think she will love.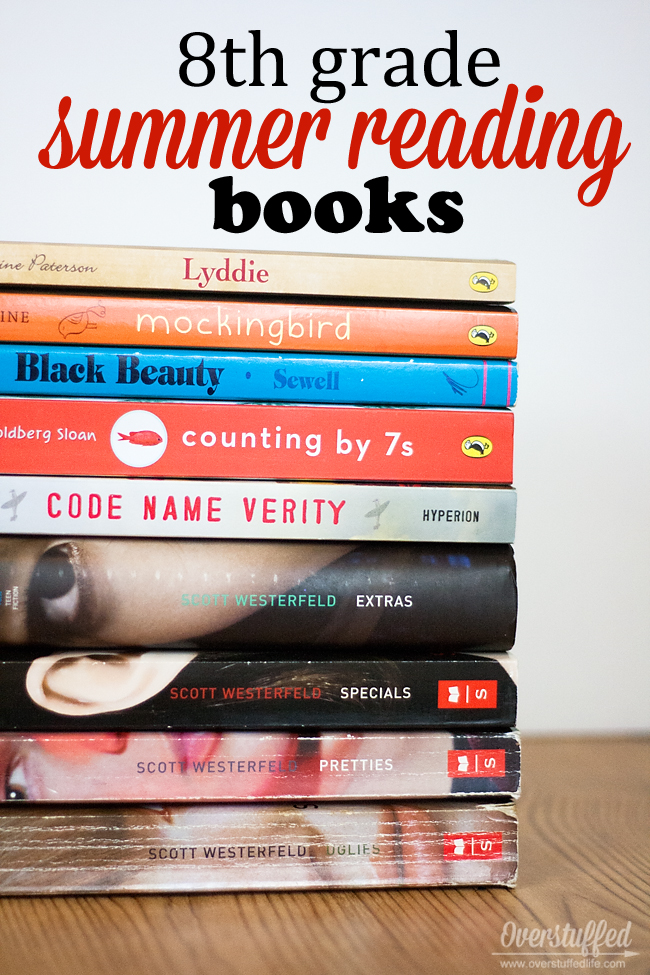 Daughter #1's Summer Reading (age 15, going into 11th grade):
Like my middle daughter, she also does plenty of reading on her own. She has been working through the whole spinoff series of the Mortal Instrument books and just began Lady Midnight, which is the big, fat first (and only—so far!) book in the Dark Artifices series. I'm not sure when the next one is coming out, so I am guessing she'll enjoy starting The Giver series this summer while she is waiting!
And since she likes to stick to fantasy in her reading, I always throw a couple in there that aren't in that genre just to help her branch out. She usually reads them and enjoys them and then goes back to the next fantasy book in her pile. Which is wonderful.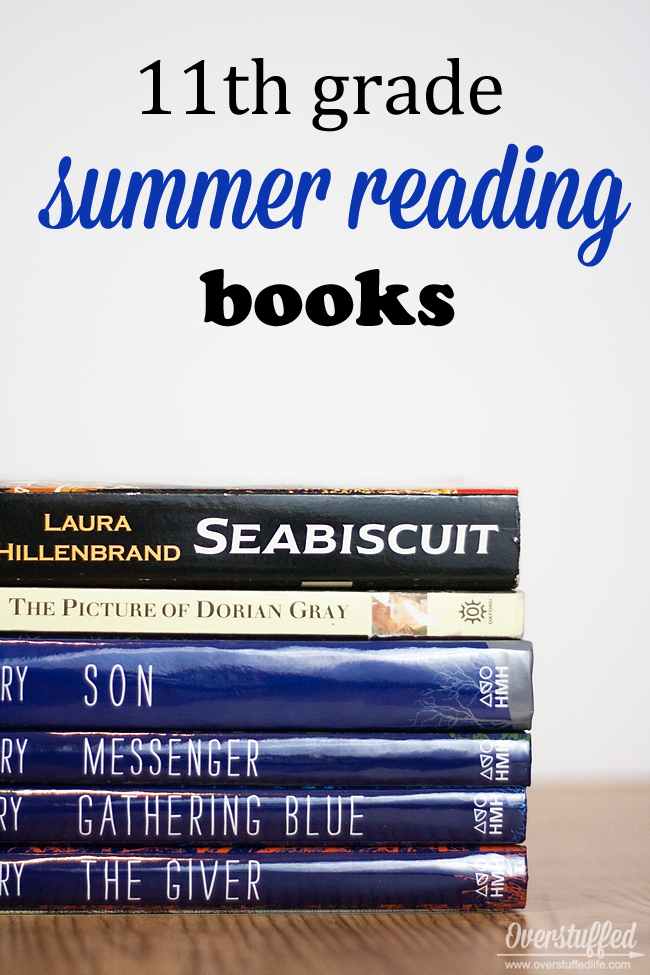 I'm looking forward to lazy summer days spent reading out on the deck or at the beach, and I know the girls are, too. Three more days!
This post may contain affiliate links, for more information, please see my disclosure.