Peppermint Brownie and Ice Cream Sundae Bar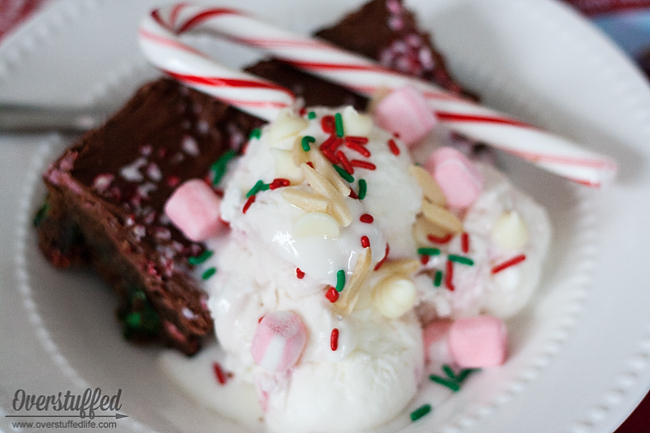 Being gluten-free during the holidays is not easy. Especially when you are only 8 years old. Sophia has really had a hard time lately watching everyone else make and eat really yummy holiday recipes and having to settle for the same old gluten-free cookies she always has to eat. So, I decided we would make a super special decadent gluten-free treat, and invite some other gluten-free friends over to enjoy it with us.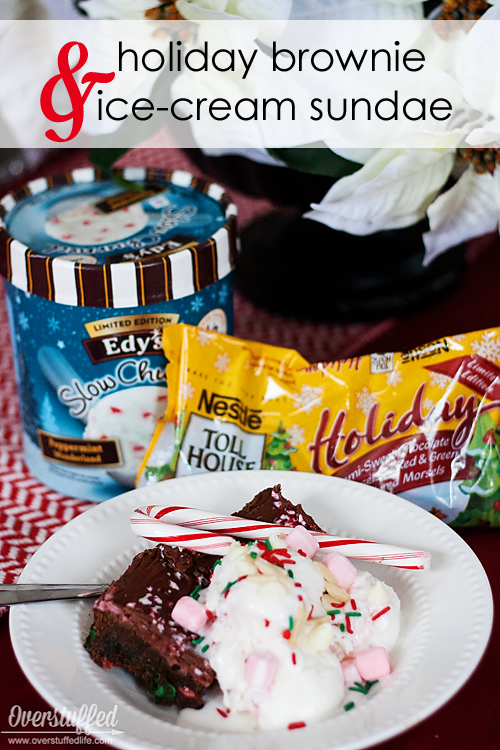 (Keep reading even if you're not gluten-free, because the brownie can be made either way, and everyone loves an ice cream sundae bar!)
We used our favorite mint brownie recipe, and altered it to be more festive by adding Nestle Holiday Morsels and changing the mint to peppermint.
Here's our new and improved holiday brownie recipe (if you don't need them to be gluten-free, just omit the xanthan gum and substitute bread flour for the GF flour):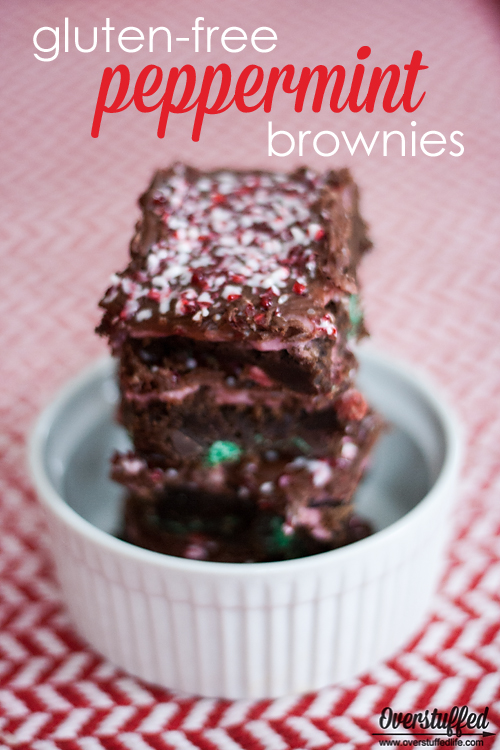 Gluten-free Peppermint Brownies
BROWNIE
1 cup butter (2 sticks, melted)
1/2 cup cocoa
2 Tbsp honey
4 eggs (at room temperature)
2 cups sugar
1 3/4 cup Mama's Almond Blend All Purpose Gluten-Free Flour
1 1/2 tsp baking powder
1/2 tsp xanthan gum
dash of salt
One bag Nestle Limited Edition Holiday Morsels
PEPPERMINT ICING
5 Tbsp butter (softened)
pinch of salt
3-4 tbsp milk (adjust for consistency)
1 Tbsp corn syrup
2 1/4 cups confectioner's sugar
2 tsp pure peppermint extract
2-3 drop red food coloring
CHOCOLATE ICING
2 cups confectioner's sugar
1/2 cup cocoa powder
6 Tbsp butter (softened)
1 Tbsp vanilla
3-4 Tbsp milk (adjust for consistency)
INSTRUCTIONS
Brownie: Melt butter in large pot on stove and mix in cocoa. Remove from heat and cool completely. Add honey, eggs, sugar, flour, baking powder, xanthan gum, and salt. Mix well. Add chocolate chips. Pour batter into greased 9×13 baking pan. Bake at 350 degrees for 21-22 minutes (do not burn!) Cool in freezer for 15-20 minutes.
Peppermint icing: Soften butter. Add salt, corn syrup, confectioner's sugar, and milk. Beat until consistency of toothpaste. Mix in peppermint extract and food coloring (let the kids help here, it's their favorite part!) Spread peppermint icing over cooled brownies. Cool in freezer until icing is stiffened.
Chocolate icing: Soften butter. Add confectioner's sugar, cocoa powder, vanilla, and milk. Beat until consistency of toothpaste. Spread chocolate icing over stiffened peppermint icing layer. We topped it with candy cane pieces for our brownie & sundae bar.
While the brownies were baking, Sophia and I got to work setting up the sundae bar with lots of fun toppings.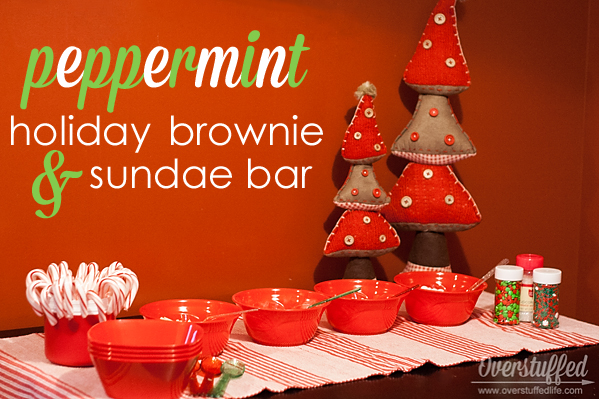 We used candy canes, slivered almonds, marshmallows, Nestle white chocolate chips, and Christmas sprinkles.
But the possibilities are endless! Go crazy with your sundae toppings–that's the most fun part. Except eating it, of course. Oh man! We were so impatient to get to that part!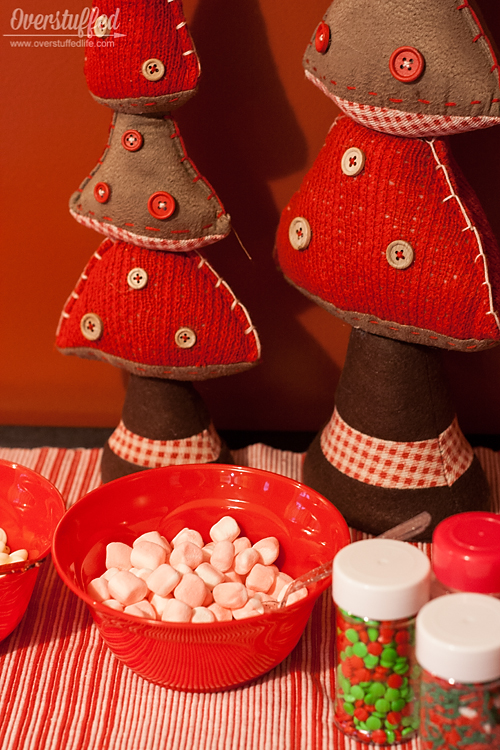 The brownies were finally ready and it was time to get the ice cream out of the freezer and gather our friends together.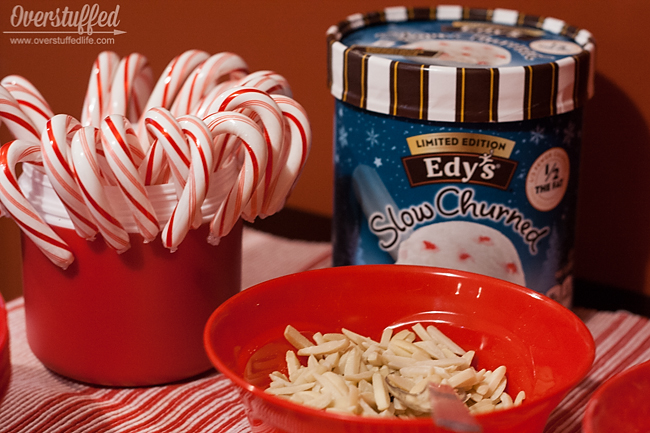 Everyone got a brownie and two scoops of Edy's Slow Churned Light Peppermint Wonderland ice cream on their bowl, and then they went to town with the toppings. I had some really happy gluten-free kids in my kitchen!
The best part was seeing how happy Sophia was after watching her cry at too many fun events because she couldn't have the fun treats that were being served. I liked making her feel special.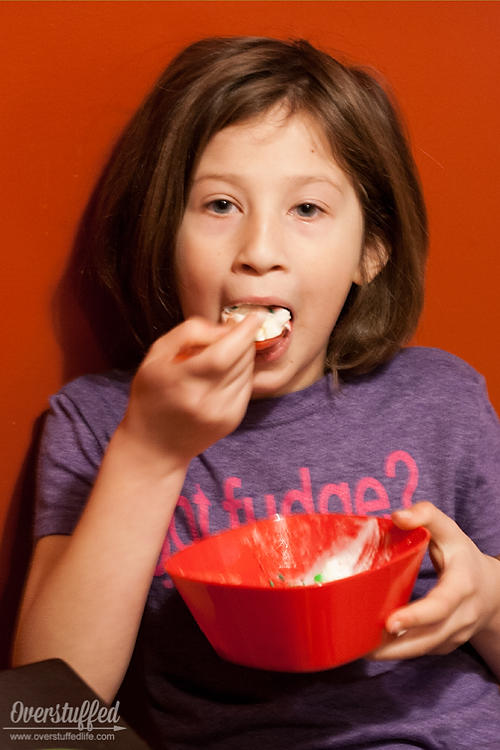 But man, those brownie sundaes were GOOD. They got two thumbs up and the word "decadent" out of The Maestro. Trust me, when The Maestro says something is that good, it is really that good. He especially loved the Peppermint Wonderland ice cream–the peppermint flavor plus the peppermint pieces made it "to live for," as he likes to say.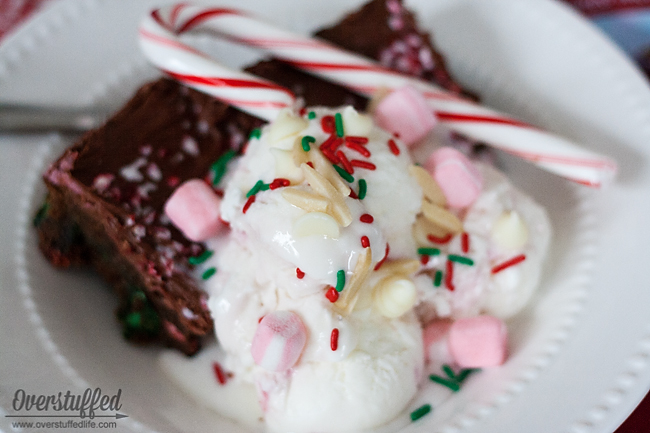 For more fun ideas in using Nestle brands, click here: Flavorful Moments. Enjoy!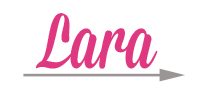 This post may contain affiliate links, for more information, please see my disclosure.