Stay Healthy this Holiday Season with Maty's All Natural Products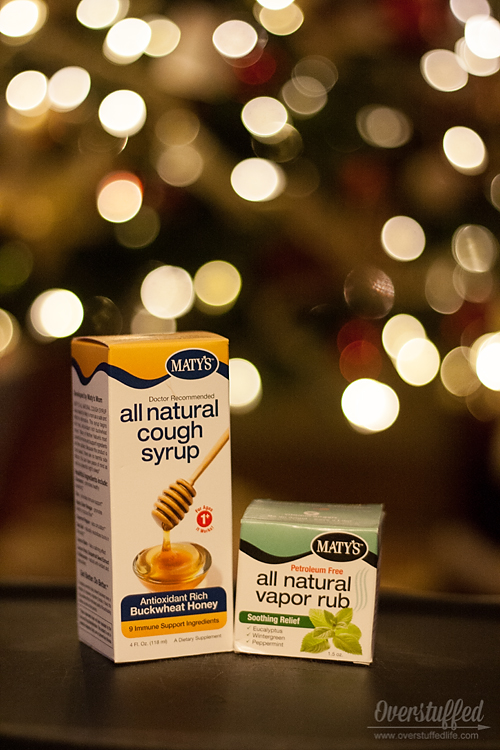 I'm the kind of person who hates taking medications. I just don't always feel awesome about immediately turning to them when I am sick and often I would rather let things run their course if they aren't too bad, anyway. And I much prefer trying natural remedies first, if I can.
Recently, Maty's Healthy Products asked me to try out their all natural cough syrup. Lucky for them, they caught me at a time when I really needed it. I had already resorted to going to the doctor's and begging for some relief from the nasty bug I had come down with, but the cough syrup with codeine didn't help much. Plus I was filling my body up with codeine, and I wasn't very happy about that at all.
I was miserable.
I started taking some of the Maty's all natural cough syrup, and while I wasn't immediately cured of my affliction (did I mention what a nasty bug it was?), I can say it helped my cough without making me feel all weird due to other drugs.
Let's stay healthy the natural way!
This post may contain affiliate links, for more information, please see my disclosure.