The Thankful Receiver Bears a Plentiful Harvest—Free Thanksgiving Printable
Download and frame this inspiring quote to add to your Thanksgiving decor!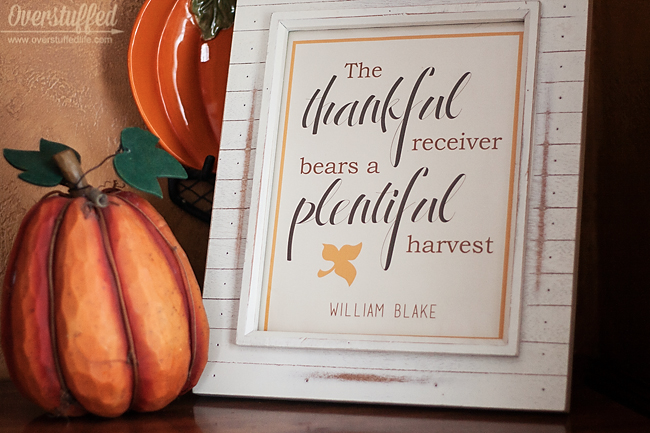 This year's Thanksgiving printable is a little late in coming—how is Thanksgiving already next week? I chose this quote by William Blake (who is one of my ancestors, so he holds a special place in my heart):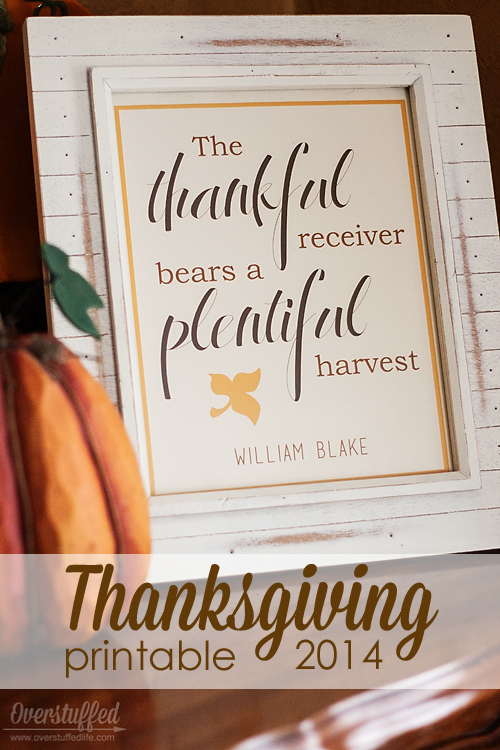 "The thankful receiver bears a plentiful harvest."
I love the message of being grateful for all we are given, because we will then—and only then—recognize how plentiful our blessings truly are.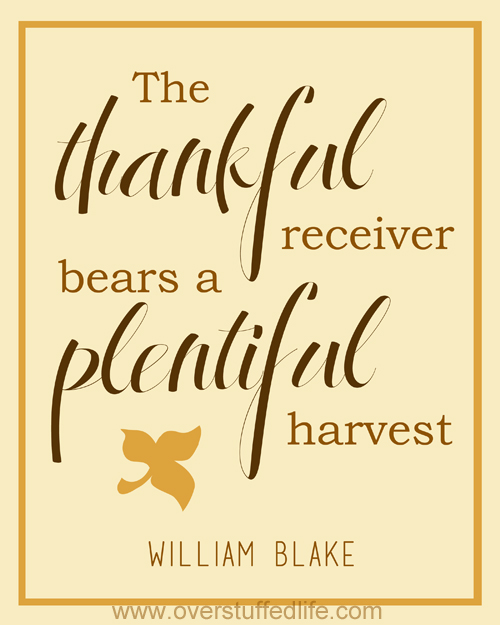 To download:
Enter your email address into the form at the bottom of the page and the printable will be sent directly to you.
I put mine in a cute 8×10 frame I just picked up at the thrift store last week. I love how easy it is to decorate with printables!
Happy Thanksgiving!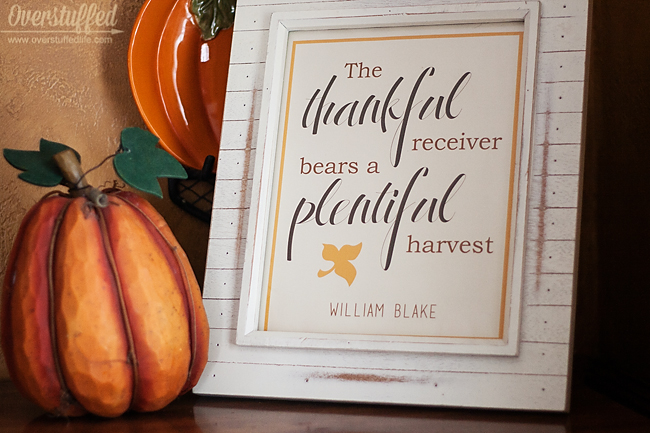 This post may contain affiliate links, for more information, please see my disclosure.
Download the Thanksgiving printable now!
Enter your email address and receive the printable right to your email inbox.