13 Gifts for the Creative Kid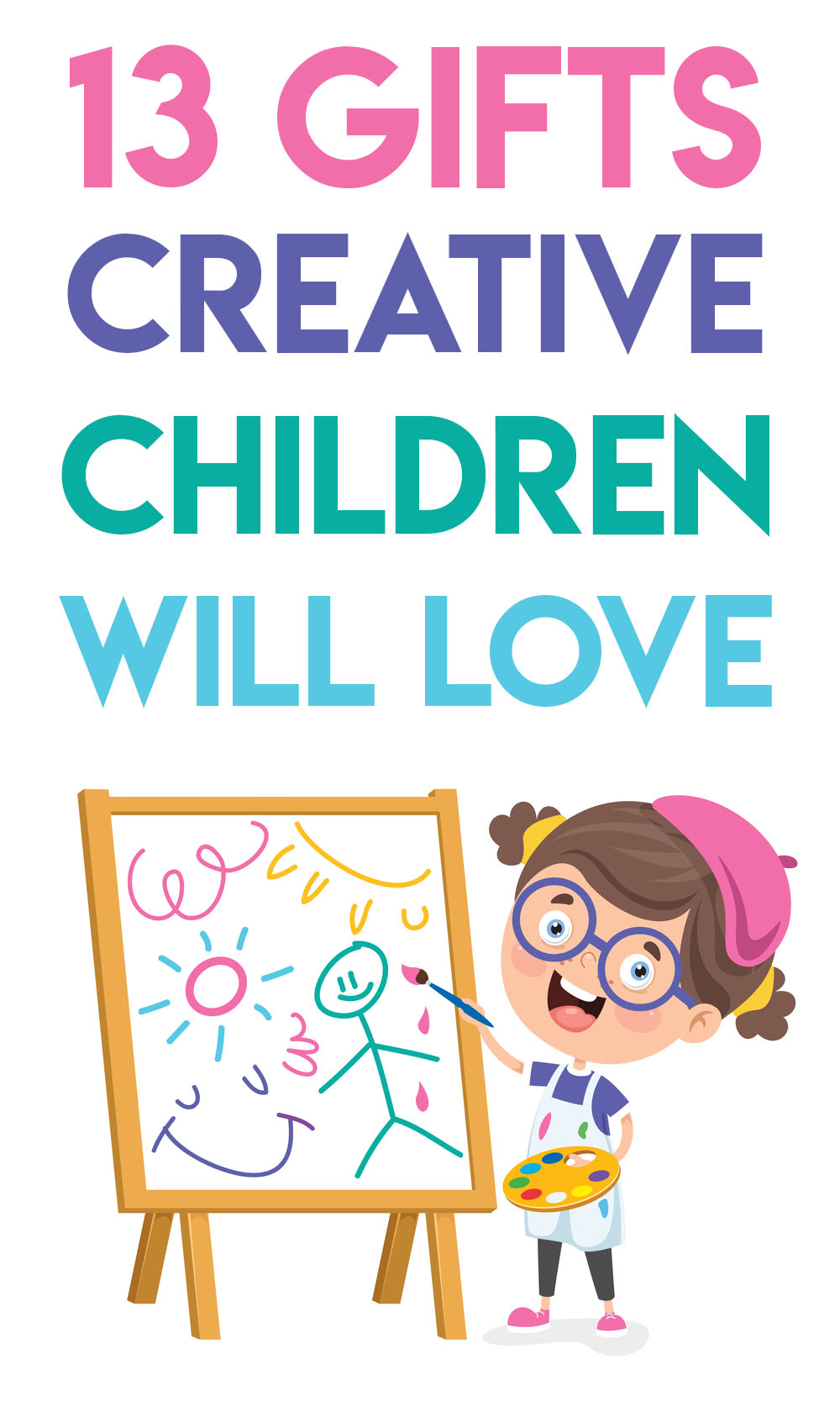 My 9-year-old daughter LOVES to do arts and crafts projects. She is very creative (and messy) and I love seeing the amazing creations that come out of her head! She's made a wonderful list of things that she would love to have in her creative arsenal. If you have a creative kid who loves making art, this gift guide is for you!
Before I give you her creative wish list, I also want to recommend Kiwi Crates subscription boxes as a great gift for creative kids. My daughter absolutely loves their art kit, the Doodle Crate and can't wait for her box to come each month. There are other options, like the Tinker Crate for kids who enjoy science projects and the Koala Crate for younger kids.
Subscription boxes make great gifts for kids because they last for several months and give them something fun to look forward to. Get your Kiwi Crate subscription here: Kiwi Crate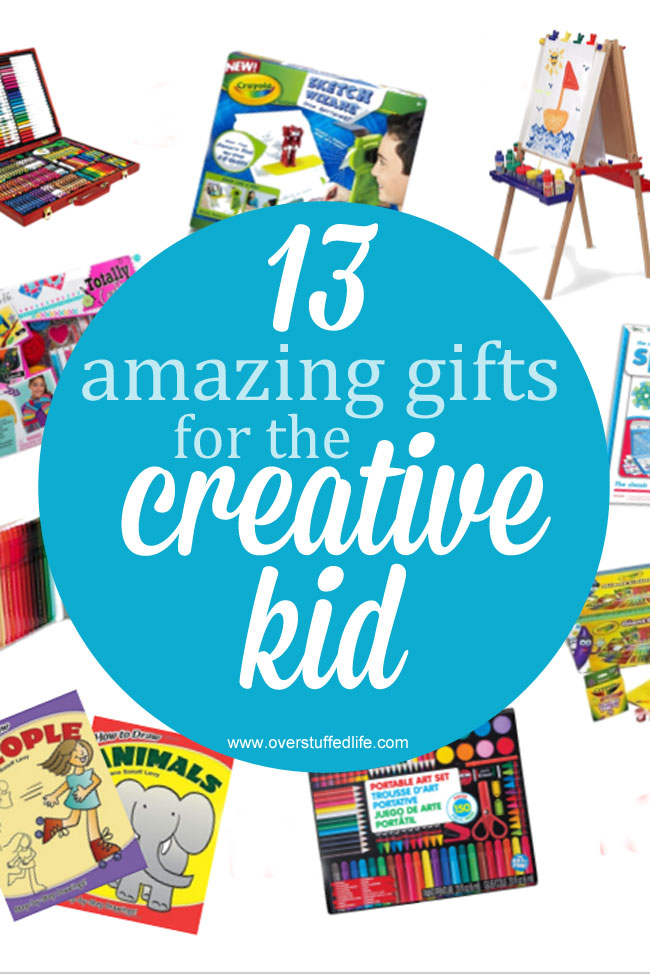 Make sure to check out our Ultimate Holiday Gift Guide—Find hundreds of gift ideas for EVERYONE on your list!
All of the things on this list are things that my daughter either already has and loves, or would love to have. I know for a fact that Santa is bringing a couple of them and I can't wait to see what she makes with them. She will definitely be spending her Christmas Day creating (or playing the video game that she is also getting).
Gift Guide for the Creative Kid
(affiliate links)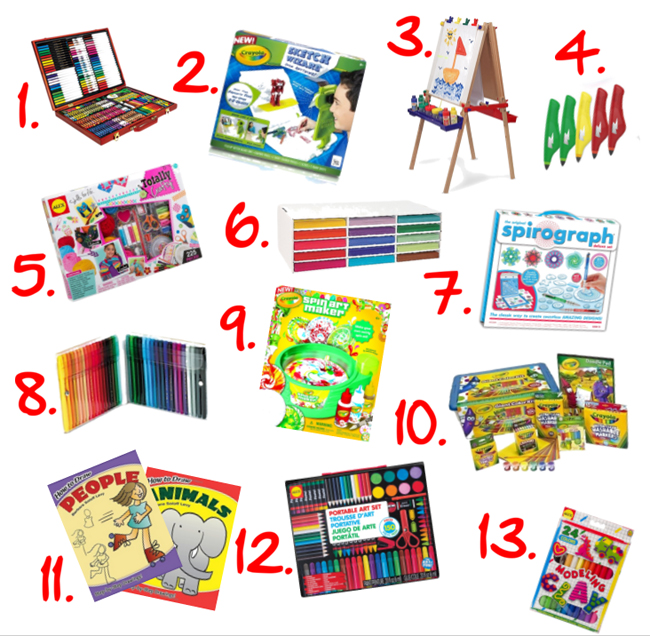 1. Crayola 200-piece Masterworks Art Case The lovely wooden carrying case is the most exciting feature of this art kit. Traveling art! Plus, it comes with everything your little artist's heart could possibly desire: pastels, markers, paints, crayons, glitter glue and more. Amazon
2. Crayola Sketch Wizard This thing honestly looks super cool. You place an object that you would like to sketch on one side of it and then look through the magical sketch wizard, and it helps guide you in making a sketch of the object. Amazon
3. Melissa and Doug Art Easel My daughter got this for Christmas a couple of years ago and still uses it daily. It has a whiteboard, a chalkboard, and a paper roll so she can do art in many different ways. I love walking by her room and seeing what's on her easel. Amazon
(It does not come with paper rolls. Buy the rolls separately here: Paper Rolls Amazon)
4. I Do 3D Pen System Okay, this is probably the coolest item on the list. You can draw in 3D with these pens! They are simply amazing, and I want to try them for myself, too! Amazon
5. Totally Crafty 225-piece Craft Set This set comes with yarn, felt, embroidery floss, scissors, stuffing, buttons, and much more. Perfect for just starting out with sewing projects or making fun crafts out of yarn. Amazon
6. Corrugated Paper Sorter I smiled when I saw this one on my daughter's list. She definitely needs some smart way to sort all her papers and projects! This is made out of cardboard. Amazon
7. Spirograph Deluxe Do you remember these? I loved playing with mine as a kid. Amazon
8. Marker Set Sophia goes through markers like nobody's business, so a marker set is always a welcome gift. Any marker set will do, this one is fine. Amazon
9. Crayola Spin Art Maker This is another one that looks like loads of fun. The final art is great, but it looks like the actual creating of the art is even better. Amazon
10. Crayola Giant Color Kit If your child isn't quite ready for the Masterworks Art Case, this Giant Color Kit is perfect. It comes in a plastic tub and contains all the necessities: crayons, markers, construction paper, doodle pad, paint, etc. Amazon
11. Learn to Draw Books My kids have quite the library of these types of books and they love them. And they have learned a lot from them.
12. Artist Studio Collector Set Hmmm. I think this kid just wants as many art sets as she can possibly get. This one is similar to the others with a plastic carrying case. Amazon
13. Modeling Clay One thing most of the art sets seem to be missing is modeling clay. And there is tons of fun to be had and art to be created with it, so it is a must-have. Amazon
Hopefully something on this list will be the perfect gift for your own little artist!
Check out other gift guides here:
This post may contain affiliate links, for more information, please see my disclosure.