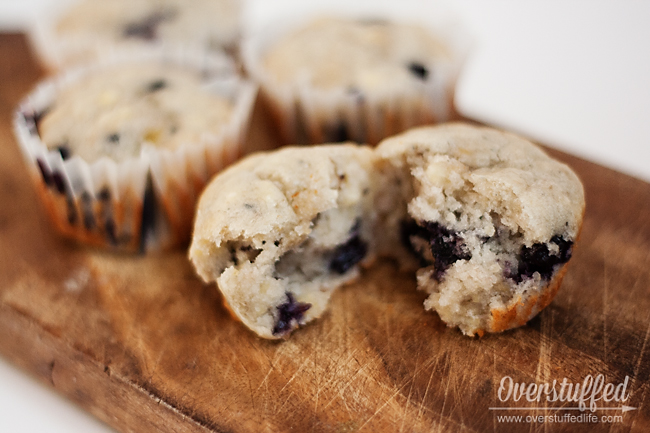 Just before school was out I decided to make some muffins for the girls' lunches. It was towards the end of the week and grocery shopping needed to be done, but our bank account wasn't quite ready for that yet (I don't even want to talk about my grocery budget right now…ugh).
Anyway, I had a bunch of overripe bananas in the freezer and I figured making some banana muffins would be a great way to use up what we had in the house. The girls were finally in bed, so I got out my binder full of favorite recipes, thawed and smashed the bananas, mixed in the butter, and opened the fridge to get an egg…
…and realized we were all out of eggs. (You knew that was coming, didn't you?)
It was late, I didn't feel like making a run to the grocery store (and, also, we were a little short on cash, remember?), so I improvised and used some vanilla Greek yogurt I had in the fridge. The fact that it was vanilla-flavored turned out to be excellent because I was also out of gluten-free vanilla.
Those muffins turned out to be the BEST muffins I have ever made. They were incredibly moist, perfectly sweet, and all around delicious. The next time I made them, I added some fresh blueberries for extra sweetness, and they were EVEN better.
These are made with gluten-free flour, and I have not actually tried them with wheat flour. Still, you can easily substitute all-purpose white flour for the gluten-free flour.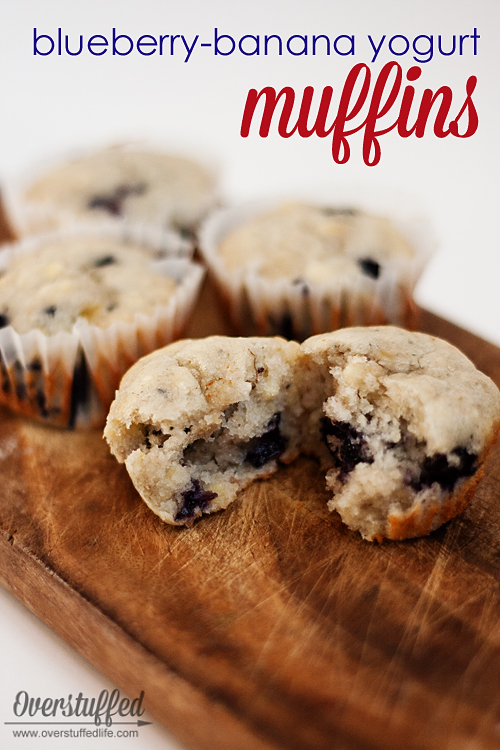 Blueberry Banana Yogurt Muffins
Ingredients
4 ripe bananas, smashed
1/3 Cup butter, melted
1 Cup sugar
1/2 Cup Vanilla Greek Yogurt (I used Ciobani brand)
1 teaspoon baking soda
pinch of salt
1 1/2 Cups all-purpose gluten-free four (I use Mama's Almond Blend for most baking and love the results)
1 Cup fresh blueberries (optional)
Directions
Preheat oven to 350 degrees. With a wooden spoon, mix smashed bananas with melted butter. Add sugar and yogurt, mix well. Sprinkle baking soda and salt over mixture and mix in. Add flour last, stir until mixed.
Spoon into muffin liners and bake for 18-20 minutes at 350 degrees.
Makes about 18 muffins.
Enjoy!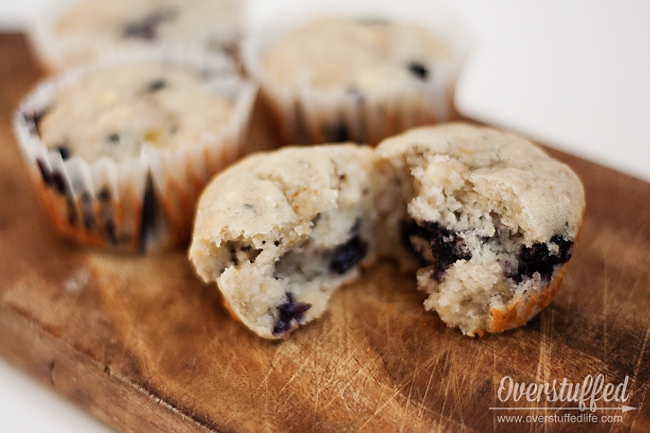 More Gluten-free Goodness from Overstuffed:
How to Make a Gluten-free Pie Crust
The Maestro's Famous Mint Brownies
Follow My Gluten-free Boards on Pinterest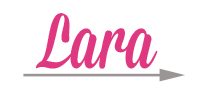 This post may contain affiliate links, for more information, please see my disclosure.