This post is part of a social shopper marketing insight campaign with Pollinate Media Group® and Smithfield®, but all my opinions are my own. #pmedia #PutPorkontheMenu https://my-disclosur.es/OBsstV.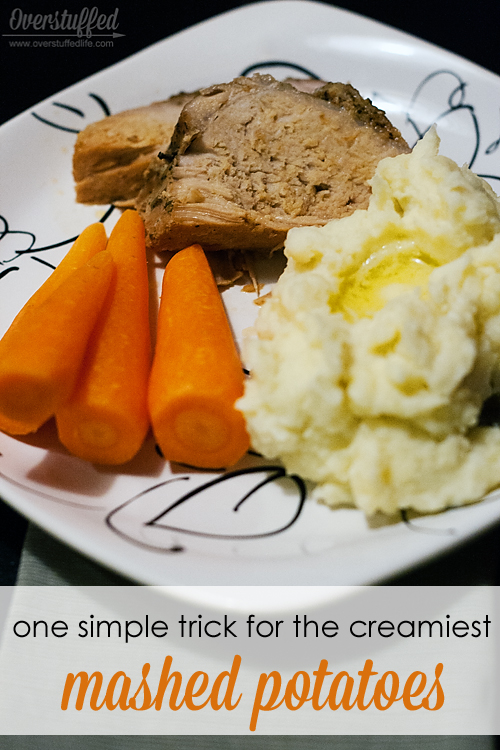 We love mashed potatoes at our house. We pretty much eat them all year round, though once the weather cools off our mashed potato consumption rises directly in relation with the coolness of the weather.
Not only has the weather been pretty darn cool lately (it even snowed!), we've been getting a ton of locally grown potatoes in our CSA (Community Supported Agriculture) farm share lately. So potatoes are on the menu often.
Anyone who has ever tried my mashed potatoes always comments on how wonderfully creamy they are. So I'm here to share my secret to the creamiest (and best!) mashed potatoes ever.
Ready?
Evaporated milk and a hand masher.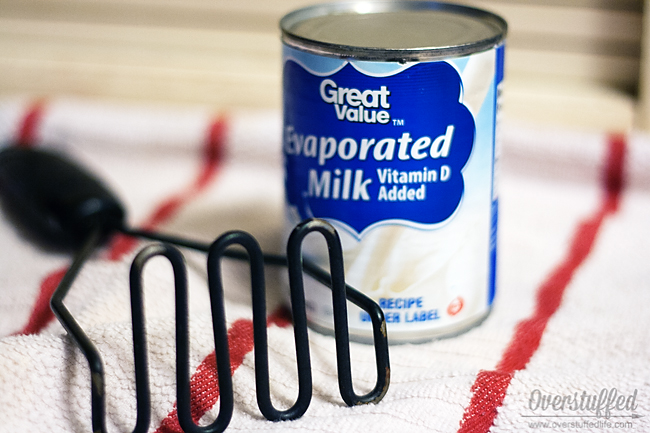 Before my mother-in-law taught me otherwise, I always used regular milk and a hand mixer to make mashed potatoes. They were okay like that, but the difference when using evaporated milk is pretty amazing. The hand mashing makes a big difference, too.
Once you've strained your potatoes, put them back into the pot while still on the hot stove–just for a few seconds. This will allow the last bit of water to "burn" off, which also contributes to creamier potatoes.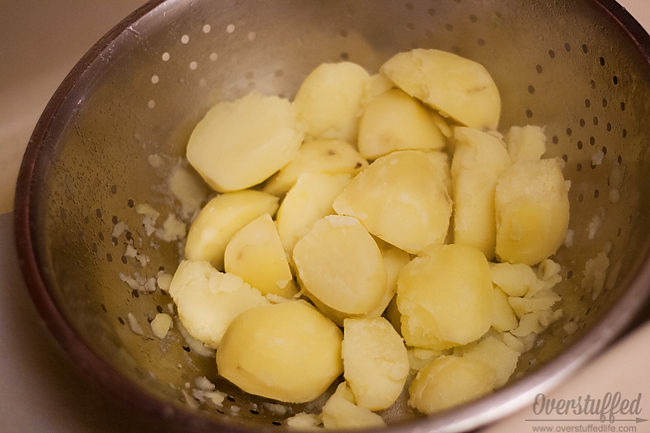 Remove the potatoes from the heat quickly, add some evaporated milk and begin to mash by hand. I just go by feel for how much milk I end up using, but for 8-10 medium sized potatoes, it seems to be a whole can of evaporated milk. I add a little at a time until they are the consistency I like best.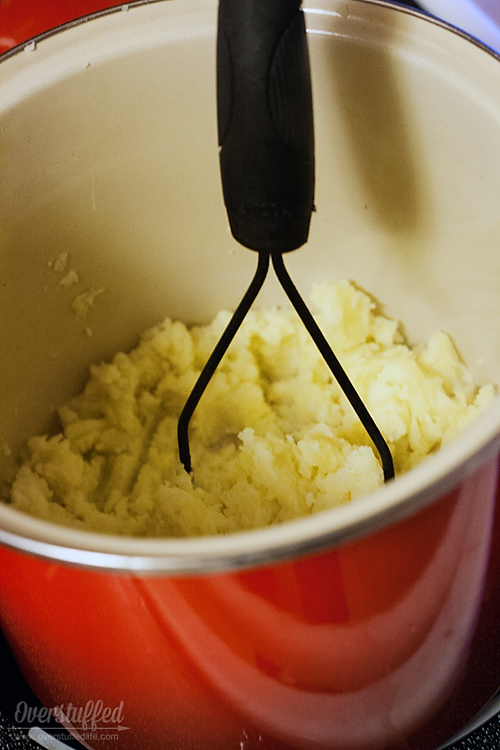 And that's it! Best mashed potatoes ever.
The one issue with making mashed potatoes so often is that it is a bit time consuming. Peeling, chopping, boiling, straining, and then mashing them by hand takes quite a bit of time. And I am a busy woman!
Even though The Maestro does a lot of the cooking around here, on orchestra rehearsal nights he is unavailable, so I have to do the cooking. Unfortunately for me, orchestra rehearsals are also on days that I work all day, so it's hard to get dinner on the table at all, much less a healthy one!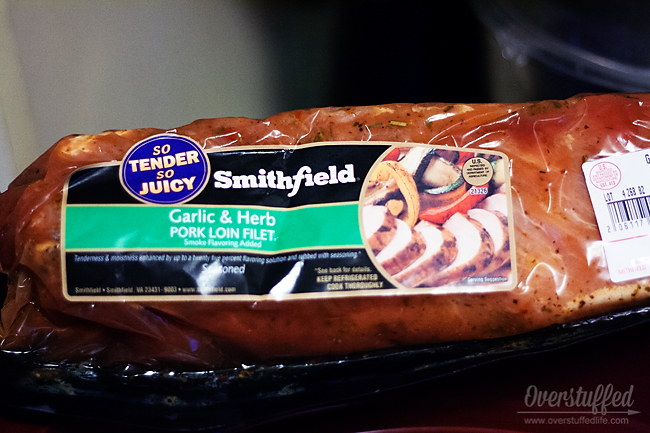 On the days I work, I am a big fan of the crock pot, and now I am a big fan of Smithfield pork loins that are already marinated in several different flavors. I don't have to do a darn thing besides open the package and throw it in the crockpot!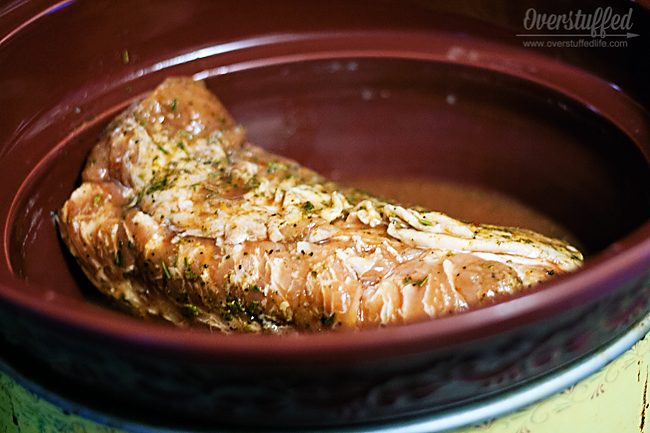 I threw this pork loin in the crockpot without adding anything extra (the liquid was the small amount of juices that were present in the packaging). I turned the crock pot to low just before I headed out to work at 9:00 am.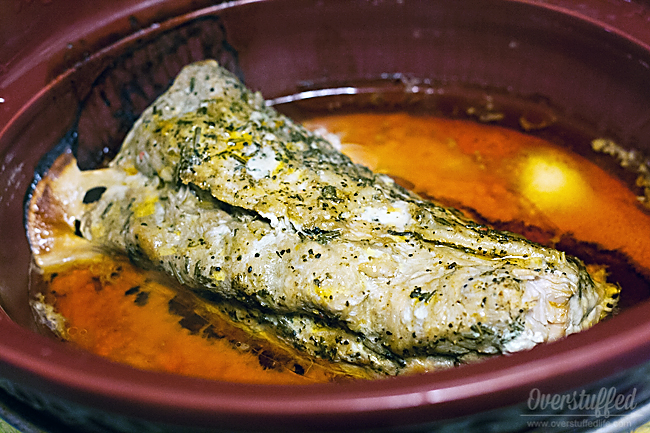 And when it was time to eat dinner, the pork loin was perfectly cooked, tender, and juicy. The meat just fell apart and basically melted in our mouths. My children couldn't stop talking about how wonderful it was!
Because the main dish was so freaking easy, I had plenty of time to whip up some mashed potatoes to go with it. (Except, I didn't actually whip them!)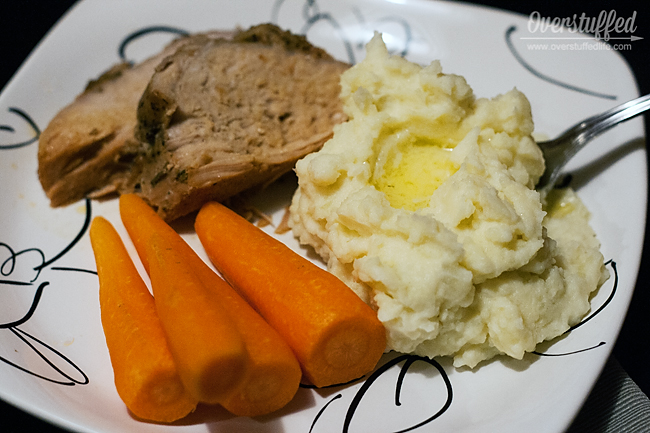 We ate them with some raw locally grown carrots from our CSA and had a wonderful meal that was delicious, healthy, and painless to prepare. My kind of meal.
I will be purchasing these pork loins again and again, I can tell you that. We tried the garlic and herb last time, and while it was a huge hit, I'm looking forward to trying the rest of the flavors. All of them are also gluten-free, which in my house is mandatory. I've already printed out some coupons for 75 cents off one pork loin here: Coupon for Smithfield Marinated Pork Loin. Coupon good at Walmart, while supplies last. I purchased mine at Walmart right in the meat section with all of the pork.
For other great ideas on how to cook up your Smithfield pork loin, visit Smithfield's website for recipe and meal ideas.
And maybe make some oh-so-creamy mashed potatoes to go with it.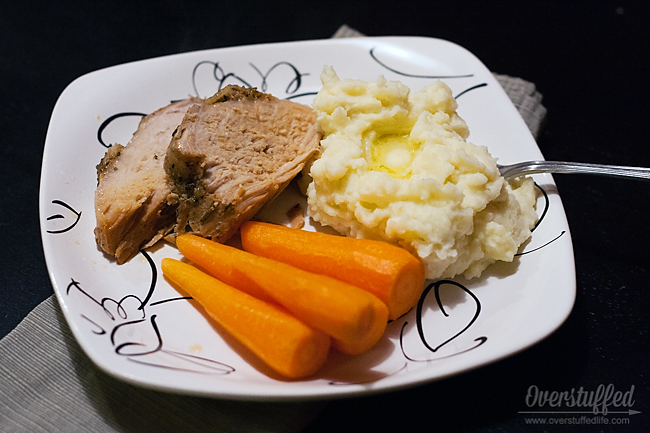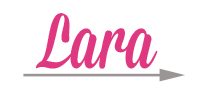 This post may contain affiliate links, for more information, please see my disclosure.