One of my very favorite Christmas traditions is the one that is the hardest to consistently keep. I love reading one Christmas book to my kids every night in December! But because December is always incredibly busy with various concerts and other holiday activities, it is really hard to always do this. I have been much better the past few years since the girls are older now and can handle going to bed a bit later.
But because the girls are a little older, some of the books I have on hand are just a bit too young for them now (though they remain favorites!), and this year I have been on the hunt for more. While I think that fun Christmas books certainly have their place in the world, the books I like to read with my family are always more serious in nature. I like to choose books that focus on Christ's birth and the reason He was born. I especially enjoy the ones that tell the stories of someone who learned the reason for the season through a special experience.
These are the types of books that really bring the Spirit into our home. I often cry while reading them, but I love the way they affect my children and bring a sweet desire to serve and love into our home.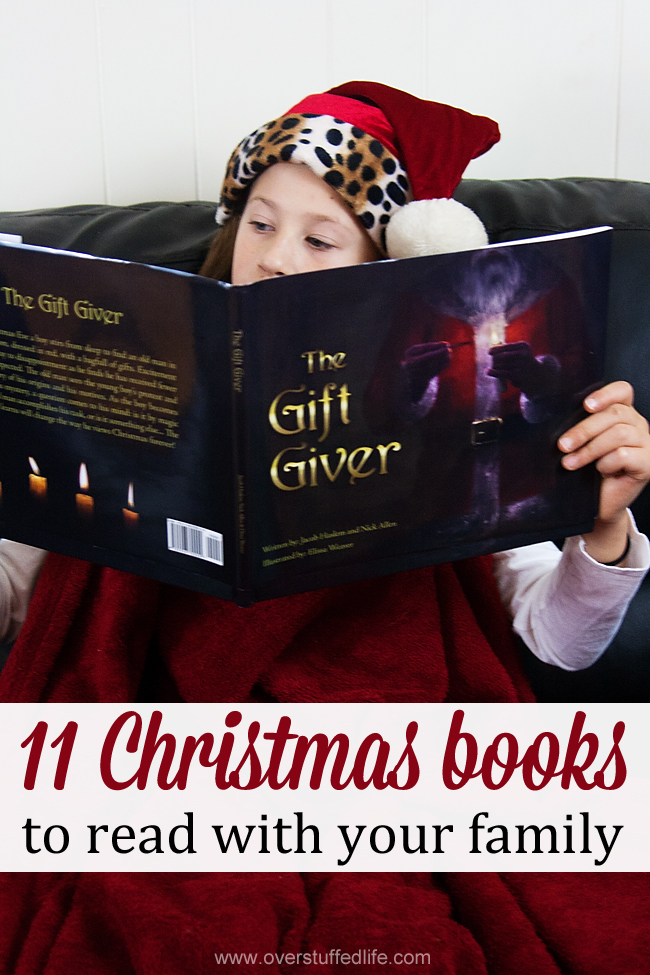 Make sure to check out our Ultimate Holiday Gift Guide—Find hundreds of gift ideas for EVERYONE on your list!
Here are the new books I have found for this year—I have purchased most of them, but the rest are waiting in my Amazon cart and will be purchased soon!
11 Christmas Books to Read With Your Family
(affiliate links)
The Gift Giver by Jacob Haslem and Nick Allen. I was sent this book in exchange for my honest review, and it was really the impetus for me wanting to find even more great Christmas books this past couple months. It was so beautiful! Sophia (age 9) and I read it together and she absolutely loved it. She loved the story of a little boy who wanted more gifts and his transformation into a special Christmas role. Her favorite part, though, was learning about many of the symbols of Christmas. The one that touched her the most was learning that the red of Santa Claus' coat symbolizes the blood of Christ. This is a great book for families to read together at Christmas time! I highly recommend it. Find out more about this beautiful new Christmas book at thegiftgiver.net.
The Crippled Lamb by Max Lucado. I have always loved Max Lucado's books, beginning with the very first one I ever read (You Are Special). The Crippled Lamb is about a lamb who finds out God has a very special plan for him, as He does for every one of us. Joshua, the lamb, was lonely and sad because he couldn't do the things the other lambs did, but his prayers are eventually answered, just the way God meant them to be.
The Legend of the Poinsettia by Tomie dePaola. I love books that teach us about the traditions of other countries. This particular book tells the Mexican legend of the poinsettia, which exists because of a girl's unselfish gift to the Christ child.
Annika's Secret Wish by Beverly Lewis. This is another book that teaches us about another country's Christmas traditions—this time Sweden. Annika wishes to find the almond in her rice pudding on Christmas Eve so that her wish can come true. What happens next will touch all of our hearts as Annika learns the true meaning of Christmas. I like that this book also has a page of Swedish Christmas traditions—if you are of Swedish heritage, it would be fun to implement some of them (if you haven't already!).
The Christmas Tree Ship by Carol Crane. I was particularly interested in this one because the ship carrying Christmas trees sails from Manistique, Michigan to Chicago. I live very near Manistique so I thought this would be a story my children enjoy even more due to the locale. It's about how a family continues the tradition of delivering Christmas trees to Chicago, even after the original ship had sunk.
An Orange for Frankie by Patricia Polacco. Frankie is the youngest child in his family and eagerly looks forward to his Christmas orange. But this year, his father may be stuck in a snowstorm and not able to arrive with the oranges in time for Christmas morning. This one made me cry a lot of good tears as a beautiful Christmas lesson is learned.
A Wish to be a Christmas Tree by Colleen Monroe. This is just a fun and simple story of service and love. A pine tree in the woods wants nothing more than to be a Christmas tree, but nobody ever picks him. Finally, his woodland friends help make his dream come true.
One Wintry Night by Ruth Bell Graham. I thought this was a lovely way to tell the Christmas Story. A young boy is injured in a snowstorm in the mountains and finds refuge in a cabin. The woman who lives there tells him the story of Christmas for the very first time. The writing is lovely and I love the perspective of the telling of a familiar Bible story. Beautiful book.
Tree of Cranes by Allen Say. This is an autobiographical story of a Japanese boy discovering Christmas for the first time. By making a Christmas tree of origami cranes, his mother not only teaches him about Christmas, but helps him to build his character. I loved the illustrations in this book the most.
The Christmas Wish by Lori Evert. This book is filled with gorgeous photographs instead of illustrations. The story is about a Norwegian little girl named Anja who wishes to be one of Santa's elves and goes on a journey to find him, helping others on her way.
The Gift of the Magi by O. Henry. I never much liked this story as a child, but it was because I didn't understand its meaning. I decided I wanted my kids to be exposed to this beautiful story of selflessness and love and the Christmas spirit, so I bought it. The illustrations are lovely, and now that I understand the beauty of the story, I love this book.
Hopefully you've been able to find a book or two to add to your own Christmas collections. I really can't wait to break out these new books in a few weeks. We'll still keep our other pile, of course, which means I need to read more than one book a night! Think we can do it? I sure hope so!
To see the other 24 Christmas books we love to read together during December, click here: 24 Christmas Books to Read With Your Family.
This post was sponsored by The Gift Giver Book, but all opinions are 100% mine.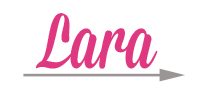 This post may contain affiliate links, for more information, please see my disclosure.