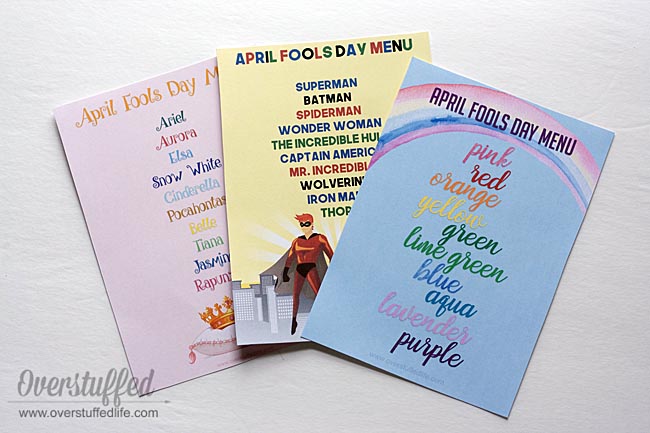 I'm not a big prankster on April Fools Day—or any other day for that matter. But I still wanted to find a fun way to celebrate April Fools Day with my kids. I remembered that I had done these mystery dinners at church youth activities before, and I figured they would be a fun way to celebrate April Fools Day with my kids without having to also pull off elaborate pranks.
As it turned out, my girls absolutely loved doing it and now look forward to it every year. Each year, I come up with a different theme for the mystery dinner and then create the menus around that theme. We've done Disney princesses, Superheroes, and colors so far.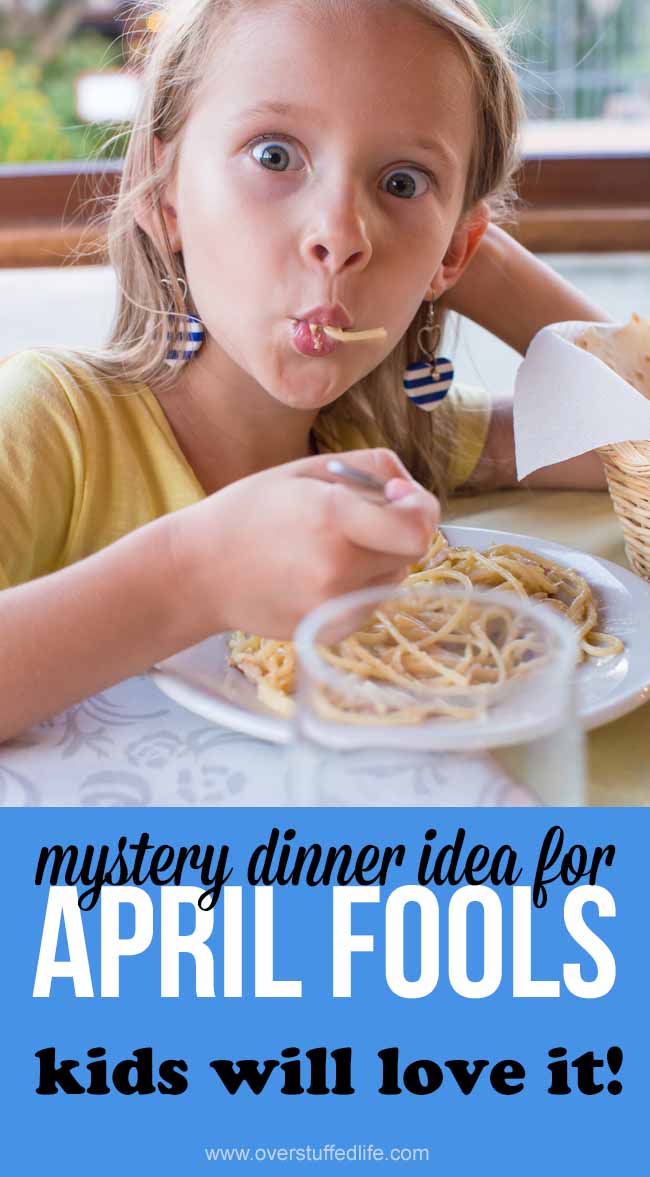 The girls love it because it's a lot of fun, but I love it because it's super easy. It takes less work than dinner on an ordinary day because you don't even have to set the table! And there is no need to plan a special menu with special food because it's the menus and the activity that make the meal fun.
How to plan a mystery dinner for April Fools Day
1. Print out your menus.
There are three menus you will get with your download: Princesses, Superheroes, and Colors. You can give each child a different menu, or give everyone the same one. It's up to you!
To download the menus, enter your email address into the form at the very end of this post.
2. Decide on the secret code.
There are ten items on each menu. You just need to jot down quickly which item goes with which part of dinner. Don't worry—you don't need ten courses! Things like plates and utensils are part of the menu, which is the very thing that makes this dinner so fun!
Here's an example, using the Princess themed menu:
Ariel—fork
Aurora—main dish
Elsa—dessert
Snow White—fruit
Cinderella—spoon
Pocahontas—drink
Belle—plate
Tiana—bread
Jasmine—vegetable
Rapunzel—napkin
Remember, only Mom and Dad know the code!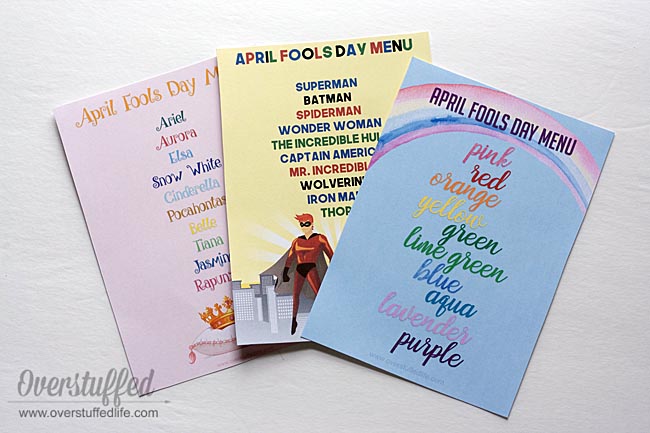 3. Don't set the table!
Call the kids to dinner and explain that Mom and Dad will be their servers tonight, and that they will each receive a menu that they will use to place their dinner orders.
We usually have them order in three courses:
First course—3 items
Second course—4 items
Third course—3 items
If you have time and you're feeling like drawing it out, you can do four or five rounds!
4. Set a timer for each course.
Plan ahead how long you will allow for each of the dinner courses. 5-10 minutes is generally plenty of time.
5. Have a fun and silly dinner!
What makes this fun for kids is not only do they not know what they are ordering, they might receive dessert first without a utensil to eat it with or a plate to eat it from. How funny is it to get a pile of spaghetti without a plate or a fork?
Some kids will have a great time eating with their hands or without a plate, others will prefer to wait until they receive the proper utensils. Either way, they'll have a blast and you'll be the best mom ever for planning such a fun April Fools Day activity.
Little will they know just how easy it was for you to do.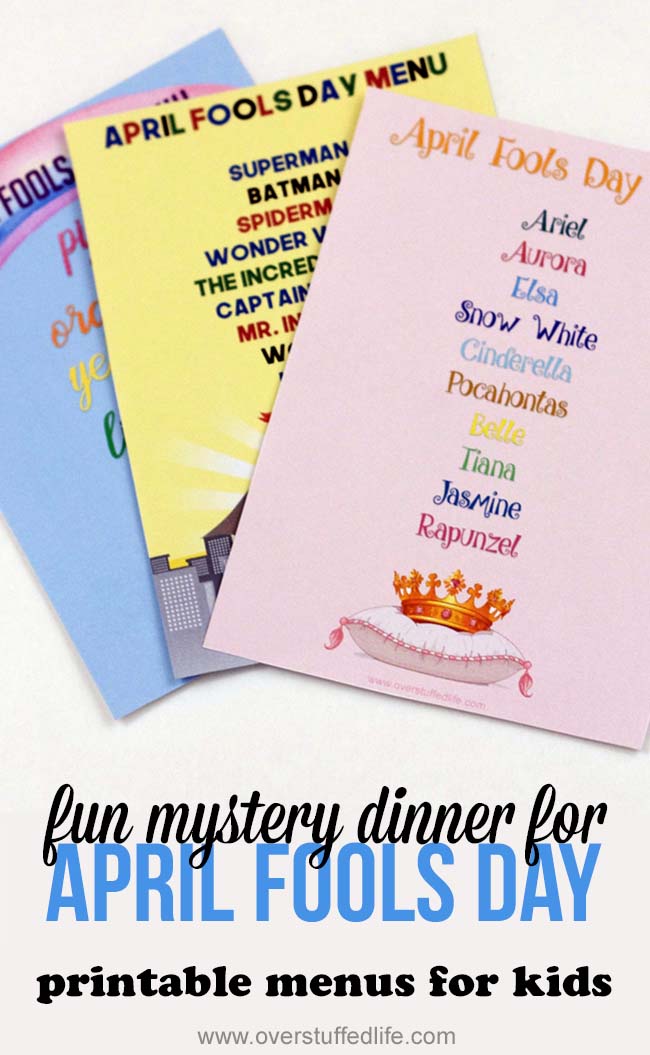 Happy April Fools Day!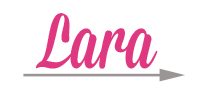 This post may contain affiliate links, for more information, please see my disclosure.
Get the April Fools Day Menus!
Enter your email address and receive the printable right to your email inbox.