Spiritual Help Wanted! Free Printables
It's conference time again. Oh, how I love General Conference time.
Last night was the General Women's Meeting and I was spiritually filled. Which is good, because I am currently not at church right now. Instead, I am home with a very sick Sophia.
The whole meeting was so good that I don't even know what my favorite part was, but I absolutely loved Sister Linda K. Burton's talk. I loved the idea of the Spiritual Help Wanted signs.
So, I made some. Click HERE to download.
Phewsh! That's a lot of spiritual help, people. We'd better get applying!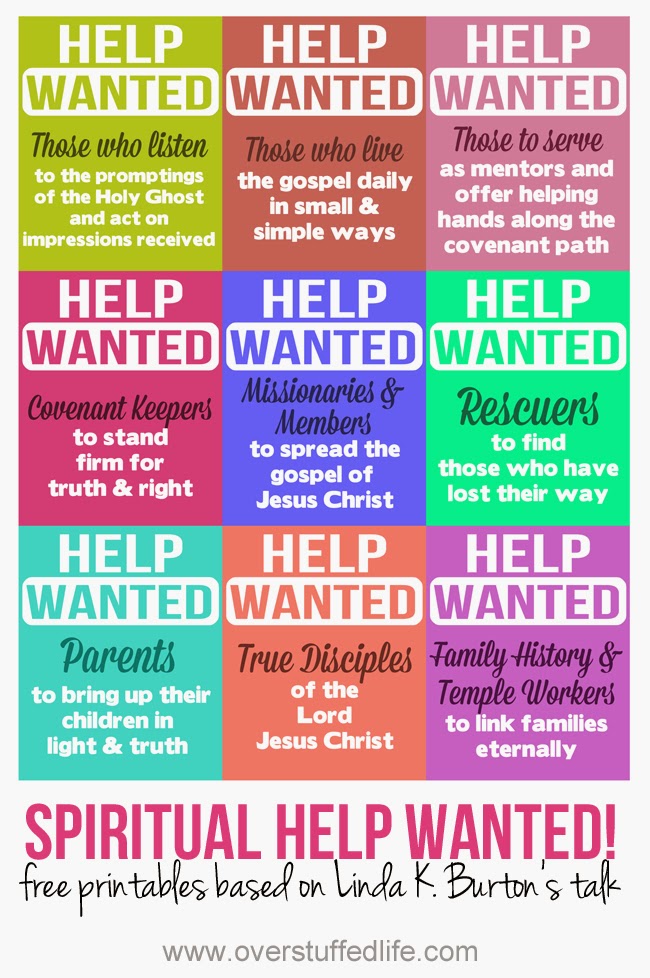 Click HERE to download.
This post may contain affiliate links. For more information, please read my disclosure.