5 Ways to Practice Hygge This Winter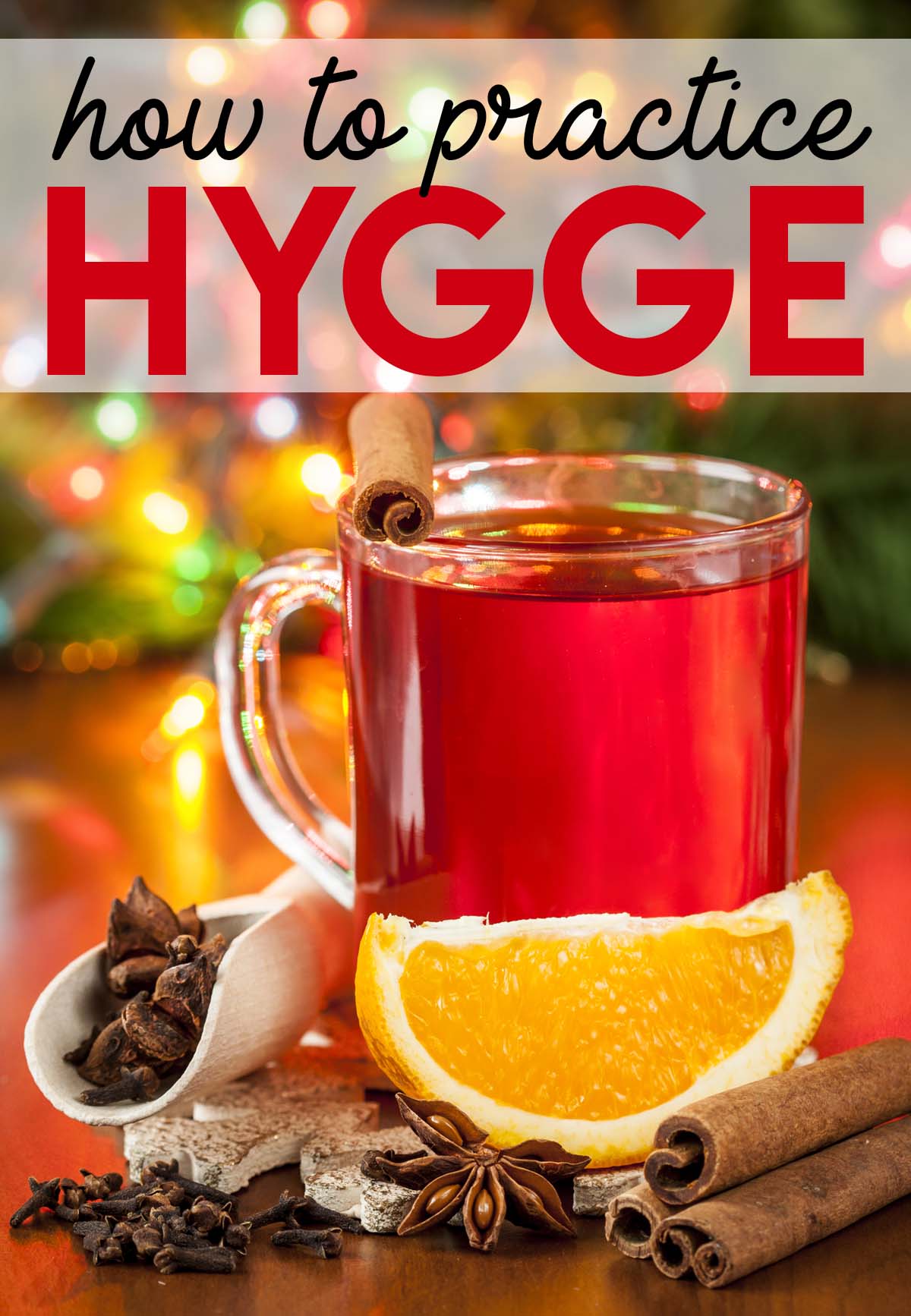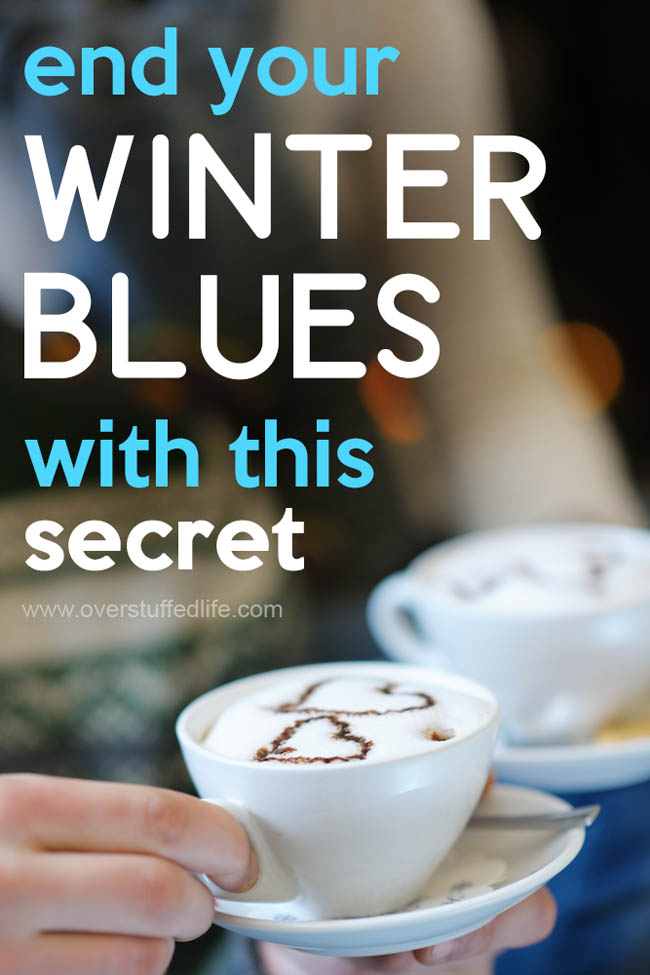 Do you struggle with the winter blues? Learning the art of Danish Hygge can help you find more satisfaction this winter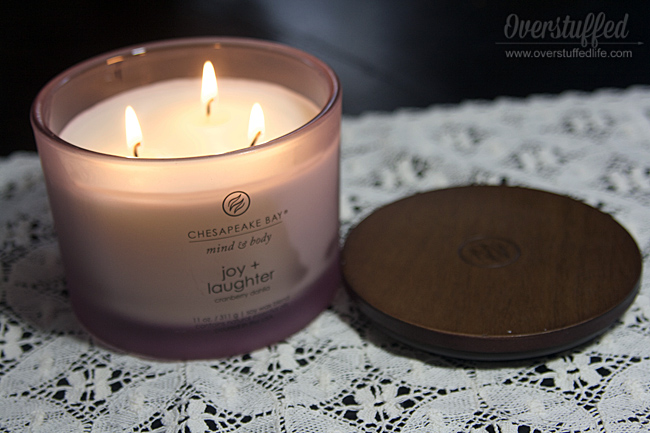 This post is sponsored by Babbleboxx.com
This post contains affiliate links. For more information click here.
I recently read the book The Year of Living Danishly by Helen Russell. That's where I first heard the concept of hygge, and I'm sort of in love with it.
Hygge is a Danish word that roughly means creating coziness in your surroundings, which I have found is of particular importance during the winter. I live in one of the snowiest cities in the US, and the 7-month-long winters can difficult for me. However, I absolutely love the idea of hygge and look forward to putting it into practice this winter.
We just had our first major snowstorm yesterday, so my box of cold weather comforts from Babbleboxx came just in time! Everything in the box is perfect for helping me to add some Danish coziness to my home this winter.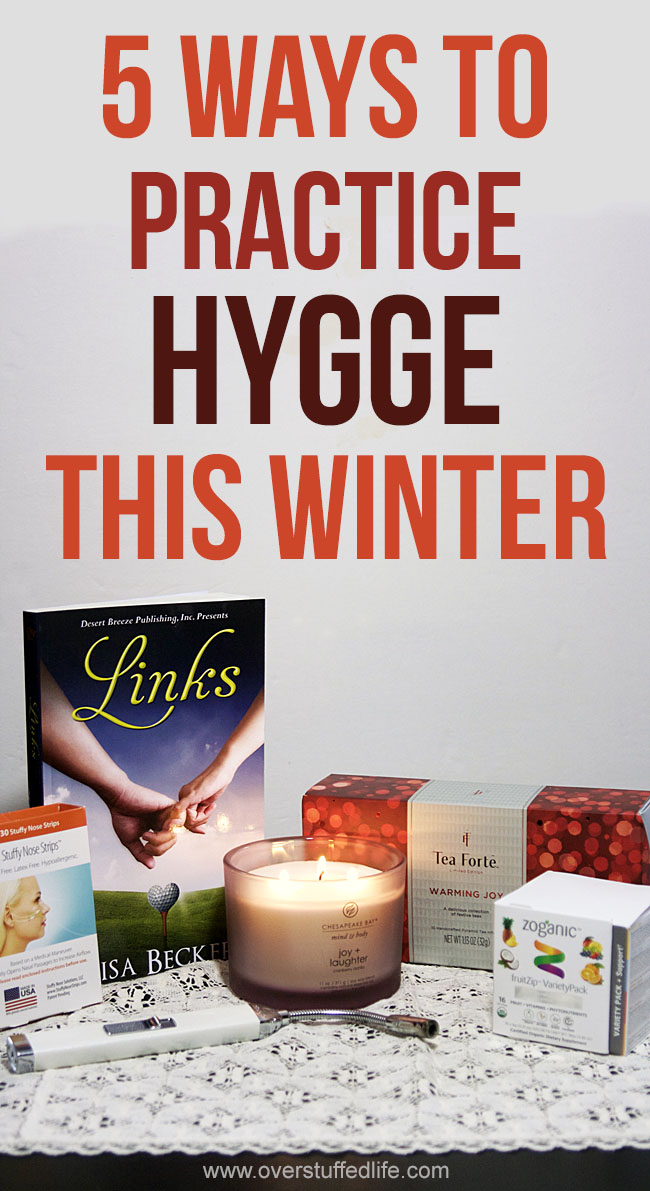 5 Ways to Practice Hygge in Your Home
1. Burn Candles
The Danes love to have lots of candles lit around their homes to create the perfect hygge atmosphere. Burning lots of candles when it is dark outside makes your home feel cozy and somehow warmer.
I love candles, but rarely actually light them because it's a hassle to do it with matches!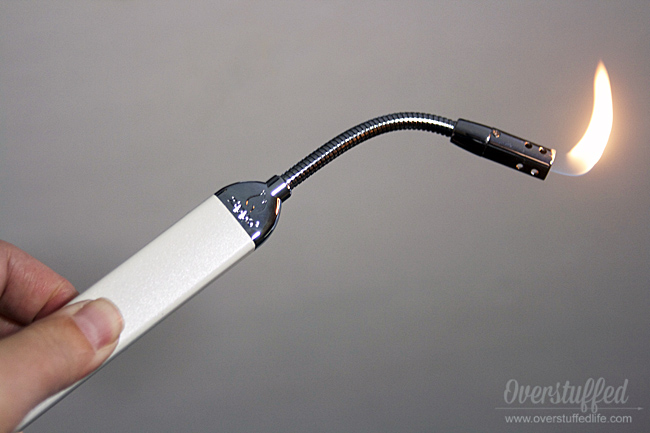 This awesome Zippo flex neck lighter makes it super easy to get hard to reach candles lit. I went around my house and lit all the candles in no time at all.
The flexible neck can get into jar candles that are almost burnt out, which my other lighters can never quite do without some gymnastics on my end. The Zippo flex neck lighter just got right in there and quickly lit my favorite jar candle that is almost done.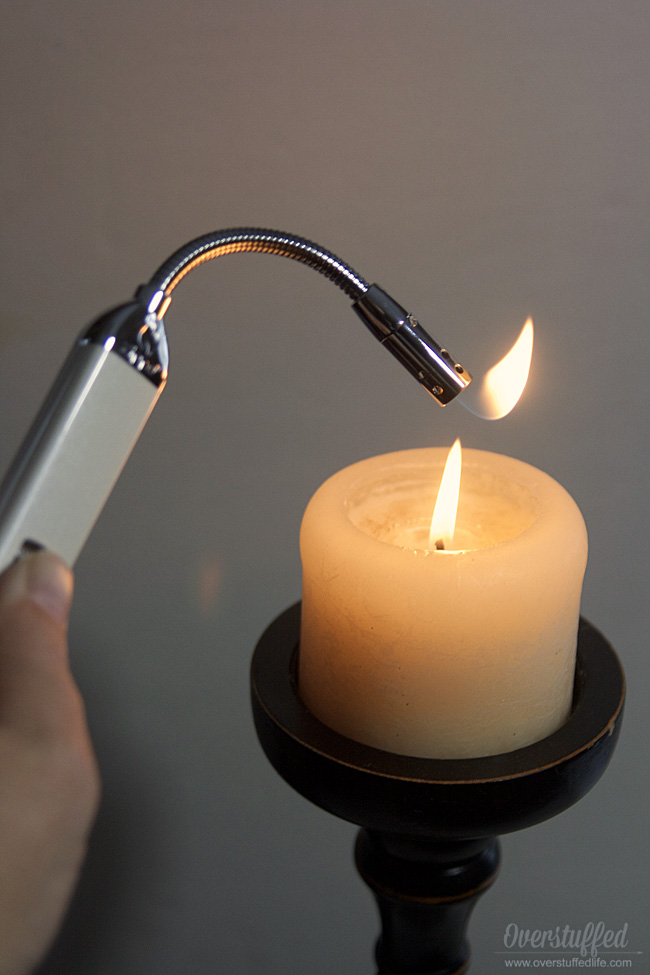 The Zippo flex neck lighter is also refillable, which is easy to do with the Zippo premium butane fuel.
Purchase your own here: Zippo Flex Neck Lighter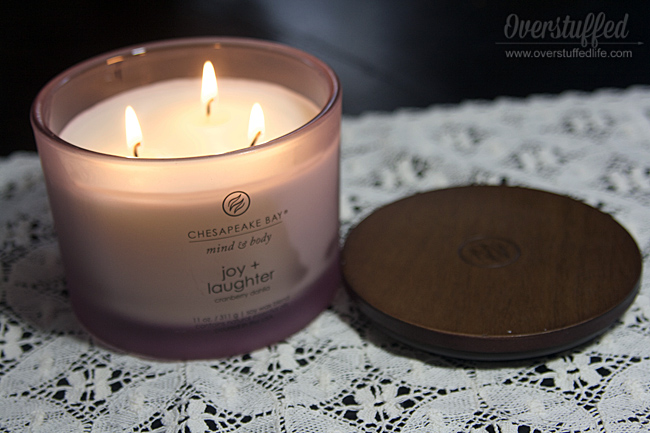 This candle from the Chesapeake Bay Mind & Body collection is made with essential oils and it smells SO good. Not only does it help create the hygge atmosphere with the candlelight, it enhances the coziness with the amazing scent.
When my 17-year-old daughter saw this candle, she said, "Mom! This is the prettiest candle I have ever seen." And it is really is a good-looking jar candle compared to others. The scent is also really strong and long-lasting compared to other jar candles I have used.
Get your own candle here: Chesapeake Bay Candles
More cozy candles:
2. Drink Tea
I love tea. I especially love curling up and sipping some good tea during the cold winters—what could be cozier than that?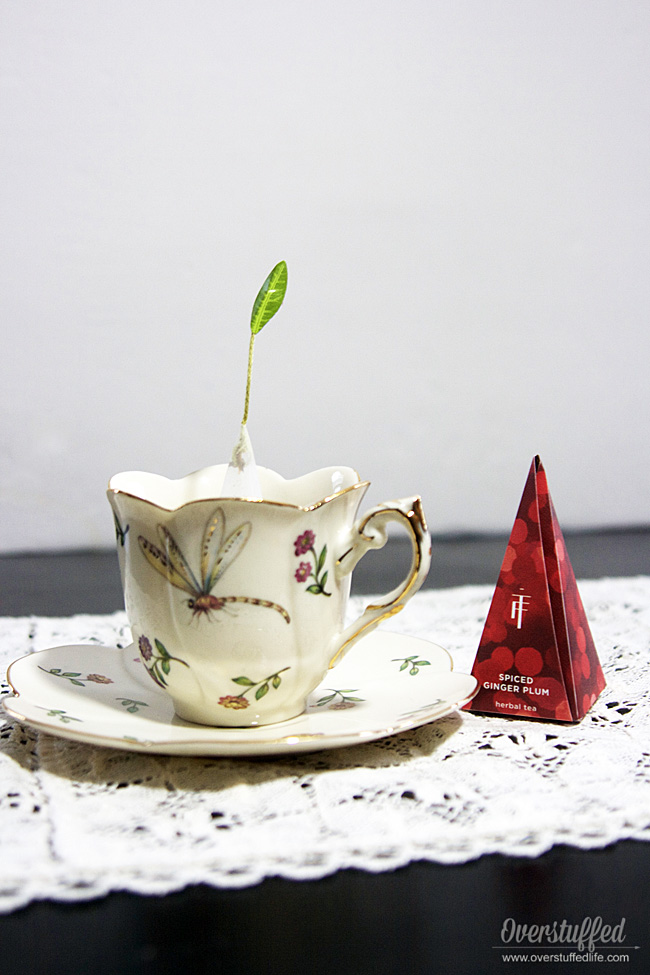 This Tea Forte Warming Joy holiday collection of teas is the perfect collection of holiday teas for tea lovers. I loved the fun and unique pyramid design of the tea bags and the way they steeped. It just made them even better to drink.
My favorite tea was the spiced ginger plum herbal tea. I love the spicy blends and this one was SO good.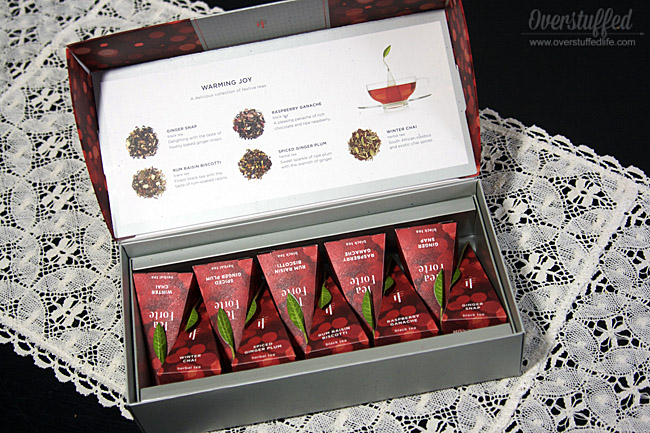 This Warming Joy petite presentation box includes 10 pyramid tea infusers. It's part of a holiday collection that also includes a large presentation box, a tea chest, a petite tea tree, and single steeps—perfect measure single serve loose tea pouches. I love this idea for Christmas gifts for my friends, too. And I would love to receive one, too, so I can get all cozy drinking more tea!
Buy your own tea collection here: Tea Forte Warming Joy Tea
Other wonderful tea collections for your hygge enjoyment:
3. Read a good book
While I'm all curled up with my tea, I usually have a good book in hand. I love to read and I generally get a lot more reading done during the winter because life slows down. It's good for me to remember how much I love to read on stormy days because it helps keep me happy when the weather might otherwise get me down.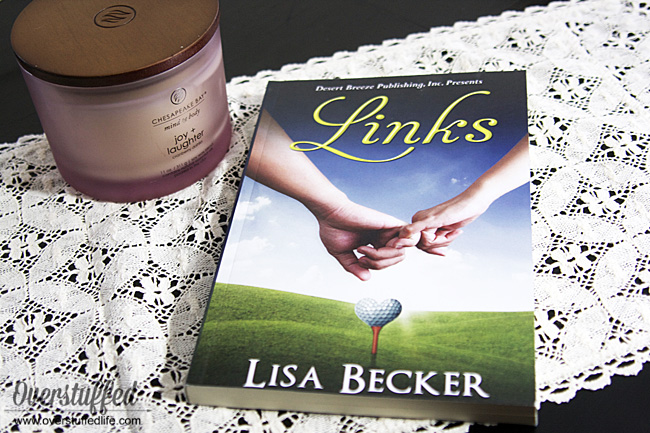 If you like fun romance novels, Links by Lisa Becker is a great read to get cozy with this winter. It's a cute story about Charlotte—ugly duckling in high school—who runs into her old high school crush 15 years later. She's not an ugly duckling anymore, and Garrett is a pro golfer who is going through a tough time.
I enjoyed the way the author wrote from both characters' perspective—a nice twist from the typical romance novels I've read where you only get to hear one person's thoughts. It made me root for the relationship a lot quicker!
Get your own copy here: Links by Lisa Becker
More great books for a wintry day:
4. Get more and better sleep
While sometimes it feels like all I want to do is sleep during the winter, I often have a hard time actually doing it. One of the reasons it can be difficult for me to sleep is because for some reason I often get stuffed up and have trouble breathing during the winters.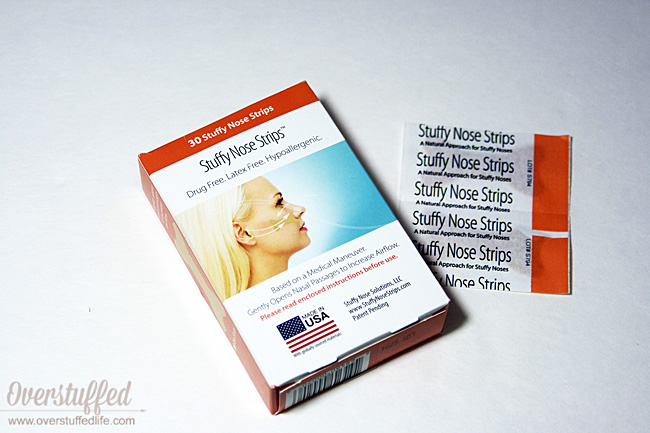 I've been using these Stuffy Nose Strips for the last week or so, and I really like them! They don't go on your nose like others I have used before—instead they go on your cheeks and they are really effective at opening your airway. They can open it up to 61% vs. 30% for normal nose strips. I don't know if I have allergies going on or what, but I have breathed much easier at night since beginning to use these.
Get yours here: Stuffy Nose Strips
5. Better health
Right along with better sleep is better health in general. I don't know about you, but I tend to get sick more often in the winter. Nothing ruins the cozy feeling of hygge faster than being sick!
Keep yourself and your family healthy with Zoganic, a powdered vitamin supplement that you can mix with water or with a smoothie. My kids don't love taking a bunch of pills, and these are a perfect way to help them get their vitamins and nutrients in.
I have just been mixing them with water and I think they taste great that way. But if you or your kids are particularly picky about taste, I tried it in a smoothie and didn't even notice it was there.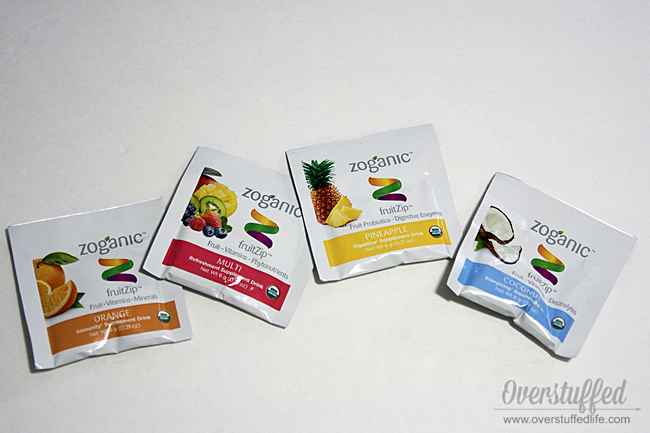 Zoganic comes in 4 flavors—each with a different focus. The orange flavor helps to boost immunity—especially important for wintertime. The pineapple flavor helps promote gut health. The multi (fruity) flavor is a multi vitamin, and the coconut flavor boosts energy.
Get your own here: Zoganic Vitamin Supplements
---
The Danish are among the happiest people in the world, and the practice of hygge is said to contribute to that happiness in a big way. I'm excited to make my winters more bearable by thinking about and implementing this idea.
And drinking lots of tea while reading books by candlelight.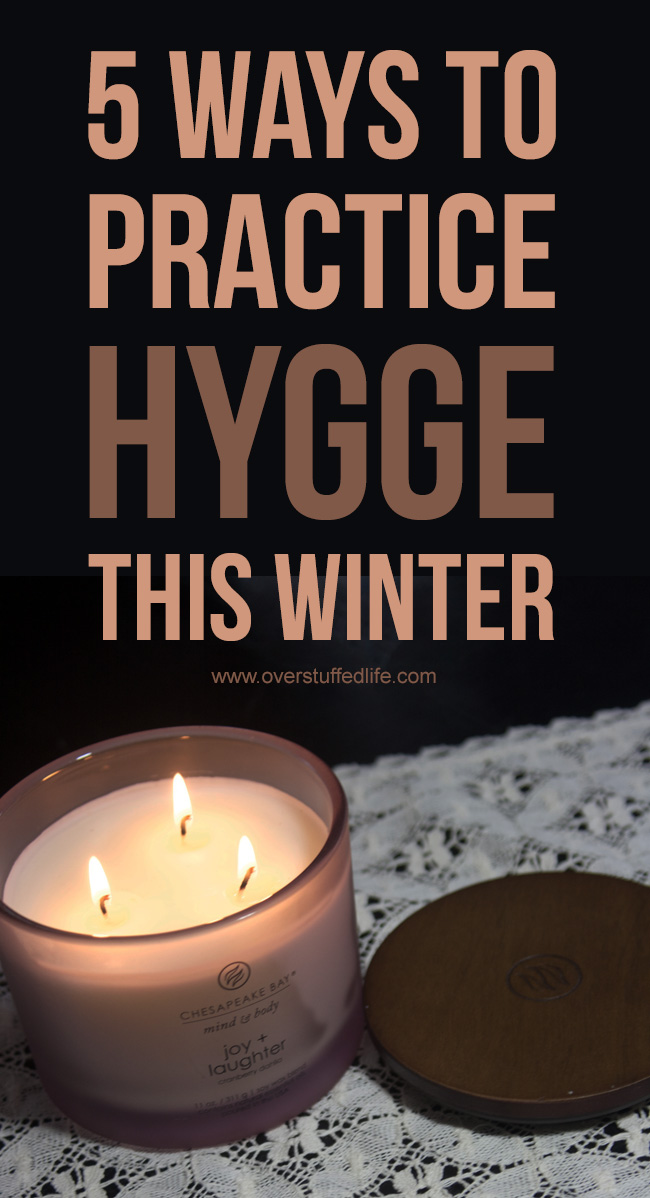 This post may contain affiliate links, for more information, please see my disclosure.