10 Reasons to Visit Heber Valley in the Winter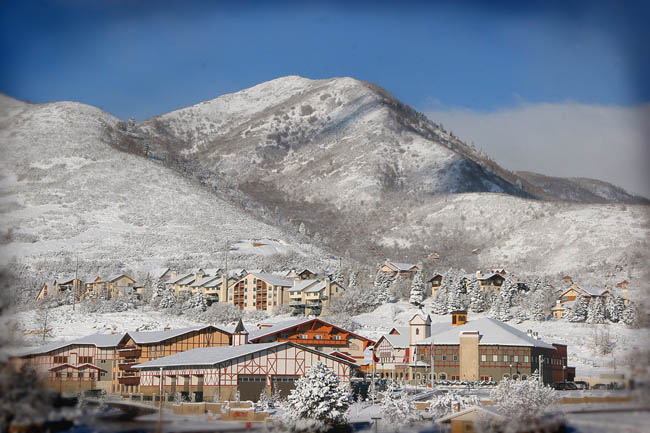 This is a sponsored post for Heber Valley Tourism
I have always thought a vacation should include sunshine, beaches, and flip flops. But the longer we live in our Michigan Winter Wonderland, I have realized that winter has a lot to offer, too! While I will probably never be a true winter lover, my children are slowly converting me to the fact that snow is a lot of fun, and maybe some of our winter vacations should include more of the white stuff.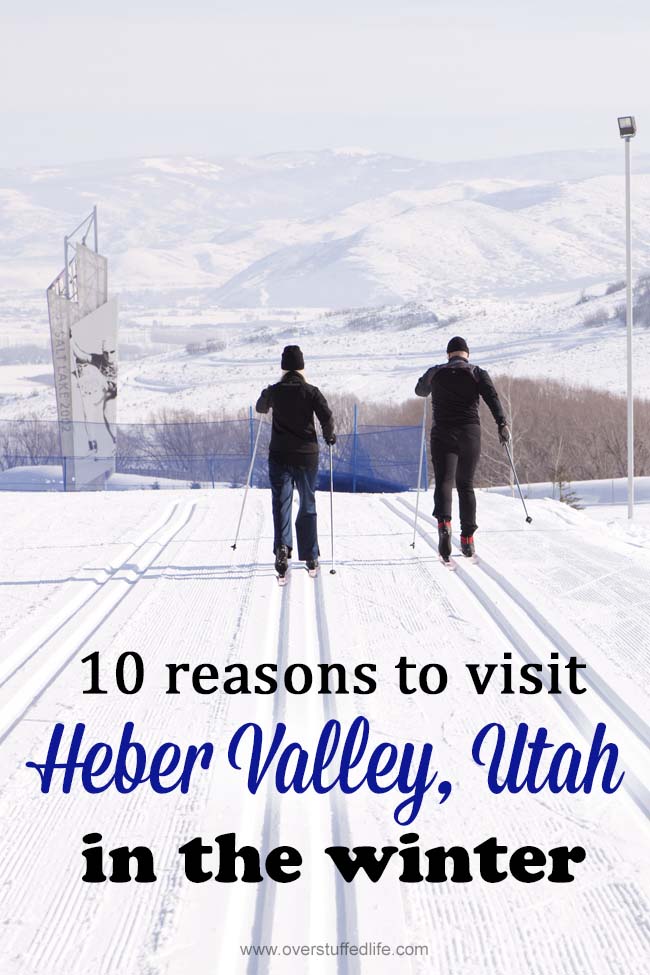 Heber Valley, Utah is a pretty cool place to visit in the winter—it has just about everything you would want for a family friendly winter vacation, plus everything you didn't even know you wanted. Here are some awesome ideas for what to do in Heber Valley, Utah during the winter months.
10 Reasons to Visit Heber Valley in the Winter
1. The Zermatt Resort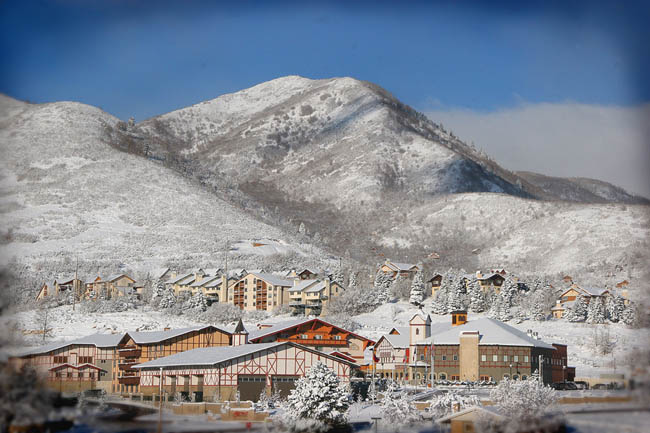 The Zermatt Resort will make you feel like you are in Switzerland instead of Utah due to its architecture and setting in the snowy Rocky Mountains. It's the perfect place to stay for a wintery adventure and includes a spa, restaurant, pool, and more.
2. Tubing at Soldier Hollow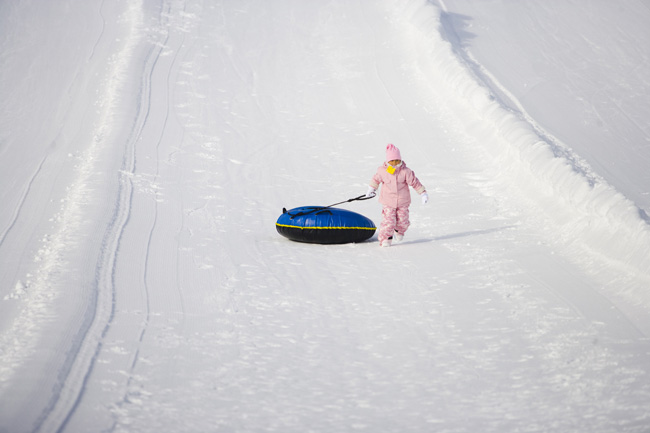 Soldier Hollow was built for the 2002 Winter Olympics and has an amazing tubing run that kids and adults will love. You can tube in 2-hour sessions during the day on their 1200 foot sled runs. Or you can choose to go tubing at night which would be especially fun if you have teenagers.
3. The Midway Ice Castles
Every year during the winter I see my Utah friends post amazing photos of their visits to the Midway Ice Castles. I was so hoping we would get to see them while we were in Utah on our Sabbatical, but alas, we just missed them.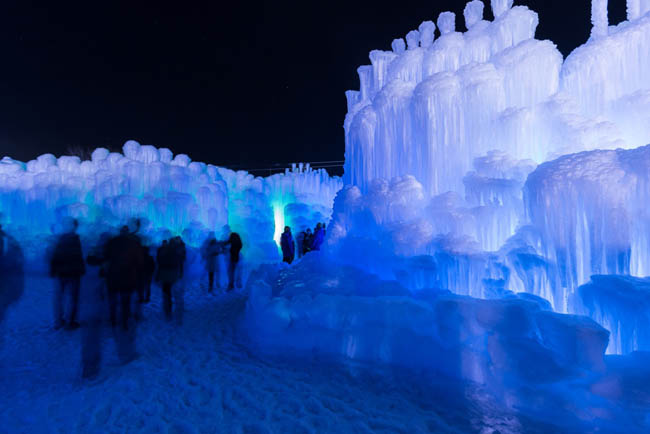 The Ice Castles are made by placing a single icicle which then is watered and joined with other icicles to create the unique ice castle formations. The ice artists mold the ice into towers and tunnels, archways and thrones, and slides and canyons. They are absolutely beautiful, and they're still on my bucket list—if you are in Heber Valley during the winter time they are a must see.
Plus, you can take a sleigh ride from Rocky Mountain Outfitters to the Ice Castles—talk about a magical experience that your kids will remember forever!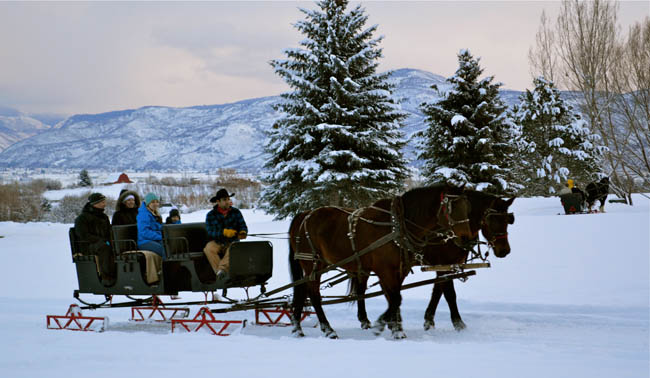 4. Midway Ice Rink
An outdoor ice rink is a perfectly idyllic way to celebrate winter. Midway Ice Rink is an affordable place to take your entire family to enjoy ice skating outside.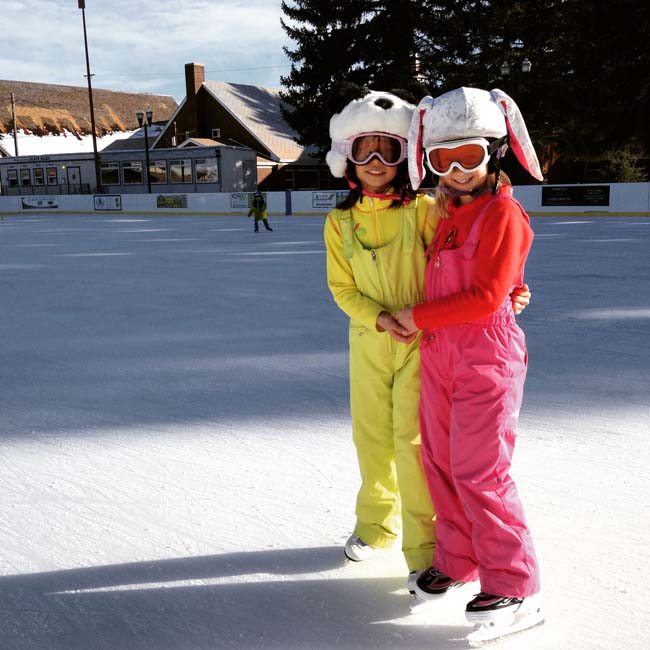 5. Snowmobiling
Utah's Wasatch Front has many places to go snowmobiling, and many of them are in the Heber/Midway area. There are several places to rent snowmobiles, so there is no excuse not to get out on the mountain and enjoy some of the greatest snow on earth.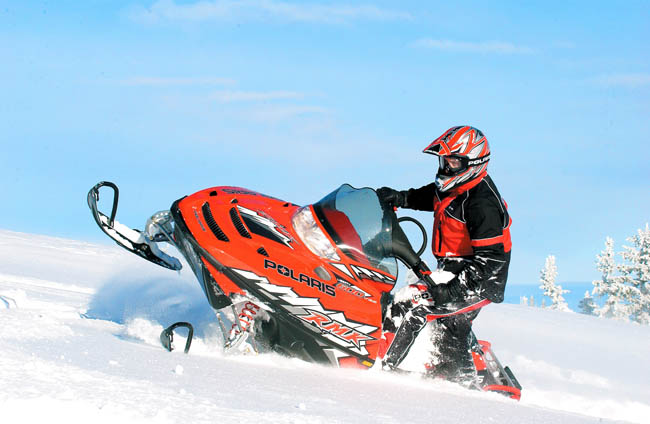 6. Snowshoeing
I admit, snowmobiles scare me a little bit, and my balance on skis is iffy now that I'm over 40. But snowshoeing is something I really enjoy doing. Soldier Hollow allows you to snowshoe along the edges of the groomed cross country ski trails.
7. Cross Country Skiing
Soldier Hollow offers miles of groomed Cross Country ski trails. There are trails perfect for beginners and trails suitable for Olympic-level skiers. Perfect for a family vacation.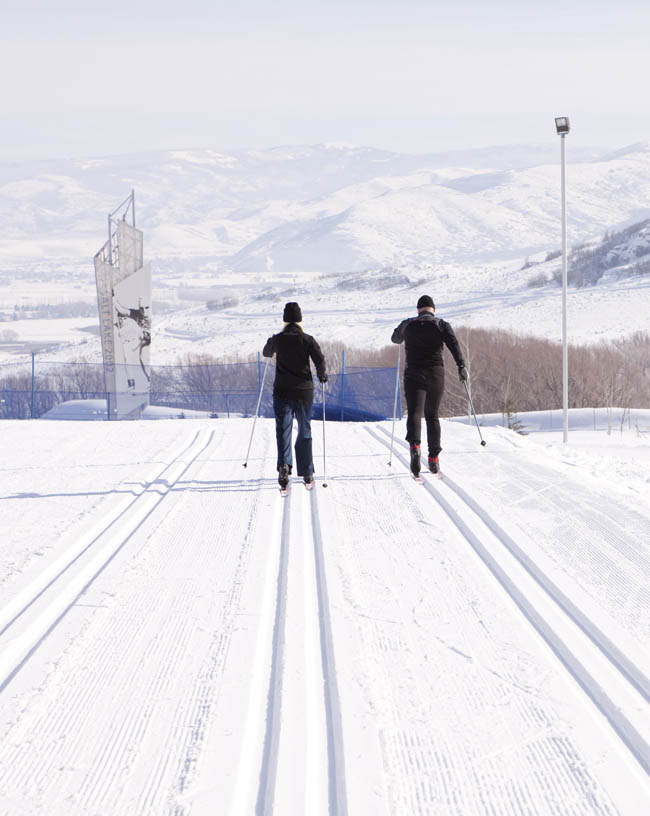 8. Heber Valley Railroad
One of my childhood memories includes riding the Heber Valley Railroad (then called the "Heber Creeper") with my parents and grandparents. It wasn't during the winter, but I thought it was so much fun to be on a real train!
The historic Heber Valley Railroad keeps running during the winter and you can even ride the specialty North Pole Express or the Tube 'n' Train which includes tubing with your train travel. You can't beat that kind of fun!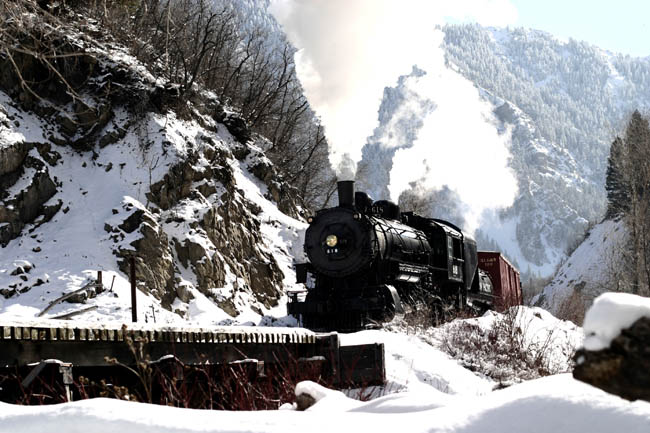 9. The Homestead Crater
This is something I heard about often in college but never actually got around to doing myself. The Homestead Crater is a geothermal underground spring located at the Homestead Resort. Once you're inside the spring you can go scuba diving, snorkel, swim, or take a paddleboard yoga class! Nature's hot tub is the perfect way to warm up after a day out in the snow!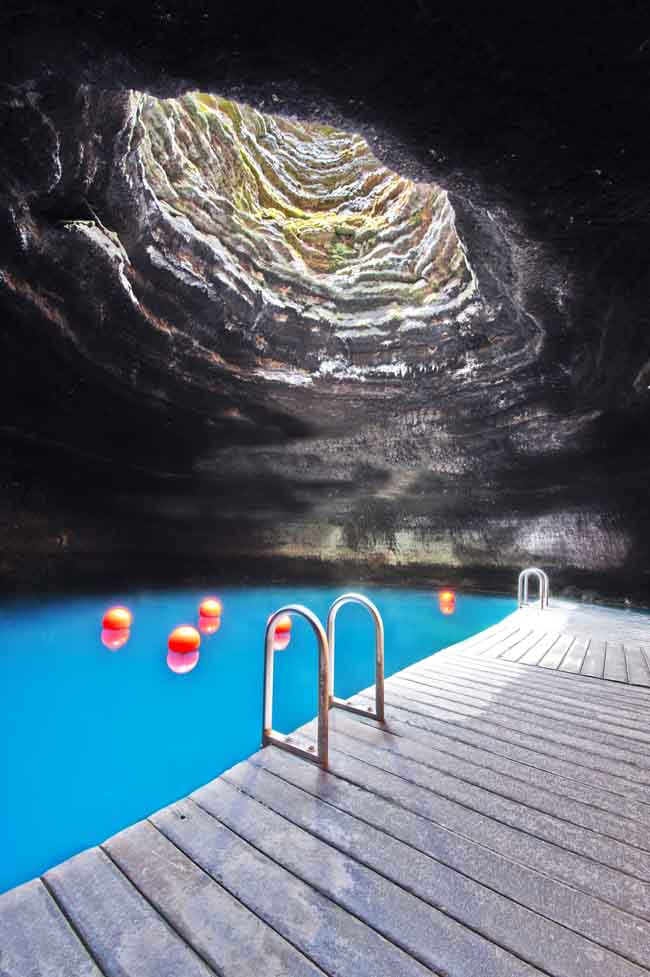 10. Downhill Skiing
If you prefer downhill skiing to cross country, there are two ski resorts that are very close to Heber Valley: Sundance and Deer Valley. Most winter vacations in Utah really should include at least one day of downhill skiing! I learned to ski at Sundance as a kid, and it is still one of my favorite ski resorts.
Winter shouldn't be spent hibernating indoors on electronics (believe me, I need this advice just as much as anyone!). Heber Valley is the perfect place to get your family to unplug and really enjoy the winter. Not only does it have a ton of winter activities available for every member of the family, it's only 45 minutes away from Salt Lake City.
Get more information about all Heber Valley has to offer by clicking the following links:
This is a sponsored post for Heber Valley Tourism
This post may contain affiliate links, for more information, please see my disclosure.