August 2017 Visiting Teaching Handout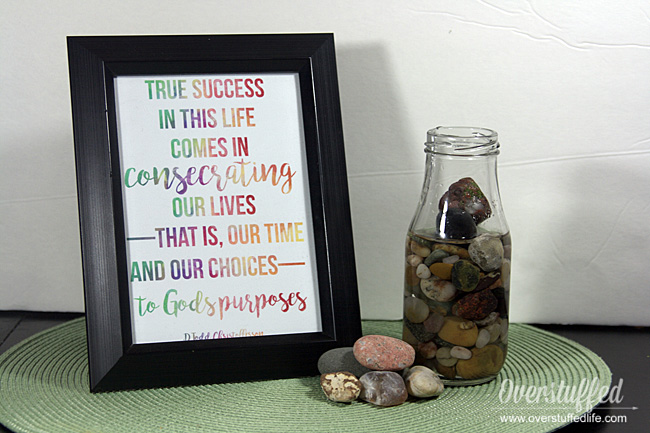 The visiting teaching message for August is titled "Living a Consecrated Life." Consecrating our lives to God means that we are giving our whole selves—not just our material possessions—to God. In doing so, we become true disciples.
So many of the quotes in this lesson struck me.
I loved the quote by Carole M. Stephens:
"Elder Robert D. Hales taught, 'When we make and keep covenants, we are coming out of the world and into the kingdom of God.'
"We are changed. We look different, and we act different. The things we listen to and read and say are different, and what we wear is different because we become daughters of God bound to Him by covenant."
I think it's fun to watch missionaries come home and see that change in action as they are coming off a long period of truly consecrating their lives to the work of the Lord. It makes me hope to do better in my life, even though it is full of more distractions than it was when I was a missionary myself.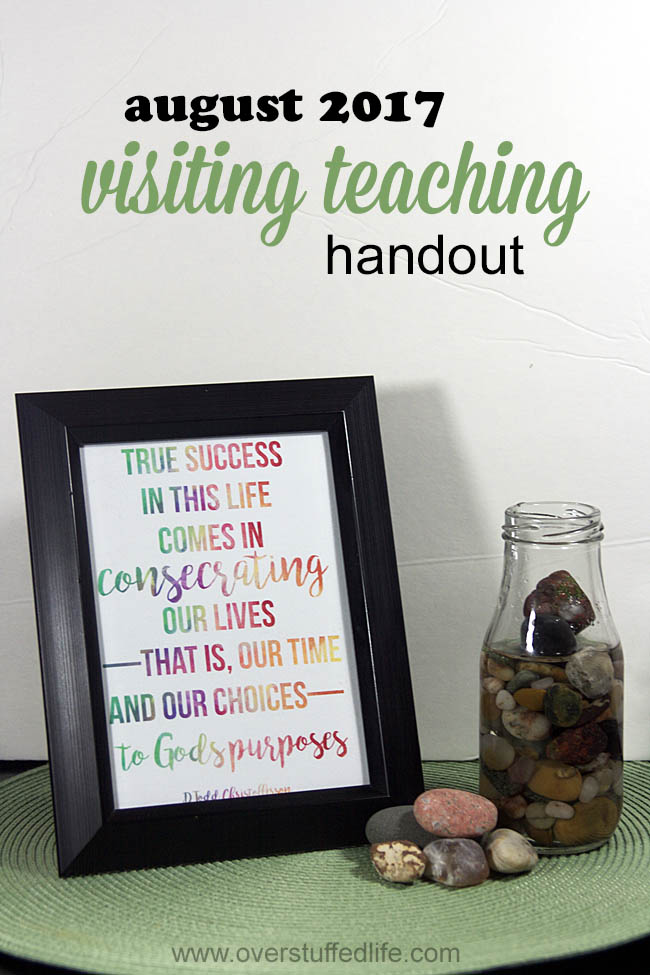 Another quote I really liked (and that I used for the printable) is the one by Elder D. Todd Christofferson:
"To consecrate is to set apart or dedicate something as sacred, devoted to holy purposes. True success in this life comes in consecrating our lives—that is, our time and choices—to God's purposes."
Our time and our choices.
That has really given me a lot of pause when I consider all the ways in which I choose to spend my time. Some are wonderfully productive and Spirit-filled and even consecrated. But some are….not. Always lots to work on!
The download form is at the bottom of the post—Enjoy!
I recommend sending the file to a photo center such as Walmart or Costco if you don't have a good photo printer at home. I print mine on this Canon printer which does an excellent job. I print it straight onto 5×7 photo paper so it is ready to go into a frame for my sisters.
For more visiting teaching ideas, join us on Facebook!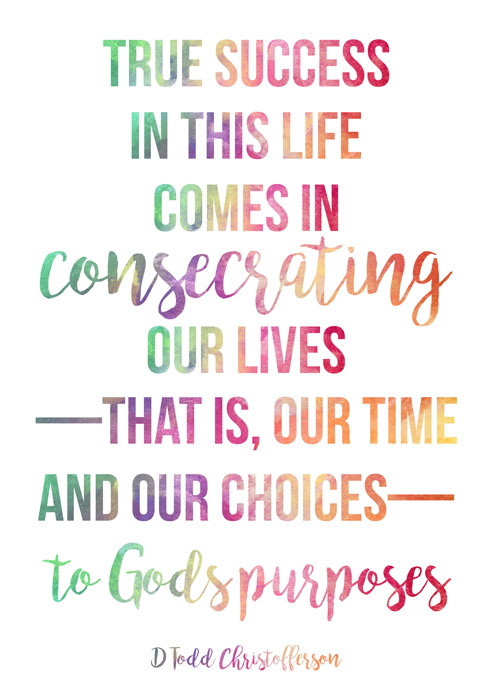 To download:
Enter your email address into the form at the end of the post. The visiting teaching printable will be sent directly to your inbox.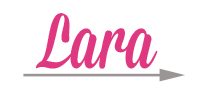 This post may contain affiliate links, for more information, please see my disclosure.
Download the Printable
Enter your email address to get the August 2017 Visiting Teaching Printable delivered straight to your email inbox.