Black Friday/Cyber Monday Deals (2018)
Black Friday is here! I must admit, I was not so into it this year as it was the first year in four years that we hosted Thanksgiving. I LOVE hosting Thanksgiving, but it's a ton of work and looking for deals took a back seat.
That said, I've been researching this morning to find the best deals for you, and I will continue to update this post all day—so keep checking back. Also, if you want to receive emails every time I update the Black Friday deals, be sure to subscribe to my email list.
(affiliate links)
Some of these deals may become unavailable throughout the day. Be sure to check the Cyber Monday Deals page on Amazon to find the most current sales.
Tons of Kindle books are on sale up to 80% off—check titles and purchase here
All Amazon products are on sale—Alexa, Kindle, etc.
Amazon Echo Dot only $19.99
Amazon Echo Plus only $109.99
Amazon Echo Show only $179.99
Kindle Paperwhite (I LOVE mine)
Kids Kindle Fire Edition—These are so great for younger kids. It functions as a tablet, but with parental controls. Plus it is an eReader. $69.99
The cheap magazine subscriptions are one of my favorite annual Black Friday deals.
Some magazines available this year:
There are a ton more, so check out the magazine subscription page to see if your favorites are there.
Black Friday is always a great time to buy family games. Here are a few of my favorites that are on sale now:
Speak Out (We just played this yesterday and I forgot how super fun it is!)
The Werewolves: The Pact (My teens got into this one this summer and it is a super fun party game for 10-40 people—adults love it too.)
Curses (My college student asked for this one for Christmas so she can play with friends at college—it's another super fun one.)
See all the games that are on sale here: Games on sale at Amazon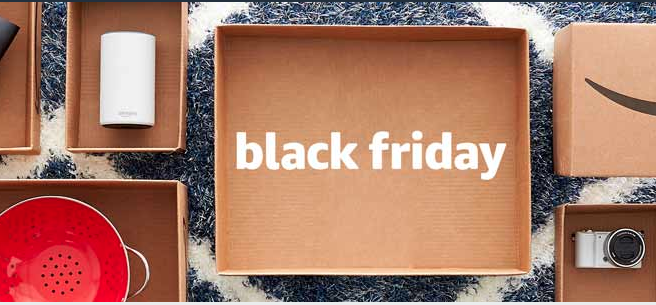 My Favorite AMAZON Cyber Monday Deals—updated
Ancestry DNA Testing Kit—This is the Ancestry brand, and it tests ancestry only. Today it's 50% off.
23&Me Ancestry + Health DNA Testing Kit—This is still a great deal today. If you've been wanting to have your DNA checked, snatch it up now. They also make really cool gifts. My husband and I have both used 23&Me and it's so cool to compare. My brothers and parents have also done it, and it's even cooler to compare with them!
Instant Pot—This is a super low price! I love mine and use it almost every day. It has definitely become a must have in the kitchen!
Bose Wired Headphones—While I prefer the wireless, if you don't mind the wired headphones, these are a very good deal today. Otherwise, see below for wireless.
Bluetooth Speaker—This is half off today and this is a very high quality one. I received a similar one as a gift and the better quality is definitely worth it.
Shark Robot Vacuum—This is an amazing price. I don't have one of these, but man I sure want one!
Circle with Disney—I have never seen it this low, ever. It rarely even goes on sale. If you've been looking for a great way to manage internet use, this is it. Also, it can manage Fortnite specifically, which has become my favorite part of it in recent months!
All Canon cameras and lenses—These are all on pretty big discounts. So if you've been saving up for a nice camera body or lens, jump on it today!
Select Dyson Products—I love Dyson. I just recently got my first Dyson stick vacuum and I am in love.
Clothing Steamer—Oooh. If you hate ironing as much as I do, this is a must have.
Anker Bluetooth Speaker—This is a super inexpensive speaker which is great for your kids' rooms.
Popcorn Seasoning Set—This looks like a fun stocking stuffer.
Anova WiFi Sous Vide—I don't have one of these, but they are all the rage for kitchens right now. This one can be controlled via WiFi.
XBox wireless controller—My daughter has been begging for an extra one since she got her XBox in July but the price has always been a little too high. This will make a good Christmas gift for her.
Furbo Dog Camera—I must admit that I really would love to have this. It also dispenses treats to your dog while you're out. Great deal for Cyber Monday.
Skoolsy Pegboard Set—Great Montessori toy for preschoolers.
Bose Wireless Headphones—This type of headphone can be pretty spendy, and this is a good deal. If you or your teen is wanting headphones but you're not willing to spring for the good ones, even on the deal, you could try these wireless headphones, are no longer on sale, but still much cheaper.
Jabra Wireless Sports earphones—These things are pretty cool, and Alexa enabled. The big headphones don't work for runners, and wireless earphones are the way to go. Again, if you don't want to pay for the best, these wireless earphones are also on a great deal.
Magnetic Tile building toy—These things are so cool. I wish I'd had them when my kids were younger. Even now, when we are around them, they can play with them for hours.
Bamboo Kendama—I don't know about your area, but these things are all the rage at my kids' school.
Kids TeePee Tent—This is so adorable for a reading nook! Kids will love it and it's a GREAT deal today.
WiFi Smart Plugs—These are so cool! You can turn on lights or start appliances with your smart phone.
FitBit Charge 2 Heartrate—This is the one I have and this is an excellent deal. I am obsessed with mine and can honestly say it has helped me lose 40 pounds in the last year.
Vintage Play Kitchen—I love this! My girls would have gone gaga over it when they were younger.
Non-Amazon Cyber Monday Deals
Get Away Today—Amazing sale. You can save up to $95 per Disney ticket, depending on when you travel. If you purchase a hotel package, enter code STUFFED10 to get $10 more off your order.
Kiwi Crates—These arts and craft or STEM subscription boxes are perfect for kids ages 6-16. My daughter has loved them. Right now you can get the first month for 60% off, which is their best deal of the year. Get yours now.
Mom on the Go Planner—Get a free gem pen and free shipping today only with $50 purchase.
Minted—This is my favorite place to get Christmas cards done. They also have awesome art gifts that make great presents for grandparents or other loved ones. For Cyber Monday everything is 25% off and free shipping. Sale goes through 9:00 am 11/27.
Bookroo subscription boxes—This is another fun subscription box for younger kids who still enjoy board books. The books they choose are phenomenal and I love them all. Right now get 25% off.
Creative Live classes—If you or someone you love is a crafter, these online live classes are super cool. Get 50% off for Cyber Monday.
Janie and Jack—Children's clothing retailer. Get 35% off and free shipping today.
Crazy 8—Children's clothing retailer (one of my favorites!). Get up to 80% off site wide and free shipping today.
Gymboree—Even more children's clothes. Get 40% off all regular price items and free shipping today.
Cricut—Get the Cricut Explore for just $134.99, 50% off materials, and free shipping on orders over $49. Enter code FREESHIP49
Dollar Maxi Pad Club—This is another subscription box, and its name makes it fairly obvious what it's for. They do offer a lot more products besides just maxi pads, and they are great products, too. They even have postpartum and "pamper me" boxes. This subscription box would make a nice gift for your teen daughters. 40% off for Cyber Monday.
DaySpring—35% off site wide and free shipping
The Organized Home—This is a great e-course on helping you get your home more organized. Get 20% off with coupon GIVINGTHANKS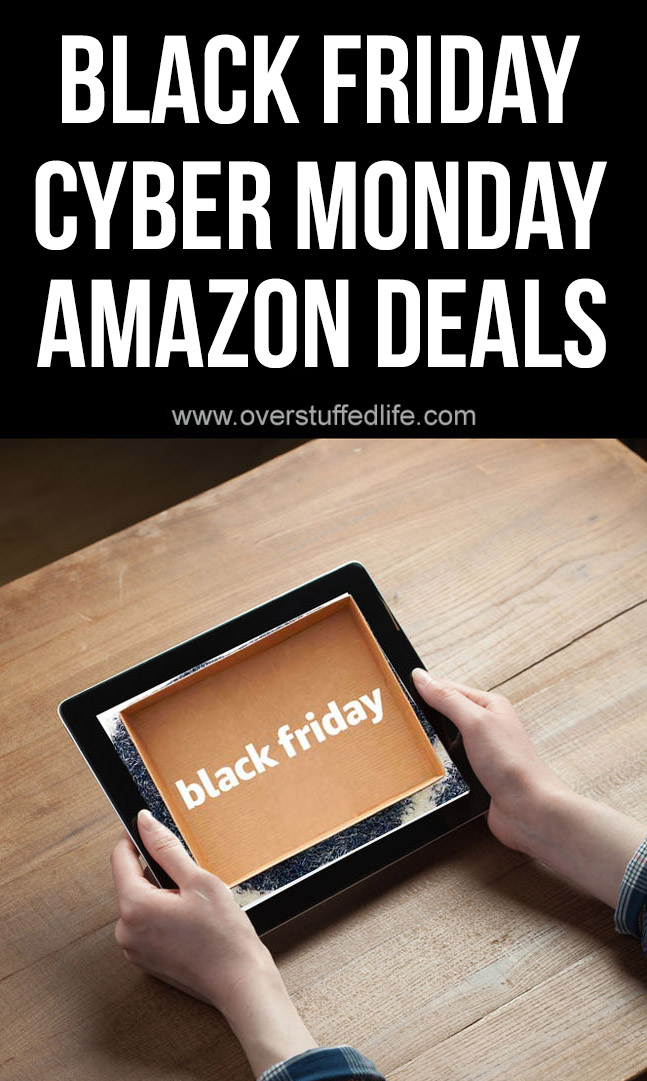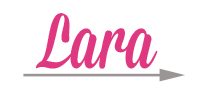 This post may contain affiliate links, for more information, please see my disclosure.