Black Friday/Cyber Monday Deals 2019
Black Friday is here! I am a little late getting to it because we are out of town for Thanksgiving this year and I actually went shopping last night in the real stores! That was fun since we basically only have a Walmart in town and I think I'm mostly done with Christmas shopping.
Still, the rest of the things I've got to get are going to be online, and there are always great deals to be had this weekend.
I've been researching this morning to find the best deals for you, and I will continue to update this post all day—so keep checking back. Also, if you want to receive emails every time I update the Black Friday deals, be sure to subscribe to my email list.
(affiliate links)
Some of these deals may become unavailable throughout the day. Be sure to check the Cyber Monday Deals page on Amazon to find the most current sales.
A big item that kids are wanting this year is Apple AirPods. They are on sale today at Amazon, so if these are on your list, grab them now—AirPods
The Apple iPad Pro is on sale for $250 off! Great deal. Get it here: iPad Pro
Tons of Kindle books are on sale up to 80% off—check titles and purchase here
All Amazon products are on sale—Alexa, Kindle, etc.
Amazon Echo Dot only $22.00
Amazon Echo Plus only $99.99
Amazon Echo Show only $149.99
Kindle Paperwhite (I LOVE mine)
Kids Kindle Fire Edition—These are so great for younger kids. It functions as a tablet, but with parental controls. Plus it is an eReader. $59.99
The cheap magazine subscriptions are one of my favorite annual Black Friday deals.
Black Friday is always a great time to buy family games. Here are a few of my favorites that are on sale now:
See all the games that are on sale here: Games on sale at Amazon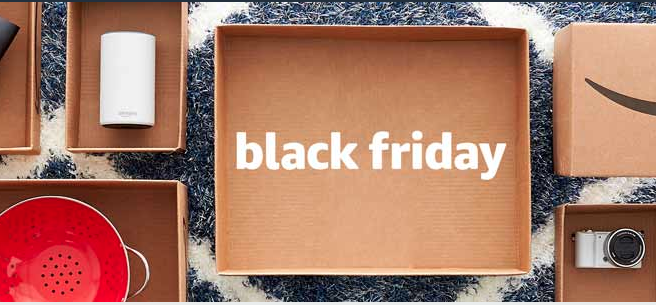 My Favorite AMAZON Black Friday Deals—updated
Apple iPad Pro—This is especially awesome for artists, graphic designers, and other creative types and is $250 off today only! (Cyber Monday)
Apple AirPods—A hot item on everyone's Christmas list! My 13-year-old saved up to get herself a pair earlier this year and she loves them. Everyone I know who has them loves them.
Ancestry DNA Testing Kit—This is the Ancestry brand, and it tests ancestry only. Today it's 50% off.
23andMe Ancestry + Health DNA Testing Kit—This is still a great deal today. If you've been wanting to have your DNA checked, snatch it up now. They also make really cool gifts. My husband and I have both used 23&Me and it's so cool to compare. My brothers and parents have also done it, and it's even cooler to compare with them!
29 piece make-up brushes—lightning deal
Australian Pink Clay Pore Refining Mask—lightning deal
Golf Bag and Clubs—If you or a family member enjoys golfing and you need a new set of clubs, this is a great deal. Also perfect for someone just starting out with golf. While your at it, check out this deal on Titlelist Golf Balls
Nerf Guns and Accessories—Popular with elementary and middle school kids, these will make a fun gift.
Essential Oil Diffuser—This one is pretty and has LED lights, too. My daughter has it in her room, and uses it all the time. She loves the smell of the oils but the lights make it pretty and have the aesthetic that teenagers enjoy.
Yard Game—Giant Jenga. This looks so fun for summer parties or just plain family backyard fun!
Shark Stick Vacuums—I love my stick vacuum. These are some good deals.
Vimini Water Bottle—While I know HydroFlasks are all the rage right now, they aren't on sale and if you don't want to spring for one, this water bottle is similar and has high reviews. Plus they come in really pretty ombre colors.
Contour make-up set—My teenagers would love this!
FujiFilm Instax Camera Set—This is a nice deal on everything your daughter needs to get started with her Polaroid Style camera. These are really popular with middle and high school girls.
52 Colored Dry Erase Markers—Fabulous gift for teachers!
Oculus Rift Virtual Reality Set
Instant Photo Printer—My teenage girls would love this!
Instant Pot—There are several styles and sizes on sale. I love mine and use it almost every day. It has definitely become a must have in the kitchen!
Bose Wired Headphones—While I prefer the wireless, if you don't mind the wired headphones, these are a very good deal today. Otherwise, see below for wireless.
Bluetooth Speaker—This is 40% off today and this is a very high quality one. I received a similar one as a gift and the better quality is definitely worth it.
Select Dyson Products—I love Dyson. I just recently got my first Dyson stick vacuum and I am in love.
Clothing Steamer—Oooh. If you hate ironing as much as I do, this is a must have.
Anker Bluetooth Speaker—This is a super inexpensive speaker which is great for your kids' rooms.
XBox wireless controller—My daughter has been begging for an extra one since she got her XBox in July but the price has always been a little too high. This will make a good Christmas gift for her.
Bose Wireless Headphones—This type of headphone can be pretty spendy, and this is a good deal. If you or your teen is wanting headphones but you're not willing to spring for the good ones, even on the deal, you could try these wireless headphones, are no longer on sale, but still much cheaper.
Jabra Wireless Sports earphones—These things are pretty cool, and Alexa enabled. The big headphones don't work for runners, and wireless earphones are the way to go. Again, if you don't want to pay for the best, these wireless earphones are also on a great deal.
Magnetic Tile building toy—These things are so cool. I wish I'd had them when my kids were younger. Even now, when we are around them, they can play with them for hours.
Bamboo Kendama—I don't know about your area, but these things are all the rage at my kids' school.
Kids TeePee Tent—This is so adorable for a reading nook! Kids will love it and it's a GREAT deal today.
WiFi Smart Plugs—These are so cool! You can turn on lights or start appliances with your smart phone.
FitBit Charge 2 Heartrate—This is the one I have and this is an excellent deal. I am obsessed with mine and can honestly say it has helped me lose 40 pounds in the last year. There are newer versions, but none seem to be on sale yet today.
Vintage Play Kitchen—I love this! My girls would have gone gaga over it when they were younger.
Non-Amazon Black Friday Deals
Get Away Today—Amazing sale.
Adults at Kids' Prices on 3-Day and longer Disneyland Resort Tickets – Our most popular offer with no blackout dates!
Southern California Combo Ticket Sale – Lowest prices of the year when you combine select attractions with Disneyland tickets!
Extra $10 off select Orlando tickets on top of already discounted prices with promo code: BLACKFRIDAYFL
Black Friday Cruise Specials – Offers vary from cruise line and ship
If you purchase a hotel package, enter code STUFFED10 to get $10 more off your order.
Kiwi Crates—These arts and craft or STEM subscription boxes are perfect for kids ages 6-16. My daughter has loved them. Boxes are starting at $7.95, which is their best deal of the year. Get yours now.
Minted—This is my favorite place to get Christmas cards done. They also have awesome art gifts that make great presents for grandparents or other loved ones. Use code BF2019 to get great deals today.
Mom on the Go Planner—Get 20% and free shipping off all $50+ orders.
Bookroo subscription boxes—This is another fun subscription box for younger kids who still enjoy board books. The books they choose are phenomenal and I love them all. Right now get 25% off.
Janie and Jack—Children's clothing retailer. Get 30% off and free shipping today.
DaySpring—30% off site wide and free shipping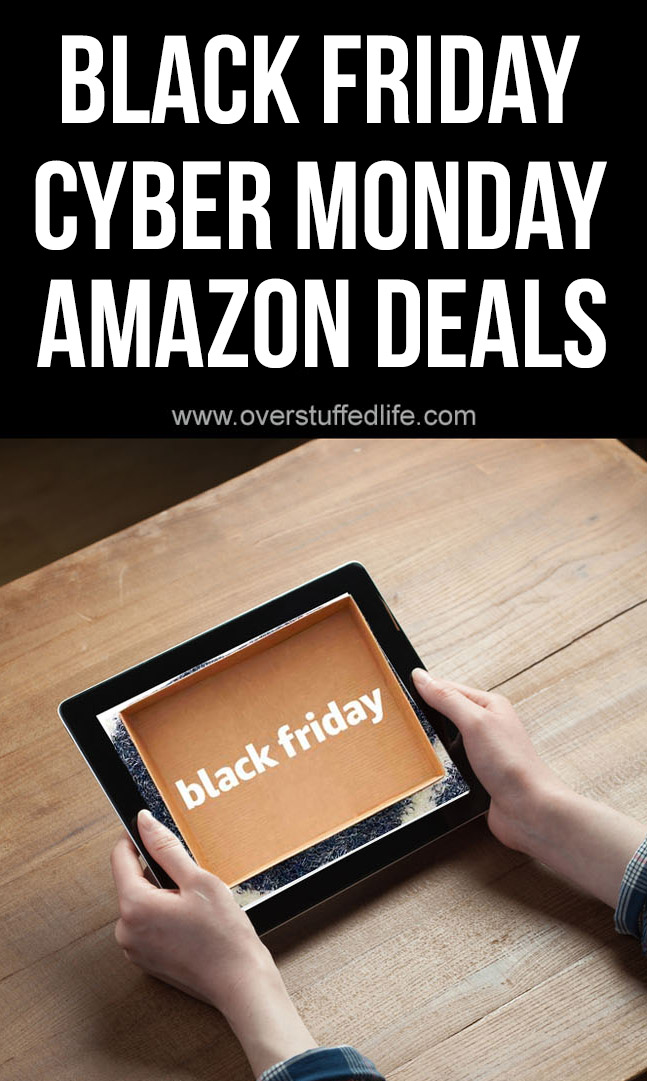 This post may contain affiliate links, for more information, please see my disclosure.