Easy Ways to Save Money at Disney World
A Disney vacation doesn't have to break the bank. Here are a few simple ways to save money at DisneyWorld!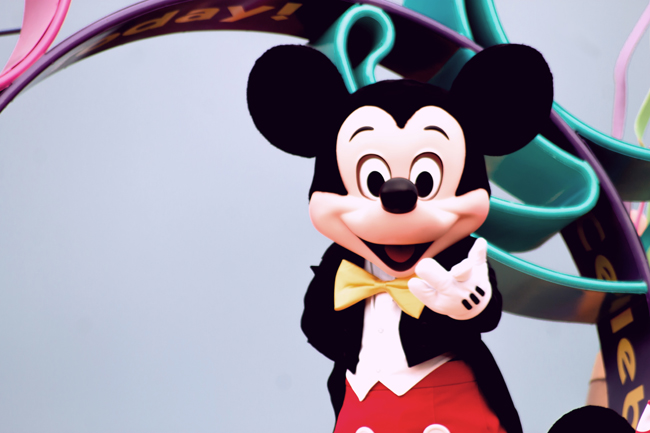 Booking a trip to Disney? Book through Get Away Today! Use code STUFFED10 to save an extra $10 on California packages.

Get Away Today currently has EXTRA DAY FREE AT DISNEY promotions going. Check out pricing here!
I'm excited to have another post by my Disney expert, MaryFran. Not only is MaryFran an expert on Disney World, she is one of the most frugal people I know. She always manages to do Disney for less, and today she's sharing her expertise.
People frequently ask how to save money on a Walt Disney World vacation. These are some simple suggestions that might help you to save a few dollars.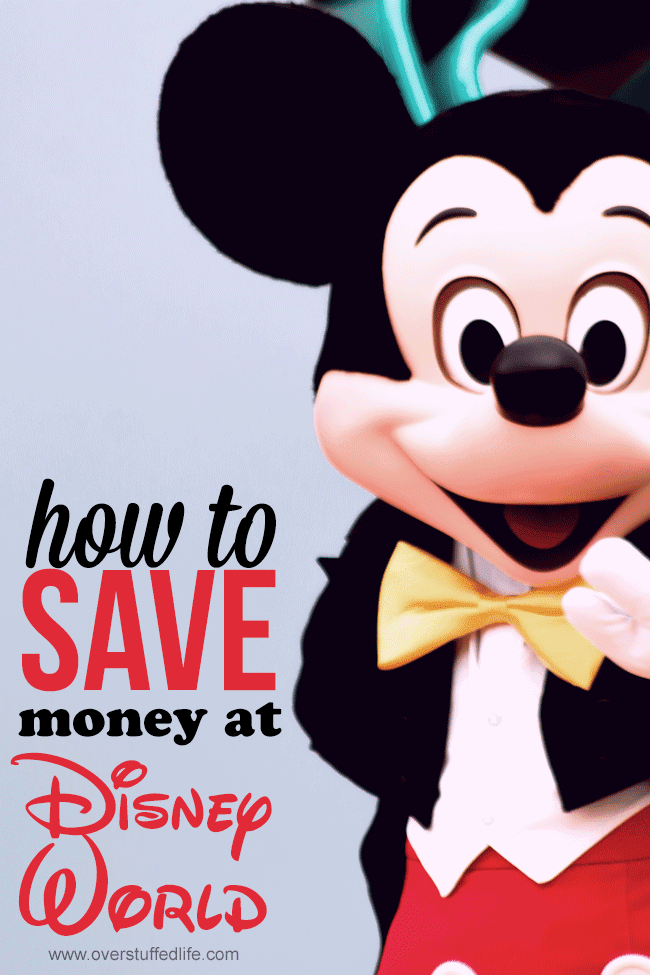 1. Stay at one of the value resort hotels
We have had the opportunity to stay at the deluxe, moderate and value resorts. The value resorts have rates that hover around 100 dollars a night, depending on the time of year you travel—comparable to most non-resort hotels. The sheets and pillows were of a higher quality at the deluxe resort, but I am so tired by the end of the evening that I don't really care about the quality of the sheets. All of the resorts are beautiful and each resort has something special to offer.
We personally like the value resorts not only for the cost savings but because they have amenities that are more suited to younger children. There seem to be more activities for the kids in the afternoon and evening at the value resorts. The value resorts have doors that open to the outside (as opposed to a corridor that your family has to try and quietly walk along). We love being able to step right out into the Florida sunshine!
Another money-saving reason to stay in a resort hotel is that it will eliminate the need for a car rental. Disney hotels offer airport pick-up and drop-off and also get you to the parks each day.
See all of the Disney World value resorts and their prices here: Value Resorts
Get Away Today also books Disney World hotels, often at a discount. (If you book through them, be sure to mention that Overstuffed referred you!)
2. Consider getting a Disney Visa
While I do not advocate getting a credit card if you will not pay it off every month (the caveat of 6 months financing for your Disney Vacation), the Disney Visa comes with lots of perks to help you save money on your vacation.
For instance, there are incentives when you use your new card. You can get discounts for certain experiences at the parks and at some shops when you pay with your Disney Visa. When I know that we will be traveling to WDW in the future I switch to using that card for more of my daily purchases to gather more reward points and help fund our vacation.
The Disney Visa rewards apply at Disneyland and on Disney Cruise Lines, too!
Apply for a Disney Visa here: Chase Disney Card (If you have a friend with one, they can refer you and receive reward dollars.)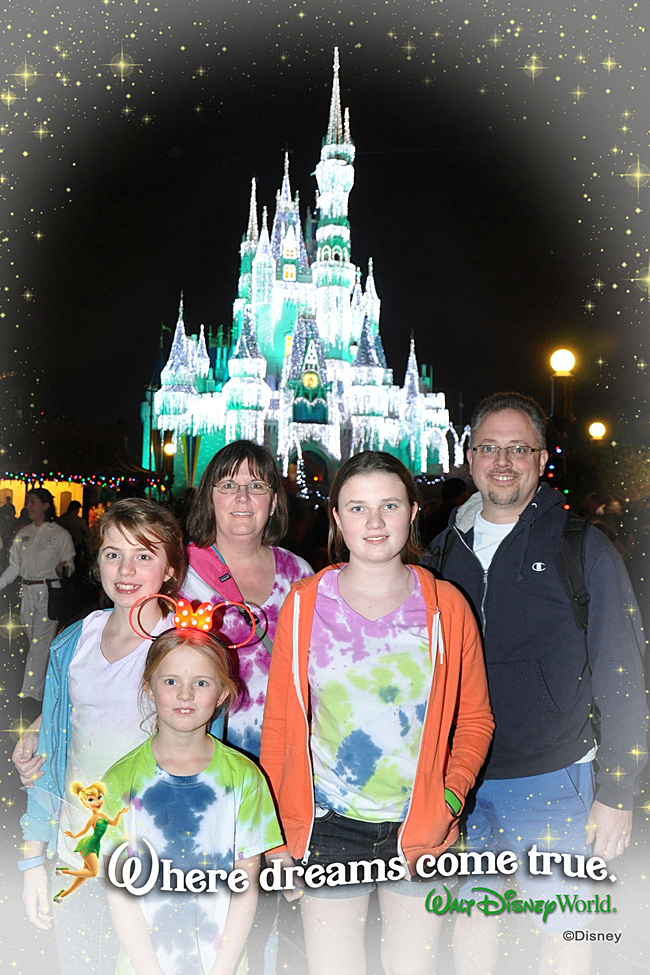 3. Go during the off season.
I consult this chart when planning a trip for my friends or family. It ranks the week of the year based on projected crowds and prices. Since the hotel prices are lower during the off-season, it is a quick way to find out when the prices will be lowest. It also has information about ride closures and peak hurricane season and loads of other great information both for first timers and repeat visitors.
4. Save money on food
In order to save money on food, we eat one large meal per day and eat snacks for the rest of the day. You can bring food items into the park and carry them yourselves or rent a locker if you don't want to carry them around. I usually have a few small items like granola bars in my bag, but you can carry as much as you're willing.
It's a good idea for each of you to have a small string backpack like these colorful ones or this Mickey Mouse one to keep some snacks in. It's easy to get hungry with all that walking, and if you really don't want to pay the Disney prices for food, it's best to be prepared.
When we do eat inside the park, we share meals.
If you are staying on a Disney property, there are no continental breakfasts offered, so you will want to factor that in to your food budget.
You can also investigate the dining plans here: Disney Dining Plans.
5. Stay longer!
The more days you stay, the park ticket price goes down.
Below are the ticket prices according to the Disney World website. 5 days in the parks is only $20 more than 4 days in the park!

2023 Edit: These prices change often, and plans and pricing options change. Do the math when you're looking at the prices for when you would like to go. Consider booking through Get Away Today if you want extra support saving money.
6. Give the experience of a trip to Walt Disney World as a gift.
We are already used to saving money for Christmas and birthdays. Why not put that budget toward a Disney vacation? This helps to avoid clutter of items that no one will remember in a few years while providing family memories that will last a lifetime. Experience gifts will always be remembered!
If you are planning a vacation to Disney, I highly recommend you book through Get Away Today. They have awesome deals on packages and exceptional customer service—they want you to have the best Disney trip ever, too!
If you book a Southern California package with Get Away Today, be sure to enter the code STUFFED10 at checkout for an extra discount. You can also mention Overstuffed while booking over the phone to receive the same discount. CLICK HERE TO BOOK NOW!
---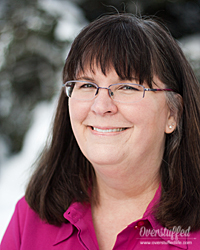 MaryFran is the Disney expert at www.overstuffedlife.com. She has been to Disneyland once and Disney World a whopping 8 times! MaryFran is a planner by nature, so she is always planning for her next Disney trip with her husband and three daughters. When she isn't planning a Disney trip for her own family, you can bet she is helping a friend plan their trip! Now, she'll be helping you plan your Disney trips here at Overstuffed.
photo credit: chris.alcoran Welcome | Celebrate a Dream Come True Parade via photopin (license)
This post may contain affiliate links, for more information, please see my disclosure.