February 2017 Bonus Visiting Teaching Printable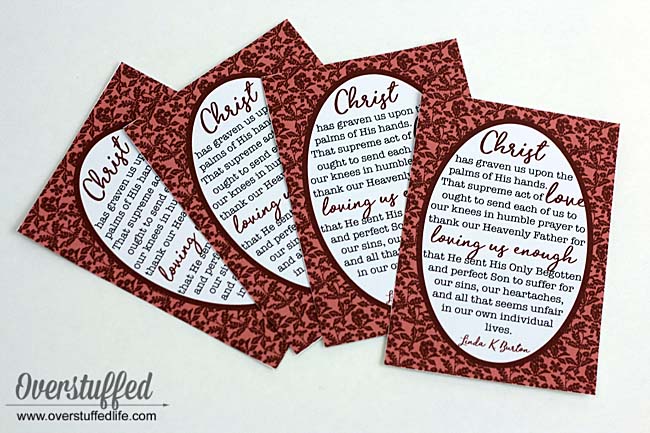 The longer I make printables for visiting teachers, the more I realize that many of you would rather have smaller handouts to give out. The printables I generally make are intended to be framed in order for your sisters to display them, but I know that it often makes more sense to give your sisters something they can put on their fridge or in their scriptures.
So, I will be making two visiting teaching handouts per month from now on—though I can't promise that the second one will be up by the first of the month!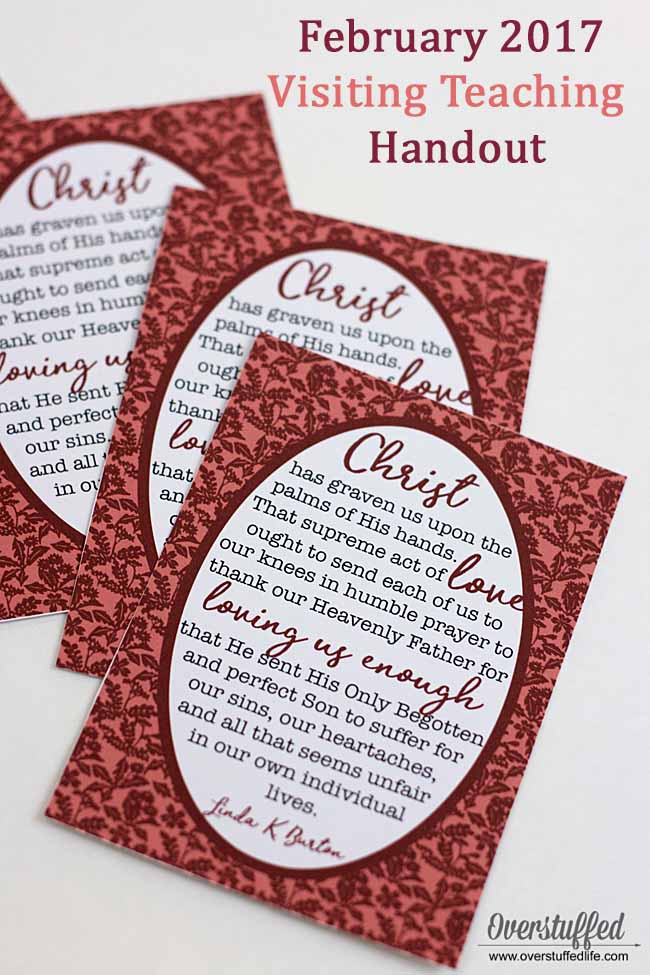 There is still a week left to get your visiting teaching done, so I hope that you might be able to use either this printable or the regular February visiting teaching printable I posted earlier this month.
The quote I chose to use for this handout is the one by Sister Linda K. Burton:
Christ has graven us upon the palms of His hands. That supreme act of love ought to send each of us to our knees in humble prayer to thank our Heavenly Father for loving us enough that He sent His Only Begotten and perfect Son to suffer for our sins, our heartaches, and all that seems unfair in our own individual lives.
I went ahead and laminated mine with my personal laminator, and then used magnetic tape to turn it into a fridge magnet.
To download:
Enter your email into the form at the end of this post, and the printable will be sent directly to your email address.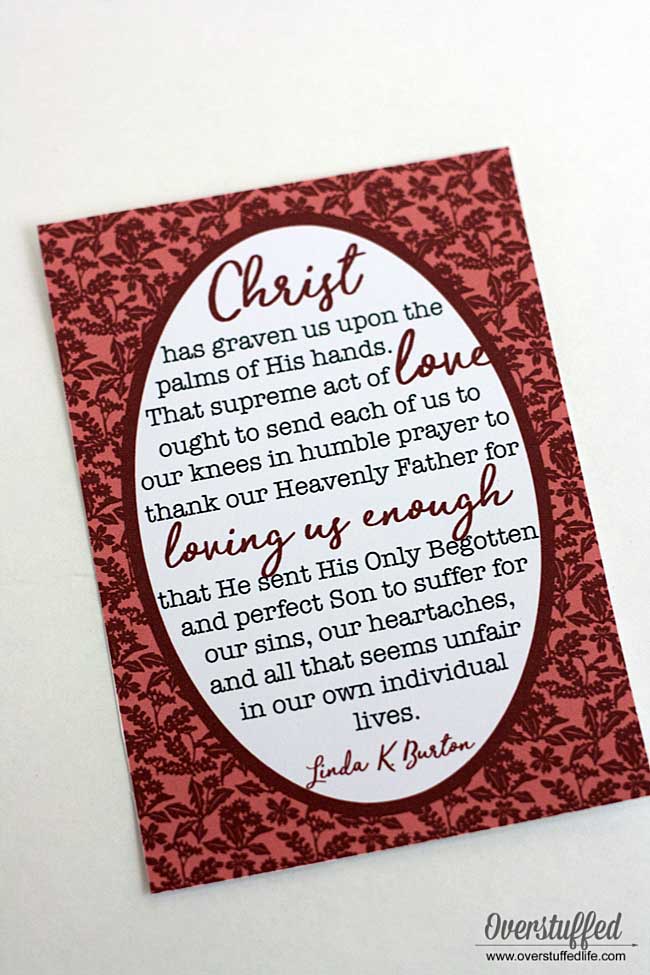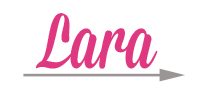 This post may contain affiliate links, for more information, please see my disclosure.
Download the Printable
Enter your email address to get the February 2017 Visiting Teaching Printable delivered straight to your email inbox.