February 2017 Visiting Teaching Handout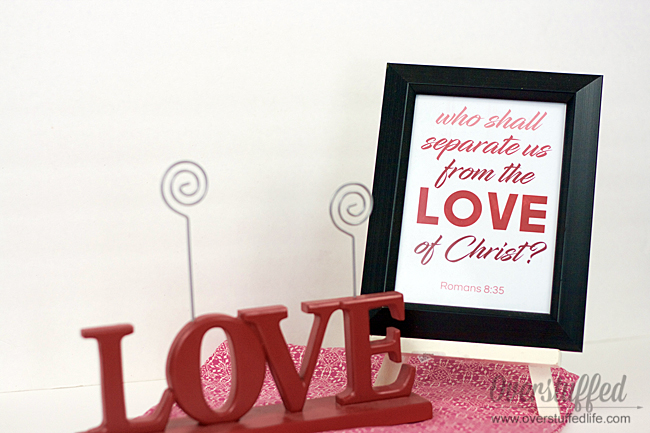 Last month I made the guess that we might perhaps be talking about the Relief Society for the entire year of visiting teaching. I suppose I guessed that because the last few years have been pretty thematic with Attributes of Christ and The Proclamation on the Family. But, when I opened my February Ensign and read the visiting teaching message, I found I was wrong!
The February visiting teaching message is "Christ's Atonement is Evidence of God's Love." It was honestly exactly what I needed to hear—I've had a pretty hard month. I have even actually said to my husband that I wasn't feeling very loved by Heavenly Father lately. But then I realized that I probably wasn't utilizing the atonement enough in my life.
I'm still working on it.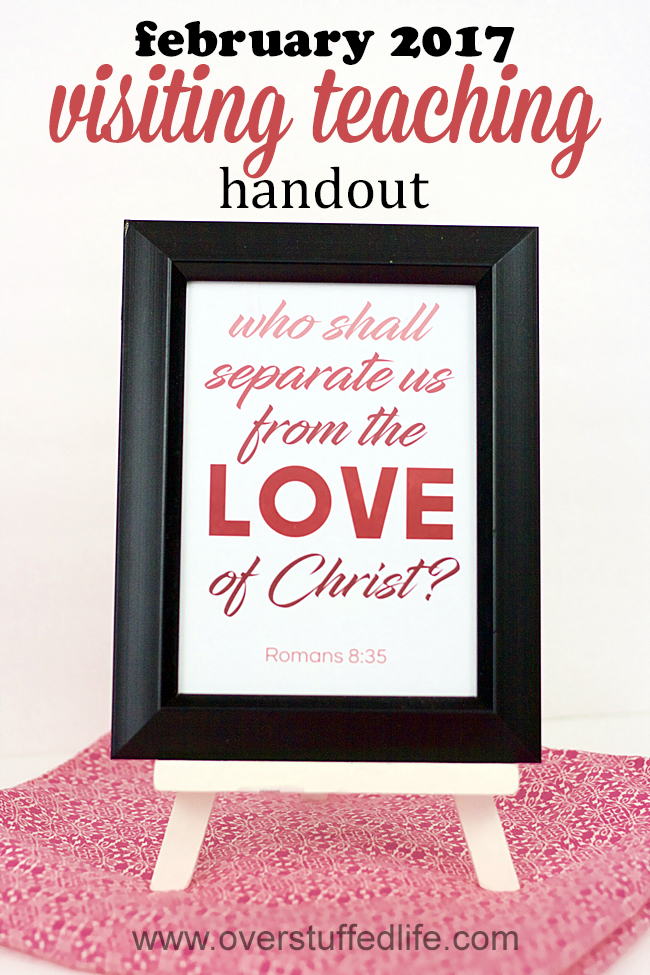 But I definitely felt this month's visiting teaching message was meant just for me.
For the handout this month I had a hard time picking a quote. Ultimately, I chose just a segment of the scripture from Romans 8 because it talks about Christ's love. And since it's February, a quote focusing on love seemed like the perfect thing to display in our homes.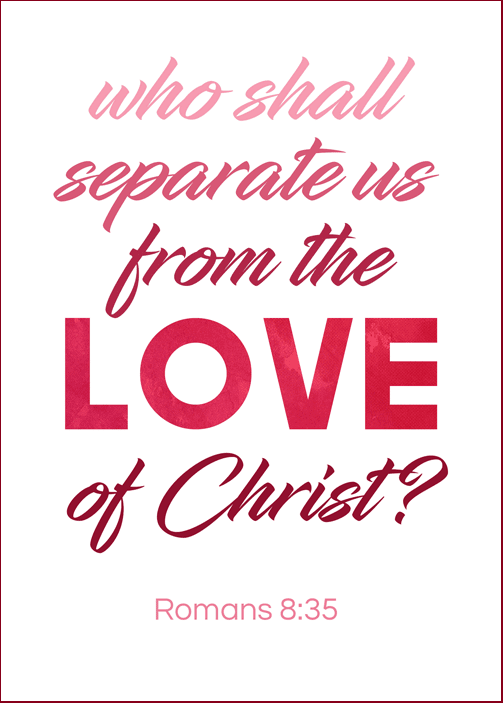 To download:
Enter your email address in the form at the end of this post and it will be sent directly to your email inbox.
To print:
The file you will download is in JPG format. I print mine out on5×7 glossy photo paper on my printer at home. Many sisters choose to send the file to a photo center such as Walgreens to get theirs printed.
You can also print it onto regular paper. If a PDF file is preferable, just reply to the email you get and I will send it to you.
Enjoy!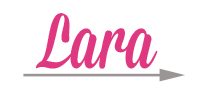 This post may contain affiliate links, for more information, please see my disclosure.
Download the Printable
Enter your email address to get the February 2017 Visiting Teaching Printable delivered straight to your email inbox.