Fun Family Movie Night With The Boxtrolls
This post is part of a social shopper marketing insight campaign with Pollinate Media Group® and Universal Pictures, but all my opinions are my own.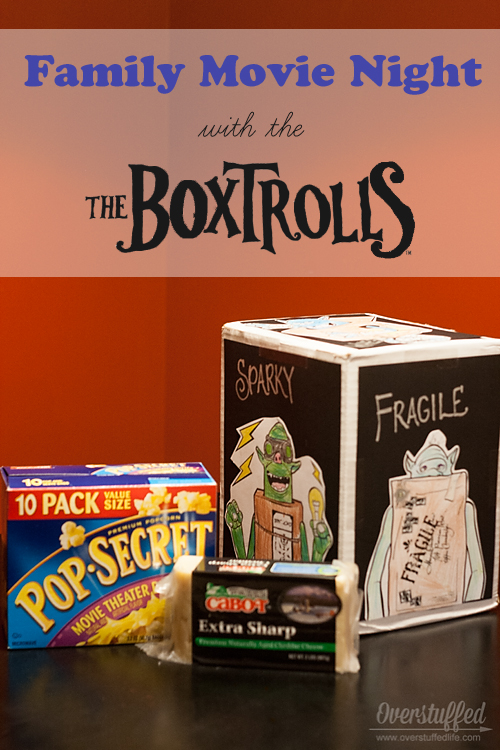 In our small town we have exactly one movie theater. It is the only movie theater within a two hour drive, and it only has five screens. It doesn't have fancy stadium seating and is just like the movie theaters I frequented as a child 30 years ago. Because there aren't a lot of screens, movies sometimes don't make it to our town, or, if they do, they don't stay very long.
It's frustrating for my kids, because sometimes there is a movie they'd really like to see, but we don't get a chance to see it in the theater. That's why we love having our family movie nights every week. It gives us a chance to see all the movies we missed out on in the theaters, plus spend some fun time together as a family.
The Boxtrolls was one of those movies the girls really wanted to see while it was in the theaters, but we just weren't able to get there before it left town due to other life commitments. So when it came out on DVD a couple weeks ago, I didn't hesitate to run to WalMart and pick it up.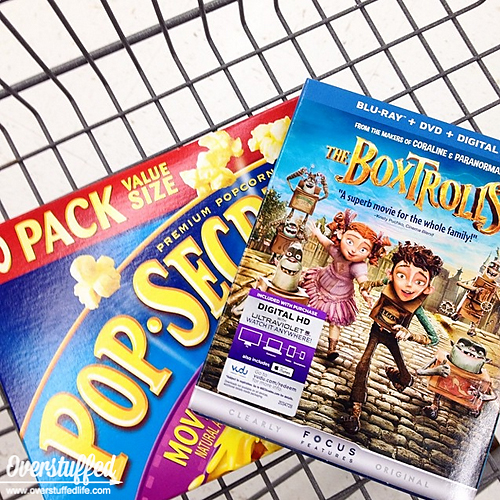 I also picked up a big Family Size box of Pop-Secret Movie Theater popcorn for movie night.
The girls enjoy doing movie-themed activities on our movie nights, so I went to The Boxtrolls official website and downloaded some coloring pages. My youngest had been home sick for a while, so she happily went to work coloring them while her sisters were at school.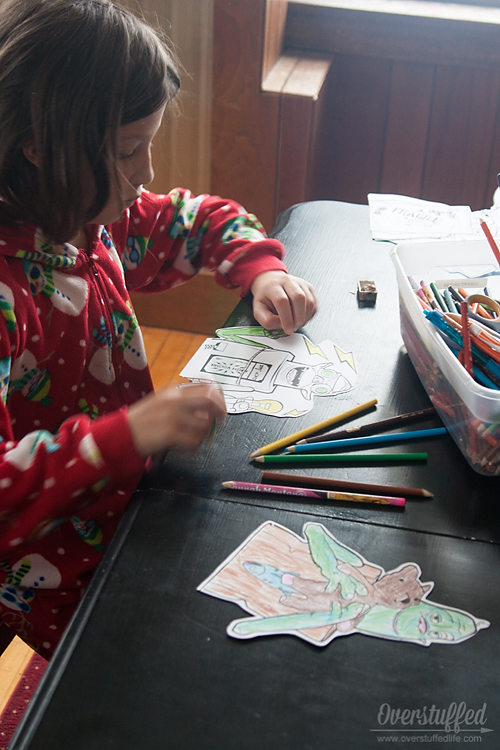 Once they were colored, we glued them to a box to act as a die to throw.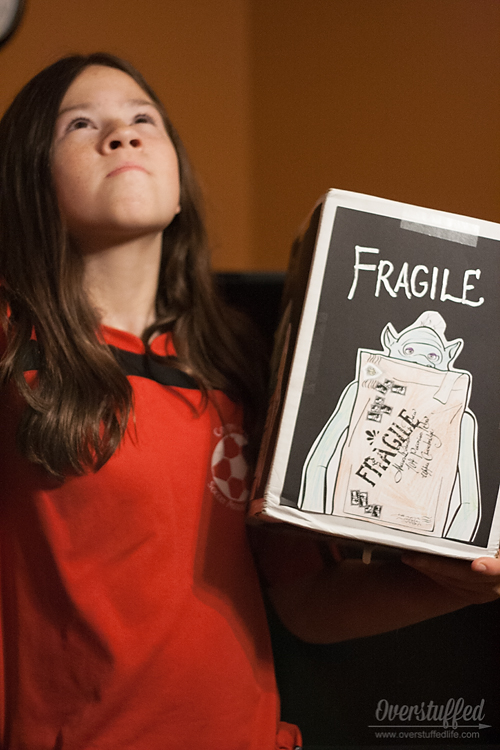 Before we watched the movie, we each took turns rolling our Boxtrolls die. Whichever character it landed on became ours for the duration of the movie!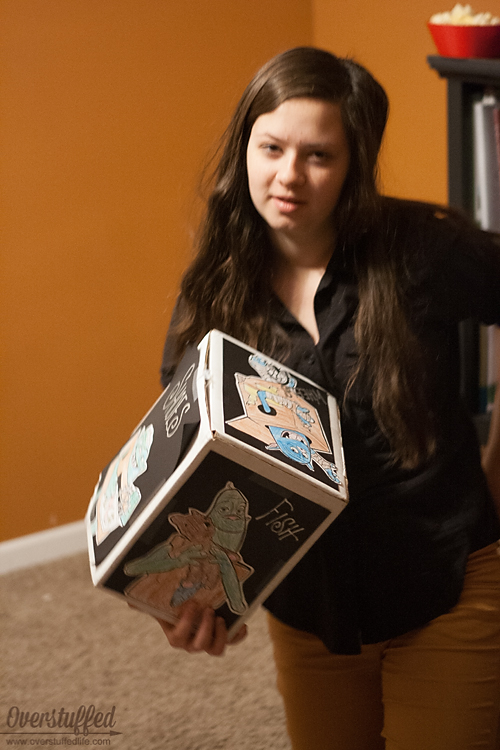 Even the teenager loves getting involved in our movie night antics!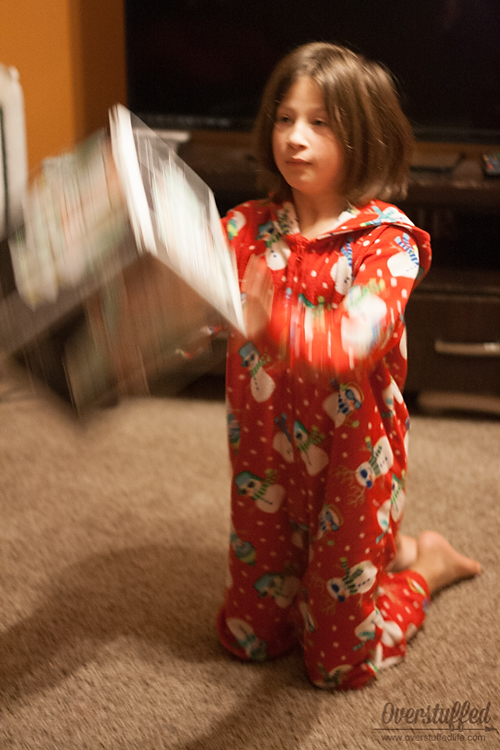 Every time we spotted our own Boxtroll (and somehow all five of us managed to roll different characters!) during the movie, we got a treat. My husband rolled the character of Fish, so he may have gotten the most popcorn—lucky him!
You could do this game with any sort of treat, but our special treat was White Cheddar Popcorn. We are trying to banish sugary treats from the house, and The Boxtrolls is set in a town called Cheesebridge where all the characters absolutely love cheese. White cheddar popcorn was the perfect non-sugary treat for this movie night.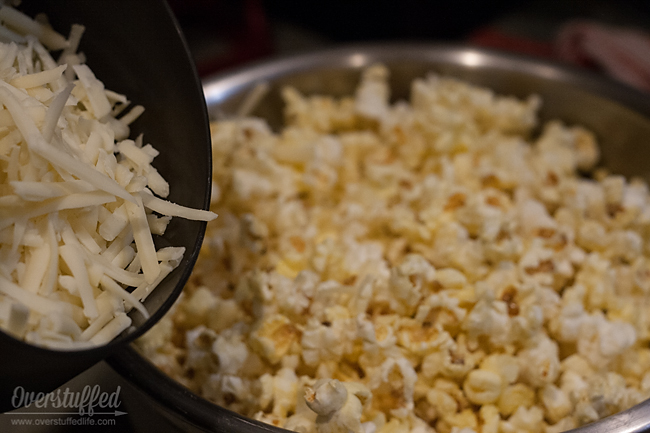 The popcorn is so easy to make—just pop one microwave bag of Pop Secret movie theater popcorn. While it's still hot, dump it into a bowl and add about a 1/2 cup of grated sharp white cheddar cheese. Stir it up well so the cheese melts a bit, and you have a yummy treat that is perfect for watching The Boxtrolls with your family! I made a couple bags for our movie night, and it lasted through all of our character sightings just fine.
Family movie nights are such a great way to spend time together, have fun, and even talk about some of the issues that come up during the movie you are watching. We loved The Boxtrolls (I think the girls have watched it a few more times since!) and the wonderful messages of family, kindness, and individuality it promoted.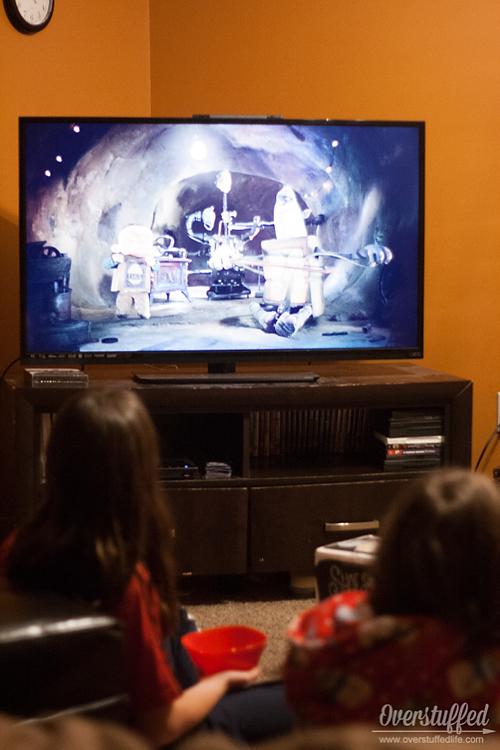 If you haven't already, I highly encourage you to run to Walmart yourselves and pick up a copy (while supplies last)!
This post may contain affiliate links, for more information, please see my disclosure.