Fun and Unique Gift Ideas for Tween Girls
Looking for cute gifts for your tween daughter? Try some of these ideas!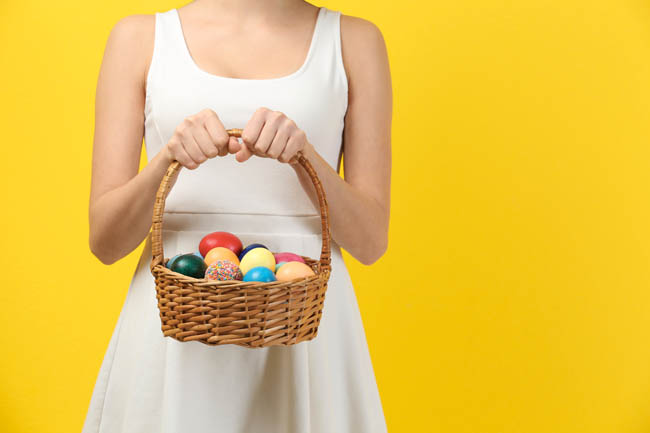 Easter is coming up, and now that my girls aren't little anymore I'm never sure what to put in their Easter baskets. It's gotten easier for the older two now that they are full-fledged teenagers, but those tween years are a little more difficult. My youngest daughter is just about to turn 11, and she's into those awkward years where they aren't kids anymore, but they're not quite teenagers yet, either. They still enjoy some kid stuff, but they are starting to transition into more sophisticated interests.
It's enough to give this mom a headache!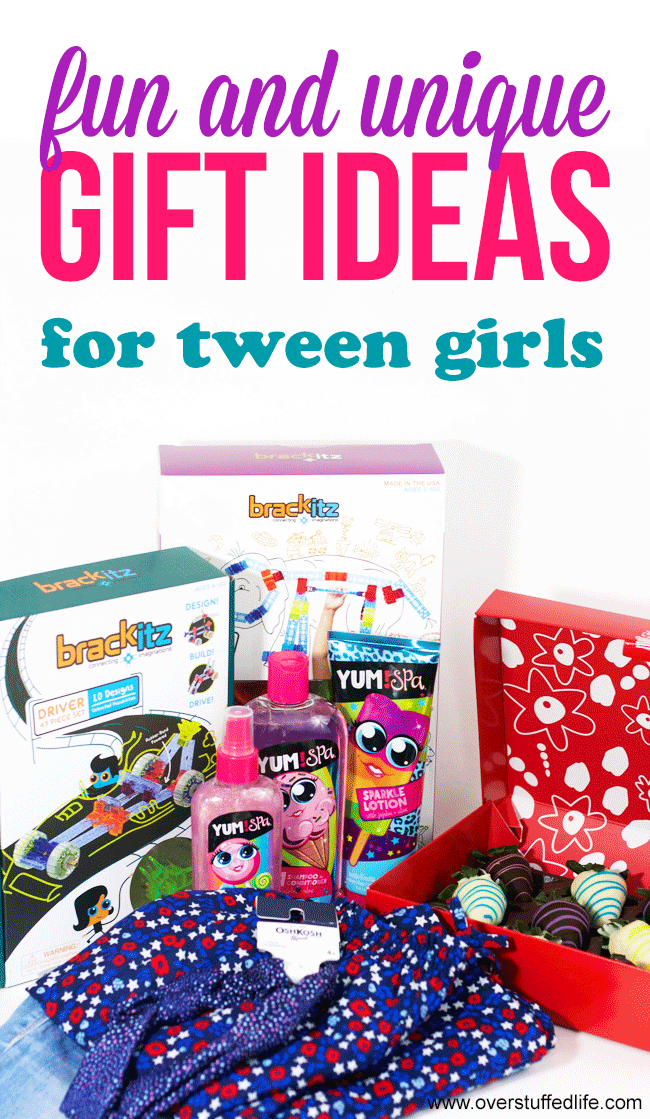 This post is sponsored by Babbleboxx.com on behalf of Single Edition Media.
I was super excited to receive a box of spring goodies for tween girls. My daughter loved everything in it, so I can confidently review these items for you with an enthusiastic tween girl endorsement!
New clothes by OshKosh
Tween girls are just beginning to enjoy receiving clothes as a gift. Easter is the perfect time to buy them something new and cute and springy that they can also wear into summer. There isn't much better than filling an Easter basket with something practical that you know your daughter will love and that you'd have to buy anyway, right?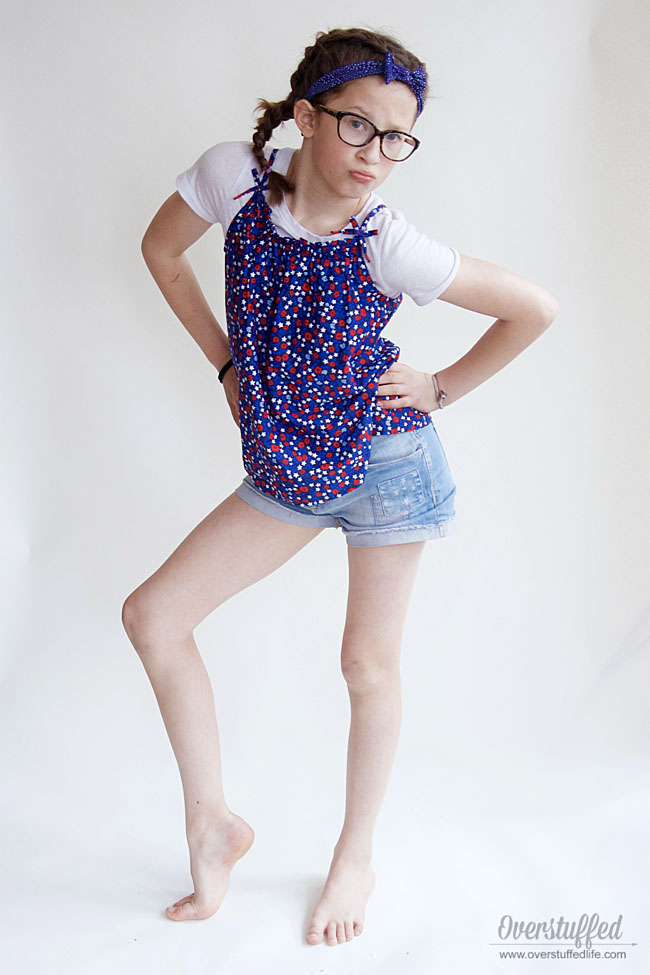 We received an outfit from OshKosh which included a pair of cute denim shorts—she especially liked the patchwork design detail—and an adorable floral tank top that she can't wait to sport on July 4th (and many other days this summer).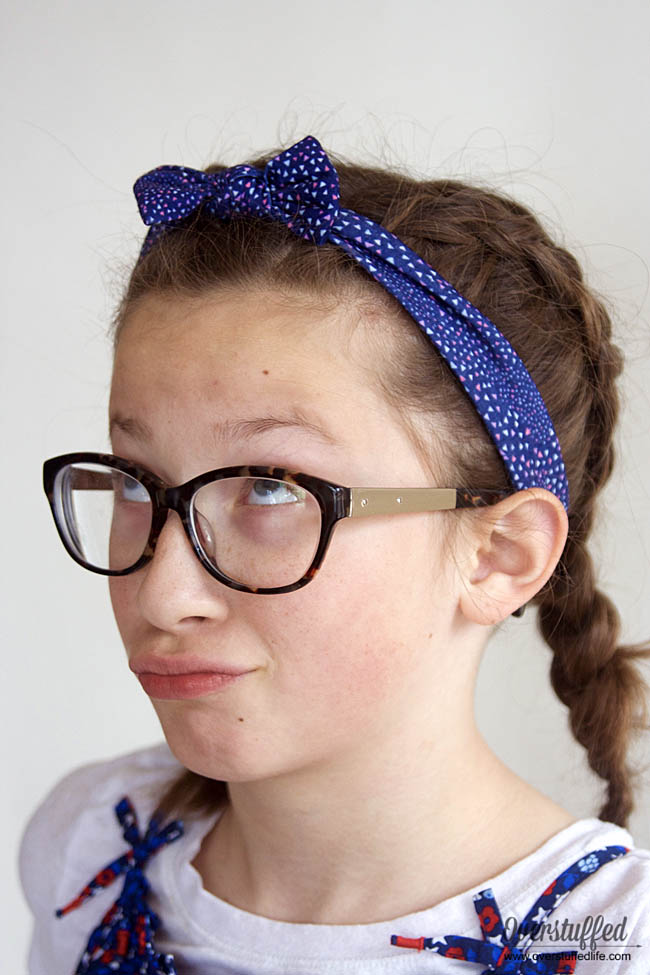 She also received a fun headwrap that she has worn almost every day to school since we opened the box.
OshKosh has a ton of cute stuff for tween girls. There are graphic tees, shorts, swimwear, and things like bike shorts and scooter skirts for super active girls like mine. You can check out their entire kid collection on their website here: OshKosh
Note: The items in this post were from Spring 2017. Be sure to check out what OshKosh has available this year!
Edible Arrangements Easter Gifts
Easter baskets usually have to have some chocolate in them, right? But if you are looking for a sweet treat that is fun and unique for your tween's Easter basket, Edible Arrangements are the way to go! All of their arrangements include fruit, so it's also a slightly healthier option than your run-of-the-mill chocolate bunny!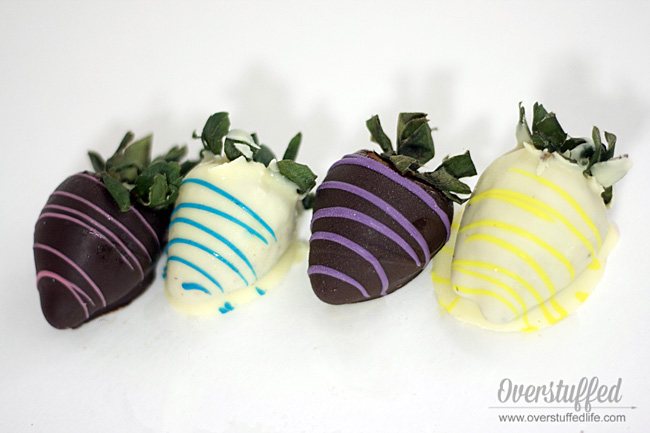 They sent us a box of their Bright Swizzle Berries, which the whole family enjoyed—adults, teenagers, and tween alike! The colors made them especially perfect for an Easter basket.
I loved perusing their website to see the other offerings. To see what they've got for Easter, click here: Easter Gifts at Edible Arrangements. I have to say I am in love with the colorful Easter Bunny party arrangements—the Easter bunnies are made out of chocolate covered pineapple!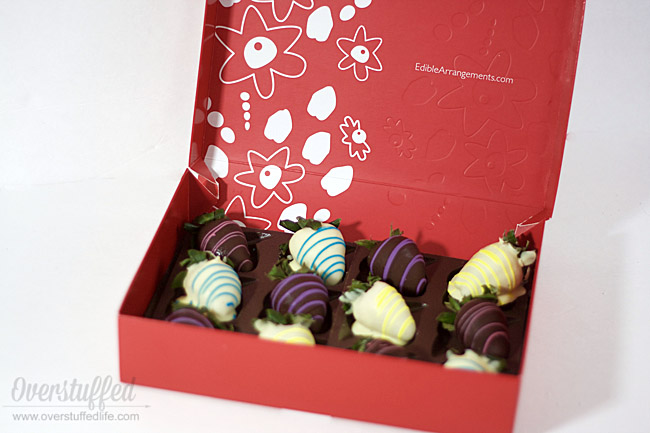 Brackitz Building Toys
Remember how I said that tweens are in the process of leaving childish things behind and transitioning into more mature interests? While that's true, they still enjoy playing with toys—especially if there's a "cool" factor and they don't seem too much like something a little kid would play with.
Building things from their imaginations is always attractive to kids of all ages, so these Brackitz Building Toys my daughter received were really exciting to her. She couldn't wait to open them and start figuring them out!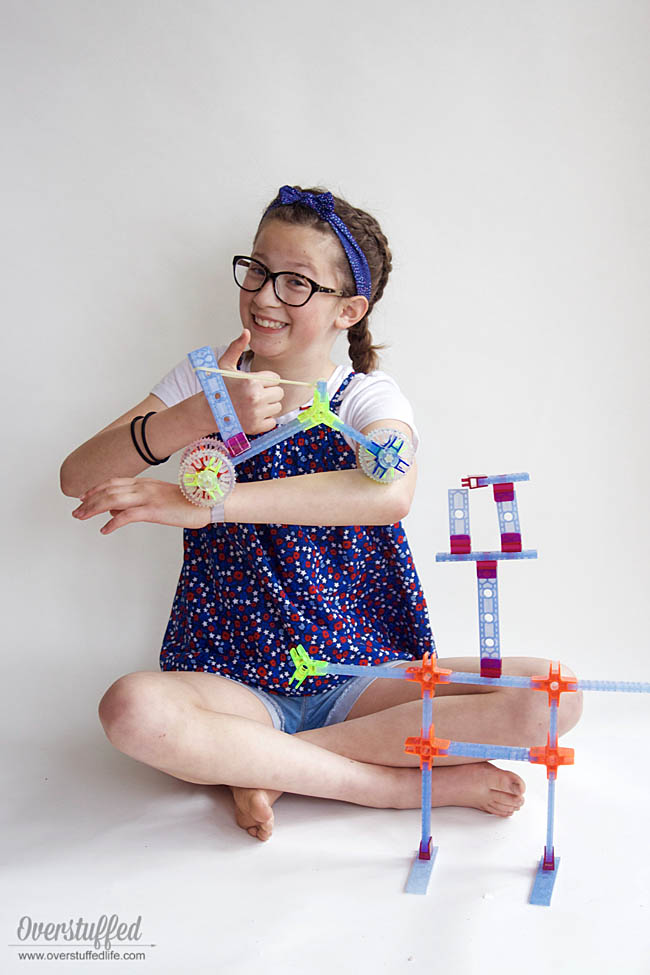 We got the Driver 43 piece set which includes instructions for building 10 different driving machines. She built a couple of those, and then she started making up her own. This set kept her busy for an entire afternoon!
We also got the Inventor 44 piece set, which inspires creativity and building anything from the imagination! It not only encourages imaginative play, but it helps to instill principles of science, math, and engineering in a fun way.
I really liked how they don't include many instructions—just a bunch of really durable pieces that the kids can make just about anything with. I think that my daughter really liked that, too.
Yum! Spa Tween Bath and Body Products
One of my favorite things about my girls getting into the tween-age years is that I finally don't have to nag them to bathe. They start actually wanting to! They also start enjoying the fun bath and body items like fruity scented body spray or sparkly lotions.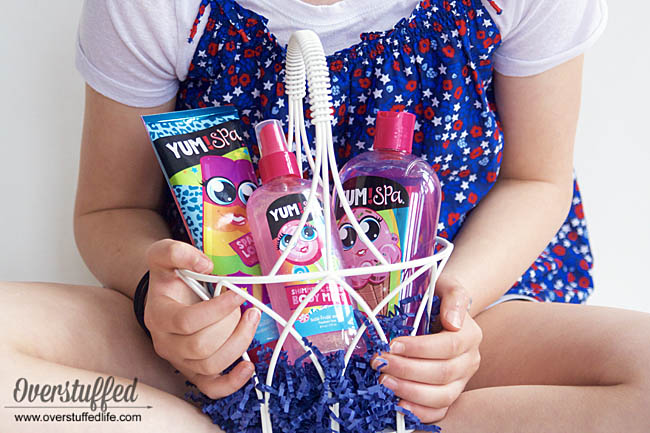 We received some fun Tutti-Frutti scented items from Yum! Spa that she was really excited about:
2-in-1 Shampoo and Conditioner
Sparkle Lotion
Shimmer and Shine Body Mist
All items are hypoallergenic and paraben-free, but my daughter really liked how cute they were, how good they smelled, that they were sparkly and shiny, and that they were just for her. I like that they are inexpensive and that they encourage her to have good hygiene!
2023 update: Yum!Spa has since gone out of business. Here are some alternative bath and body products tween girls may like: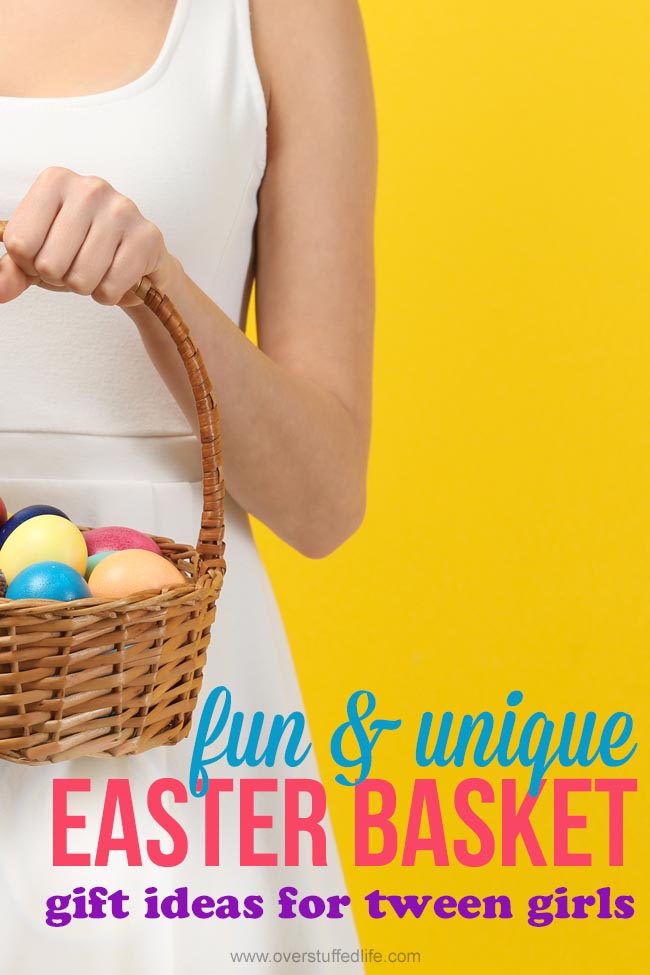 All of these things make great gifts for Easter or any other reason you might give a gift to your tween this spring. Most tween girls I know would be thrilled to receive an Easter basket filled with a cute new outfit, an adorable Edible Arrangement, a fun Brackitz building set, and some sweet-smelling lotion or shampoo.
Happy shopping!
This post may contain affiliate links, for more information, please see my disclosure.