25 Gift Ideas for College Girls
My oldest daughter (age 22 this year), is a senior in college and on top of all the trendy stuff. She loves finding products on TikTok and always knows the makeup and fashion trends. She put together this awesome gift guide for college girls, with up to the minute popular items for December 2022. A few of these items are also found on our Best Gifts for High School Girls 2022 gift guide. Both are full of items that teenage or young adult girls will love!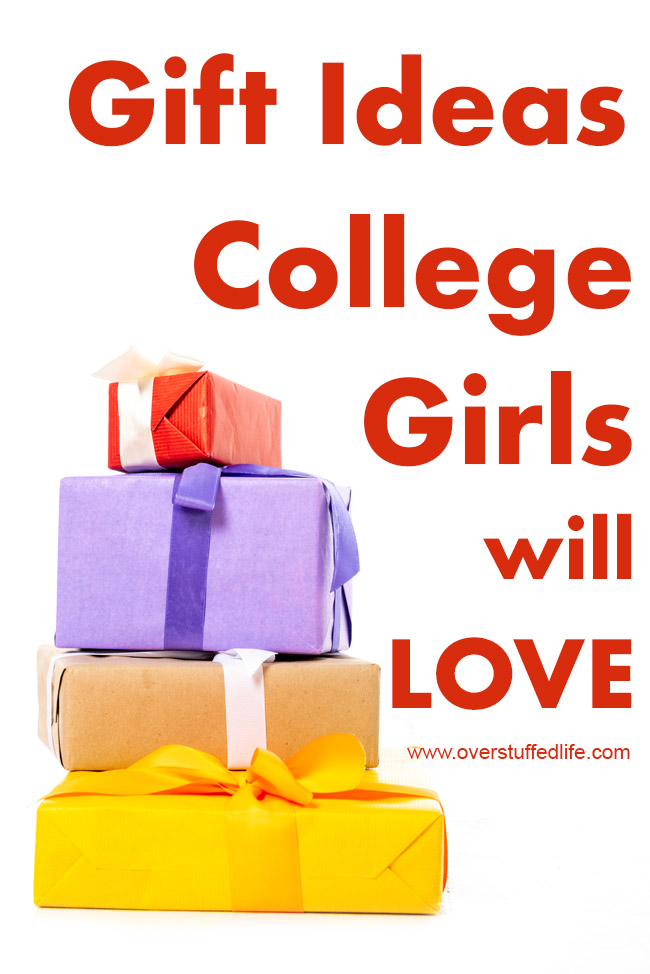 This post contains affiliate links.
---
25 Gift Ideas for Your Late Teen or Young Adult Girl!
---
These are the hottest slippers right now everyone and their mama wants them. Made with sheepskin and fur it makes you feel really warm. They go with everything and are so cute and trendy right now. They are both functional and cute and Uggs never go out.
Buy it on Amazon instead: UGG Women's Tasman Slipper
This is the it item this year—when you look around out in public you'll notice everyone has one. It holds a lot! Your phone, your wallet, chapstick, AirPods, and I can even fit a whole perfume in mine with all of that. It is spacious yet stylish and comes in a lot of colors.
Lulu: Lululemon Athletica Everywhere Belt Bag
Buy it on Amazon instead: Black Lululemon Belt Bag
Amazon has a couple dupes as well: Everywhere Belt Bag Dupe
Another Amazon Dupe: Boutique Belt Bag
These are the trendiest leggings right now. TRUST. They're so flattering with the V in the front and they're super comfy. The flare legging is back in style now, but tight to the leg leggings are also still cute. There is also a dupe on Amazon.
Aerie: High Waisted Crossover Leggings
Amazon dupe: TNNZEET High Waisted Crossover Leggings
This adorable vest goes perfectly with the Uggs and leggings. And it is cute. It keeps you warm and every girl has been wearing them lately. You can put them over a long sleeve shirt or a sweatshirt and it immediately levels up the outfit while keeping you warm. It's good for school because it's not too hot. Cropped ones are really popular right now but normal length puffer vests are also very cute.
American Eagle: Cropped Puffer Vest
Amazon dupe: Women's Winter Crop Vest (17 color options!)
Another Amazon dupe: Puffer Vest (8 color options!)
5. Dyson Air Wrap Dupe
Have you ever heard of the Dyson air wrap? It's more than 500$ and is super popular because of its versatile attachments and ease of use. Blown out hair is so trendy right now and this dupe gives the same effect. It's good for traveling because it's a dryer and a curler all in one. And you can use it with the Velcro rollers next on this list.
Buy the real thing at Ulta: Dyson Air Wrap
Buy the Amazon dupe: 5 in 1 Hair Dryer Brush
6. Velcro hair rollers or hot rollers
Like I said before the blowout look is so in right now and the best way to achieve it is with some sort of roller. Both velcro rollers and hot rollers will do the trick.
Amazon: Velcro Hair Rollers Set
Amazon: Conair Big Curls and Waves Jumbo Ceramic Hot Rollers
While we're talking about hair let's talk about the Beachwaver. It has been getting popular this last year and a half, it is super unique because you attach your hair and push a button and it rolls it up for you. So if you're bad with heat or in a time pinch this product is perfect.
Buy it here: Beachwaver
Buy it on Amazon: Midnight Rose Beach Waver
These are the most popular water bottles right now. They are cute and stylish but also hold a lot of water. We love hydration! The Stanley Cup comes in tons of pretty colors.
Buy it at Dicks: Stanley Cup (13 color choices!)
Buy it at Amazon: Stanley Cup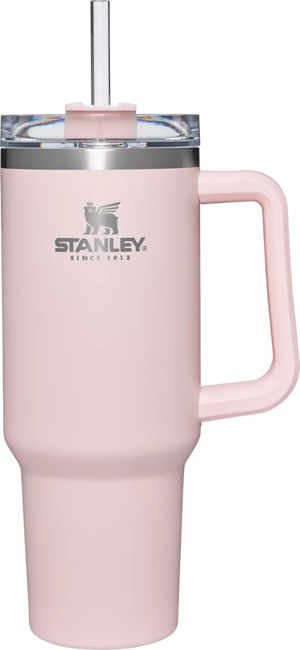 If you search this up on TikTok it's everywhere. It is a super tasty green drink powder you mix with your water and it gives you your greens for the day. It comes with so many fun flavors and is really healthy for you. This "clean girl trend" helps with bloating, immunity, and digestion.
Buy it on Amazon: Bloom Nutrition Green Superfood
This Lululemon Scuba half zip is so cute. Just the perfect length and comes in different colors. It is very popular and looks adorable with leggings.
Buy it at Lulu: Scuba Half Zip (9 color options!)
Amazon dupe: Women's Half Zip Pullover Sweatshirt
Every single makeup look that has trended in the past couple years has been heavy on blush. There's the "natural" look, the "no makeup makeup look," the "clean girl look," the "angel look," and most popular this November/December, the "cold girl look," where you make yourself look cute and cold with blush. Liquid blush is in because you can easily blend it and achieve that dewy look.
The most popular liquid blush brand right now is Rare Beauty.
Buy it at Sephora: Rare Beauty Liquid Blush
Amazon dupe: Makeup Revolution Superdewy Liquid Blush
Forget putting toothpaste on your zit to go away, there are acne patches now. What's special about it is that it's clear so you can't see it very well. It draws out the gunk and makes your zit go away really quick!
Buy it on Amazon: Mighty Patch Original Pimple Patch
13. Satin Pillowcase
Having healthy hair and skin has always been something people want, and sleeping with a satin pillowcase reduces split ends and irritated skin. It also keeps curly and wavy hair from becoming too crazy in the morning.
Here are two satin pillowcases available on Amazon:
Bedsure Satin Pillowcase
Kitsch 100% Satin Pillowcase
These cute mini fridges are usually really affordable and you can keep all your skin care products nice and cold to refresh your skin. It's a fun thing for any girl to have in her bathroom or bedroom. You could also put actual cans of soda in them, but I love using it for skincare!
There are two available on Amazon:
White Frigidaire Mini Fridge
Cooluli Skincare Mini Fridge

Putting your hair up in a claw clip is super trendy style right now and is so cute. Good thing they're so affordable! The larger ones that can hold more hair tend to be more popular.
Buy on Amazon: Big Hair Claw Clips
As you can tell puffer coats are in right now especially the more cropped style. They are warm, functional, and cute. The North Face is a high quality brand that girls will always love.
Buy it at Dick's: North Face Puffer Coat
Amazon Dupe: Puffer Coat
H&M Dupe: Puffer Jacket
The eyelash extension look is very in lately. Getting glue on strip lashes that look like eyelash extensions is so much cheaper and easier to maintain than actual extensions. Strip lashes have a more dramatic look, where with individual lashes you have more control over the placement and can make it anywhere from a simple natural look to a more dramatic look!
Lash extension look: Veleasha Russian Strip Lashes
More simple look but buildable: 20D Lash Clusters
Don't forget to also get lash glue. This one is best: KISS Strip Eyelash Adhesive
Glossy lips are so popular right now. This Fenty Gloss Bomb is the best and comes in many colors. You can just get them any type of lip gloss but this one is so good!
Buy it at Sephora: Fenty Gloss Bomb
Buy it on Amazon: Fenty Beauty Gloss Bomb (Cheeky)
This is one of the most popular products ever right now: it is a lip mask that not only makes your lips look super plump and glossy—it also gives you deep moisture and hydration for incredibly smooth lips.
Buy it at Walmart: Laneige Lip Sleeping Mask
Buy it at Amazon: Laneige Lip Sleeping Mask
Sol de Janeiro is one of the most popular body care brands right now. They have scrumptious smelling perfumes lotions and body oils. It has a tropical and kind of buttery coconut smell. They have a range of products your young adult or teenager will love.
Body Fragrance Mist
Brazilian Bum Bum Cream
They also sell sets like this one at Sephora: Sol de Janeiro Body Care Set
Olaplex is known to be one of the absolute best products to keep your hair healthy or repair damage. Most salons use it! It's amazing for your hair and a little goes a long way. There are several different products within Olaplex so here are the most popular ones
Olaplex no 7. Bonding oil
Olaplex no 5. Bond Maintenance Conditioner
Olaplex no 3. Hair Perfector Repairing Treatment
Olaplex Hair Repair Treatment Kit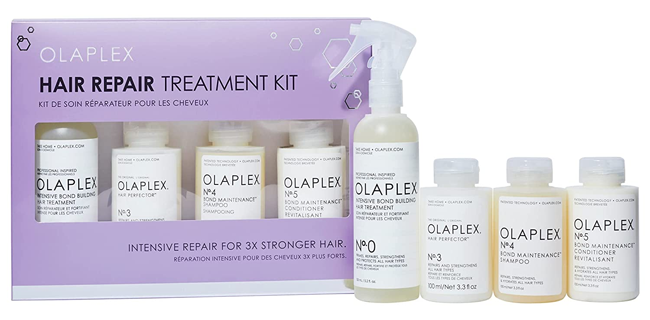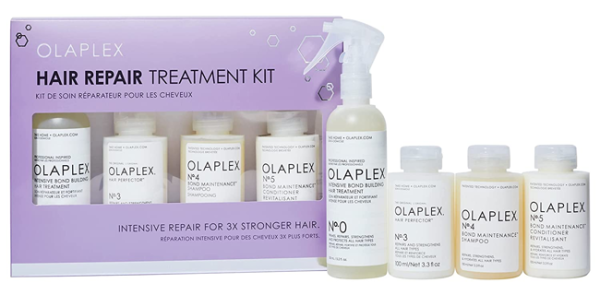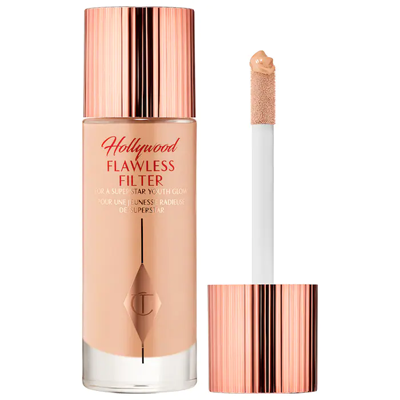 This product has taken TikTok by storm the past couple months. It is "A complexion booster that blurs, smooths, and illuminates for a real-life filter effect."
Get it at Sephora: Hollywood Flawless Filter
Get it at Amazon: Hollywood Flawless Filter
Travel size at Amazon: Hollywood Flawless Filter Travel Size
e.l.f. dupe at Target: Halo Glow Liquid Filter
White teeth have always been desired and it's a good way to encourage hygiene. The Colgate Optic White Teeth Whitening Pen is a good affordable option. For sensitive teeth girls, this coconut whitening strip system is a great one to try.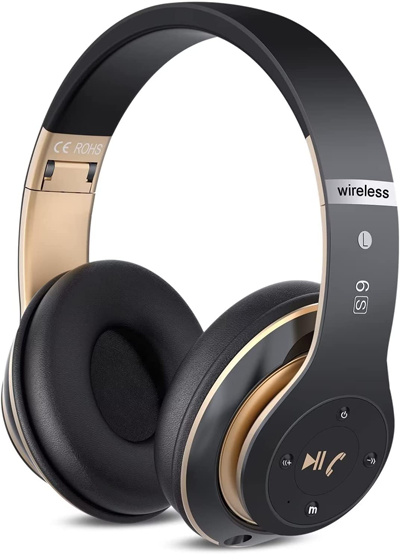 AirPods are awesome but over the head style headphones have taken over lately. The look of them is trendy, especially in the winter over a cute beanie. Beats Solos are the most popular, but there are a lot of great brands that are more affordable and work great.
Here is a good Amazon pair: Wireless Bluetooth Over Ear Headphones
Skincare is always a must. There are always people giving reviews of the best skincare on TikTok. These 2 brands (The Ordinary and Drunk Elephant) are very popular and effective. It's fun for girls to get a gift set so they can try it out.
The Ordinary The Balance Set
Drunk Elephant Evening Skin Kit
Hopefully, some of these gifts will be just what your daughter is hoping for this year!
Don't forget to check out the rest of our gift guides here: Gifts for Everyone on Your List