General Conference Bingo Printable: Speaker Edition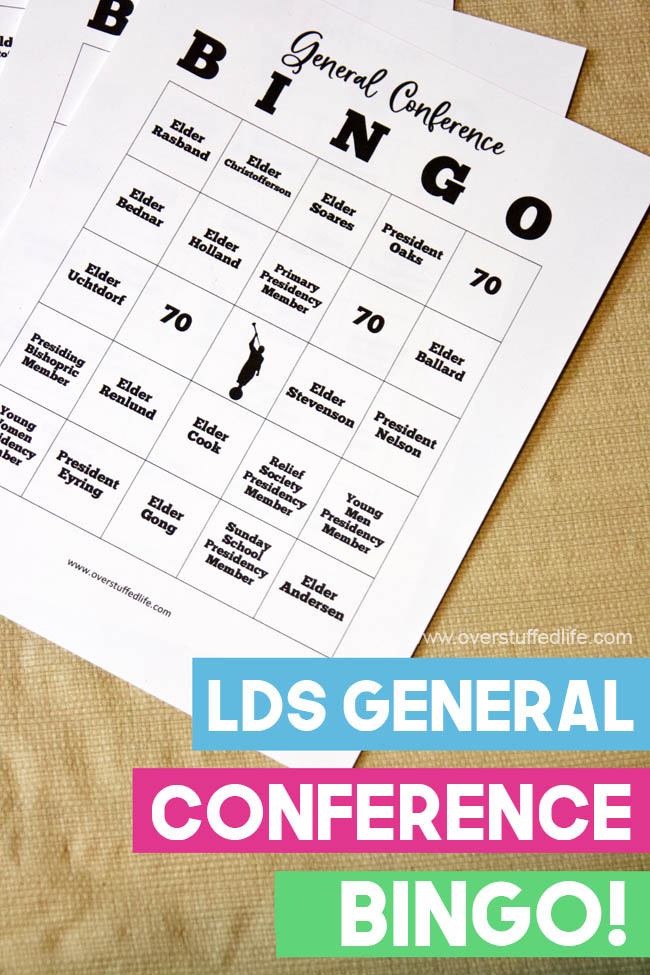 General Conference Bingo is a fun activity to keep kids engaged with the conference speakers.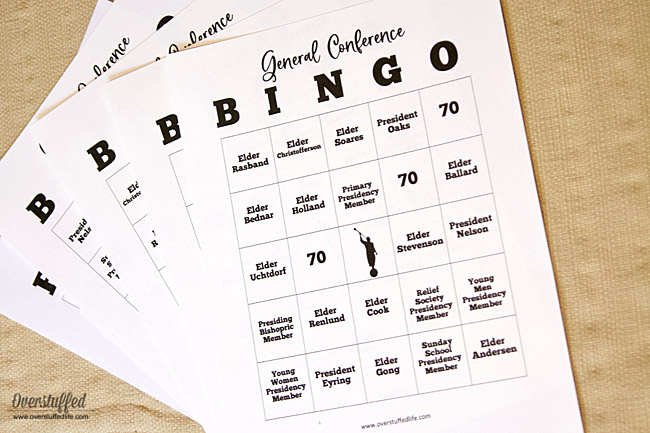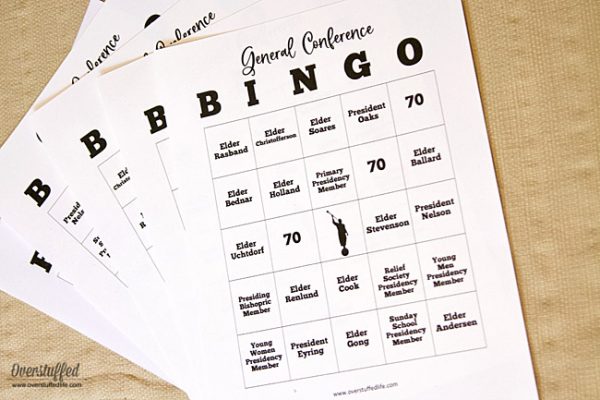 Our regular General Conference tradition is to have a food that is assigned to each apostle. Whenever that apostle speaks, we get to eat his assigned food.
See it here: General Conference Feast (printable)
But tonight I was in the grocery store and I just felt like I didn't want to buy all the snacks. We are trying to eat less crap, and having only fruits and vegetables just didn't seem very fun. I texted my kids and they said they didn't care. Sometimes that's what happens when your kids get to be teens.
So I decided to do something a little different. We will still have a few snacks out to munch on while we watch Conference and instead we will play Bingo.
I still want them to be aware of who is speaking and get excited about it somehow, so I made up a quick Bingo game.
Be sure to scroll to the end of the post in order to download your copy!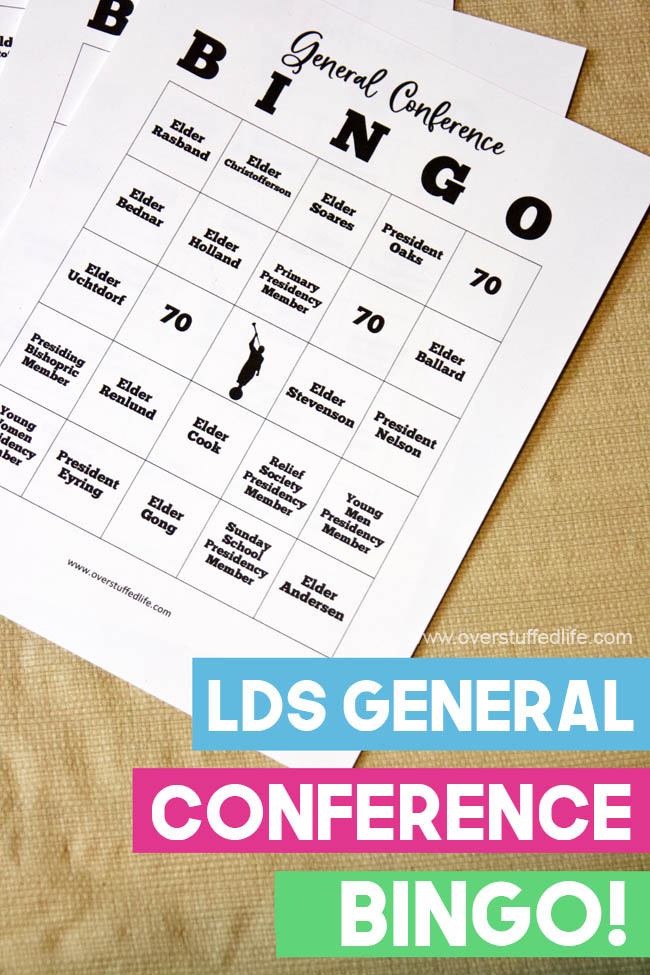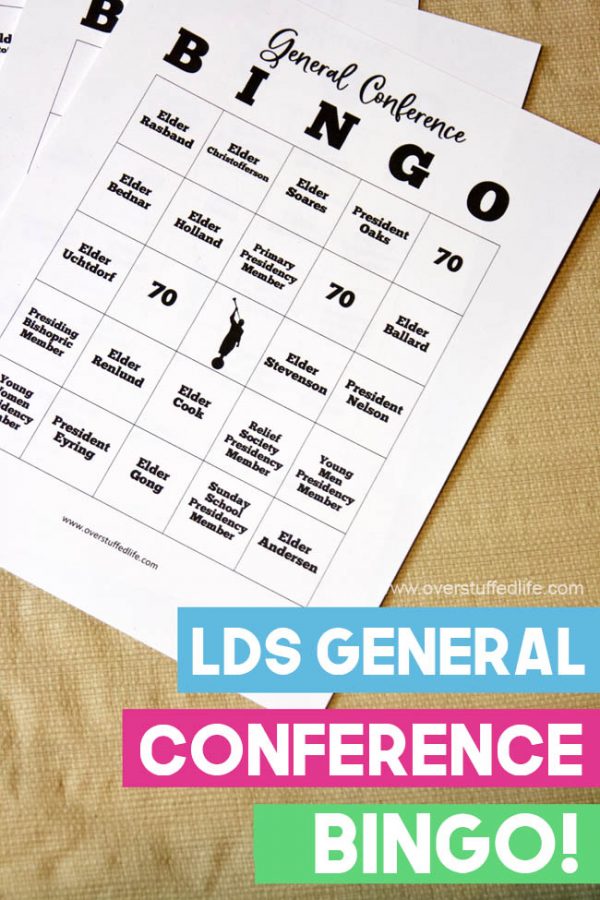 Each card has all of the apostles' and First Presidency members' names on it. There are also spots for members of each general auxiliary presidency, since we never know beforehand who will speak. And then there are three spots for any 70.
I bought a $15 gift card for the winner, so it's a pretty good incentive to pay attention! Plus I bought a handful of little things for any Bingos that happen after the first one—just so everyone will keep paying attention.
I just printed them out onto white cardstock and I figure we will use markers to mark them out. You could use buttons or candies or anything else, though, if you wanted to reuse the cards.
You can download the printable by entering your email address into the form below. I have included 5 different Bingo cards, plus a blank one if you needed to make more. You can just handwrite the names into the card.
Happy Conference!
Other General Conference Printable Activities:
Download the Printable
Enter your email address to get the General Conference Bingo cards!