Fantasy General Conference Printable Bracket
Bring a little friendly competition to your family as you watch LDS General Conference by playing "Fantasy General Conference" and predicting who will speak in each session!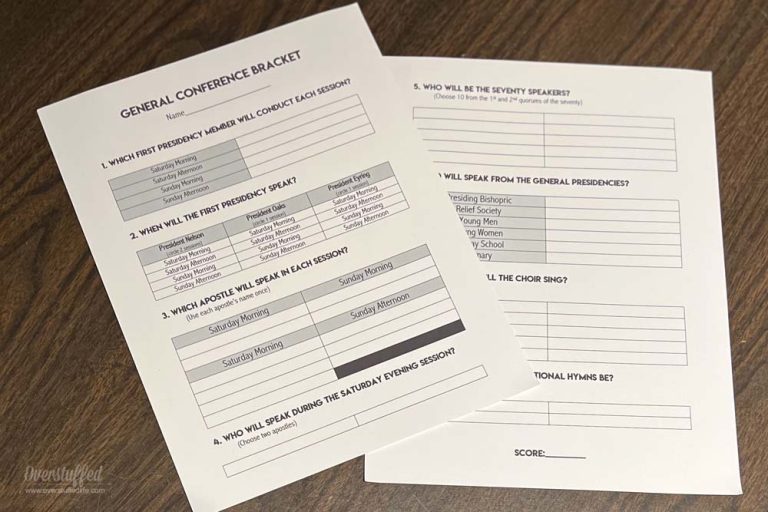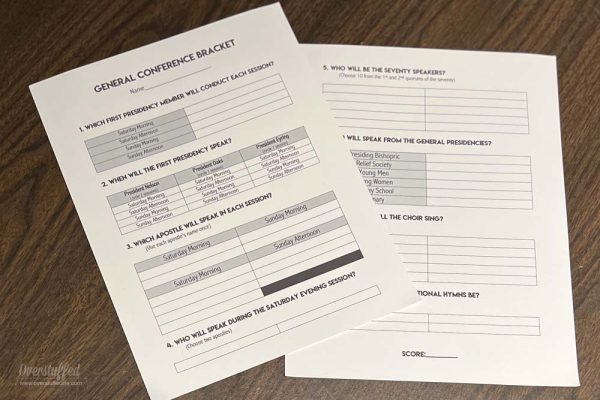 Download this free General Conference Printable and see who makes the best guesses for the upcoming LDS General Conference! (2023) The printable can be downloaded at the end of this post.
If you're looking for ways to keep your teenagers engaged during General Conference, games for seminary or Sunday School, or even a little fun competition amongst your extended family, try Fantasy General Conference.
This is a pretty simple Fantasy General Conference bracket.
Sometime before General Conference weekend, have all the competitors (family members, seminary class, young women, young men, etc.) fill out their guesses on the bracket.
After Conference is finished, everyone can fill out their points and see who won. We do prizes for the first, second, and third-place winners, because that makes it much more fun!
In order to play, everyone will need to have access to the current list of general authorities and general presidency members which can be found here: General Church Leadership.
Categories included in the Fantasy General Conference bracket:
Which First Presidency member will conduct each session?
When will each First Presidency member speak?
When will each apostle speak?
Who will speak during the Saturday Evening session?
Who will be the Seventy speakers?
Who will speak from each general presidency?
What hymns will the choir sing?
What will the congregational hymns be?
Enter your email address into the form at the bottom of the this post and the Fantasy General Conference Bracket printable will be sent directly to your email.
Enjoy!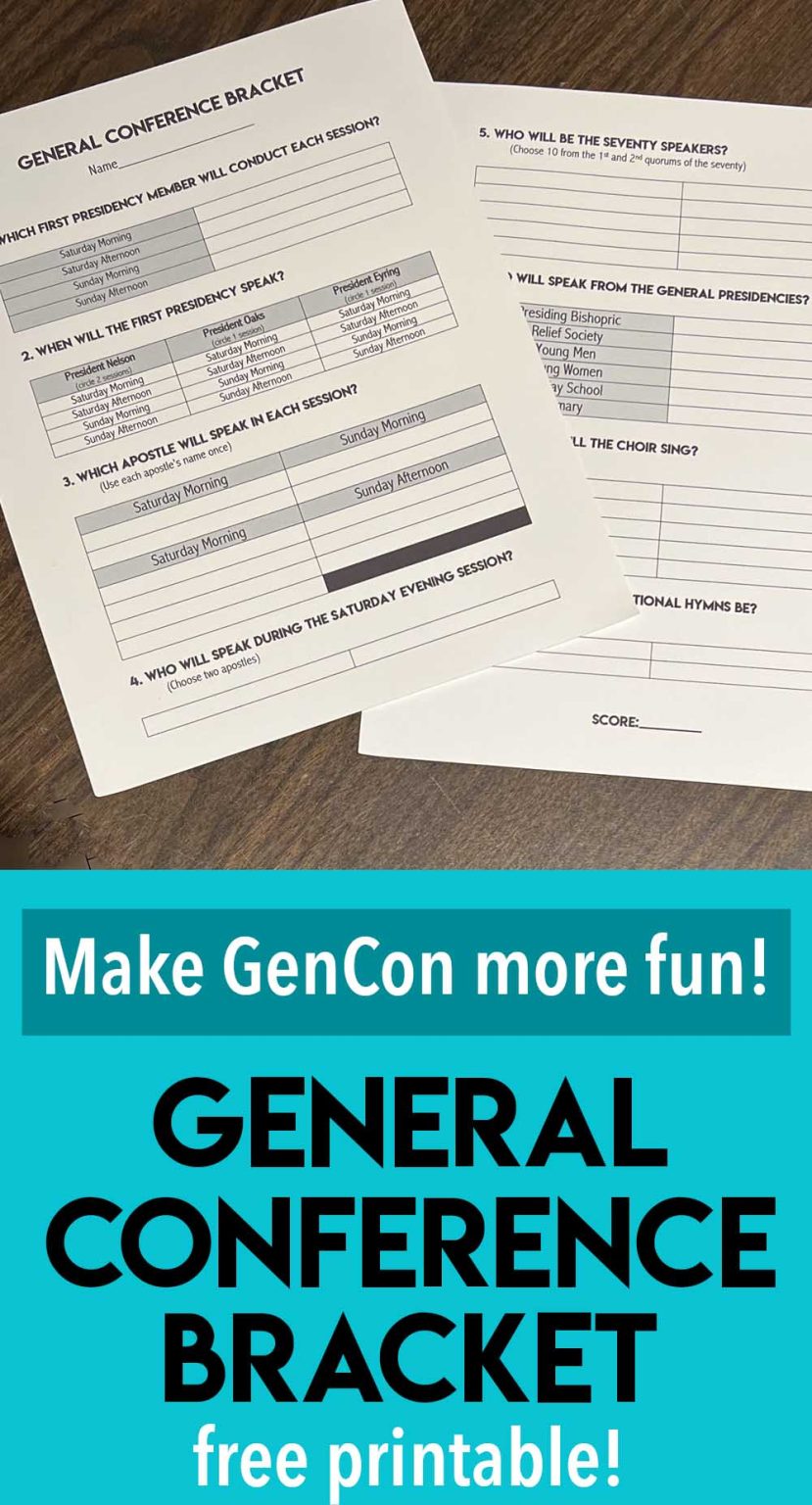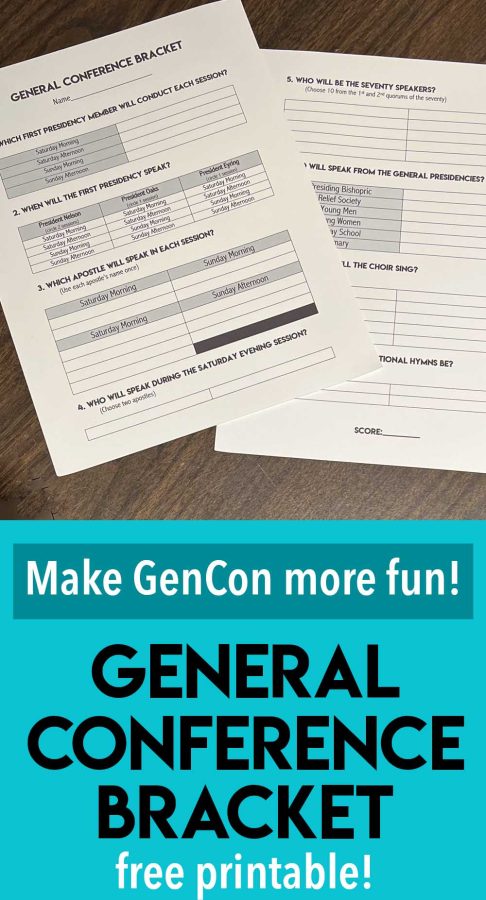 More General Conference Printables:
Download the Printable
Enter your email address to get the General Conference Bracket printable delivered straight to your email inbox.