General Conference Cinnamon rolls
Every General Conference my mom makes cinnamon rolls. I finally started honoring the family tradition and doing it myself this past October conference.
I won't be making them today because I still have to go down to Tuacahn and teach, but I'll do it tomorrow morning and I can hardly wait! (Even if I can't eat any, I love the smell….)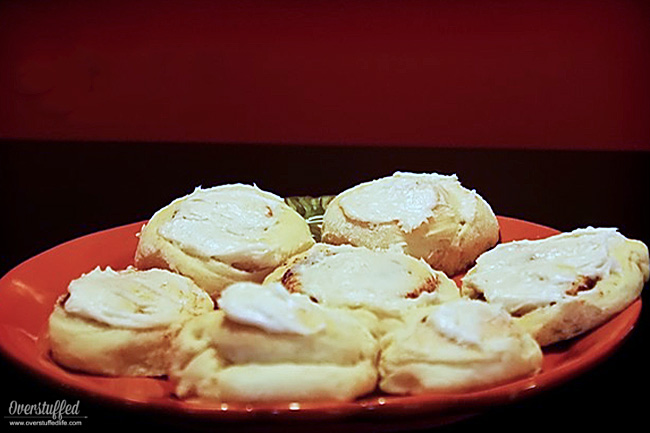 Here is the recipe (from my chicken scratch after getting it from my mom over the phone…hope you can follow it okay if you want to make these):
Bowl 1:
2 Cups butter, melted
3/4 Cup sugar
3 tsp salt
1 Cup hot water
*************
Bowl 2:
3 Tbsp yeast
1 Cup lukewarm water
*************
Sprinkle yeast over water and let sit until it bubbles up over the side.
Bowl 1:
Add 2/3 Cups of yeast in Bowl 2 to the mixture.
Bowl 3:
Beat 5 eggs
Add 1 Cup cold water
Bowl 1:
Add 2 Cups flour
Add egg mixture from Bowl 3
***************
Add more flour 1/2 Cup at a time until you have sticky dough
Bowl 4:
Lightly grease bowl and add dough.
Cover and let rise until it doubles.
Punch down and rise again until double.
Flour counter and divide dough in half and roll out.
Pour melted butter over the rolled out dough, then add cinnamon and sugar mixture to your liking.
Roll up, and use thread or unflavored dental floss to cut into rolls.
Line up on cookie sheet and let rise.
Bake at 350 for 15 minutes, frost with cream cheese frosting.
Lessons I Learned from General Conference Cinnamon Rolls