Cowardly Lion Toddler Halloween Costume
Yesterday I finished Miss Cowardly's costume. One down, two to go. Once my recital was over, I started the sewing, and to be honest, I've been less than consistent. But it's done! And isn't it cute?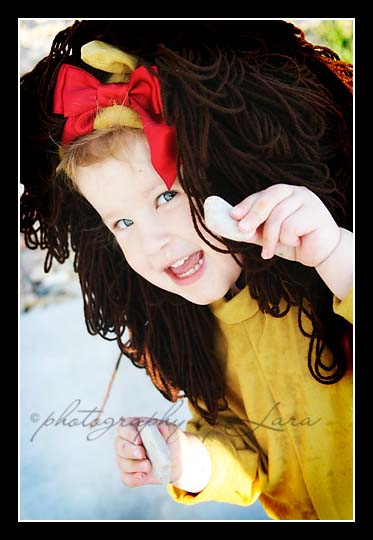 Actually, turns out she takes after her father and has a kind of big head. Knowing this, I made the largest view of the hood, even though her bodysuit is the medium size. Thank goodness for the mane, because the hood is still way too small for her. I had to extend the closure in the front, and so I still need to put some extra yarn there so the mane goes all the way around. So I guess I'm not done. But I am for now, and need to start sewing up Dorothy's dress. I'll fix the darn mane later (it was super annoying to sew).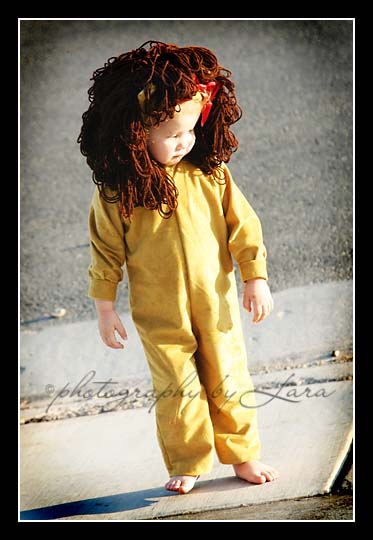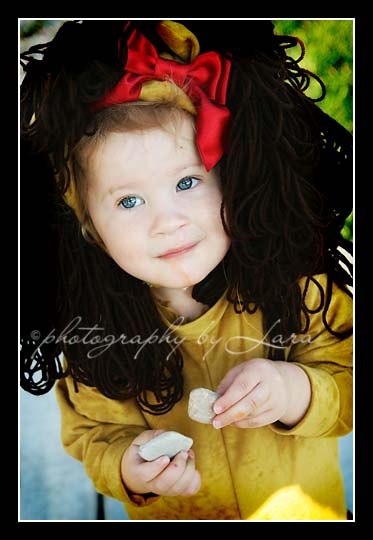 Here she is checking out a dead cricket on the driveway. As long as it's definitely dead, she doesn't scream too much. I needed to show you this picture so you could see her cuteriffic tail. It's her favorite part.