Easy DIY VSCO Girl Hydroflask Costume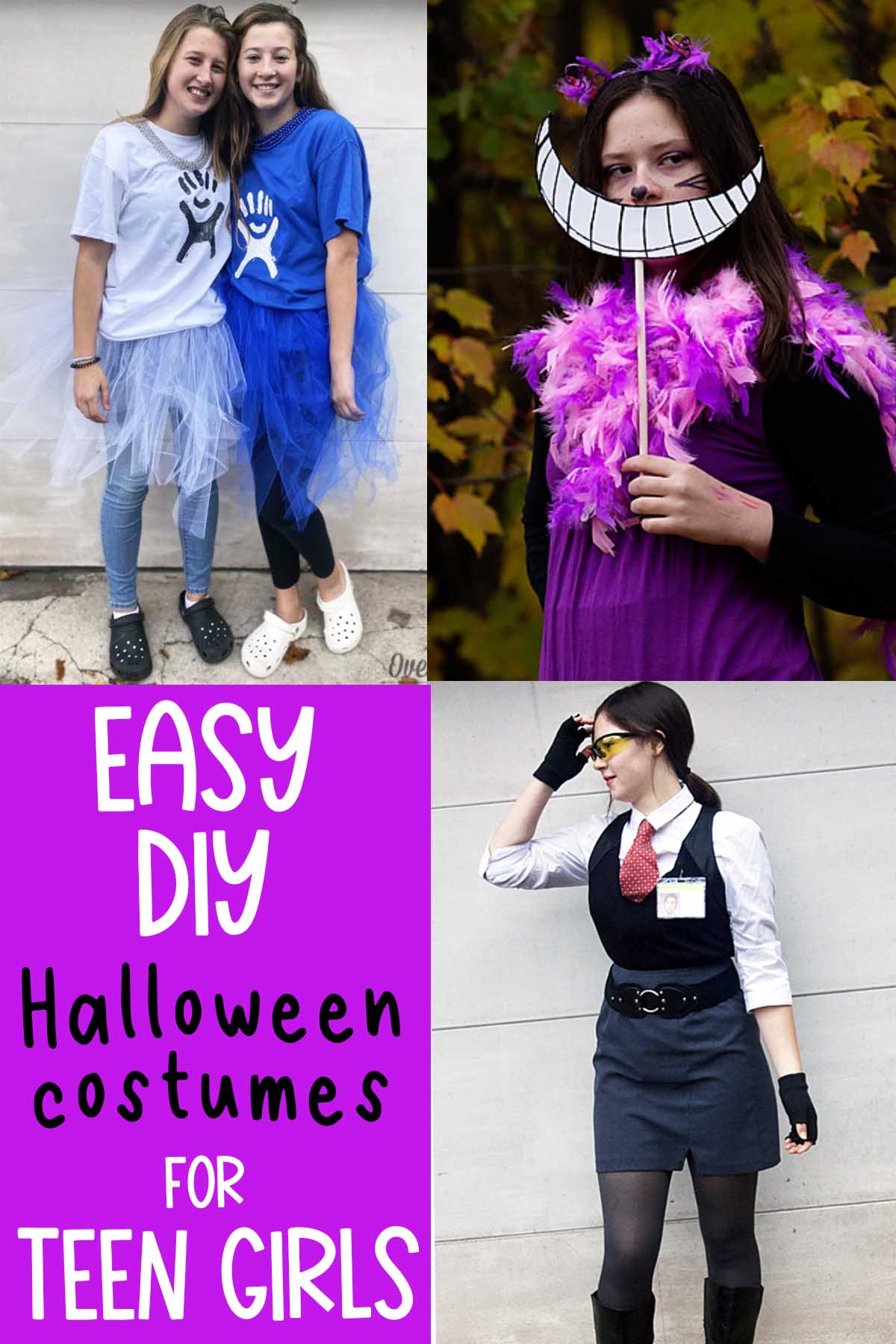 Is your teen daughter into the whole VSCO Girl thing? Help her make a fun and super easy Hydroflask Halloween costume as a funny twist on VSCO girls!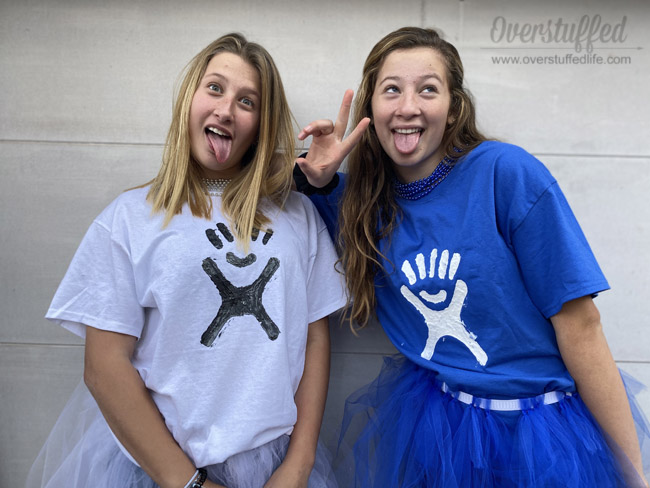 The VSCO girl phenomenon this year has taken over my house. If you also have teen or tween girls, you are probably experiencing the same thing! Crocs, oversized t-shirts, shell necklaces, Birkenstocks, sksksksk, and….sticker covered Hydroflasks.
Well, my daughter wanted to be something VSCO girl related for Halloween this year, but she didn't want to just be a plain old VSCO girl—that's way too obvious! Besides, I'm sure there will be plenty of VSCO girls out trick-or-treating this year.
So she and one of her besties put their heads together and decided to be actual Hydroflasks.
Yes, my daughter is going to be a water bottle for Halloween.
Before I talk about the actual costume they came up with, I must put a little plug in for Hydroflasks (affiliate link). My daughter saved up and bought herself one, and it has to be the best water bottle ever. She will fill it with ice water in the morning and the ice has not even melted after all day of school, basketball practice, and dance—and she usually refills the water at least once! (She got this 40 oz Hydroflask.) I can see why VSCO girls love them—they are pretty and they are actually amazing water bottles.
So back to the Hydroflask costumes. I picked up my daughter and her friend from school last week and we ran to the store to figure out supplies. A few days later, they came over again and put their costumes together—they were fast and easy and they turned out super cute!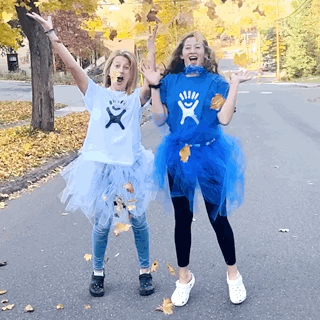 How to make a Hydroflask costume
Supplies needed:
(affiliate links)
Directions:
Print out the Hydroflask logo—you can download one by filling out the form at the end of this post.
Cut out each piece of the logo and place it on the T-shirt.
Trace around the pieces with the fabric paint, removing each piece as you go.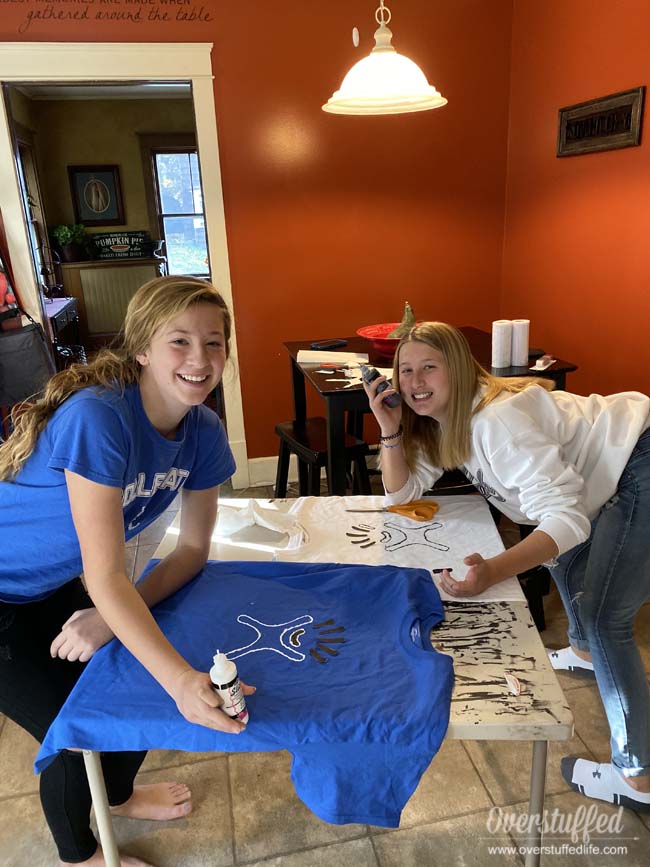 Once all pieces of the logo are traced, fill them in with the fabric paint.
Leave them overnight to dry.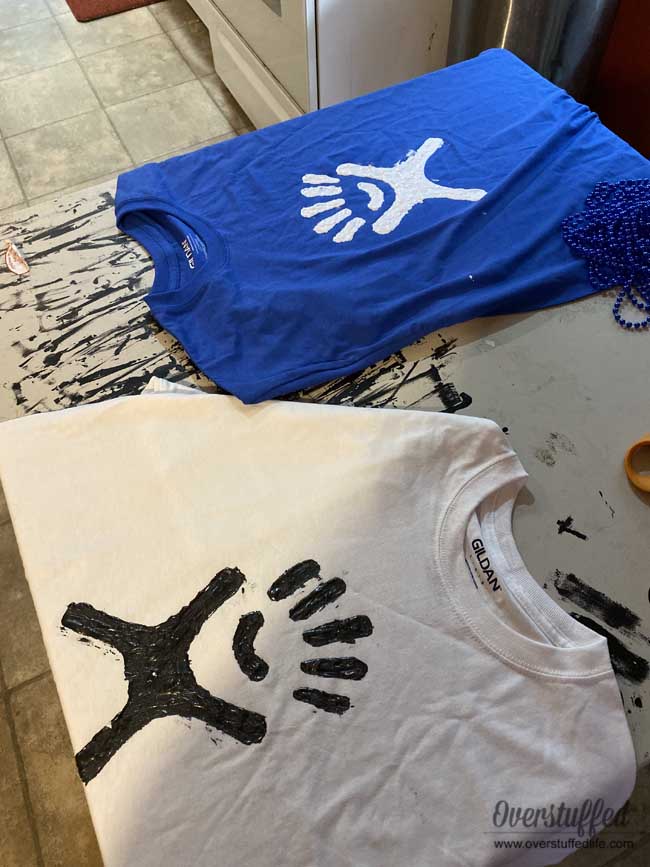 Measure elastic to fit around waist, sew together.
Cut tulle into similar-sized strips.
Tie tulle onto elastic.
Wear with leggings and Crocs if you have them.
Add the Mardi Gras beads for a metallic lid touch.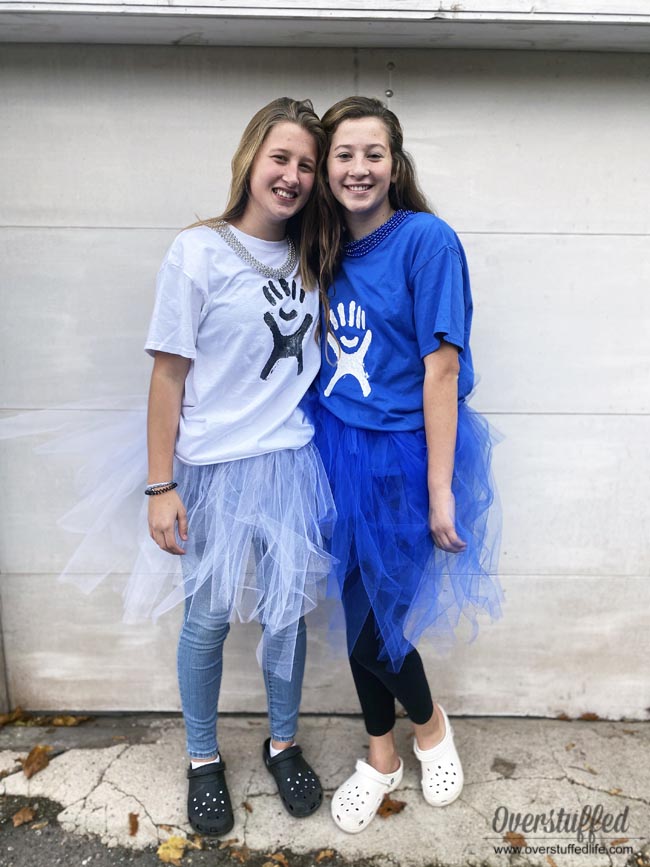 The girls did all of this by themselves in a couple hours one afternoon. The only thing I had to lift a finger for was to take them shopping and print out the Hydroflask logos. They had a blast doing it and ended up with super adorable and unique Halloween costumes!
Don't forget to download your hydroflask logo at the very end of this post!
Enjoy!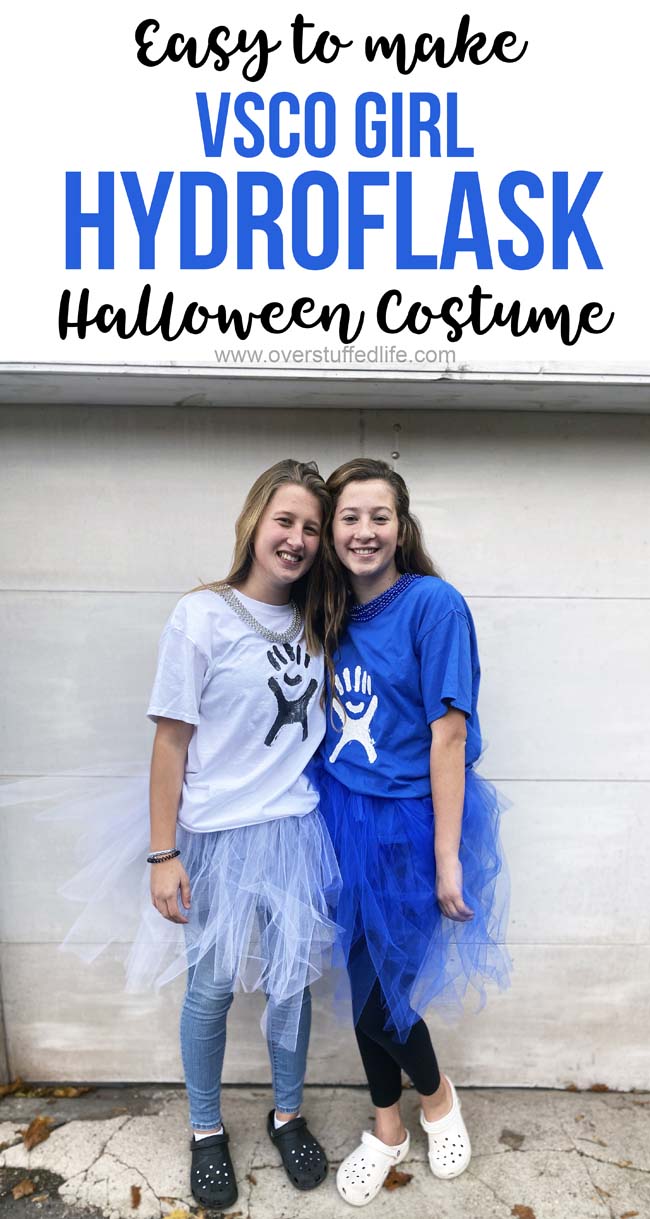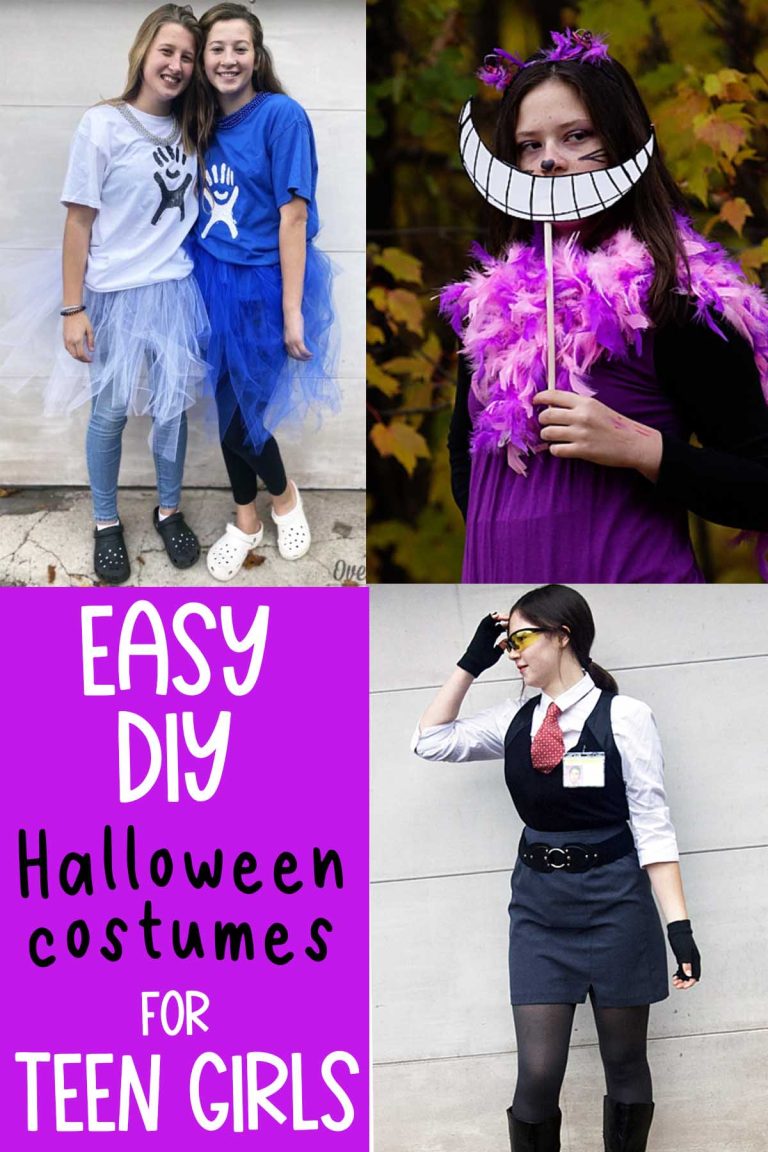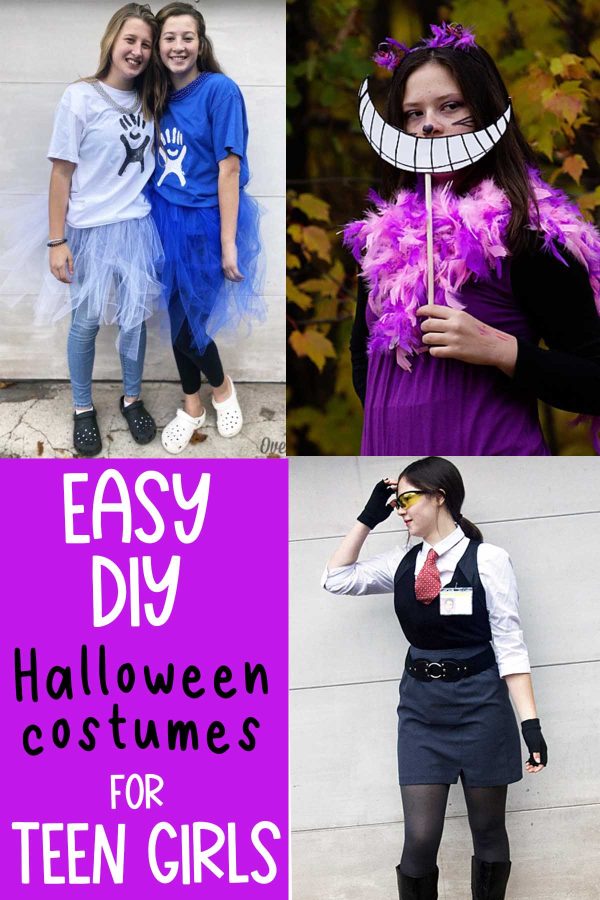 Easy DIY Halloween costumes for teen girls
This post may contain affiliate links, for more information, please see my disclosure.
Download the Printable
Enter your email address to get the Hydroflask Logo Printable delivered straight to your email inbox and start making your Halloween costume ASAP!