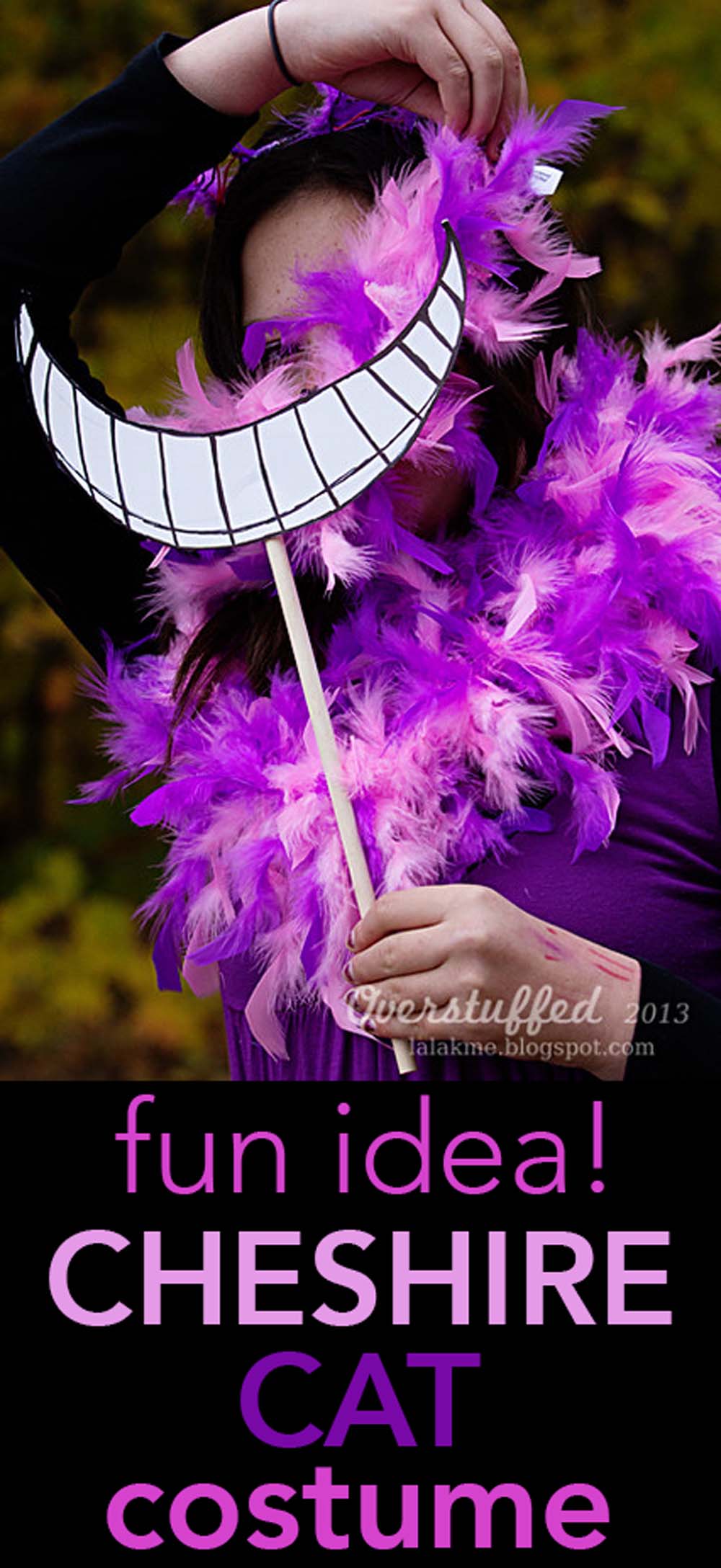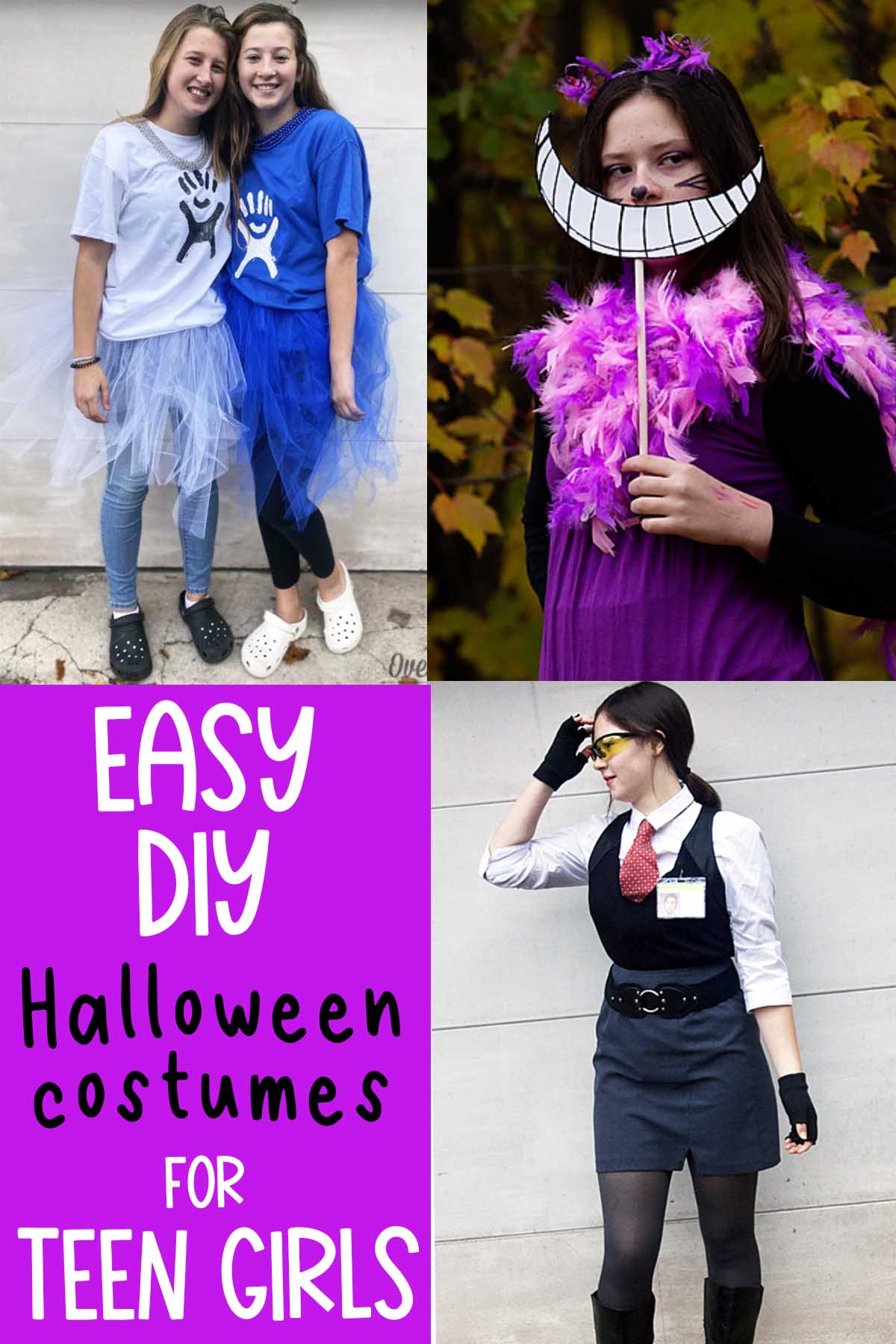 This Cheshire Cat costume idea is so easy to put together that anyone can do it—no sewing required!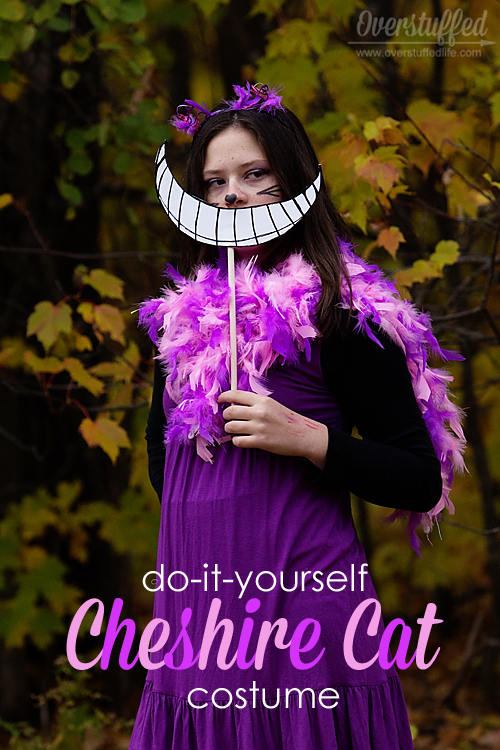 A few years ago, my girls did an Alice in Wonderland costume theme for Halloween. My oldest daughter came up with the ideas for this super-easy Cheshire Cat costume all on her own. Not only is it easy, it worked out to be pretty cheap, too.
Easy DIY Alice in Wonderland Cheshire Cat Costume
Materials needed to make Cheshire Cat costume:
How to make Cheshire Cat costume:
The first order of business is to find something purple to wear. My daughter had absolutely no purple in her wardrobe, so we headed to Goodwill to find something.
There were plenty of purple outfits there, but she didn't love any of them. Then I found this cute little dress hanging in a corner. The only reason she consented to purchase it was because it had come from Forever 21, which is one of her favorite clothing stores. Teenagers!
If you can't find any purple dresses that will work, I really like this purple dress.
She wore it over black leggings and a long-sleeved black shirt, because where we live Halloween is usually cold.
How to make the Cheshire Cat's tail:
My daughter was not about to wear an actual tail, so she wanted something that would give the impression of a tail. We looked around in Goodwill with no luck and then headed over to Walmart.
In the craft aisle, we found a bunch of feather boas and one of them was perfect for the Cheshire Cat!
You can also order a pink and purple feather boa on Amazon.
She wore it around her neck, but it indeed gave the impression of a tail and the overall pink and purple stripes of the Cheshire Cat.
How to make the Cheshire Cat's ears:
For the ears, we purchased a headband, some craft wire, and some embroidery floss. This was, again, all my daughter's idea.
She formed cat ear shapes on the headband with the wire, and then tied embroidery floss around it. She also hot glued some of the feathers from the boa onto the headband to complete the look.
I think these Cheshire Cat ears are perfectly understated for a teenager's Halloween costume, and totally cute.
How to make the Cheshire Cat's smile:
For the smile, she looked up a picture of the Cheshire Cat online, copied his smile onto poster board paper, cut it out, and hot glued it to a wooden dowel.
This was hands down my favorite part of her costume. We had looked at some Cheshire Cat make-up ideas, but she came up with this alternative and I love how it turned out. Everyone commented on what a great idea it was every time she went out in her Halloween costume that year.
And with this type of mouth she could actually "disappear" just like the Cheshire Cat and leave only her smile behind.
You might also like: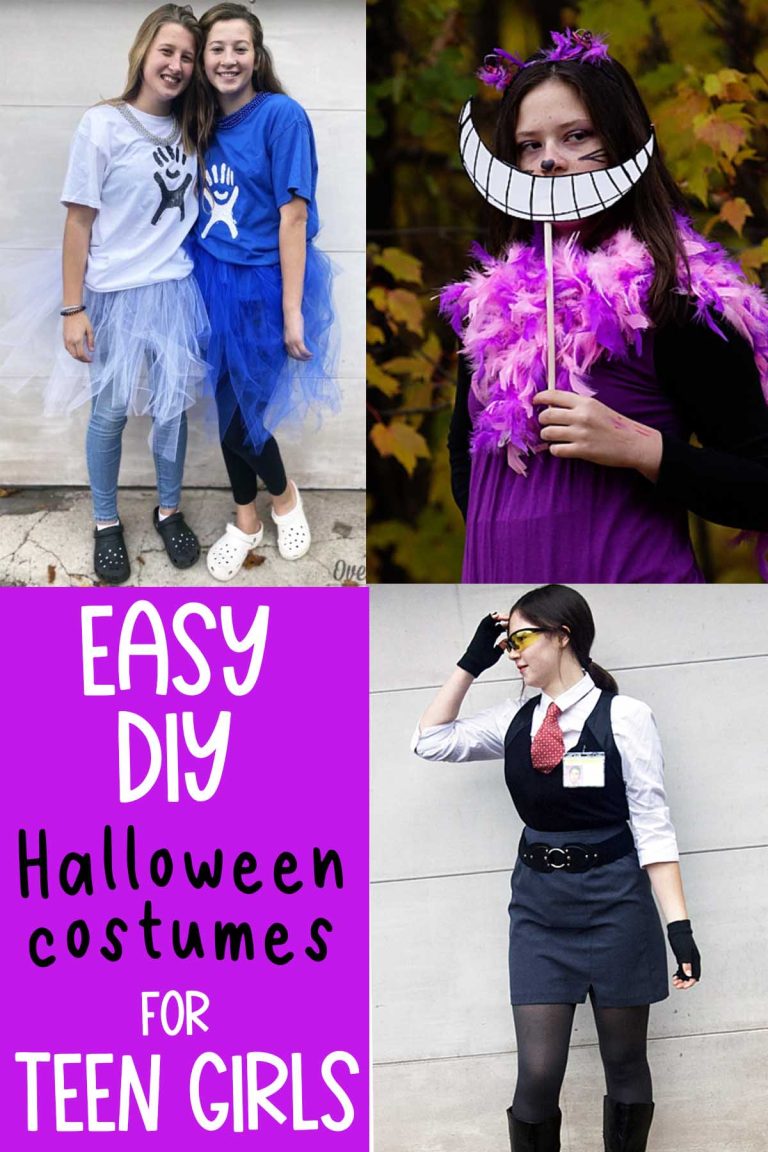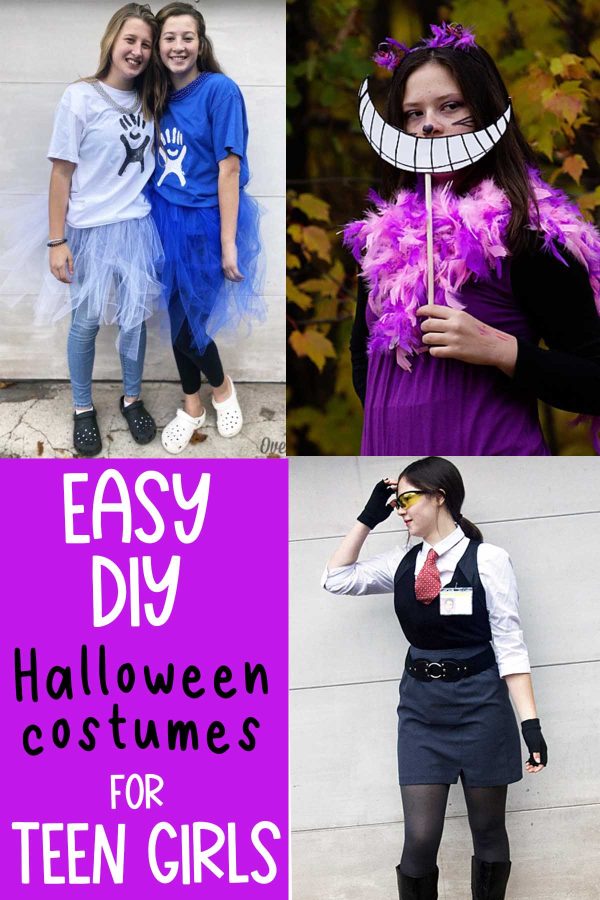 Easy DIY Halloween costumes for teen girls
This post may contain affiliate links, for more information, please see my disclosure.