January 2017 Visiting Teaching Printable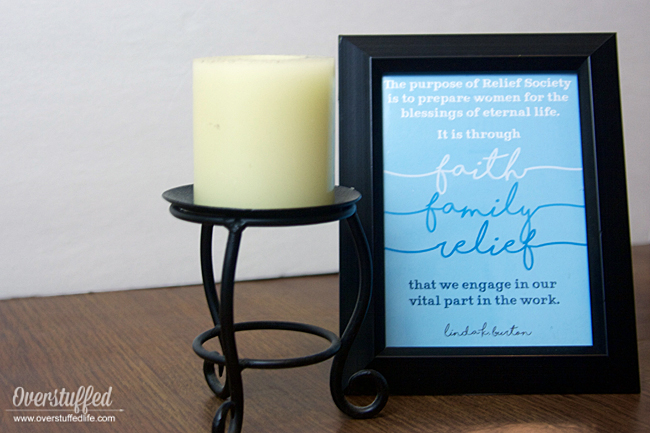 The January 2017 visiting teaching message is all about the purpose of the Relief Society.
During the summer of 1995, I served a mini music mission to Nauvoo where I was able to visit Sarah Kimball's home many times. There the first members of what was to become the Relief Society gathered to form a women's group intended to help and serve others. My fellow musical sisters and I even got to re-enact the formation of the Relief Society in a musical we performed every single night! I learned an awful lot about the importance and purpose of the Relief Society that summer, that's for sure.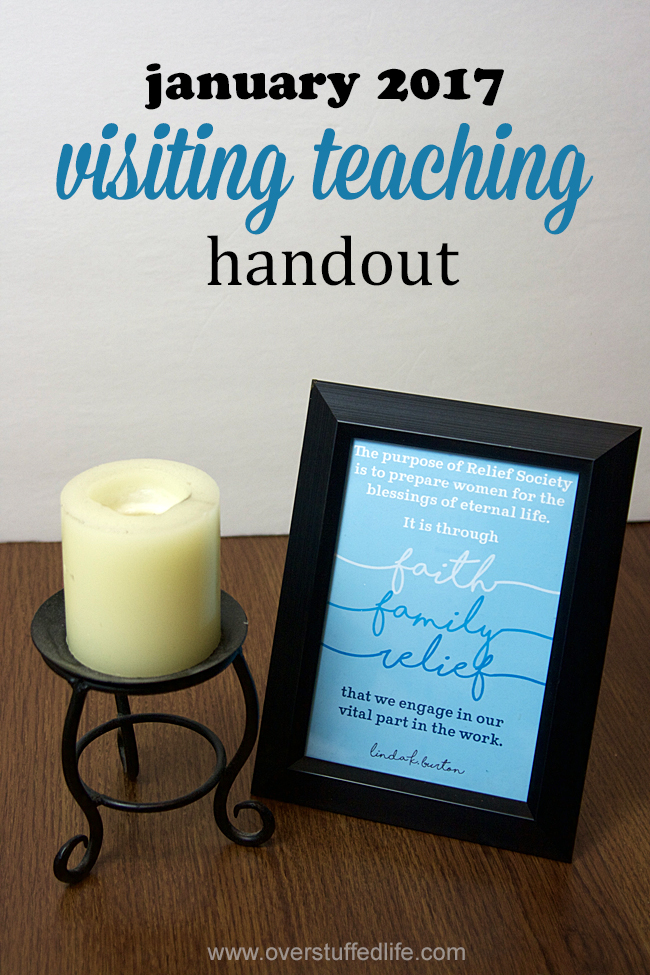 I have always loved the way Joseph Smith immediately saw the crucial role a women's society would play in the church. I love that he not only gave his blessing to the Relief Society, but also organized them under the pattern of the priesthood.
For my handout this month, I chose Sister Linda K. Burton's quote:
"The purpose of Relief Society is to prepare women for the blessings of eternal life. It is through faith, family, and relief that we engage in our vital part in the work."
I usually purchase an inexpensive 5×7 photo frame for each of the sisters I visit teach. I then print the handout onto photo paper (I print at home, but you can also send to print at a photo center) each month so the sisters can change their frame and display that month's message in their homes.
To download:
Please enter your email into the form at the end of this post and the printable will be send directly to your email inbox.
I am thankful for the Relief Society in my life. I have been both the giver and the recipient of much service and relief. I have made lifelong friendships as I have served and loved my fellow sisters.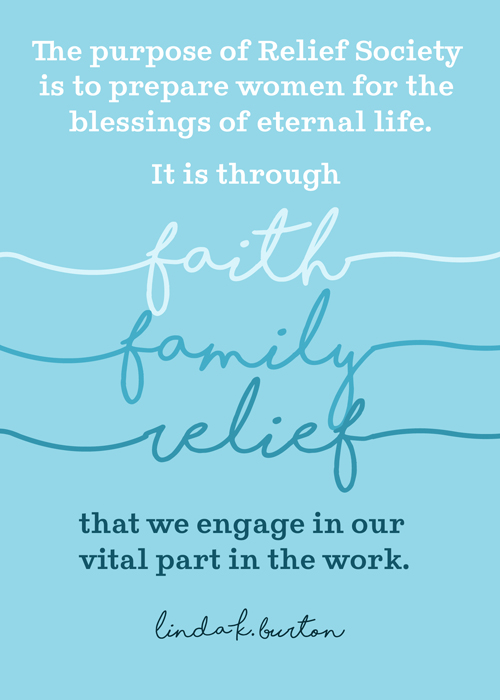 I love what Lucy Mack Smith said at one of the very first Relief Society meetings—it embodies the purpose of the Relief Society perfectly:
"We must cherish one another, watch over one another, comfort one another, and gain instruction that we may all sit down in heaven together."
I'm excited to focus on the Relief Society this year during Visiting Teaching!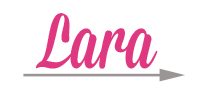 This post may contain affiliate links, for more information, please see my disclosure.
Download the Printable
Enter your email address to get the January 2017 Visiting Teaching Printable delivered straight to your email inbox.