June 2017 Visiting Teaching Handout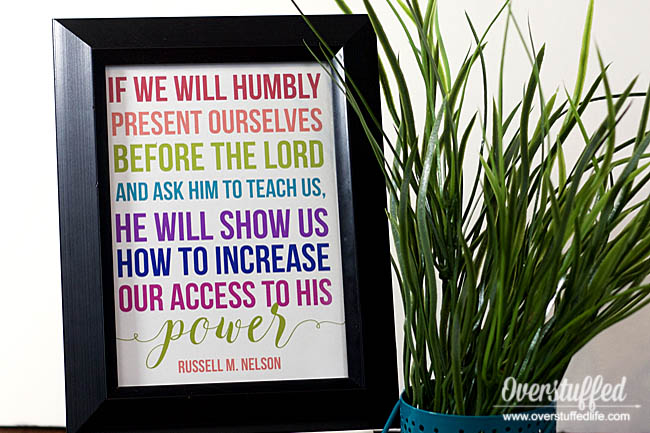 The visiting teaching message for June 2017 is titled Priesthood Power through Keeping Covenants. I read through the message and thought it was apropos for June, since that is when we celebrate Father's Day.
The lesson emphasizes that our homes can be blessed by the strength of priesthood power, regardless of our circumstances. It then goes on to remind us that personal righteousness is the key to accessing the power of the priesthood.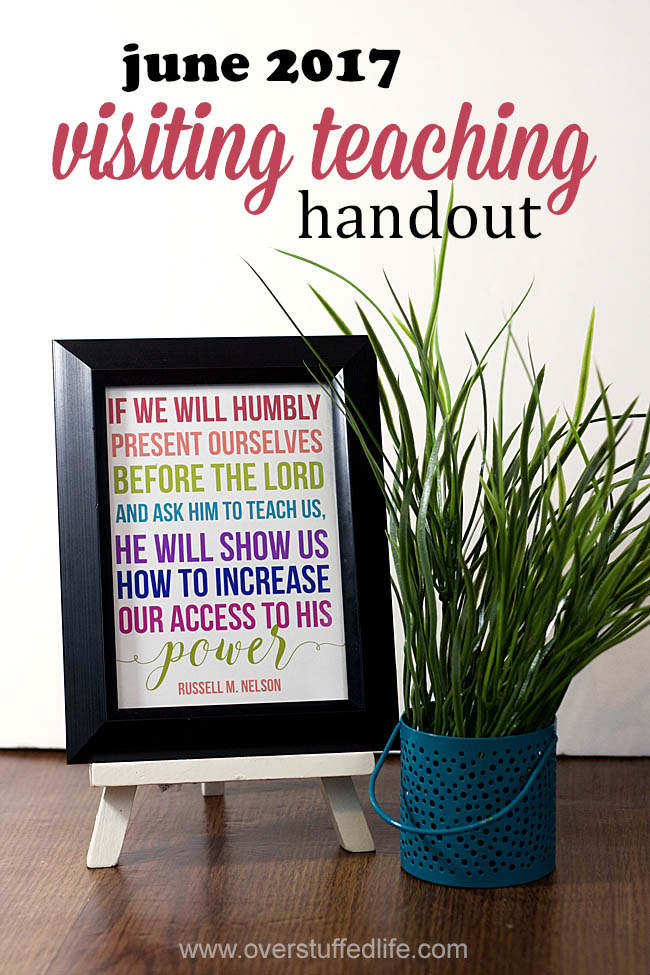 Linda K. Burton emphasizes the need for personal righteousness in this quote:
"Since priesthood power is something we all desire to have in our families and homes, what do we need to do to invite that power into our lives? Personal righteousness is imperative to having priesthood power."
The quote I loved the most, though, was the last one by Elder Russell M. Nelson:
"If we humbly present ourselves before the Lord and ask Him to teach us, He will show us how to increase our access to His power."
Pretty powerful!
The download form is at the bottom of the post—Enjoy!
I recommend sending the file to a photo center such as Walmart or Costco if you don't have a good photo printer at home. I print mine on this Canon printer which does an excellent job. I print it straight onto 5×7 photo paper so it is ready to go into a frame for my sisters.
For more visiting teaching ideas, join us on Facebook!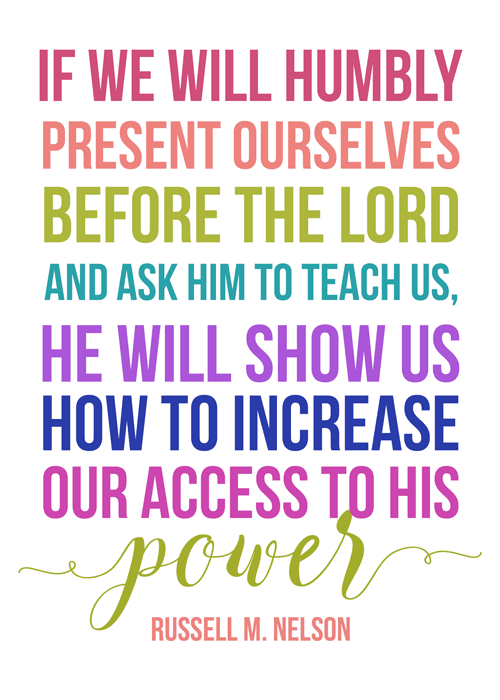 To download:
Enter your email address into the form at the end of this post and it will be sent directly to your email.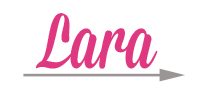 This post may contain affiliate links, for more information, please see my disclosure.
Download the Printable
Enter your email address to get the June 2017 Visiting Teaching Printable delivered straight to your email inbox.