Parmesan Meatballs and Rice with Mushroom Sauce
Get dinner on the table quickly with this easy meatballs and rice recipe
Two questions govern the making of dinner in the Overstuffed household. 1) Is it gluten-free? and 2) Can it be made quickly? Minute® Rice has both of those things covered for us, which is why I agreed to do a sponsored post for them. It's a great pantry staple and perfect for the crazy nights where dinner has to magically appear on the table in 20 minutes.
Right now is quite possibly the busiest time of year for the kids. In just the past week we've been to a band concert, a choir concert, an awards night, and a fine arts night. That doesn't even count all of the normal extra-curricular activities and homework! I don't know how it is at your house, but sometimes dinner is an afterthought over here!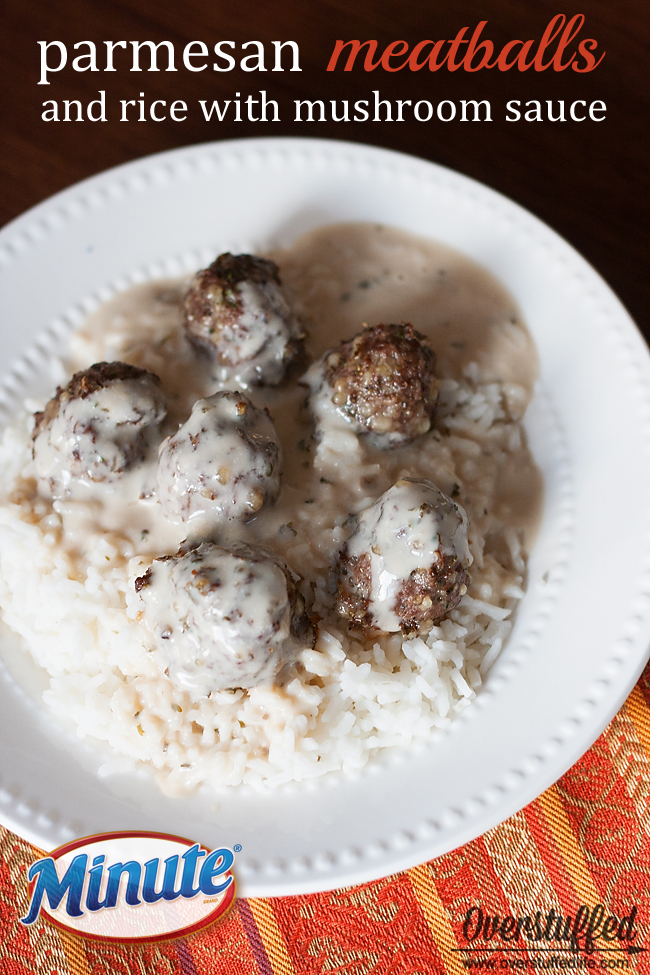 Luckily, we have a few great recipes that help us get a gluten-free dinner on the table quickly. Today I'm going to share with you one of our favorites: Parmesan meatballs and rice with mushroom sauce. The whole family loves it, and it's incredibly quick to make. (Be sure to also scroll all the way down to the end of this post to enter a giveaway for a KitchenAid!)
What you'll need (I am noting which ingredients you must be careful to purchase gluten-free, if this is not an issue for you, just use your favorite brands):
1 lb ground beef or ground turkey
1/2 Cup fresh grated Parmesan cheese (sometimes we just buy it pre-grated because it saves more time)
1 Tablespoon gluten-free Worchestershire sauce
1 egg
2-3 Tablespoons dried oregano
2-3 Tablespoons dried parsley
1-2 teaspoons salt
1-2 teaspoons black pepper
1 can gluten-free cream of mushroom soup (most cream soups are not gluten-free, but there are several brands that are—just be sure to read the label)
Minute® Rice (naturally gluten-free!)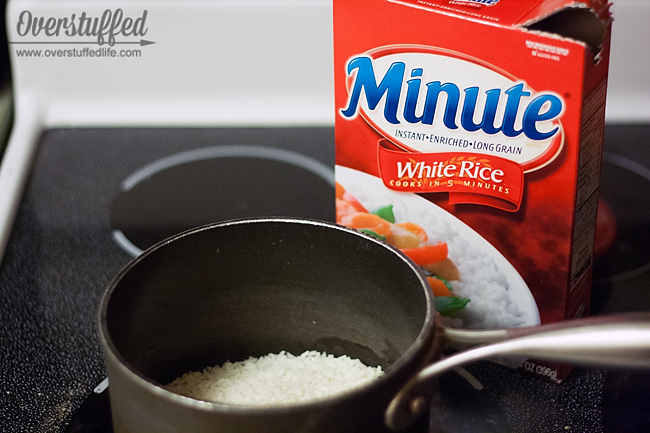 Directions:
1. Combine all ingredients and mix by hand until well combined.
2. Form into meatballs and place on greased cookie sheet.
3. Bake at 350 for 20 minutes.
4. Make Minute® Rice per directions.
5. Cook mushroom soup per directions.
6. Place meatballs on top of rice with mushroom soup.
7. Serve with fresh broccoli or roasted Brussels sprouts.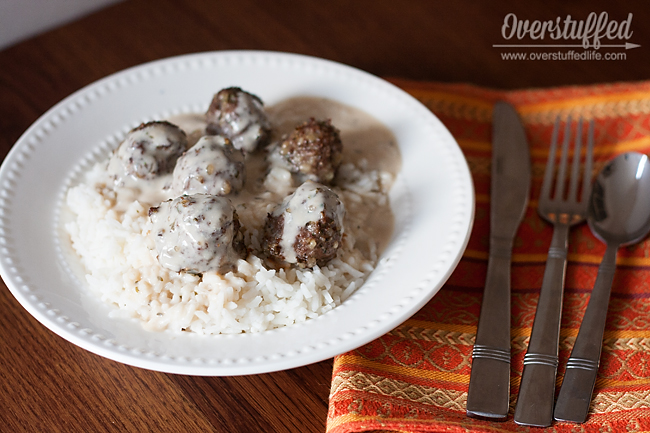 Everyone loves this meal at our house. Usually it's all gobbled up at the dinner table, but when there are actually leftovers, they make an excellent lunch the next day!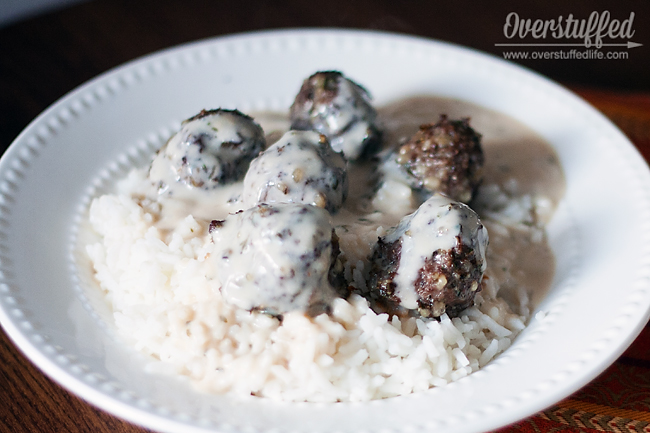 This is a sponsored post written by me on behalf of Minute® Rice.
This post may contain affiliate links, for more information, please see my disclosure.