Back-to-School Feast and Family Theme: I Will Go and Do/I Can Do Hard Things
A back-to-school feast and family theme is a great way to kick off the school year for your kids. This tradition is something they look forward to every year and helps them to be excited to go back to school.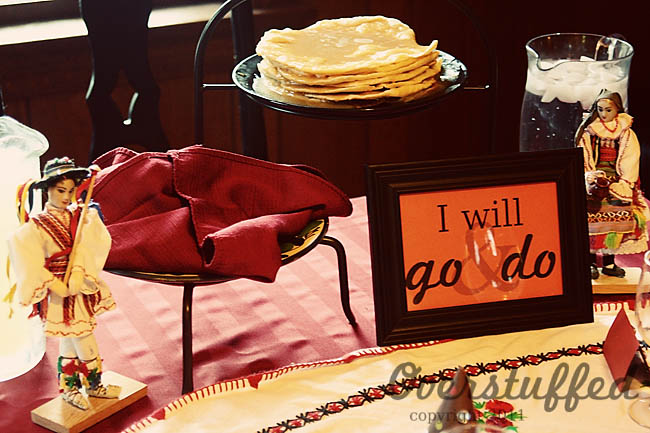 Tonight we had our annual Back to School Feast and introduced this year's family theme.
This year our theme is focused on doing hard things. It's for me as much as it is any of the children, but I thought of it after my oldest daughter had a little meltdown last month about going to middle school.
I thought about how many times we are all asked to do—and expected to do—difficult things. And then I thought about the scripture in 1 Nephi 3:7 which says:
"And it came to pass that I, Nephi, said unto my father: I will go and do the things which the Lord hath commanded, for I know that the Lord giveth no commandments unto the children of men, save he shall prepare a way for them that they may accomplish the thing which he commandeth them."
So the theme for our family this year became "I Will Go and Do."
Besides the scripture in 3 Nephi, we are also using one from the New Testament found in Phillipians 4:13:
"For I can do all things through Christ, which strengtheneth me."
We are hoping to really help the girls understand that when they have to do the hard things in life—be it math or making new friends or getting up early—that they never have to do it without help. The Lord is always there to strengthen and prepare a way for each of us to accomplish our difficult tasks.
So why did we do a Romanian feast? One day a couple weeks ago as I was cleaning the kitchen, I put away a cookbook that my husband had found at the Goodwill called The Art of Romanian Cooking.
Both he and I served LDS missions in Romania, so of course the country and its food are close to our hearts. But as I put away that cookbook I had a flash of inspiration: Missions are hard stuff.
Wouldn't it be fun to center our feast around something hard that we had both done?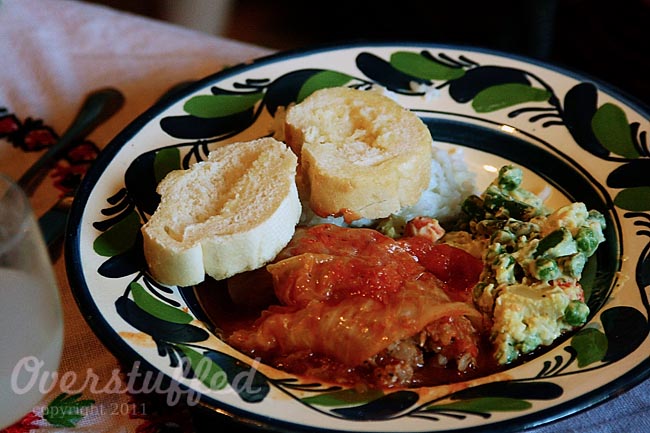 So we planned our menu of sarmale (stuffed cabbage rolls), salată de boeuf (yes, that is the French word for beef, no there is no beef in the salad, it's more like a potato salad, and no, I have no idea why!), pâine (bread), and a prăjitură (cake, not anything like American cake) for dessert.
We also used Romanian dishes and other knick-knacks we had brought home with us from our missions to set the table.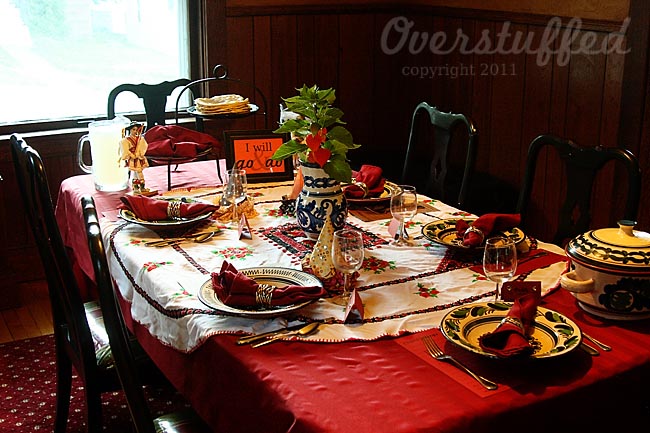 It was a hit!
We already make sarmale often enough that the girls love it. But they loved everything else, too—except for dessert. I think I was the only one who liked that.
Oh well, you can't win them all!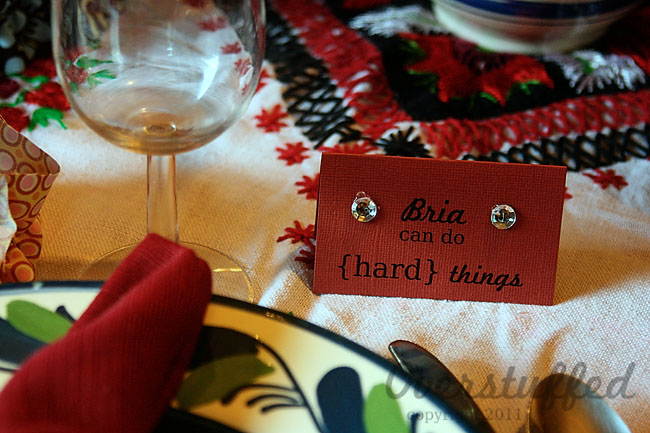 Each of us had a place card to remind us that we can personally do hard things.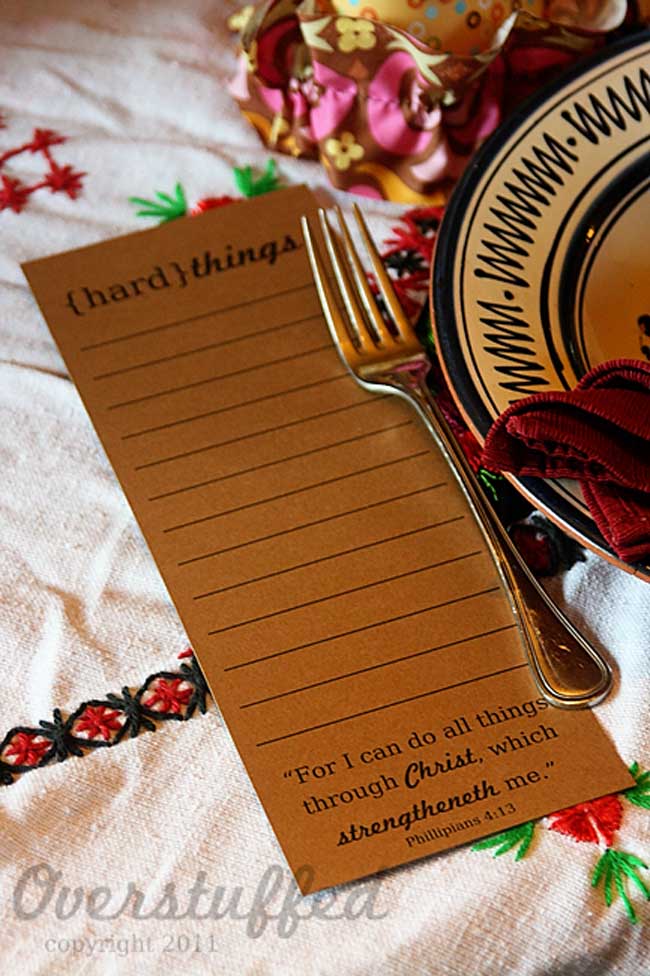 Each of us also had a little list next to our plates to write down some of the hard things we know we're up against this school year.
We had a really nice discussion about them during dinner, too, and I'll put the lists up on the bulletin board so we can remember.
The "crowns" this year were fancied up dollar store party hats
Here's my beautiful and brand-new middle schooler: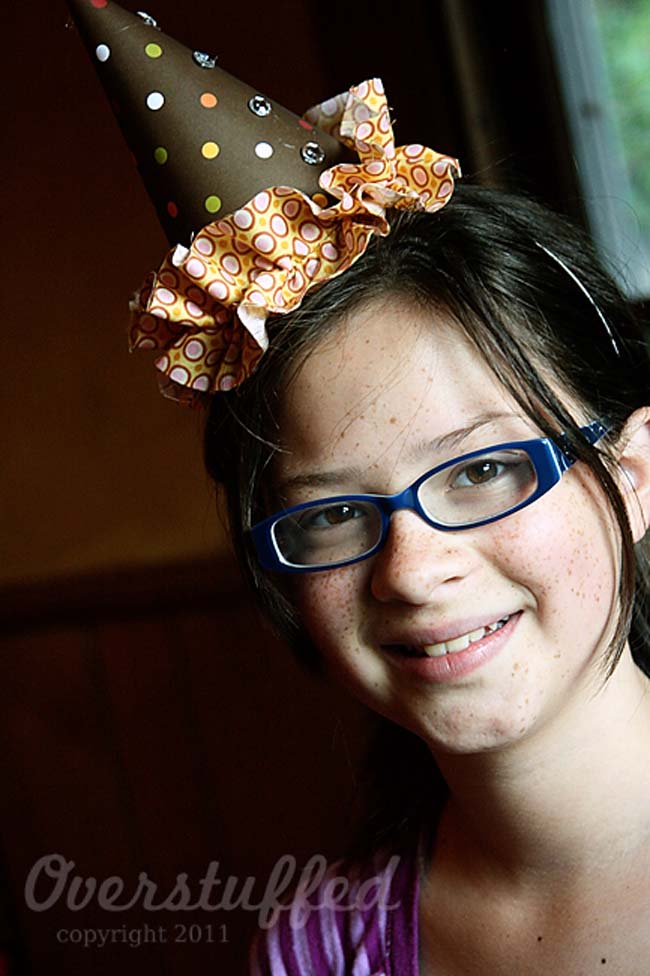 And my adorable third-grader (who thinks she has to tilt her head drastically for pictures).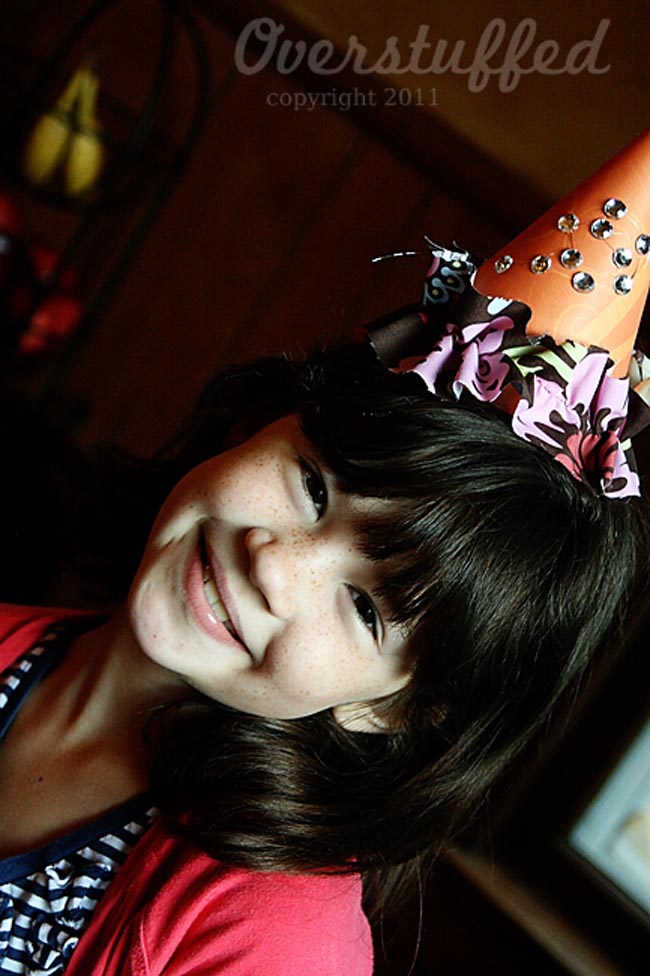 And my Kindergartner! Would these kids please stop growing up? It's killing me.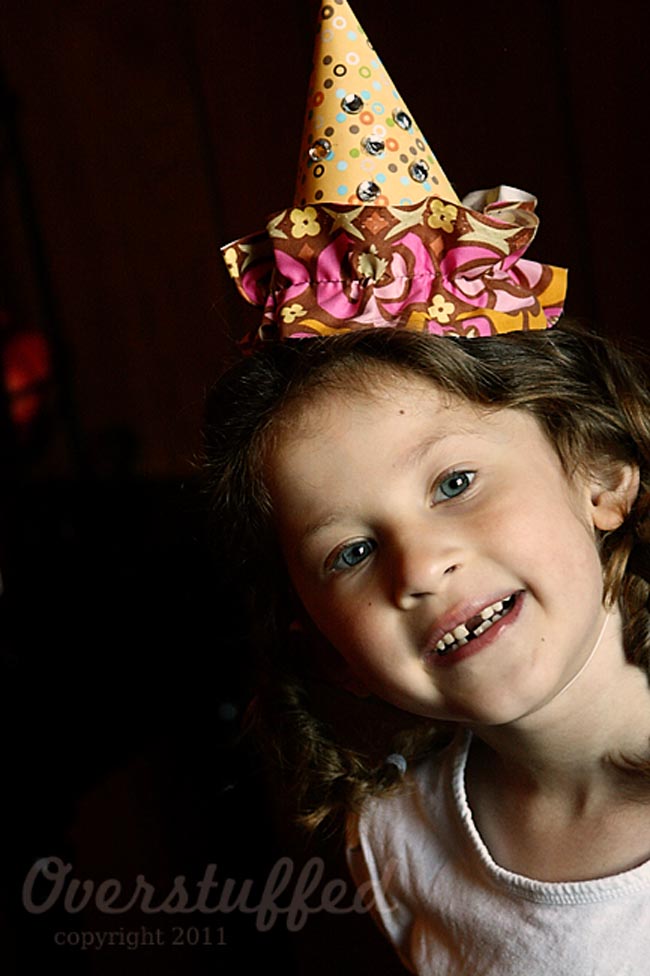 Finally, a terrible picture of the three of them. They were just so excited about everything that pictures were pretty much a bust.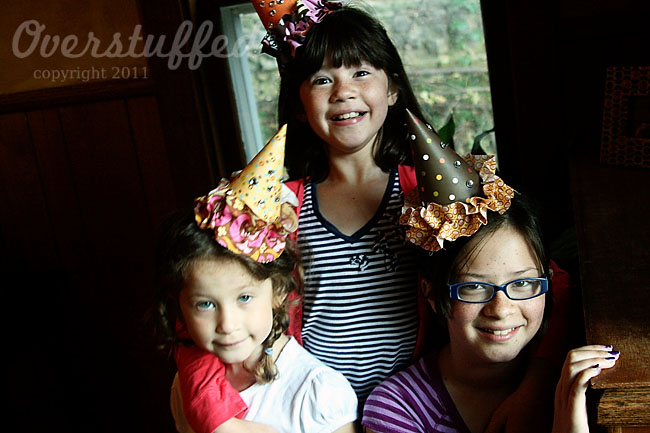 After dinner, we had our traditional back-to-school Father's Blessings.
That's my favorite part. As members of The Church of Jesus Christ of Latter-day Saints, we are thankful that all worthy fathers hold the Priesthood and are able to use it to bless their family members. A Father's Blessing is a blessing of guidance and comfort, and many LDS families do as we do and make sure that the children get one at the beginning of each new school year.
It's a wonderful way to start something that is as potentially hard as school can be with a little extra peace in our hearts.
And that does it for the Back-to-School Feast 2011!
Now for actual school….