Back-to-School Feast and Family Theme: Doing Good is a Pleasure
A back-to-school feast and family theme is a great way to kick off the school year for your kids. This tradition is something they look forward to every year and helps them to be excited to go back to school.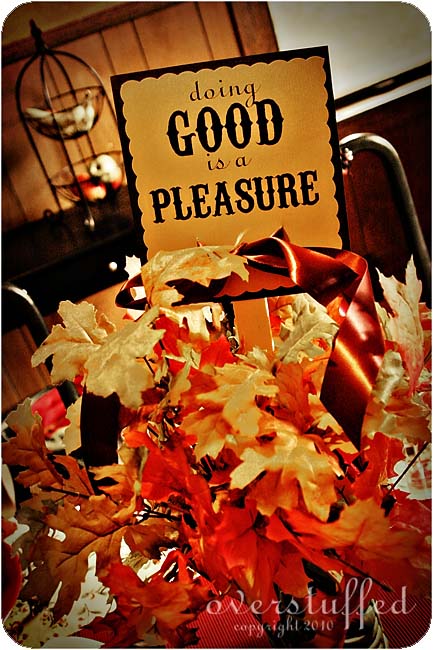 Last year, we began our Back to School Feast tradition. It was mostly to help the girls transition better to the new school and the new place, but boy did they ever look forward to doing it again this year!
They wanted to know when I was making crowns, what we would be eating, and what the new family theme would be. I had to keep it all a secret until last night, but they nearly broke me—I almost told them everything.
But that would have ruined all of the fun, now wouldn't it?
School started today, so, last night we (finally!) had our feast.
We introduced our new theme: Doing Good is a Pleasure.
The girls are actually really excited about our plans for monthly family service projects and for trying to serve someone daily.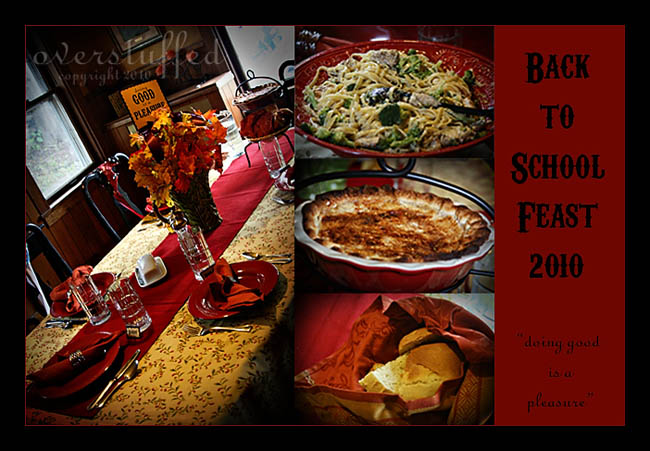 So what did we do at our back-to-school feast?
We ate. And ate and ate. And ate some more.
On the menu: My husband's delicious, made-from-scratch Fettucine Alfredo with chicken and broccoli, homemade (all right, so I did it in the bread machine) bread, and Pear Pie for dessert.
Everyone licked their plates shiny clean (my youngest did literally, but nobody is surprised by that) and asked for second and even third helpings. And since this is a feast, after all, we wouldn't even have denied fourths if they were wanted.
This year I made their crowns out of fabric and bits and pieces of lace and ribbon. They were a giant hit and I hope they live a long life in the dress up box.
Aren't they cute (if you don't mind my saying so myself…)?
Meet the fifth grader: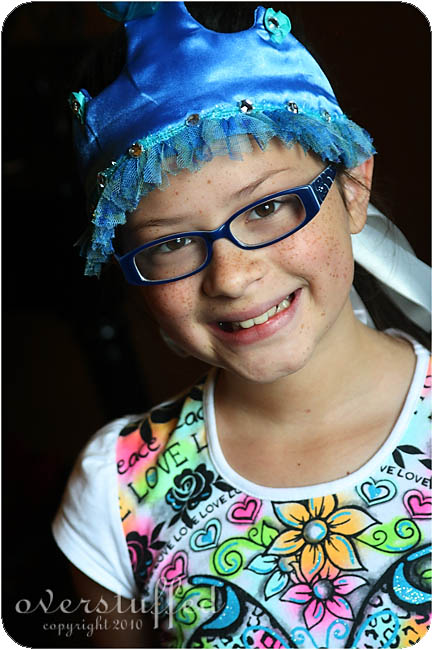 Meet the second grader: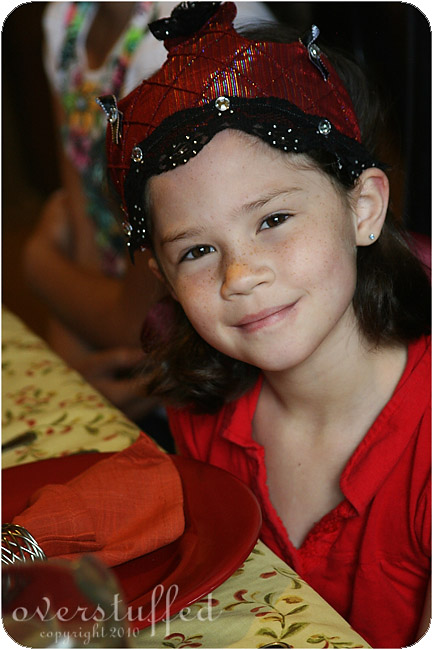 And my youngest, entering the 4's class at Preschool: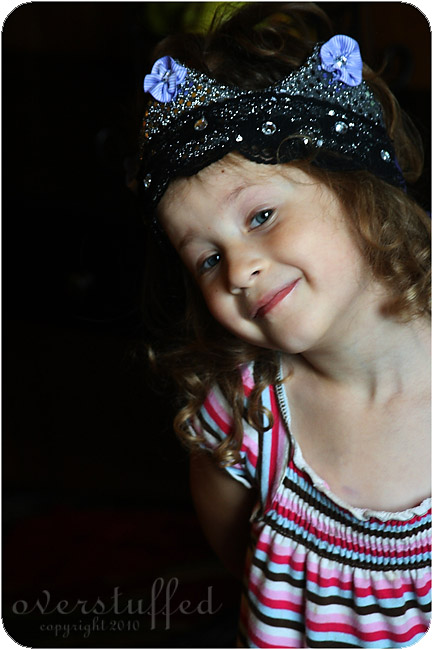 We gave them each some gift bags full of school supplies. It made me happy to see how excited they were over new pencils and notebooks and glue.
Finally, my husband gave them their Father's Blessings for the year. These blessings are always such a special experience for all of us, but one that I hope the girls learn to hold dear, just as I do the blessings I received from my dad before school started.
It's so wonderful to have that extra pocketful of peace as you face a new school year, which can definitely be a little scary.
I'd say that our little Back to School Feast was an absolute success!
Here's hoping the new school year will be the same!