Back-to-School Feast and a Family Theme: Kindness Begins With Me
A back-to-school feast and family theme is a great way to kick off the school year for your kids. This tradition is something they look forward to every year and helps them to be excited to go back to school.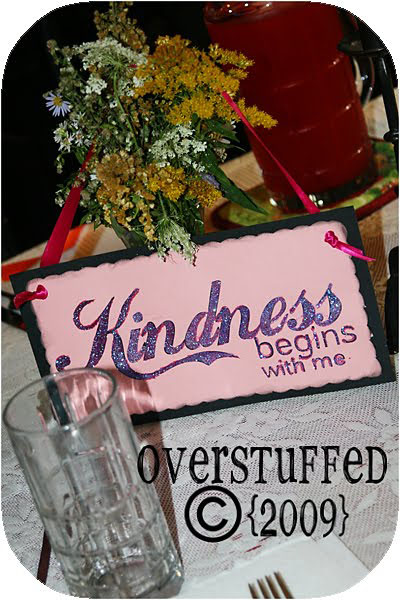 This year I wanted to do something to make going back to school super special. It's always a little hard for my girls to go back to school, but this year I knew it would be especially hard since they are in a completely new school 2000 miles from the one they are used to.
So, I took a leaf out of Nie Nie's book and did a Back-to-School feast. It was wildly successful, and I'm pretty sure it will become a beloved tradition for us.
School starts tomorrow afternoon (there is only a half day tomorrow), the day after Labor Day. So we labored all day to be ready for our big feast tonight.
We introduced our family theme for the 2009-2010 school year:
KINDNESS BEGINS WITH ME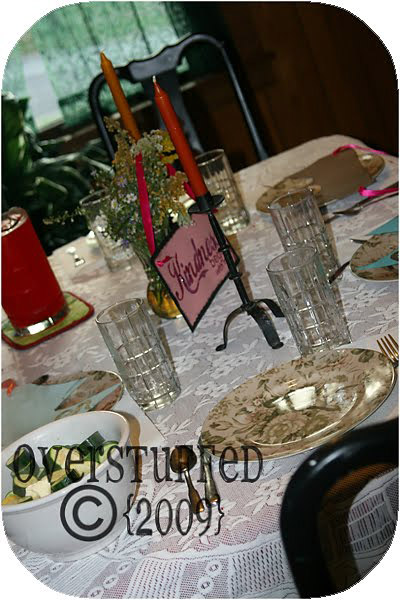 "I want to be kind to everyone,
for that is right, you see.
So I say to myself, 'Remember this:
Kindness begins with me.' "
We used the best dishes and the best tablecloth (none of which are all that great), and ate by candlelight. We had a lovely vase of wildflowers that my middle daughter picked the other day. We still had to use paper towels, though, because I couldn't find my nice napkins. Maybe I haven't unpacked them yet. Hmmm.
I made the girls their crowns only about 5 minutes before dinner. So, they're not the cutest, but they still loved them.
Celebrating my oldest daughter, going into the 4th grade: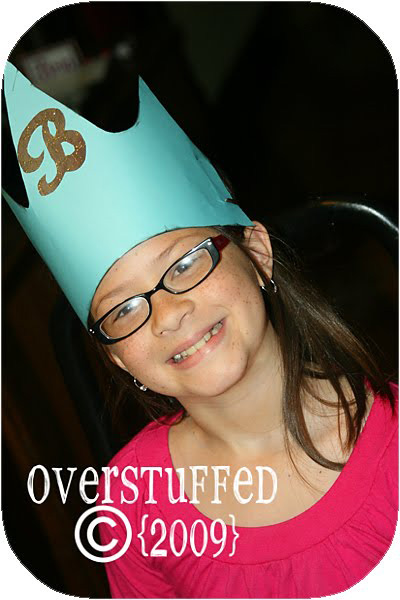 Middle daughter, entering the first grade:
And even Miss Youngest, who will be starting her very first year of preschool: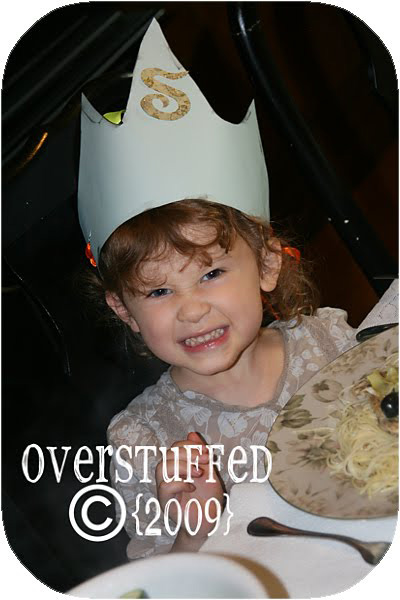 Daddy made a delicious meal of pasta with chicken, artichoke hearts, capers and olives, and we had steamed squash on the side. A perfect end of summer feast!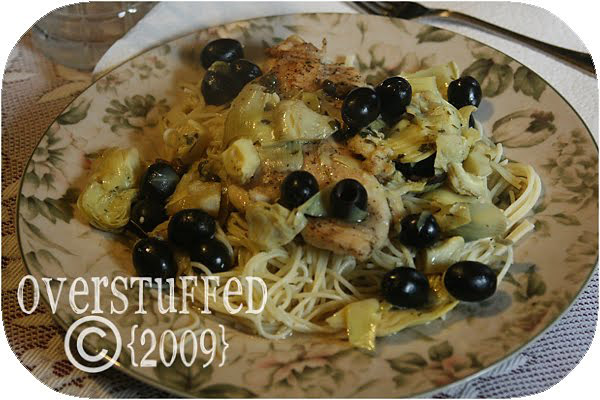 For dessert, we ate vanilla pudding with whipped cream and fresh berries.
The girls and I picked the wild blueberries and blackberries the other day. I am going to love living here knowing I can do stuff like that all the time!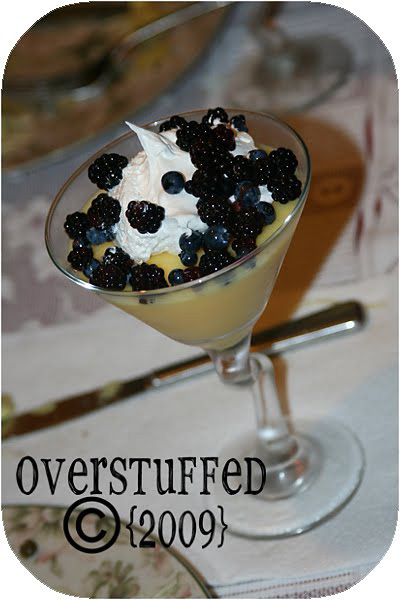 After dinner, the girls modeled their first day of school outfits for us (no, they didn't get to eat in them).
After the fashion show, my husband gave them their Father's blessings for the beginning of the school year. I always look forward to these, and I hope the girls do, too.
Wonderful evening. Let's hope the school year is just as great.