Back-to-School Feast and Family Theme: My Body is a Temple
A back-to-school feast and family theme is a great way to kick off the school year for your kids. This tradition is something they look forward to every year and helps them to be excited to go back to school.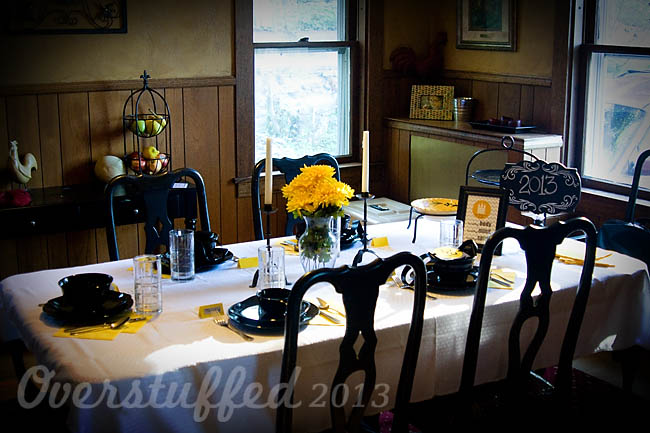 Yesterday was Labor Day, which for us means that school starts tomorrow! Which also means it's time to have our annual Back-to-School Feast and introduce the new family theme.
This has definitely become one of our favorite family traditions. The girls really look forward to it and willingly stay upstairs for a few hours while Joel and I get everything ready.
Our theme this year is "My Body is a Temple: Healthy Body, Healthy Mind, Healthy Spirit." I am looking forward to learning how to be more healthy as an entire family.
(Scroll to the bottom of this post to download the printable.)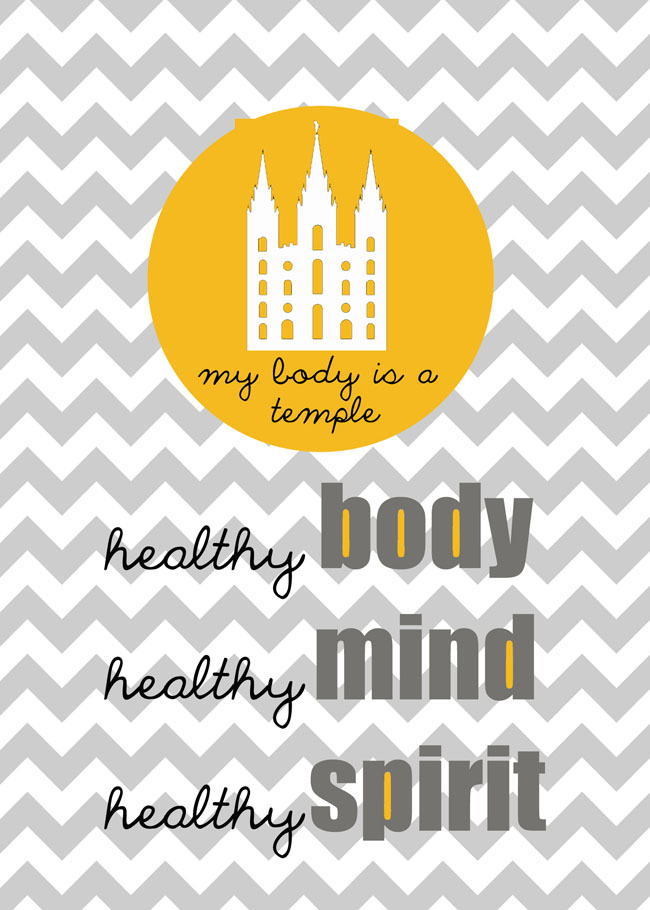 This past year or so has brought to light several health issues in our little family.
I really should dedicate an entire post to our little journey back to health (which is only really just getting started), but let's just say that I have done a lot of research on the foods we are eating and how they affect us and the specific issues my youngest daughter (Celiac), my middle daughter (vitiligo), and I are dealing with.
I have slowly been cutting out processed food and adding in way more fruits and vegetables than just the token bit that we used to eat at dinner. We still have a long way to go.
In light of our new, healthier, lifestyle we ate foods that are a little healthier than the norm.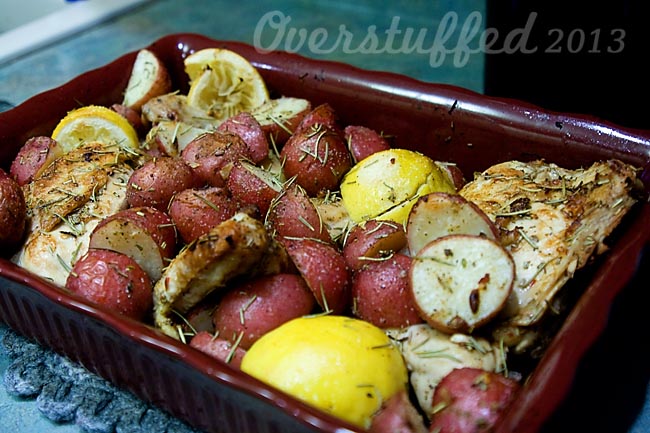 Joel made this Rosemary Lemon Chicken. It was a big hit with everyone.
We also had a Lemon, Quinoa, Spinach, & Chickpea salad which some people liked and others were a little meh about. Mostly it was the dressing. Next time I make it, I won't use cumin in the dressing and we'll see what they think.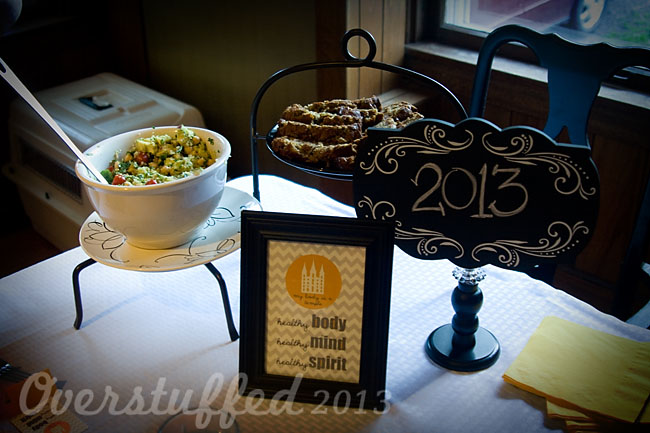 There was gluten-free banana bread and for dessert we had some Paleo Chocolate Pudding.
Again, mixed reviews on this recipe, though it was mostly because it was too dark for their taste. Less cocoa next time!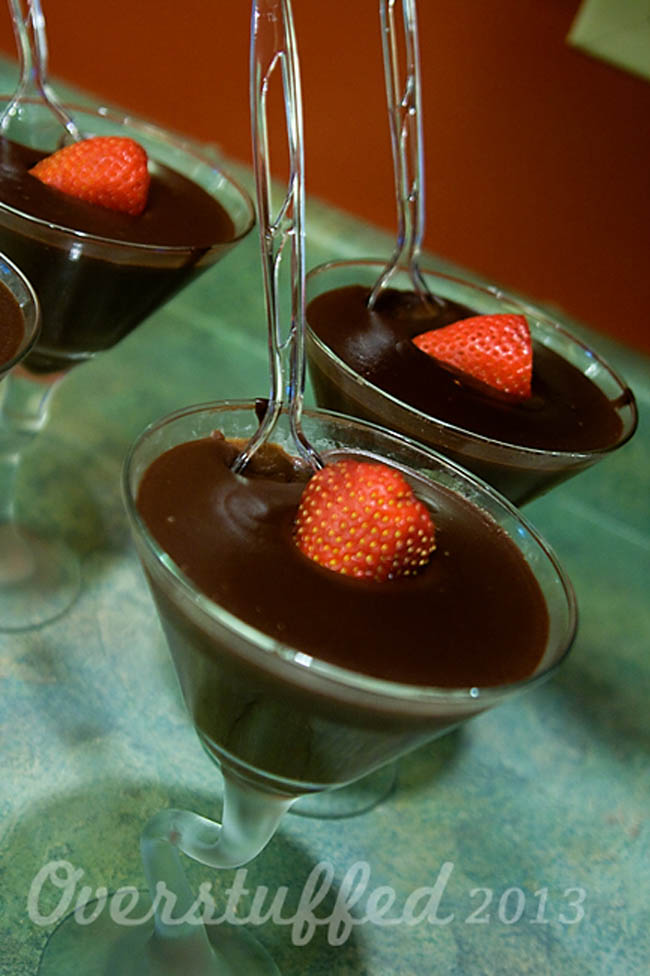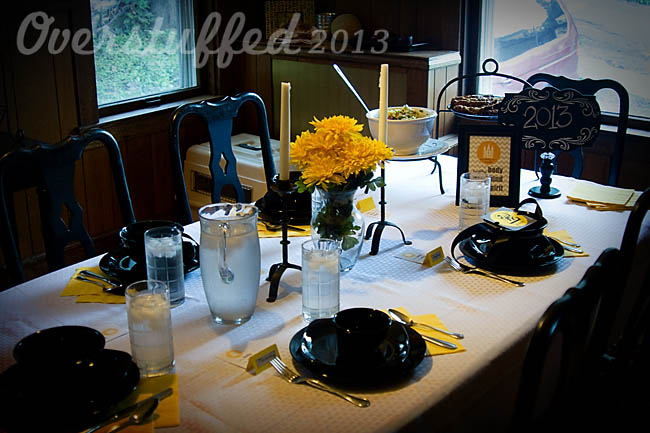 Their "crowns" were pretty simple this year since I totally left everything to the literal last minute—I made them about ten minutes before we called them down for dinner. But I had to make them SOMETHING because they are so into the tradition that everything would have been ruined without a headdress of some sort!
All I did was print out their grade onto yellow paper and cut it into a circle. I then mounted that onto grey card stock, punched some holes in it, and tied ribbon through the holes so they could tie the "crowns" onto their heads.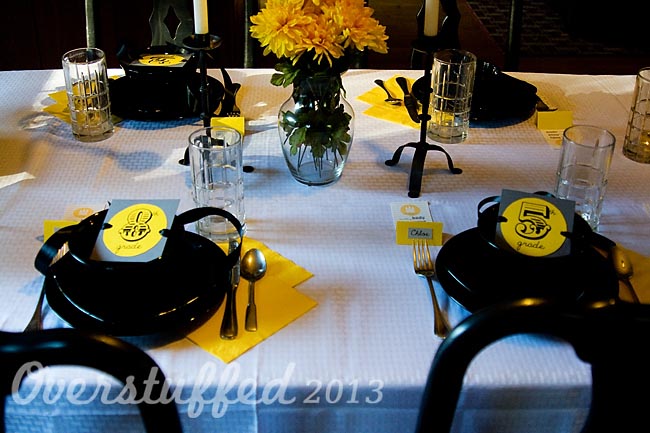 And now for some less-than-stellar photos of the school girls. It's always too dark by the time we eat to get super great photos, but c'est la vie.
Can you believe this child is going into the freaking EIGHTH grade? 'Cause I sure can't!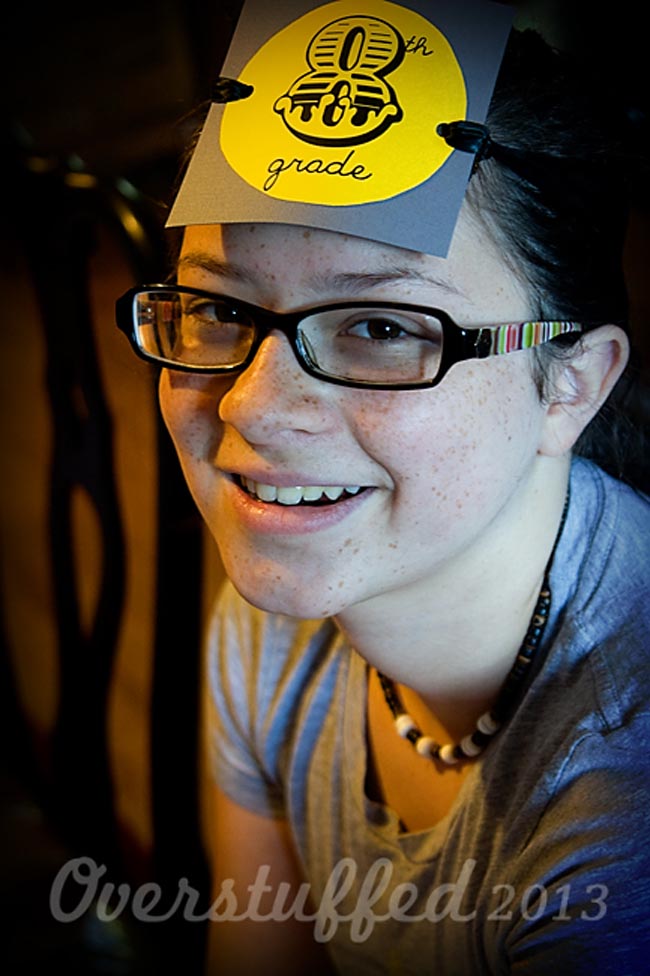 Fifth grade for the middle daughter! Her very last year of elementary school.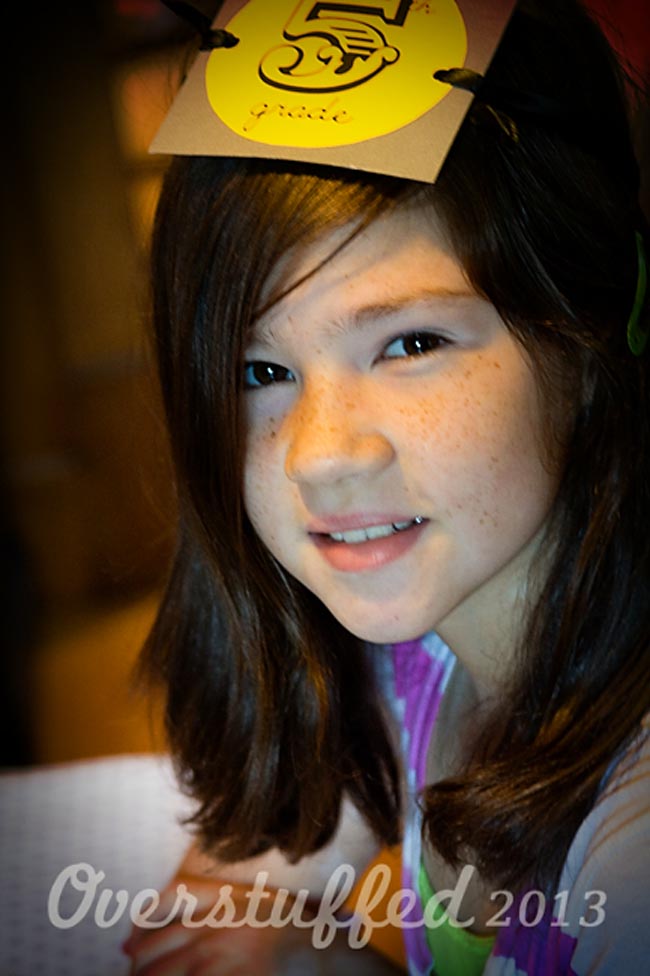 And this little cutie is going to be a big second grader. She is so excited for school to start tomorrow!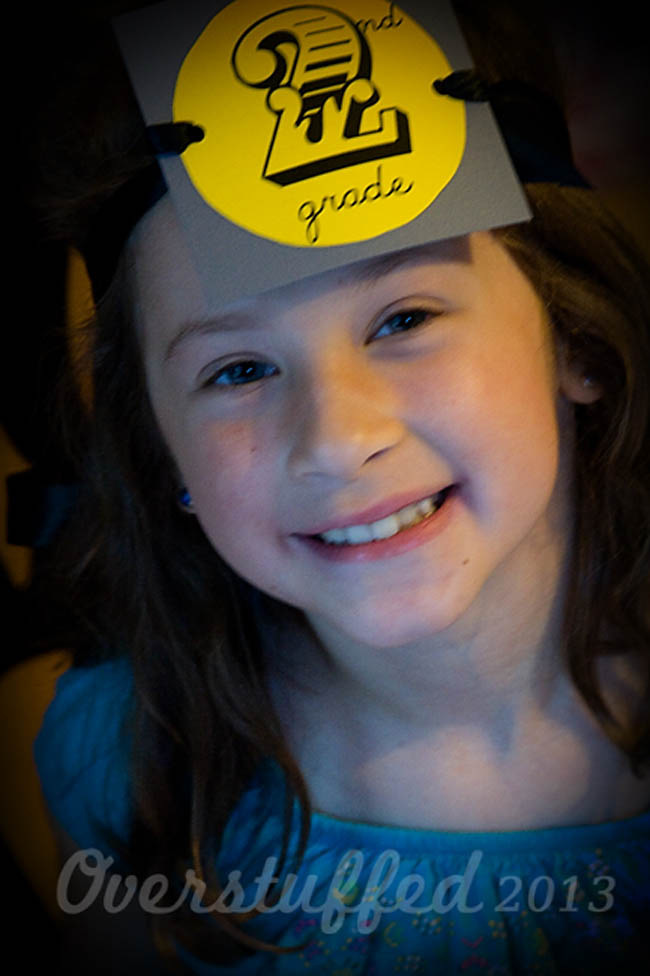 After dinner and a nice discussion on taking care of our bodies, minds, and spirits, we broke to the Living Room where my husband gave the girls their Father's Blessings. This is something we do every year to start school off on the right foot—with a lot of great advice, love, and peace from above.
And now for school to actually start! I do think, despite all my protestations against the arrival of fall, I'm ready.
Bring it on.
Download "My Body is a Temple" printable
Enter your email address and receive the printable right to your email inbox.