Back to School Feast and Family Theme: Cease
A back-to-school feast and family theme is a great way to kick off the school year for your kids. This tradition is something they look forward to every year and helps them to be excited to go back to school.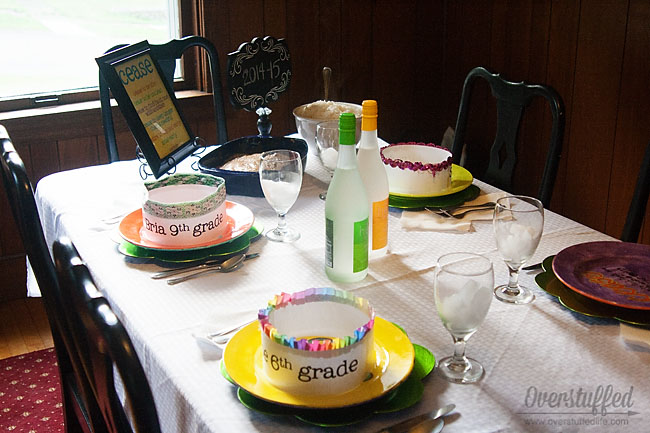 I am having some difficulty believing it, but this was our sixth annual traditional back-to-school feast.
Which also means we are embarking upon our sixth year living here in Michigan, which is WAY longer than we have lived anywhere else in our entire marriage. Four years in Provo (but two different houses) holds the previous record.
It's like I actually feel settled!
But I digress, as usual. We had our back-to-school feast last Monday.
It's a tradition I started when we first moved here to make the prospect of going to a new school with total strangers seem a little easier. It wasn't my idea—many people were doing it already throughout blogland—but it has been a wonderful way for us to begin the school year and it's something the kids really look forward to.
And I'd be lying if I said I didn't look forward to it, too. I kind of love planning for and executing it!
The theme I chose this year comes from the LDS book of scripture, The Doctrine & Covenants.
In Section 88, verse 124 it says:
"Cease to be idle; cease to be unclean; cease to find fault one with another; cease to sleep longer than is needful; retire to they bed early, that ye may not be weary; arise early, that your bodies and your minds may be invigorated."
Simply stated, our 2014-2015 family theme is CEASE.
(Scroll to the end of this post to download the printable.)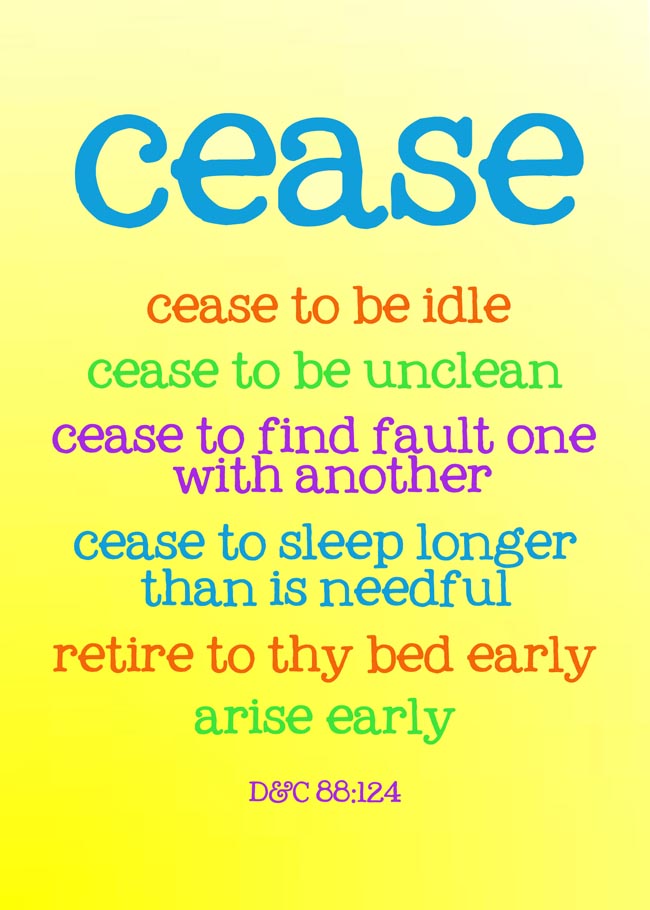 For the past month I've been sneaking away whenever I possibly can to paint dinner plates at our local ceramic/kiln shop.
I had the idea to put this year's family theme on plates so that when we eat off of them we are reminded of it.
All of the plates sort of turned out very random and fun, and I am pleased with the final result even though I forgot to put the scripture reference on one, and various other details aren't perfect.
Here are the plates in all of their (not very good) handpainted glory: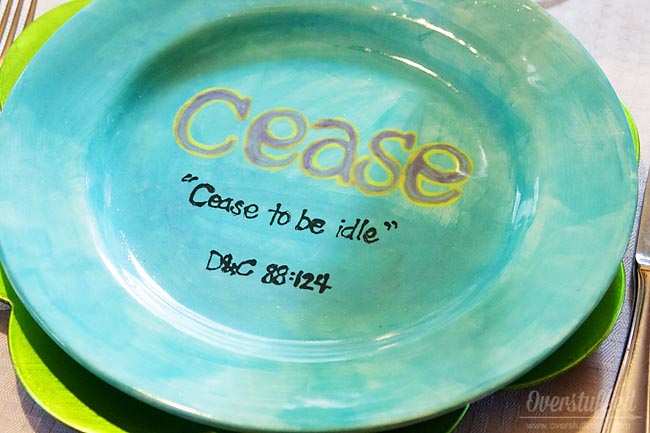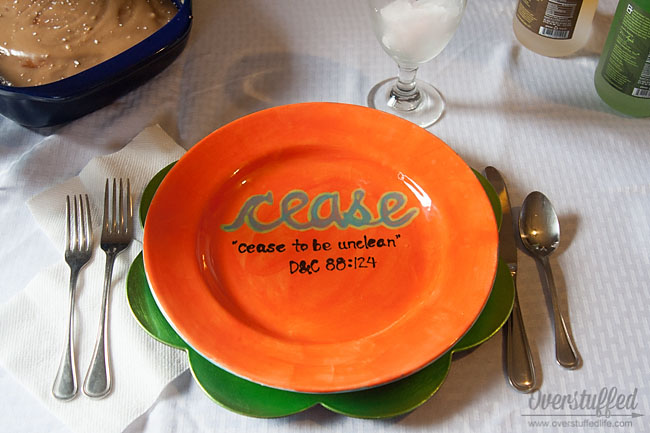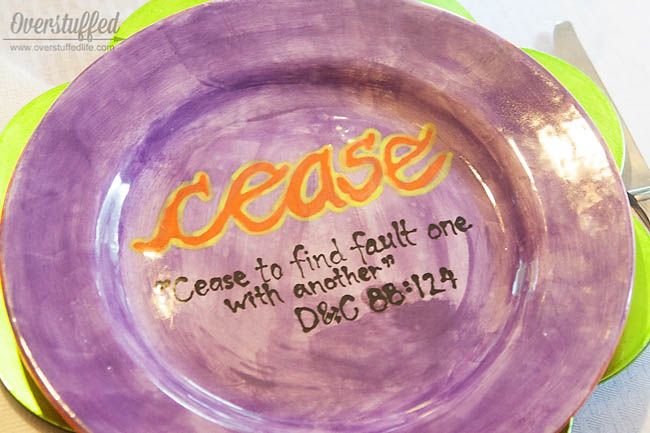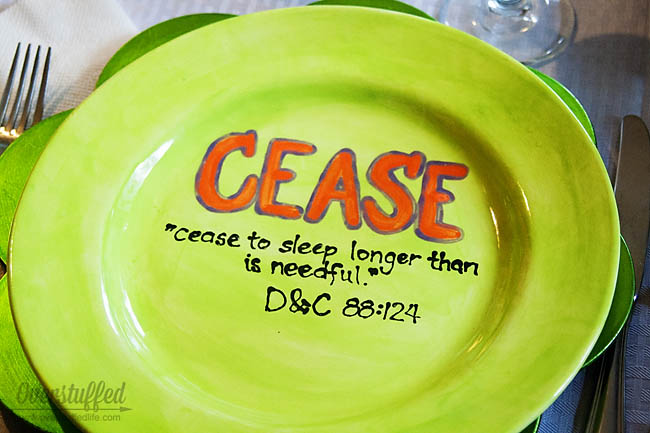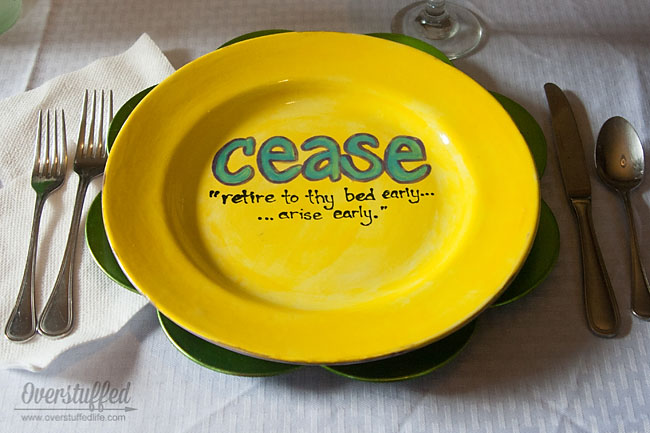 On the menu for our feast:
Rice
(Click on the links to pin the recipes on Pinterest or to go to the original source.)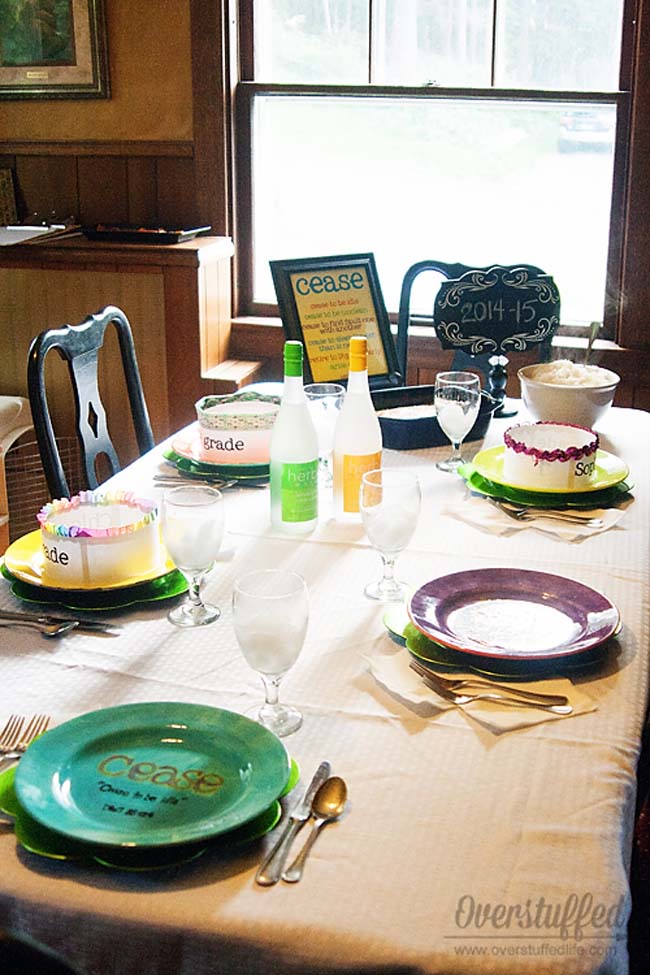 Crowns this year were the one thing I didn't plan for very well (as usual).
It's funny to me that they still expect and want them, even though I only have one left in elementary school.
I just printed their name and grade out onto cardstock, taped together the cardstock strips, and then hot-glued random trim I had in my craft supplies.
I didn't like how my eldest's turned out, but I also didn't have time to make a different one. She's beautiful, though, even if her crown isn't.
I have a high schooler now, you guys.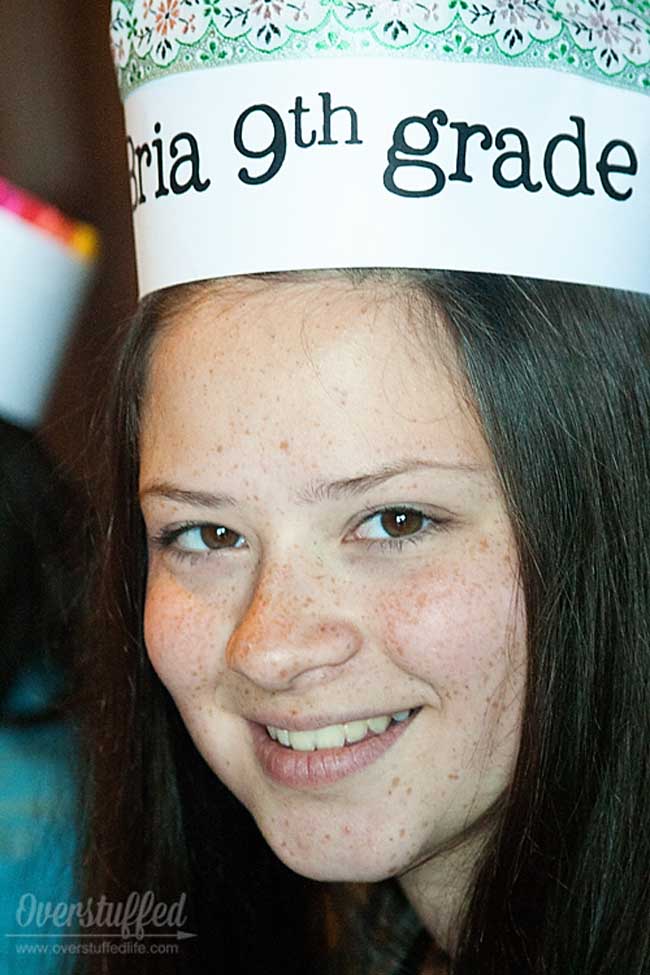 And my second go with a middle school student. (She is loving it, by the way.)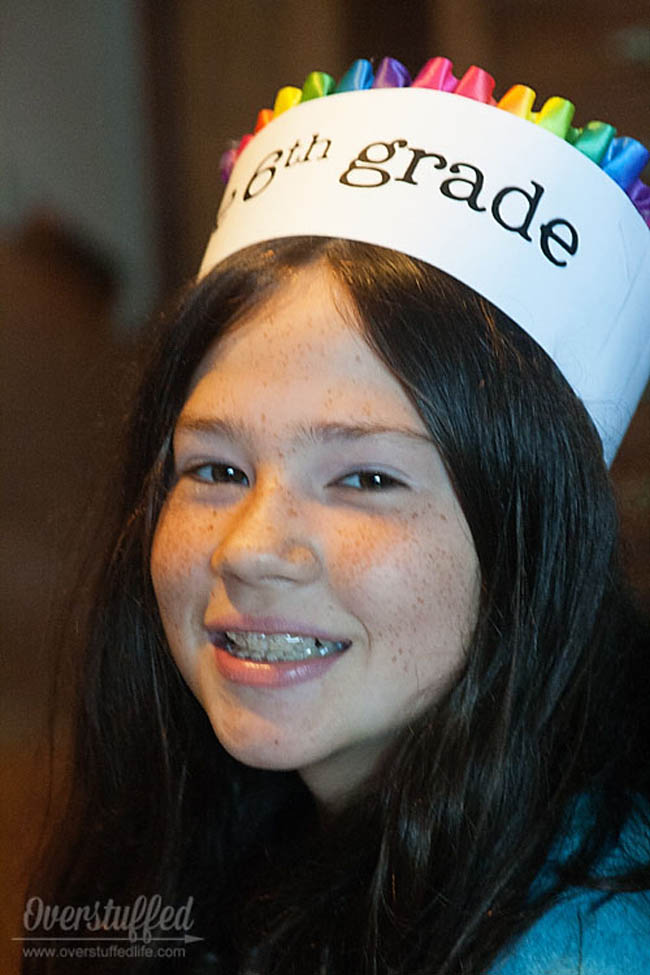 And a great big third grader who grew about two feet this summer!
During our feast we talked a lot about the new family theme and what it means to us. I'm excited to focus on these things.
At first I was hesitant to have our theme be represented by what is essentially a negative word, but the girls have reacted positively to it, and it will be a positive thing for us this year.
I'm already working hard on the whole "retire to thy bed early" and "arise early" part, which is the hardest for me. But my oldest daughter is in high school now, which means she will also be attending early morning seminary, and I'm going to have to drive her there every morning at 6:30 am.
Which means I'm going to have to get her up at 5:30 am. UGH. My husband will share the burden with me, but if I don't learn to get myself to bed early I know I will be hating life. She didn't have seminary the first week of school, but we start Monday at the crack of dawn!
After our feast, we had our Father's Blessings for the school year, and the girls modeled their first day of school outfits for us. I love this tradition. It just makes starting the school year so much easier!
And I mean it makes it easier for me as much as it does the kids!
This post may contain affiliate links, for more information, please see my disclosure.
Download "Cease" printable
Enter your email address and receive the printable right to your email inbox.