As usual, my children are my greatest teachers.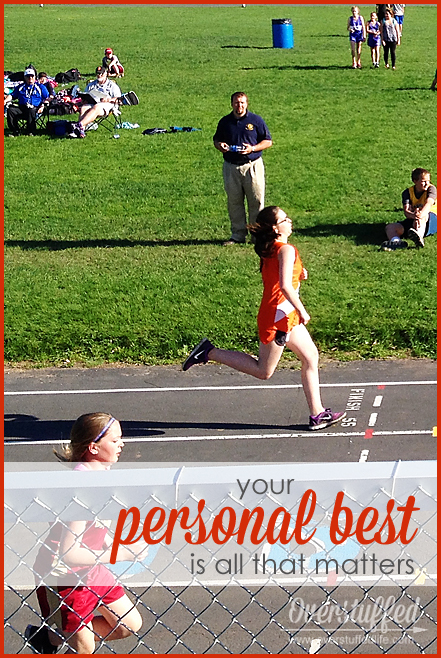 Bria just started to run track this year. She got a late start, because most of her peers have been doing it a couple years longer than her, but that didn't deter her at all. Plus, like me, she has exercise-induced asthma, and running track is hard! That also didn't deter her, unlike me, who quit running track and doing any kind of sport because I couldn't breathe well.
She came in dead last in every race she ran for her first three track meets this year. Was she bothered? Not one bit. As a mother watching the races, I worried about that. Was she going to be upset because she didn't do well? Would she compare herself to the other runners who did better than she did? Would she want to give up?
Obviously, I was projecting my own feelings onto her. Because I would have been upset if I didn't do well. I would have compared myself to the other runners who ran better than me. And I would definitely have wanted to give up.
But Bria was thrilled with herself after the first track meet. (And lest you think otherwise, so was I. I was incredibly proud of her for doing something that she had never done before and that didn't come easily to her.)
After the second track meet, where she still came in last in every heat she ran in, I asked her how she felt about her performance. Her answer taught me a great lesson. Listen carefully: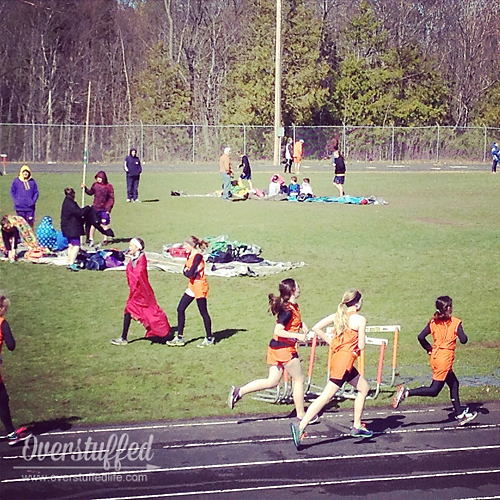 "It was awesome! I ran the 400 in 1:32–that's my personal best!"
Personal best.
Bria has always understood this concept, and has never worried much what the people around her are doing. She doesn't care if she is running against the kid who breaks the school records. She doesn't care if the violin pieces she is currently working on are not as difficult as the ones her friend is playing. She doesn't care if her friends get better grades than she does, or read faster than she does, or do anything better than she does. Instead, she is their greatest cheerleader and is always excited and happy for the great things her friends are doing, and I rarely see any twinge of jealousy in her.
She only worries about how well she is doing–without any comparison to those around her. She works hard, to be sure, but she isn't competing with everyone around her, she is only competing with herself. She only gets upset about things when she knows she could have done better.
How often am I comparing myself to and worrying about what other moms are doing? Way too often. (Spending a lot of time blogging and reading other blogs certainly doesn't help–I'm well aware of that!) I need to take a page out of my daughter's book and only worry about what I'm doing and whether or not I'm doing my very best, regardless of someone else's best.
There are a handful of things in my life right now where I'm NOT doing my personal best. Those are the things that I wrote down on my summer goal sheets. And as far as things that maybe I'm not so good at? I'm trying hard to remember not to compare my weaknesses to others' strengths. It's okay–I will keep doing my best, and my best is sure to become better.
Bria taught me that, too.
She kept working hard, and at the final track meet of the year, guess what happened? Not only did she run her personal best times for every one of her events, she didn't come in last in a single one of them. She didn't come in first, either, but her personal best was more than good enough.
As it should be for all of us.
You might also like:
Nurture Your Children's Talents
This post linked up at: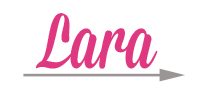 For the latest posts from Overstuffed, subscribe by email or follow me on Facebook
This post may contain affiliate links, for more information, please see my disclosure.