Printable Summer Checklists for Your Kids
Help your kids learn to set goals for themselves this summer with this printable goal workbook. It includes printable checklists to help them stay on track with things like exercise, reading, music practice, and chores.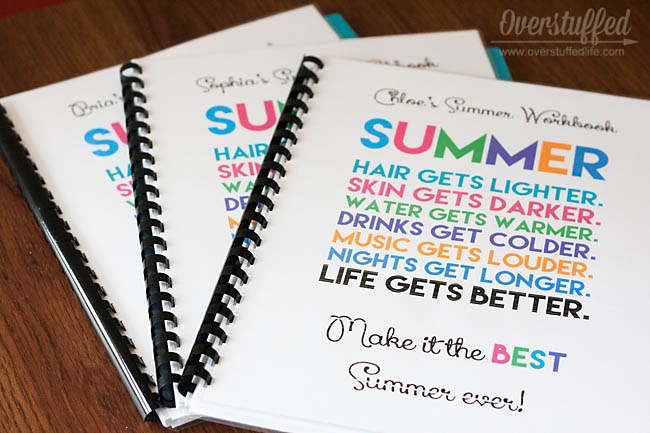 Print out these summer checklists to keep your kids' eyes on their goals during summer break!
This summer, I wanted my girls to do a few things.
First, I wanted them to set and be accountable for goals. Goal making is something we've done a little bit at our house, but I'm never so great at the follow-up. I really wanted to make sure we had a built-in way for them to follow up on their goals and be accountable for the things that they decided that they would do.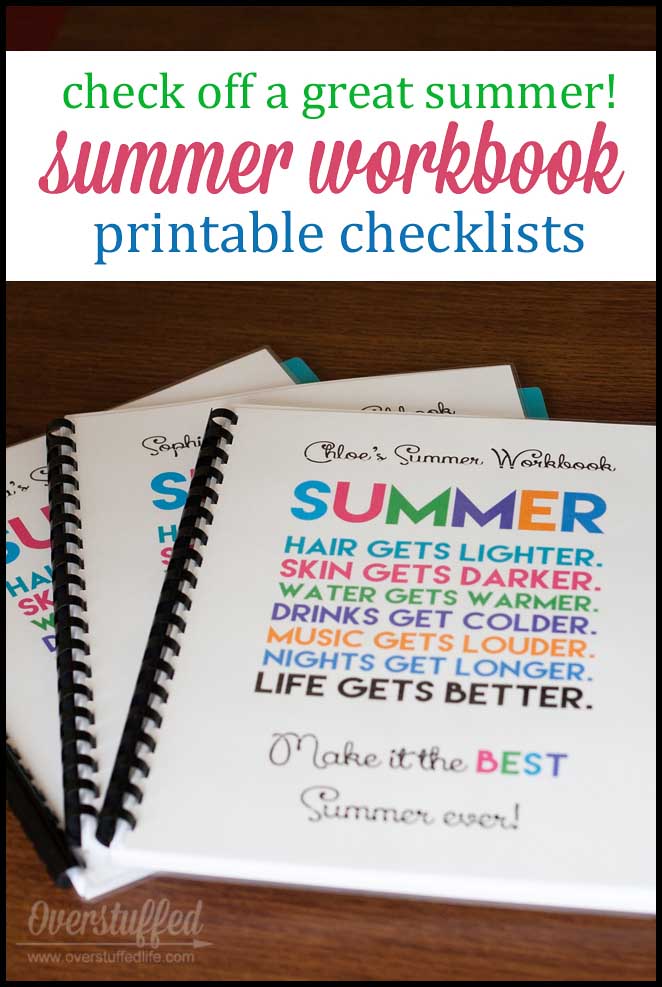 Second, I wanted to be better at keeping track of their daily tasks.
Every summer, our "rule" is that they must read, practice, do chores, and exercise before they can do other things. ("Other things" generally meaning electronics—I'm fine if they go out and do active things with friends before reading or chores.)
During the school year, their chore checklists are kept on the bulletin board in the kitchen, but I wanted to set it apart for summer.
So I came up with the idea of a summer workbook to house both their goal sheets and all of their checklists. And actually, I also decided that they can have unlimited electronics, provided everything else is checked off first.
We have monthly goal sheets—one each for June, July, and August: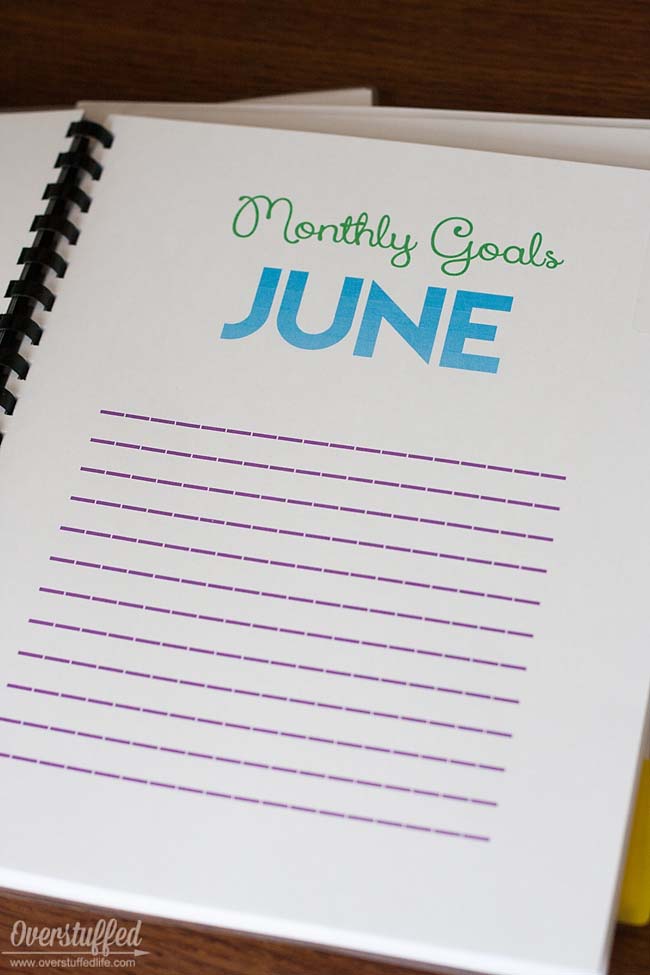 We have weekly goal sheets: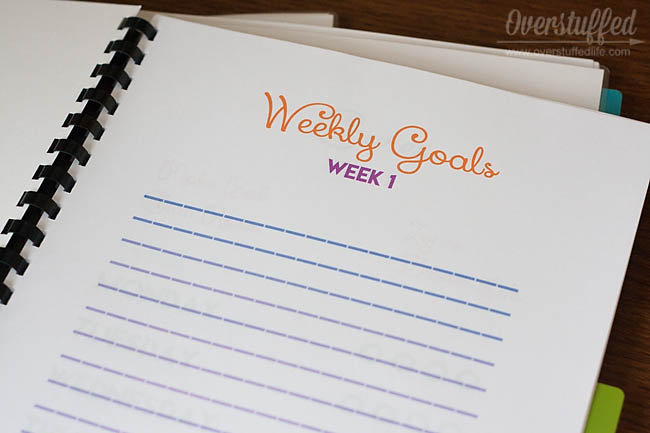 We have weekly checklists for chores: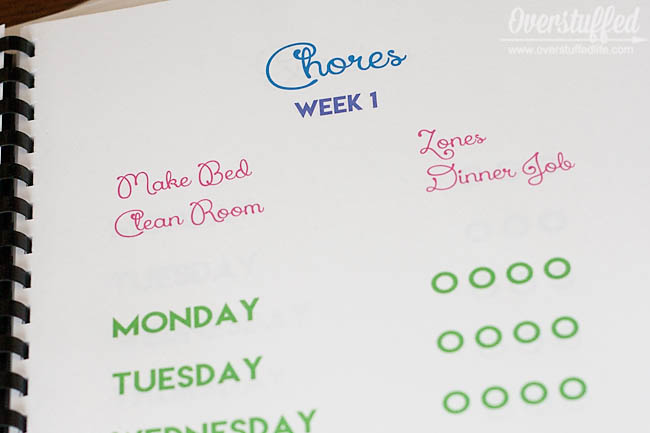 We have weekly checklists for reading (they are looking forward to reading all the books from their summer reading lists)(each circle represents 20 minutes of reading):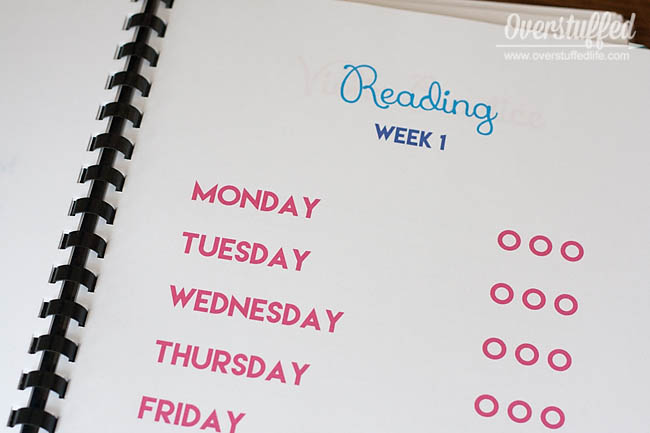 We have weekly checklists for exercise (each circle represents 20 minutes of exercise: riding bikes, playing sports, running, walking, etc.):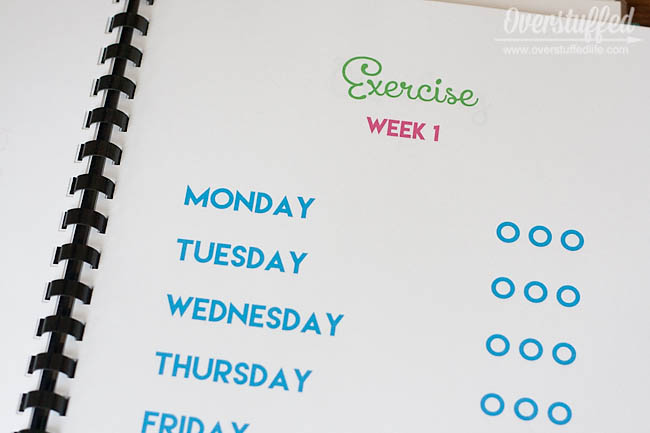 And we have weekly checklists for music practice (each circle represents 20 minutes for Bria and Chloe, and 10 minutes for Sophia):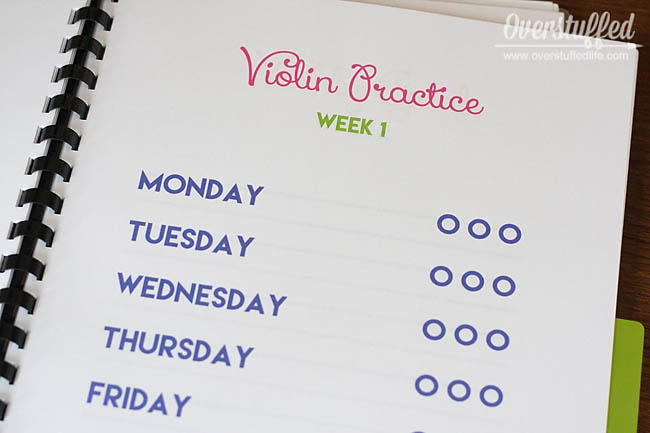 Here's how to put your own summer workbooks together:
Materials needed:
White Cardstock
White Printer Paper
These separate printables would be good to add into your books as well:
Directions:
Print the cover page and divider pages onto cardstock.
Print the checklist pages onto regular printer paper.
Use the laminator to laminate the cover page and a blank piece of cardstock for the back page.
Use the spiral binding machine to put together the entire book (it's not difficult, I promise!)
Add the index tabs as monthly dividers.
It was super easy to put together and the result is summer workbooks/checklists for the children that are all in one place—and that they can easily take with them from room to room, or even to camp, if they want to keep track of things like goals, reading, or exercise while they are gone.
To download:
Enter your email address into the form below and receive the entire file by email.
What you will receive:
Summer Workbook Cover (I deleted the name, so it just says "summer workbook")
Monthly Goals: June, July, August
Weekly Goals (I eliminated the week number from the downloads for all the weekly checklists and made it fill-in-the-blank instead)
Reading Checklist
Chore Checklist
Exercise Checklist
Music Practice Checklist (I made it specifically "violin" or "piano" for my girls, but the downloads simply say "music")
Learn from my mistakes and make sure your printer ink is in good shape before you start printing!
Mine don't look wonderful on every page because both my black and color started to run out during all my printing—oops! (You can see in the photos where the ink was struggling…oh well…perfection is not necessary for this kind of stuff!)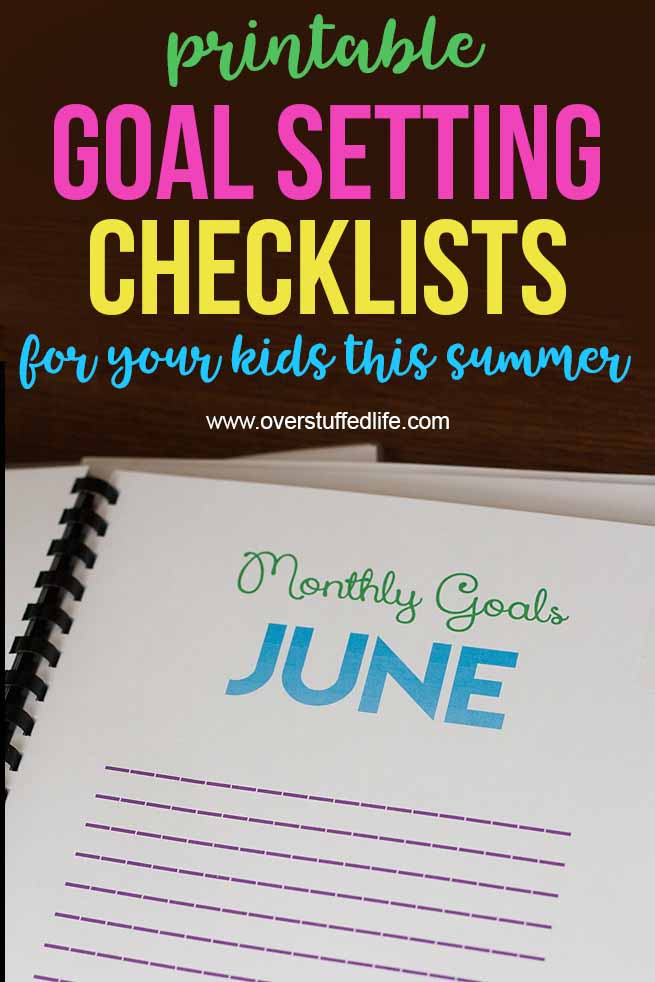 I'm really looking forward to seeing how this works in our home. I'm hoping that it limits electronic usage and helps my girls be more disciplined and more productive, but most of all that it helps them to have their best summer ever!
You might also like:
How I Finally Found a Way to Limit Screen Time
How to Choose Summer Reading For Your Kids
How to Start a Summer Book Club For Your Kids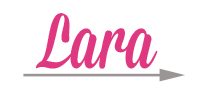 This post may contain affiliate links, for more information, please see my disclosure.
Download the summer workbook printables now!
Enter your email address and receive the printable right to your email inbox.