Book Review: Walking into a Hug
For Mother's Day this year, my mom gave me a book that is just what I needed right now. It is called Walking into a Hug: 52 weeks to a Home That's More Embracing by Janene Ustach.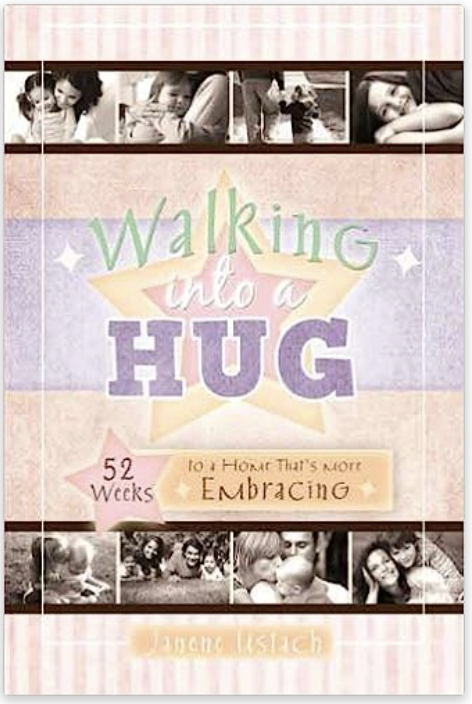 It's a workbook of sorts, and I really like it so far. I decided that I am going to try to do each week's activity, but with a little bit of accountability from you. Obviously, I can't post all the great things the author writes each week (or else, why would you need to buy the book?), but I will tell you what the main goal is and, more importantly, how I'm doing.
For this week, it is to Simply Smile. I can tell you right now, that with the stress I am under, this one will be harder than it seems. But I'm determined to try.
Update: I wasn't successful in writing about all 52 weeks, but you can see the few I accomplished here: Project Walking into a Hug