San Francisco: Day 2
A recap including pictures
We spent most of our second day in San Francisco with Hilary and Drew. After eating our omelets and leisurely getting ourselves showered and ready, we took the CalTrain down to Santa Clara where Hilary picked us up and took us to her house. We hung out together for awhile, listening to our husbands talk about the life of a high school music teacher (did I mention that Hilary and I have pretty much everything in common, except she has boys and I have girls? Yeah. Well, we do.) and just enjoying one another's company.
We took some pictures…I did some family pictures of Hilary's brood and she did a few of Joel and me.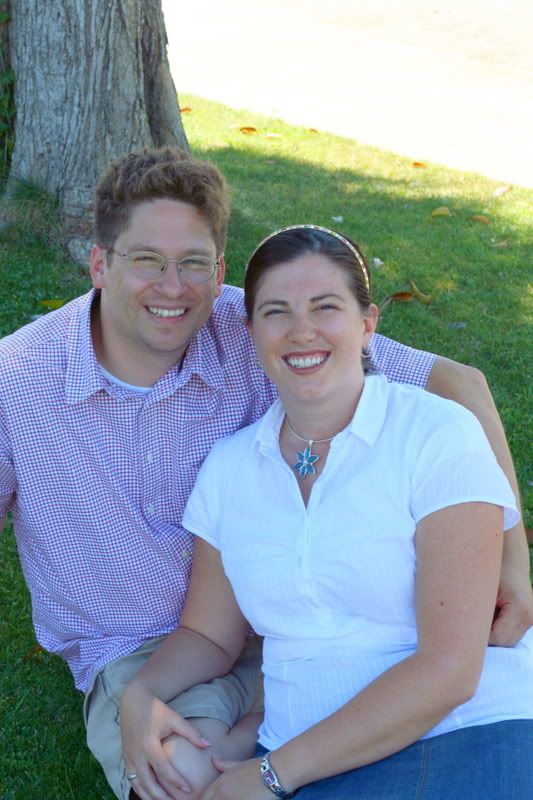 Afterwards, we all got ready for our fancy date downtown. We all piled into the minivan , dropped off the Erickson kids at their respective sitters and headed for the Civic Center.
First, we ate at a fancy schmancy place called Absinthe. Very fun atmosphere and very good food. Downright amazing food, actually.

After dinner, we walked to the Civic Center, where City Hall, the Opera House, Symphony Hall, some theatres and war memorials and a bunch of other cool buildings are. We had fun admiring the architecture and snapping some photos.
City Hall: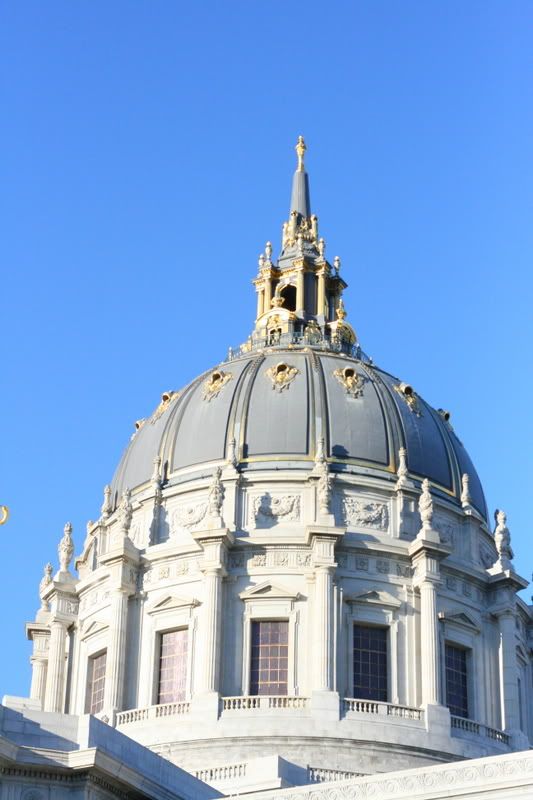 Hilary and Drew with a City Hall lamppost: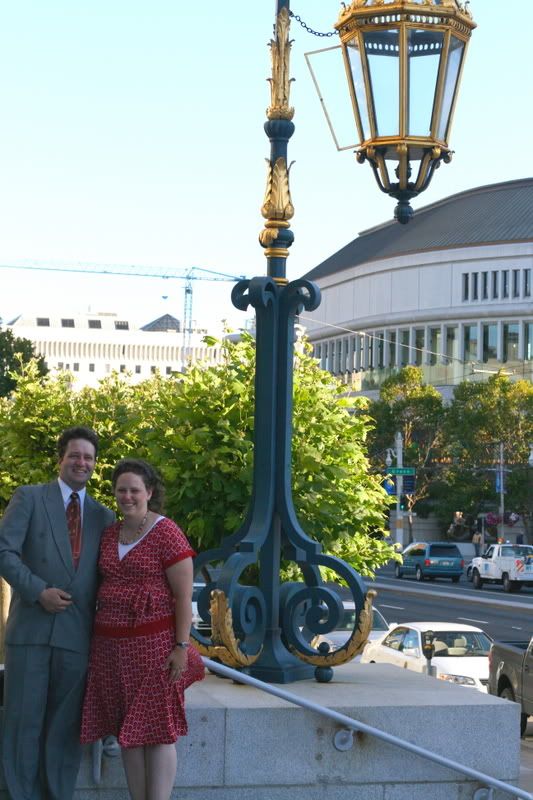 Us, with Symphony Hall: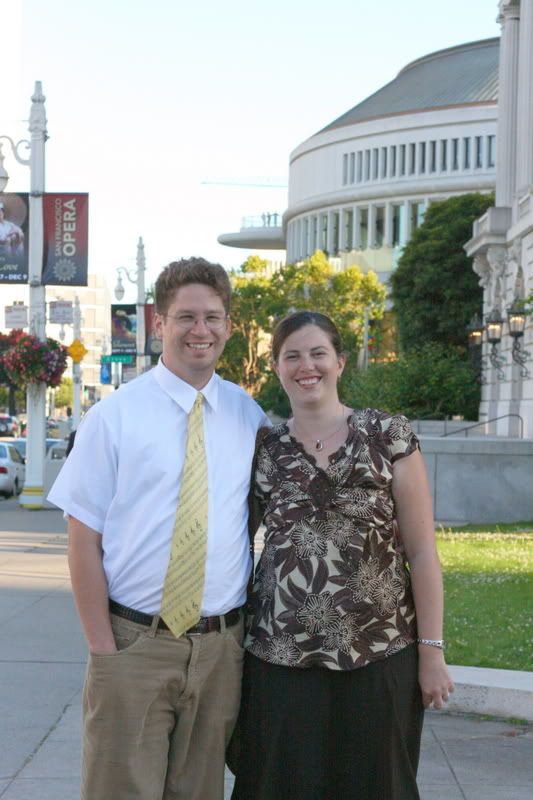 And then it was time to see the concert. We went to an all Tchaikovsky (I'm never sure if I'm spelling that right) concert played by the San Francisco Symphony. The associate conductor, who is several years younger that Joel, conducted and it was interesting, to say the least. Perhaps if you've seen him conduct, you'll know what I mean.
Just because I thought it was artistic, a photo on the second floor of Symphony Hall looking down into the bar: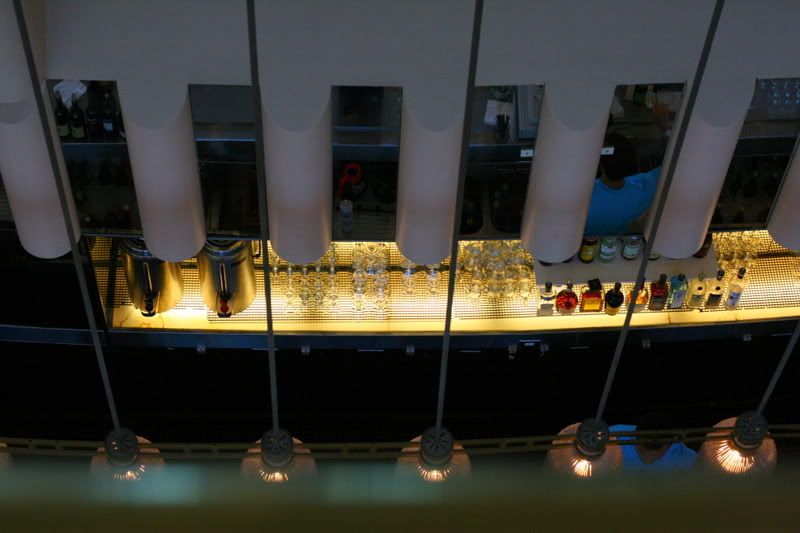 And then the concert was over, and we all went home and lived happily ever after.
Stay tuned for Days 3 and 4!