September 2014 Visiting Teaching Message
September's visiting teaching message is The Divine Mission of Jesus Christ: Comforter.
This month, the thing that struck me most from the lesson was the scripture in John 14:18.
"I will not leave you comfortless: I will come to you."
It was something that I personally needed to hear and to ponder. I fear that sometimes I do not allow the Savior to come to me because I hold Him at arms length. But He still comes. And I can and will be comforted.
So that is what I based the printable on for this month.
Enjoy!
All images are 5×7 to be used in the picture frame I gave my sisters at the beginning of the year.
And in Spanish:
To download:

Click the image to download straight from Flickr. Instructions for downloading from Flickr are HERE.

Or CLICK HERE to download from box.net.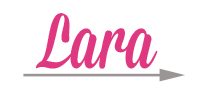 This post may contain affiliate links, for more information, please see my disclosure.
See the linky parties I link up to here.