The Smartest Woman I Know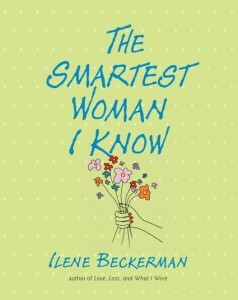 Sigh.
I sure miss my grandmother. And the older I get, the more I realize what a wonderful gem she was and I really wish I could have had more time with her.
This cute little book, The Smartest Woman I Know by Ilene Beckerman is kind of like having my own grandmother back for a few minutes. Kind of. Beckerman writes about being raised by her Jewish grandmother in New York City, complete with fun illustrations, and I think she did a wonderful job of painting a picture for me as I read.
A picture of her grandmother, and her grandmotherly advice, of course. A picture of her Jewish neighborhood. Of her experiences as a child. Of NYC during that time period.
A fun, quick read that will make you smile.
If you would like to win a copy, leave me a comment containing your favorite advice from your own grandmother.
***************************
I received this book from the publisher via TLC Booktours in exchange for this review.