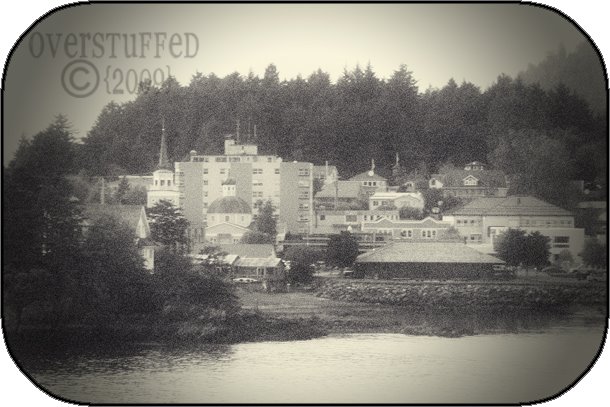 Our second port was Sitka, Alaska. If you've seen The Proposal, this is where it was set. I haven't seen the movie, but I do know it wasn't actually filmed in Sitka. They made a town in Maine look like Sitka. I did look at some pictures of the set and they did a pretty darn good job, too. Amazing what the movie people can do.
Anyway.
I loved Sitka. I thought it was one of the coolest places I've ever been. It is the fourth-largest city by population in Alaska, and it only has a population of about 9,000 people! It was originally settled by the native Tlinget people, but Russians settled there in 1799.
St. Michael's Cathedral–a Russian Orthodox Church–is probably the most well known tourist attraction there. I have a fascination with the Orthodox religion, simply because I served my mission in Romania where the Orthodox Church is the main denomination. Mom and I went and took the little self-guided tour of the church while Joel and Dad went in search of chocolate, which is apparently more important than history.
I love the Byzantine architectural style of most Orthodox churches, including this one.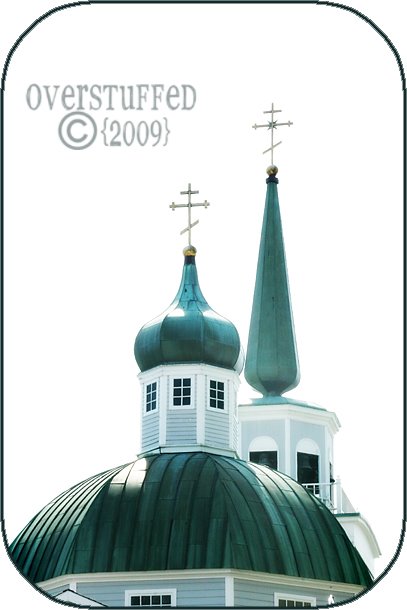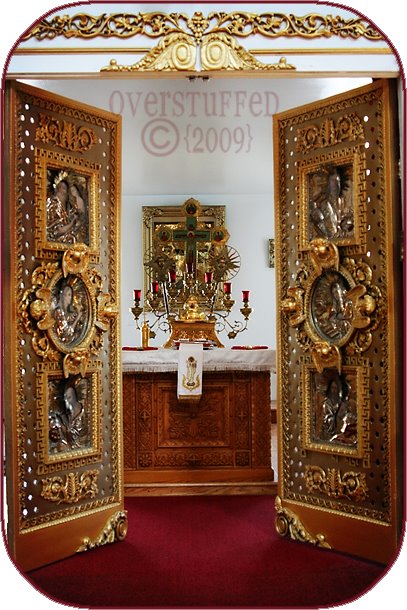 This is the roof from the inside. I loved the blue(even though everything in Alaska is blue).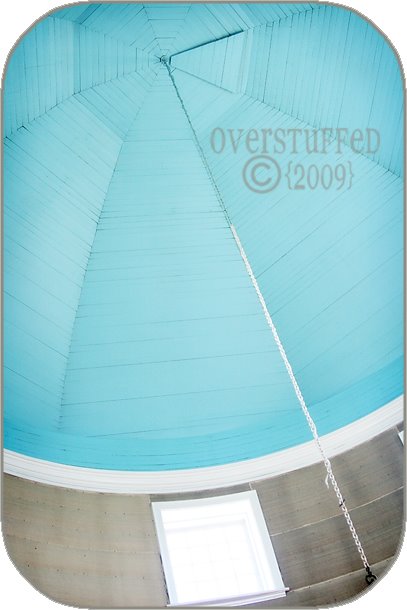 We didn't do any of the cruise excursions in Sitka, instead opting to just explore the town ourselves. Mostly we checked out all of the cute shops, and yes, Joel found his chocolate.
We ended our time in Sitka in a castle fortress that overlooks the ocean. Apparently it was built by the governor of Russian-America, Aleksandr Baranov to watch for people coming into the town from the ocean.
Joel was a little impatient waiting for me to climb the fortress stairs. I had accidentally pushed a button on my camera that was causing it to overexpose everything and I really wanted a good picture of the stairs. Unfortunately, by the time I figured out what was going on with my camera, Joel was in all of my pictures looking exasperated.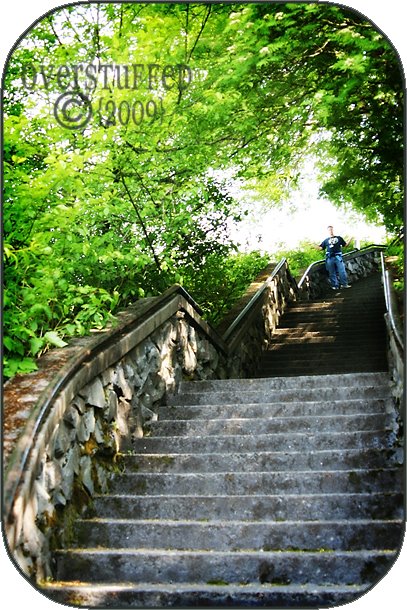 I don't have a single stair picture sans-Joel.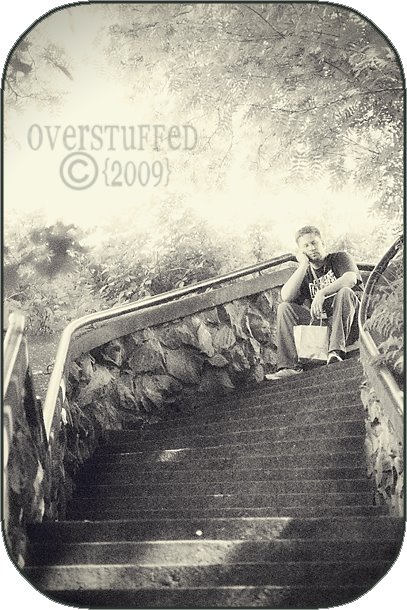 The views from the top were pretty amazing (the picture at the top of this post is a view from the castle fortress).
Can't forget the obligatory tourist pictures.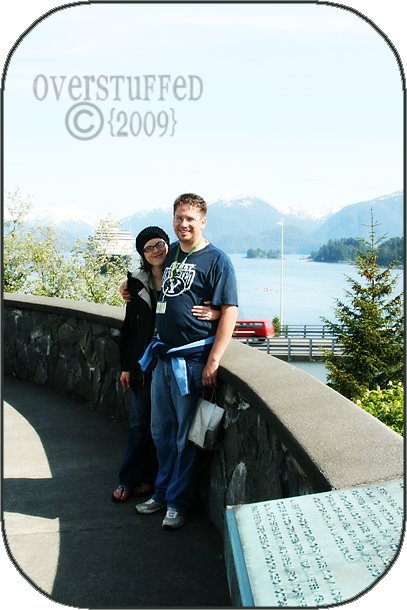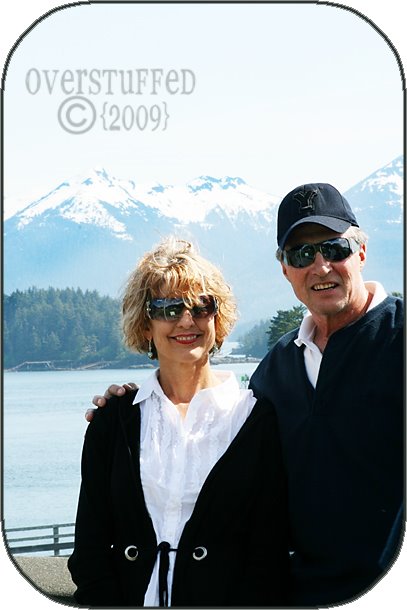 And then we went back to our home on the water for another night of good food, good entertainment(Scrabble), and good company.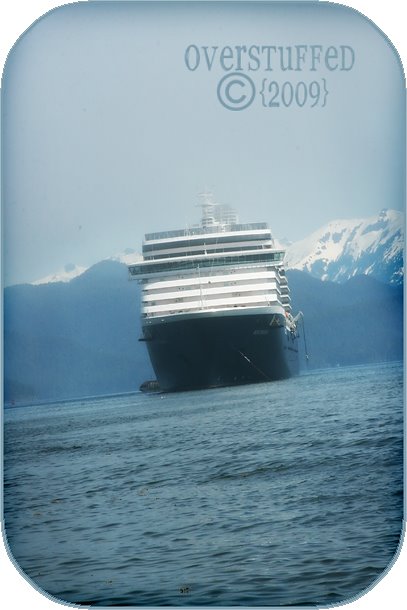 PS: I never finished writing about our Juneau port, mostly because the pictures weren't very good from the rest of our time there. So, just for the record, after we did the whale watch we went to visit the Mendenhall Glacier and then went on a salmon bake and did some shopping. There. Now I am guilt-free.