I may not have much (any?) good shopping where I live and there may not be many super great restaurants, but one thing we have plenty of is SNOW! I know I've probably mentioned it a couple million times, but I'm going to mention it again: I live in the 3rd snowiest city in the United States.
This winter isn't looking so bad, only 87 inches so far (last year at this time we'd already gotten 140 or so!). Still, we already had one snow day, and I'm pretty sure that there will be a few more, so I decided to make a few snow day survival kits for our friends.
(Sshhh. Don't tell my girls, but I may or may not have one hidden away for them when the next snow day comes.)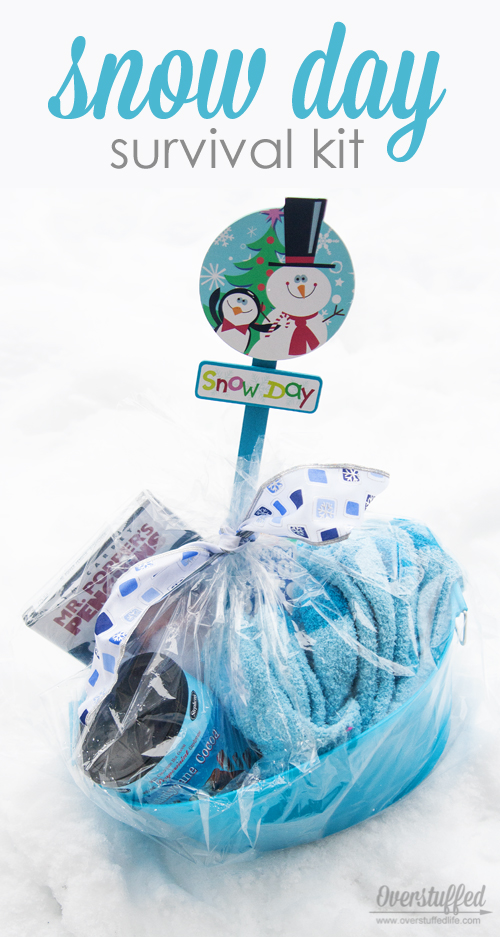 They were super simple to make, and best of all, not very expensive.
I bought the cute blue tubs from Dollar Tree, obviously for a dollar apiece. I then filled up the tubs with batting and a few fun goodies.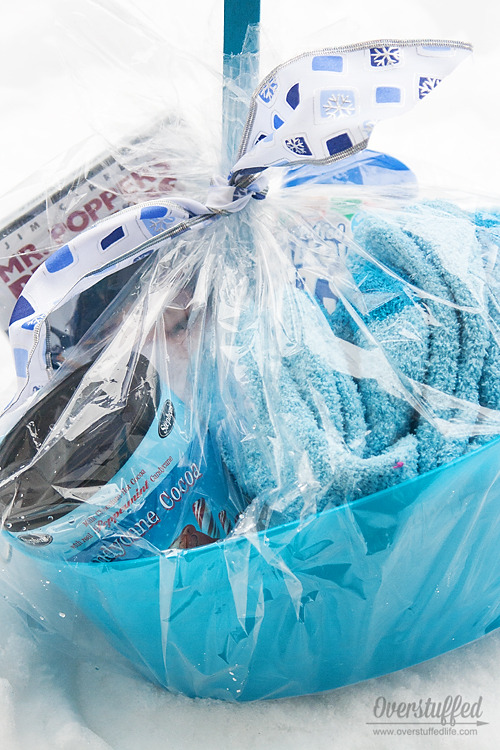 We put in our favorite hot chocolate: Stephens Candycane Cocoa. Because, what's a snow day without a good cup (or three) of hot chocolate?
And hot cocoa requires marshmallows. I found a can of mini marshmallows that was just perfect: Kraft Mallow Bits (Incidentally, Kraft puts them in the same kind of container as they do their Parmesan cheese, and Bria was wondering why I included Parmesan cheese in a snow day survival kit.)
I put in a pair of fuzzy socks for each kid. I found some at WalMart that were blue and fuzzy with snowflakes on them. Perfect!
Finally, I included a movie. Sophia and I dug around the $5 movie bins and found a few good ones:
Mr. Popper's Penguins, Happy Feet, and Happy Feet Two (many of these are actually even cheaper on Amazon, which are my affiliate links).
I topped it off with a super cute little wooden decoration that I found at WalMart for under a dollar (okay, so my mom found them at WalMart for under a dollar, but they are super cute!).
Even if you don't plan on having a lot of snow days, these are fun to put together and give away! You can pretend to have a snow day!
Happy Snow Days this winter! (Or not.)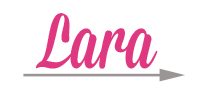 This post may contain affiliate links, for more information, please see my disclosure.