The Real Mommy Wars: 8 Struggles All Moms Understand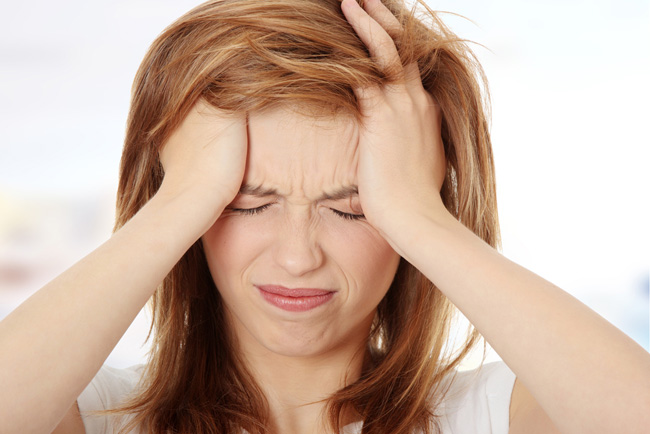 The Mommy Wars are a funny thing—moms fighting amongst themselves about the best ways to be a mom. Organic or not? Breastfeeding or bottle? Homeschooling or public? It's kind of exhausting when you get caught up in reading all of the pros and cons to the many different decisions placed before moms every day.
And I hate it.
Because you know what? Moms are already fighting the inner mommy wars on a daily basis! All moms want the best for their children, their homes, and their marriages. And most moms suffer from some amount of mom guilt because they aren't sure if the decisions they are making are good enough. We tend to look to other moms for approval of the decisions we have made, and too often we are met with judgment instead of support, which only serves to compound the mommy guilt and the internal struggles we all face.
I am so thankful when I find supportive women who help me to ditch the mom guilt and make the best decisions for my own home and family. I've found a lot of those supportive women I am looking for have such a desire to help other moms that they have written books and courses that do just that. Today I want to share with you a few of the struggles we all face as busy wives and mothers and some resources that are sure to help you in your own struggles.
8 struggles all moms understand
(affiliate links)
How to raise good kids
This is the big one, you know? We've brought these children into the world and we love them so much, but man—knowing how to raise them right is a struggle. And that's not to mention how hard it is to always stay calm and loving with them. My biggest personal struggle as a mother is definitely how to keep my temper in check.
Resources that can help:
Happy You, Happy Family by Kelly Holmes
The Temper Toolkit: How to Take Control of Your Temper Before You Lose It by Lisa-Jo Baker
The Mom Reality: What Parenting Handbooks Never Tell You by Erin Myers
Everyday Hope: Real Encouragement for Worn and Weary Moms by Kayse Pratt
How to stretch a dollar as far as possible
I started out my mom journey when my husband was getting his Master's degree and had my youngest right after he graduated with his doctorate. Needless to say, we really had to stretch those dollars in those years. Today, we still have to stretch them because teenagers are expensive and a professor's salary isn't huge. I'm always looking for new ways to budget and save money so that I don't feel totally stressed out every time I pay the mortgage.
Resources that can help:
31 Days of Living Well and Spending Zero by Ruth Soukup
Real Life Money Plan: Designing a Money Plan to Fit Your Real Life by Jessi Fearon
How to be Frugal: A Guided 10 Unit Course That Will Teach You How to Be Frugal Online, In the Store, and In Your Home by Jennifer Roscamp
How to Coupon Effectively: How to Save $5200 Per Year In Just 2 Hours Per Week by Lauren Greutman
How to get dinner on the table every night
This might be the worst one for me, personally. I'm super grateful to have a husband who loves cooking and eating way more than I do, so he usually takes this job on happily. But sometimes he can't and that means I have to do it and I feel like I have no ability in this department. But I've got to feed my kids, so learning how to cook and meal plan is pretty essential.
Resources that can help:
What's 4 Dinner Challenge Meal Planning eCourse by Erin Odom and Holly Dvorak
Feeding Toddlers: A Pediatrician's Guide to Happy and Healthy Mealtimes by Dr. Orlena Kerek
Delicious Dinners in Under an Hour by Mique Provost
Slow Cooker Favorites by Lynn Walls
How to find time for dating your husband
My husband and I have gone through periods where we barely see each other because he's busy with work and I'm busy with the kids. I hate those times, because I lose the connection with the person that is my best friend and partner in this whole mom gig. It's really important to do set aside time for each other, no matter what else is going on so that you can keep your relationship with your husband front and center. But there's not denying that it can be a struggle to find that time regularly.
Resources that can help:
52 Dates for Two by The Dating Divas
Boost Your Libido Course by Shelia Wray Gregoire
Making Big Life Changes Together: Pursuing Your Dreams as a Couple by Haley Stewart
Rekindling Romance eKit: 7 Ideas to Help Reginite the Spark by Jami Balmet
How to keep your life and home organized
My house right now as I write this? Not organized. The older my children get, the less time I have to devote to organizing and the more things I need to actually organize. It's a struggle. I love to organize though, it's mostly a matter of staying on top of it and knowing how to organize things in a way that will keep organized. I mean if that's even possible.
Resources that can help:
Clutterfree With Kids: Change Your Thinking, Discover New Habits, Free Your Home by Joshua Becker
Cozy Minimalist Decorating Class by Myquillyn Smith
Overwhelm to Order: The Ultimate Homemaking Binder by Rachel Norman
2017-2018 Personal Planner by Jolanthe Erb
How to keep your house clean
Similar to organization, keeping the house clean is also a struggle. Getting your kids to do their chores so you don't have to clean everything yourself may be an even larger struggle. Finding the time and the know how to get deep cleaning done is something that is hard for me, too. I'm always looking for ways to get more house cleaned faster, aren't you?
Resources that can help:
Speed Clean the Deep Clean: A Collection of Time Saving Cleaning Tutorials and Tips for Busy Moms by Katelyn Fagan
The Ultimate Spring Cleaning Hack Guide by Amy Bellgardt
Minimize the Mess: A Mother's Guide to Simplifying the Home by Rachel Kratz
Family Chore Planner by Mandi Ehman
How to be more productive
I often feel like I am just spinning my wheels because I am not disciplined enough to do everything I could be doing in a day. Or, more likely, I head into the kitchen with the sole intention of cleaning up the breakfast mess and on my way there, I notice that the living room is a mess. So I start cleaning the living room, and go into my daughter's bedroom to put away the shoes she left in the living room and then notice all the things that need to be done in there…and so forth. It's the whole If You Give a Mouse a Cookie scenario, mom style. The fact that I also work from home doesn't help—I need tactics to stay focused and disciplined!
Resources that can help:
Stretched too Thin: 10 Days to Overcoming the Hustle and Thriving as a Working Mom by Jessica Turner
21 Days to a More Disciplined Life by Crystal Paine
Productivity and Well-Being Ecourse by Lisa Grace Byrne
Your Morning Manual: A Guide and Workbook for Resetting and Maximizing Your Mornings by Emily Bredeson
How to find time for yourself
This just might be the biggest struggle for all moms everywhere. We are so very focused on our children and homes that it often doesn't occur to us to take a little time for self-care—or even that we should! I have also found that sometimes I think I'm taking time for myself and doing a little self-care, but really I am sabotaging myself—perhaps by spending too much time on social media or feeling like indulging in more ice cream is a good thing. Self-care done the right way, though, leaves you feeling refreshed and ready to face your inner mommy battles again.
Resources that can help:
Boundaries and Margins Webinar by Saren Loosli
30 Days, 30 Ways for Mothers to Take Care of Themselves by Angela Henderson
Bullet Journaling for Book Lovers by Anne Bogel
Breathe: A Faith-Based Journey Toward Margin by Amy Blevins
The 2017 Ultimate Homemaking Bundle
If you clicked on any of the above resources, you probably noticed that they all took you to the same place: The Ultimate Homemaking Bundle. This bundle is my absolute favorite thing to buy every year. I am always looking for those supportive mom resources to help me in my own struggles, and I send a fair amount of my "fun" money on these types of ebooks or ecourses. Call me a self-improvement junkie, but it's something I really enjoy doing.
The absolute best thing about the Ultimate Homemaking Bundle is that it has enough resources (106 this year) to last me a really long time, and all for the incredibly low price of $29.97. 6 of the resources I have highlighted in this post cost more than that by themselves if purchased outside of the bundle. And all 6 of them are courses I know will give me great value and will help me with the things I personally struggle with as a mom.
The worst thing about it is that it is only available for a few days every year. The 2017 Ultimate Homemaking Bundle expires on May 1, 2017 at 11:59 pm. So if you're interested in getting almost $2000 worth of really great resources to help you be a better mother and homemaker for just $29.97, you'll want to be sure you purchase it today.
This is the fourth year that I have purchased this bundle, and I am finding it to be one of the best ever!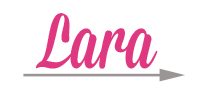 This post may contain affiliate links, for more information, please see my disclosure.