Not a Mommy Blogger Anymore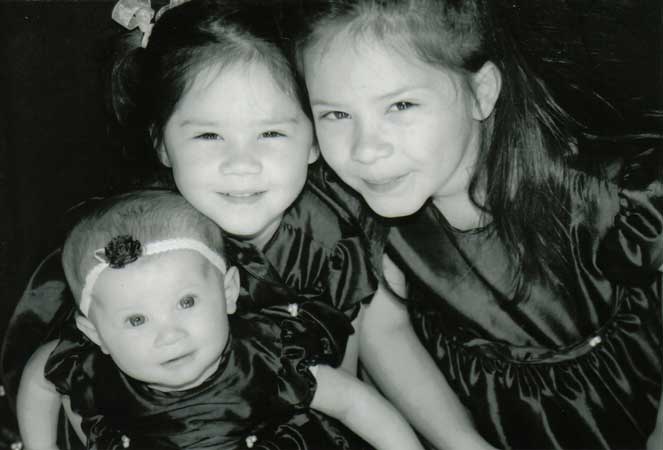 Yesterday, Sophia and I were out shopping when she told me that the shoes she was wearing hurt her feet.
"Are they too small?" I asked.
"No. They just pinch my toes. But I can handle it. I'm a big girl!"
And then it hit me–I am not a mom of littles anymore. And as far as blogging goes, I don't think I can call myself a "Mommy Blogger" at this point. I know I'm not much of a blogger at all these days, but it feels like my kids are getting too old for the whole mom blog genre. I mean, they aren't all that old, but I guess I just think of a mommy blogger as being one with littles who are still in diapers and not yet in school.
Bria is wary that anything she says or does will be put on the blog, and she tells me what I can and cannot post about her, and the list of okay stuff is shrinking daily. Chloe just turned 9, and while she probably doesn't care whether or not I write about her, she's just past all the toddler and preschool cuteness. And then there's Sophia. Sophia is my baby whose birth and life has been entirely documented on this blog. And now she's just about to graduate from Kindergarten, and is a self-proclaimed big girl who can handle shoes that pinch her toes (which really are too small, because she won't stop growing)!
When did this happen to me?
My blog had a birthday a few days ago. It turned a whopping 7 years old, which is pretty old in blogging years. When I first began blogging I was the just-turned-30 mother of two young children. I was the wife of a doctoral student, living in student housing on a student budget. I was serving as Relief Society President, which kept me very busy. I didn't do much performing or teaching, though I had a few students and a singing gig here or there.
Bria was only four years old, and gave me hilarious blog fodder for myKids Say the Darnedest Thing section. (Truthfully, she still does, I'm just not allowed to tell you that.) Chloe was an adorable two-year-old, and I was a SAHM in the purest sense of the acronym.
(Most of the posts I wrote in my old diary style blogging days are no longer published due to privacy and an ever-evolving blog)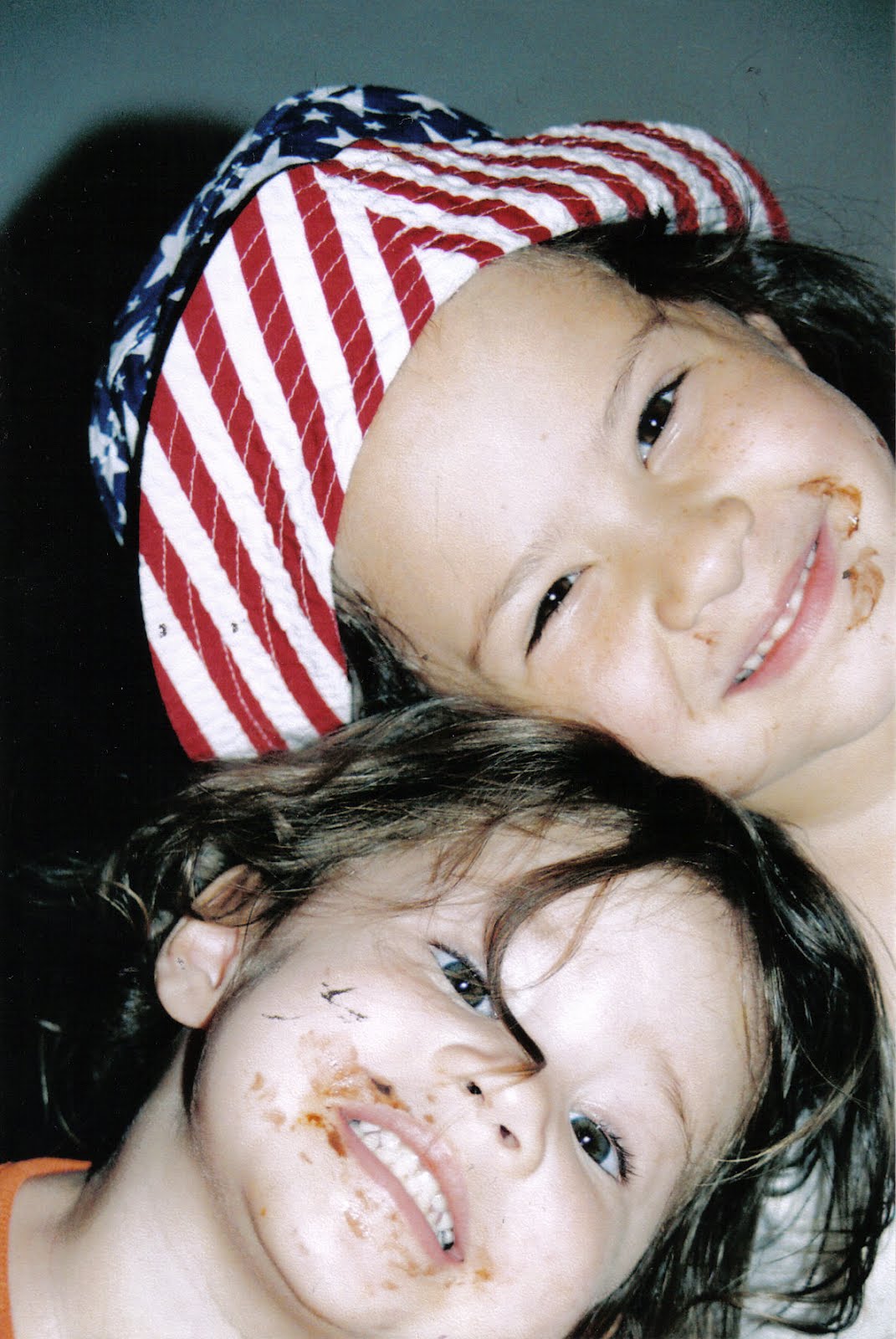 Nowadays, I can hardly remember what those wonderful doctoral days (which I probably romanticize) in Arizona were like. I'm pushing 40, we're no longer in school (which once seemed to be such a faraway prospect), I'm teaching part time, and once Sophia is in school all day next year, I'll move closer to full time. My life used to be overstuffed with young children and all that came with that: Potty training, pregnancy, princess dress ups, and play dates. Now it's overstuffed with older children and their own set of stuff: Math homework and music lessons, chores and chauffeuring, braces and Brownies, Daisies, & Cadettes–not to mention the piles of dishes and laundry that were always there, but have just gotten bigger and bigger.
Growing. It happens so naturally, but every once in a while you turn around and say, "Hey! When did this happen to me? Where did my babies go? And, also, my youthful figure is gone! Who took it??"
On Monday, I took Bria to rehearse with her accompanist for an upcoming violin recital. I sat there and watched her play a Vivaldi concerto flawlessly, and I thought of the little four-year-old girl who used to saw through her Twinkles every afternoon and I just started crying. Heck, I'm crying now just thinking of it. When did this beautiful and talented young woman start living in my house?
And Chloe. She's no longer my cute little chubby two-year old who used to walk around the house with a pen and paper glued to her hands. I miss that kid. But instead I have this amazing nine-year-old who is lovely and smart and kind and still has a pen and paper glued to her hands. That's how I know she's the same girl.
And of course, Sophia. My mischievous baby. She's a big girl now. Going into the freaking first grade. Wise beyond her five years. Smart as heck. And I don't know where she came from, either.
So, I'm not a mommy blogger anymore. But I'm sure thankful that I was. Because I love to go back and read all of the funny stories about the three little girls that used to live here. And I really hope I'm allowed to blog a bit more about three bigger girls that have taken their places. Otherwise, I don't know how I'll be able to remember them when yet another set of bigger girls comes to replace them. Or when they just leave altogether.
Because I think I still want to be a Mommy blogger, if that's okay with you.
(Or, maybe I'll just be a puppy blogger instead….look who got a haircut!)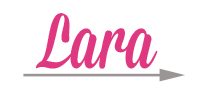 This post may contain affiliate links, for more information, please see my disclosure.