The Five Finger Promise: Printable PDF
Emily Belle Freeman introduced a wonderful visual for Genesis 28:15 in the October 2023 LDS General Conference. Use this printable of the 5 Finger Promise in your ministering, young women, or Sunday school classes.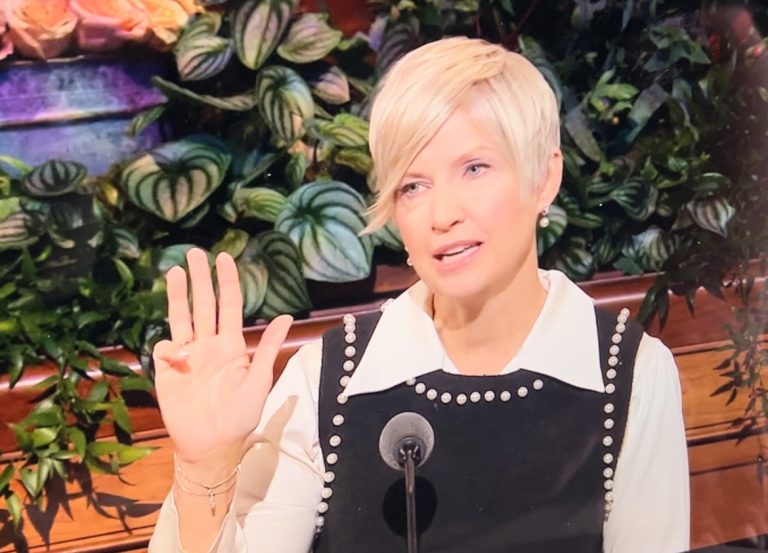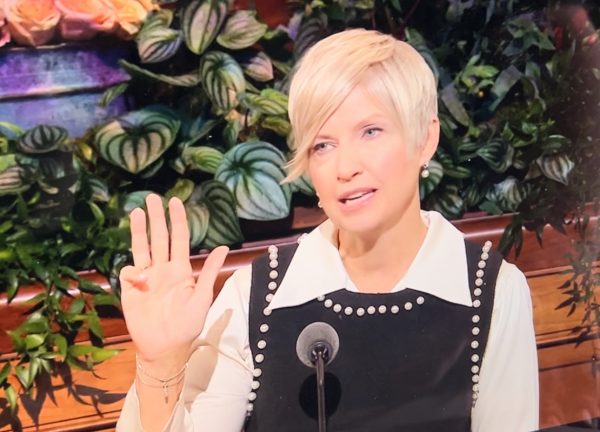 Use the form at the end of this post to download the printable
I was so excited when Emily Belle Freeman was called as the General Young Women's President. I love her podcasts, the way she teaches the Gospel, and her solid testimony and focus on Jesus Crhist.
Her first General Conference talk today did not disappoint! Her testimony and focus on our Savior shone through. I especially loved her visual of God's promise to Jacob in Genesis 28:15.
And, behold, I am with thee, and will keep thee in all places whither thou goest, and will bring thee again into this land; for I will not leave thee, until I have done that which I have spoken to thee of.

Genesis 28:15, KJV
Sister Freeman calls this promise the "Five-Finger Promise" and used modern, understandable language to help us understand what the Lord meant in that verse.
I am with you
I will keep you safe
I will bring you home again
I will not leave you
I will keep my promise to you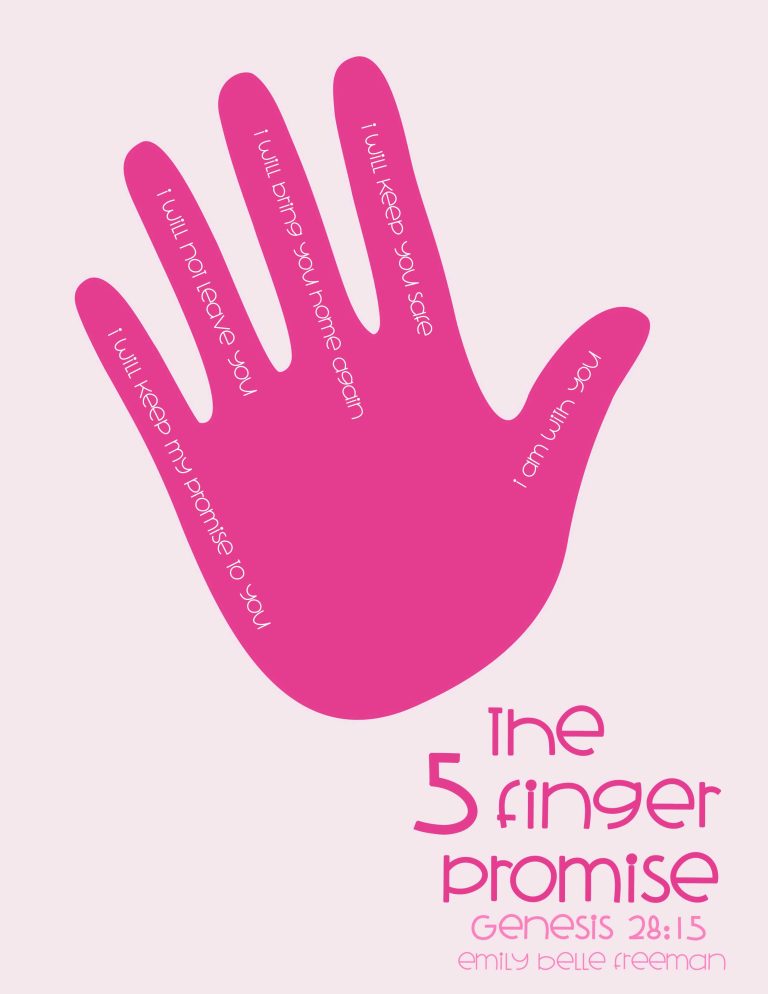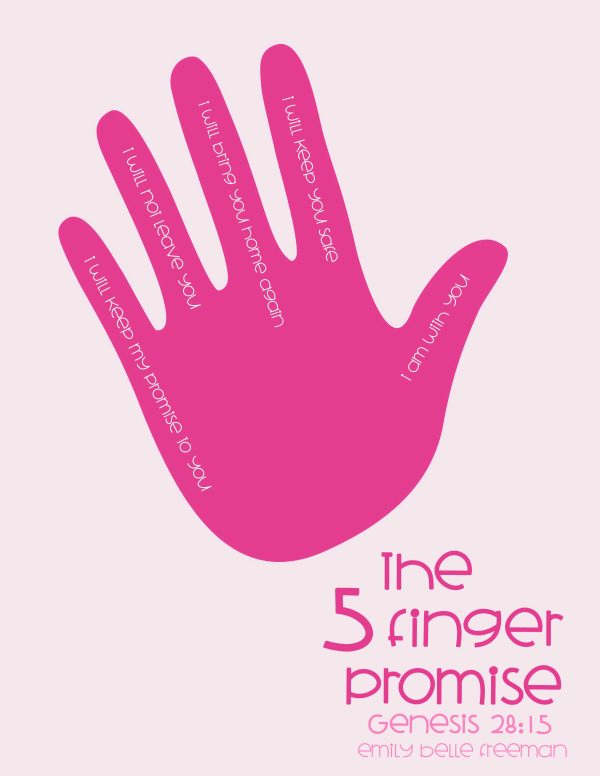 To download the printable, enter your email into the form at the end of this post. The printable pdf file will be sent directly to your email inbox. Y
You will receive two versions of the printable, one pink and one blue. Print it out and use it for seminary classes, Young women lessons, Relief Society lessons, ministering, Sunday school, or for Family Home Evening.
Enjoy!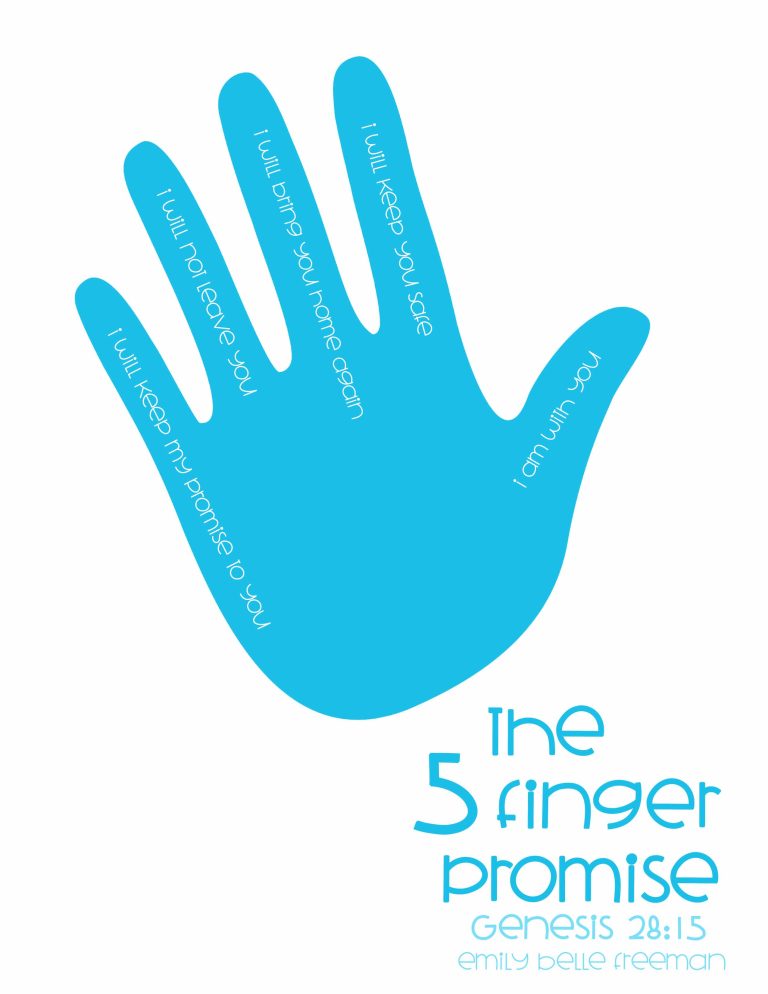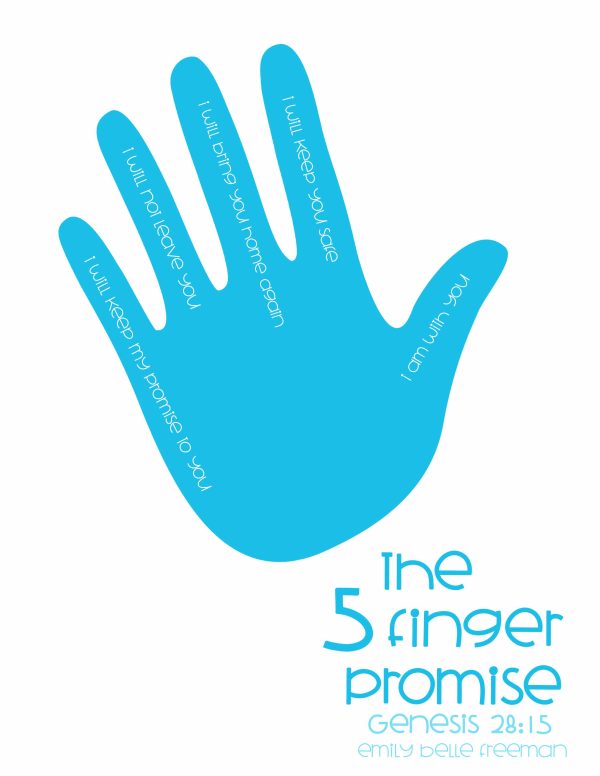 Read more about Sister Emily Belle Freeman's talk here: Walking in Covenant Relationship with Christ