Good Luck on Exams Care Package (Printable PDF)
Download these free printable cards to send good luck wishes to your favorite college and high school students during exam week.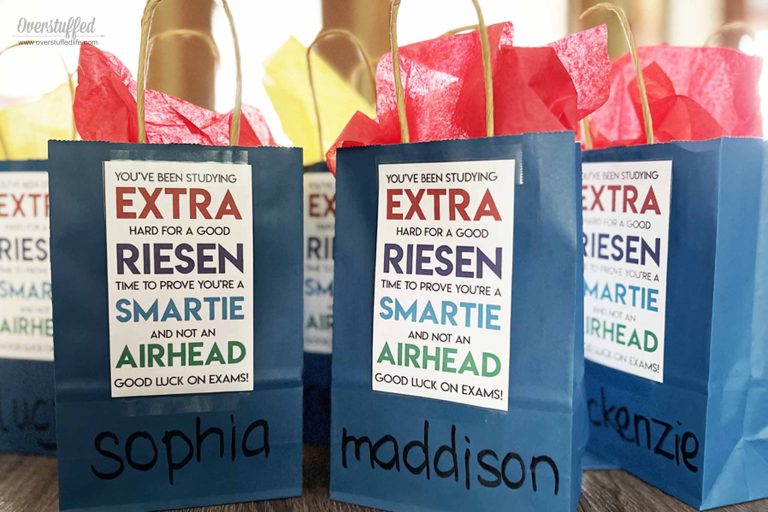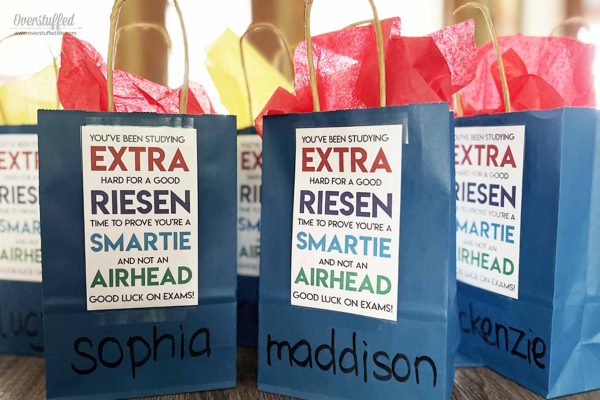 Exam week is one of the most stressful times for kids in school, whether that be college, high school, or even middle school. They always appreciate an extra little boost of confidence by way of a care package or good luck message.
For final exams last semester, I made some cute little printable greeting cards to go along with a simple care package for my daughter and some of the other girls in our youth group at church. It was fun to deliver them and see the big smiles and gratitude for a little something to help them feel loved while they were studying so hard.
The Good Luck on Exams greeting card says:
You've been studying EXTRA hard for a good RIESEN. Time to prove you are a SMARTIE and not an AIRHEAD! Good luck on exams!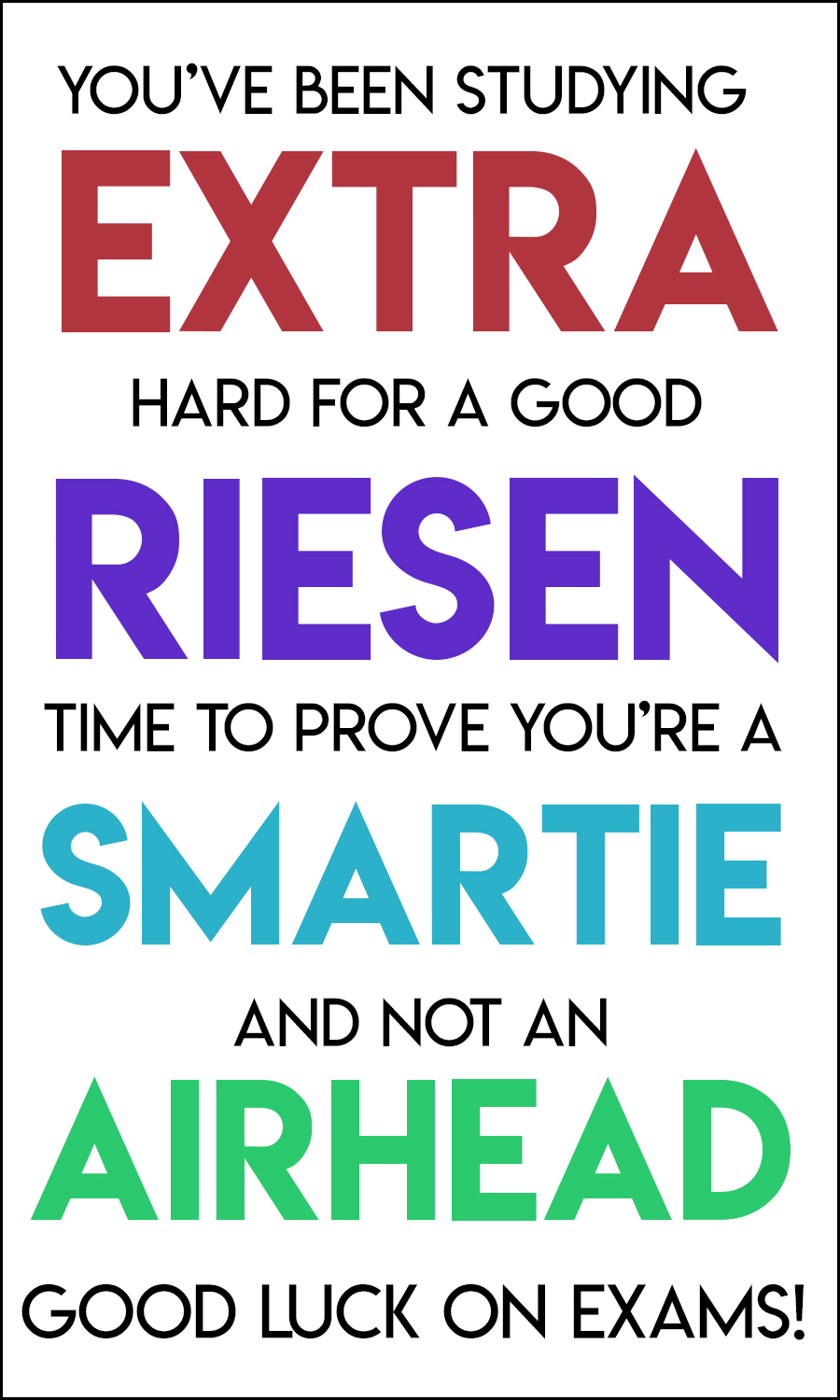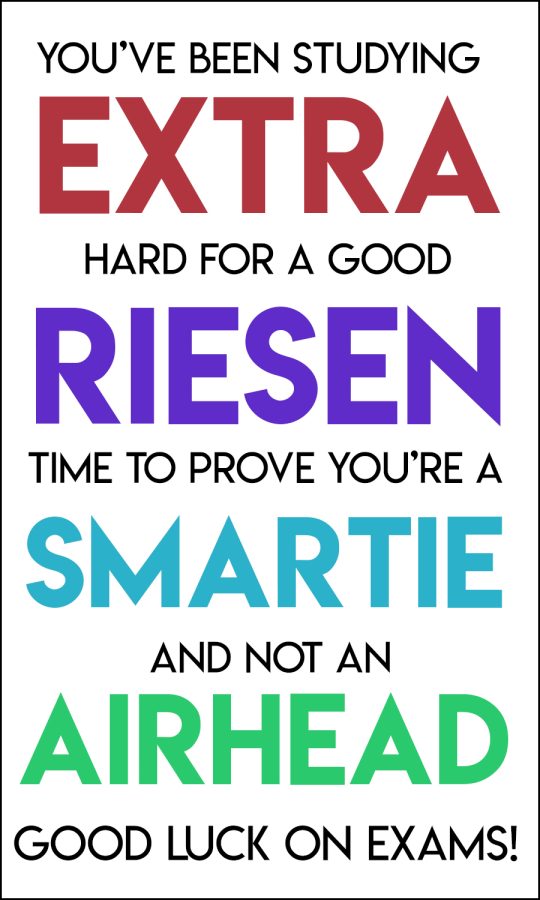 ​
How to put together your exams care package
To buy:
For bonus points you can also include a few little exam study supplies such as highlighters and note cards.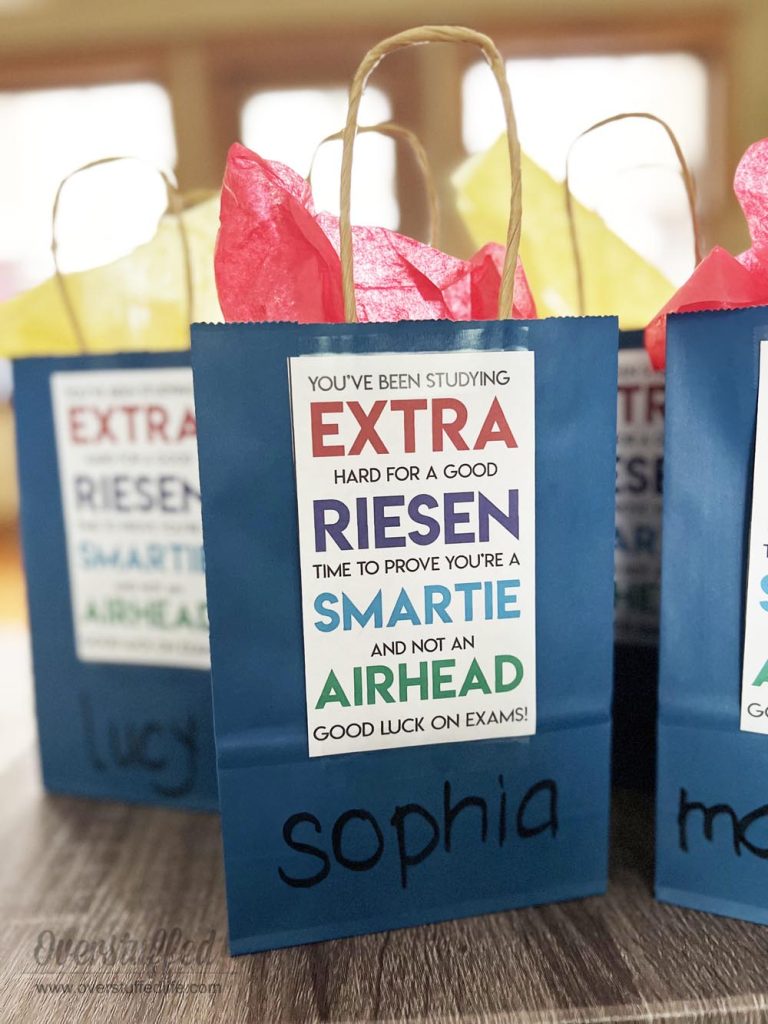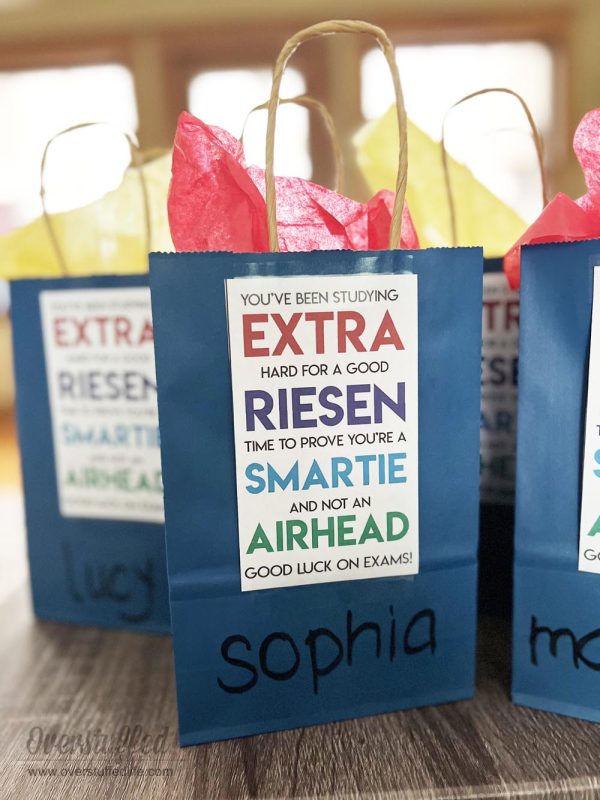 Directions:
Download the good luck cards by entering your email in the form at the bottom of this post. A pdf file will be sent directly to your email inbox.
Print out the cards onto white card stock paper. You can do this on your home printer or you can send the file to a local print shop.
If desired, personalize the cards with your own text on the back. Students will appreciate your handwritten best wishes, too.
Cut out the cards using a paper trimmer or scissors.
Fill your gift bags with the treats and study supplies.
Add the tissue paper.
Staple or tape the good luck cards onto the gift bag
Deliver them to stressed out students during exam week!
Your favorite students will greatly appreciate the boost of confidence and love that this simple care package will bring them!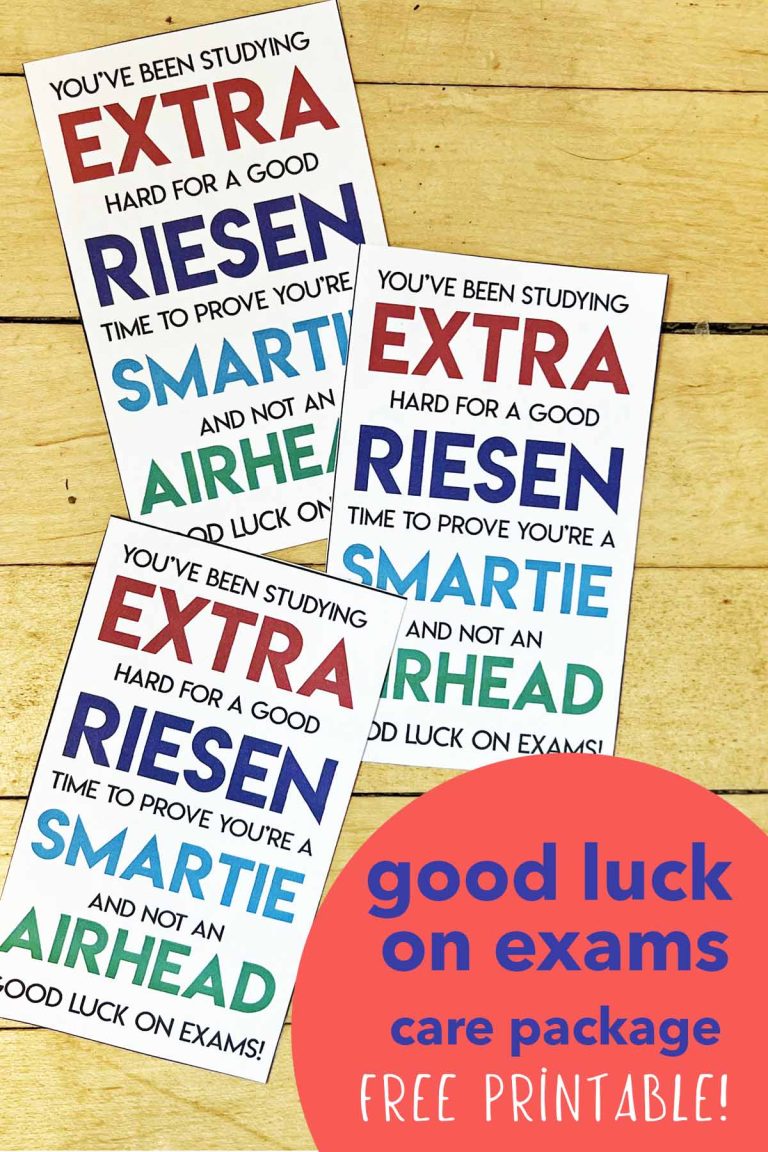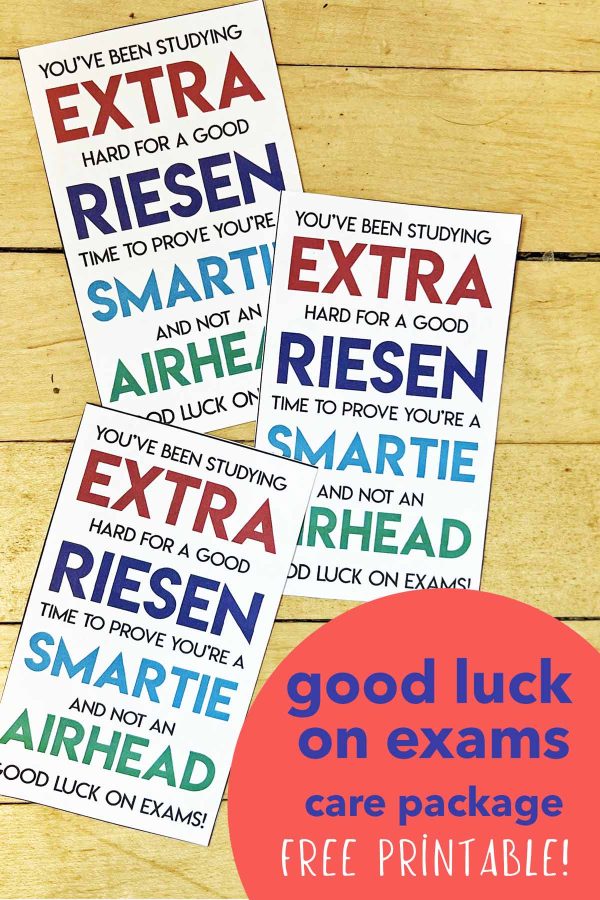 More printables you might like: