Backyard Summer Fun: Water Balloon Baseball
If you're looking for some fun water balloon games for outdoor parties or simple backyard play on a hot day, water balloon baseball will always be a hit!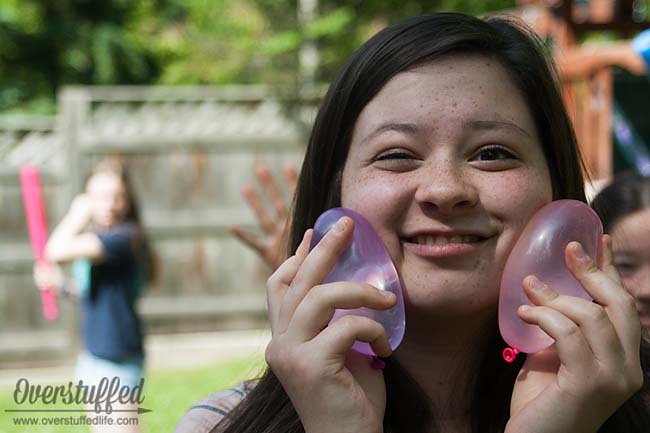 Thanks to Banana Boat® and Tapinfluence for making this post possible!
You guys. We are two weeks into summer vacation and it's already started. You know what I'm talking about, don't you?
"I'm BORED." "There's NOTHING to do!" "When are we gonna do something FUN?"
Usually I point them to the same things: reading, playing outside, making a craft. But sometimes I decide to be a fun mom and make some summer fun for them. The other day, I decided we would invite some friends over and play water balloon baseball.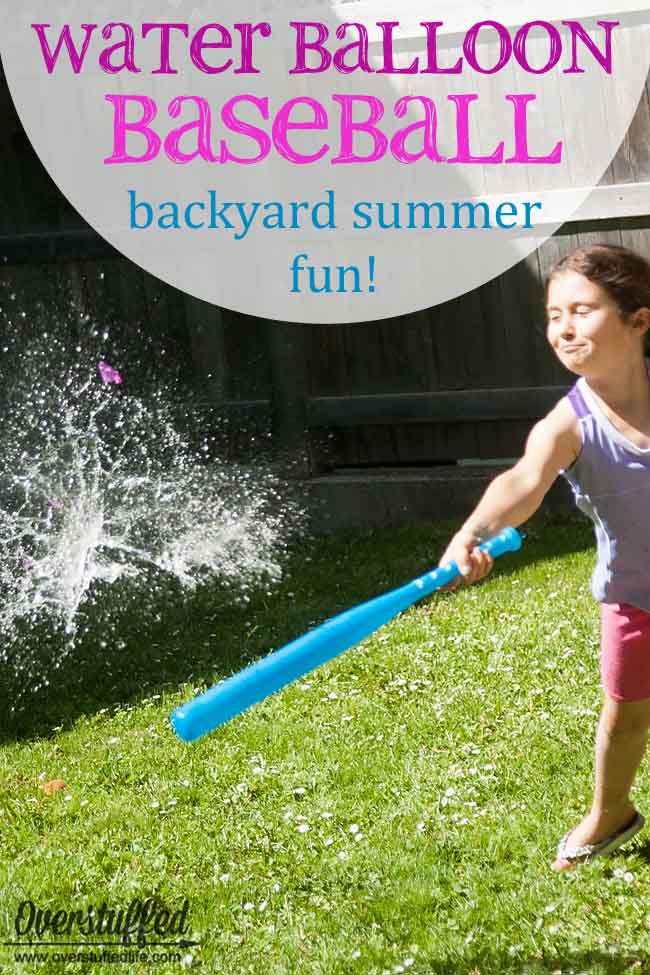 My middle daughter and I filled a bunch of water balloons—but, let's be honest—I filled 95% of those balloons! I think next time I'm going to buy one of these water balloon fillers or even try these funky bulk water balloon filler things.
Once they were filled, the kids had at them with the wiffle bats. (If you don't have any, they are always at the dollar store )
I had envisioned we'd do a whole baseball game, but they were content with batting practice.
They had so much fun!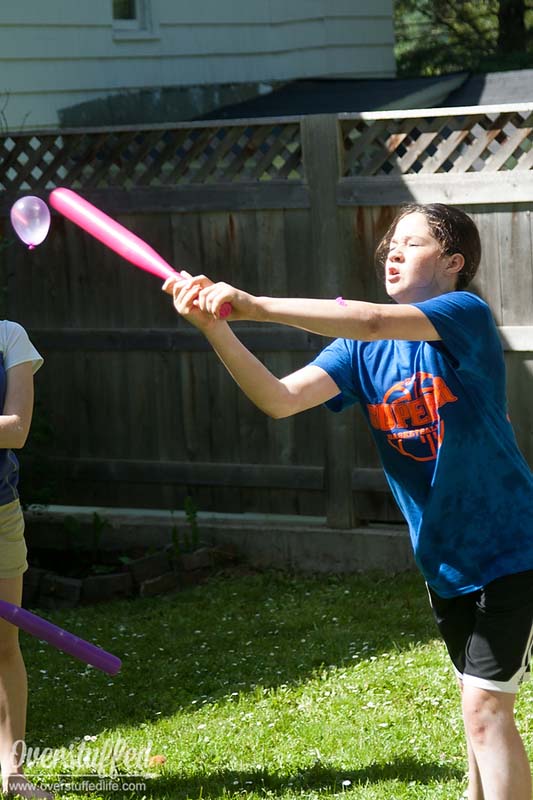 I only had three bats, but they had themselves lined up for turns. It was fun to watch them organize the game. I was going to come up with rules for tagging players out and running bases, but I think they had more fun making up their own rules and doing it how they wanted to. In the end, it ended up being a great way to alleviate boredom and cool off on a hot summer day!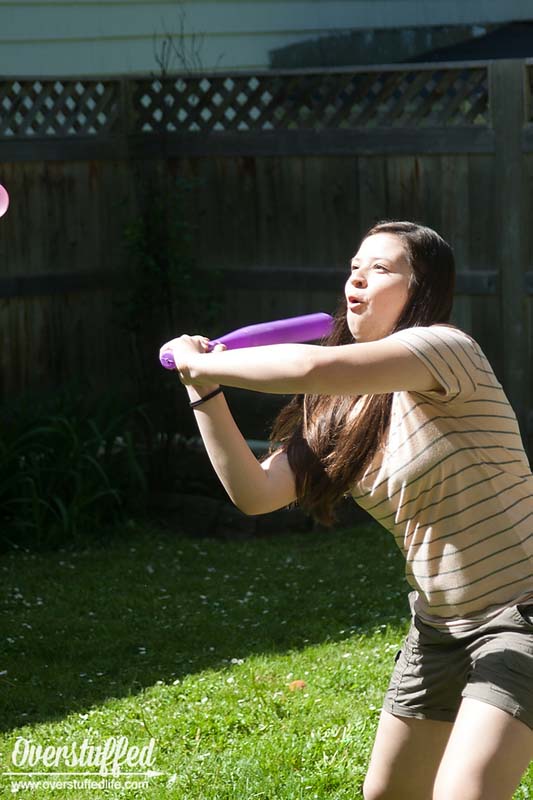 Since they had to take turns at bat, my youngest daughter got out some other water toys and it was just a free-for-all! Pool noodles, water rockets, water balloons, and lots of screaming, happy children!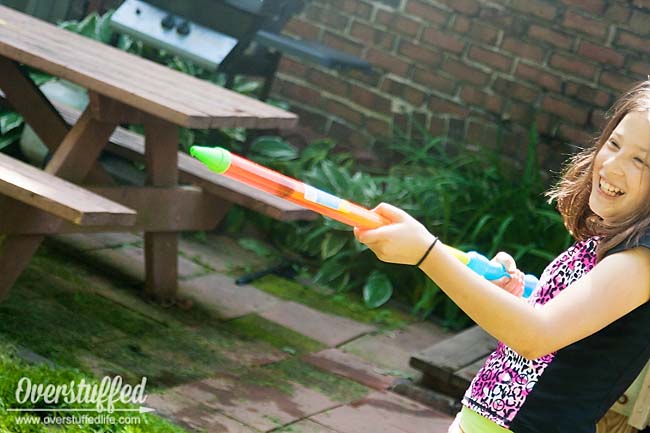 What a fun afternoon on a hot, sunny summer day! And it really didn't take much planning at all—just a little time to fill the balloons and find the water toys and wiffle bats in the basement and a few texts to the neighborhood moms.
Sometimes I think being the "fun mom" means a lot of ultra planning and cutesy ideas, but it doesn't have to. Just grab what you have and make your own fun. The kids will love whatever you come up with.
If you're afraid to allow water balloons in your yard because of the mess, I have an easy solution.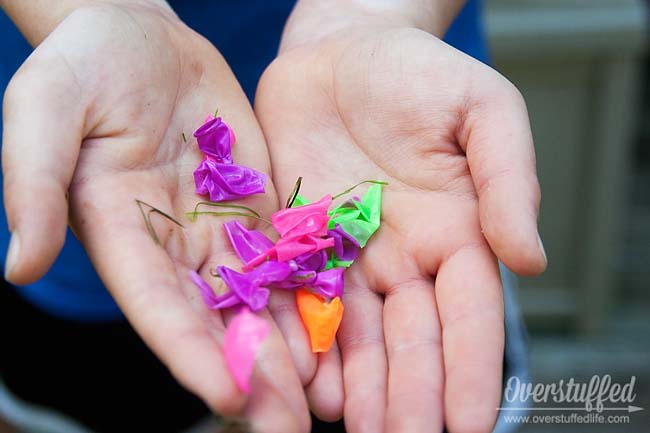 Give a popsicle to every kid who helps clean up the broken balloon pieces.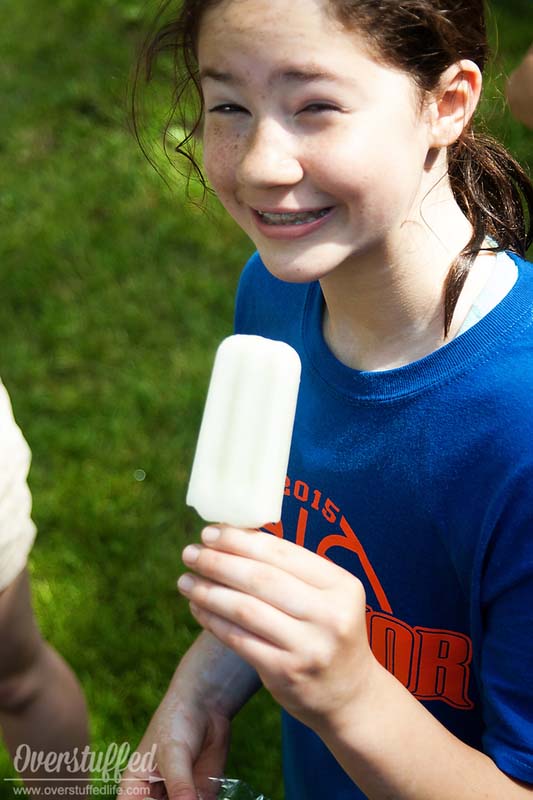 Happy kids, happy mom, clean yard. Win, win, win.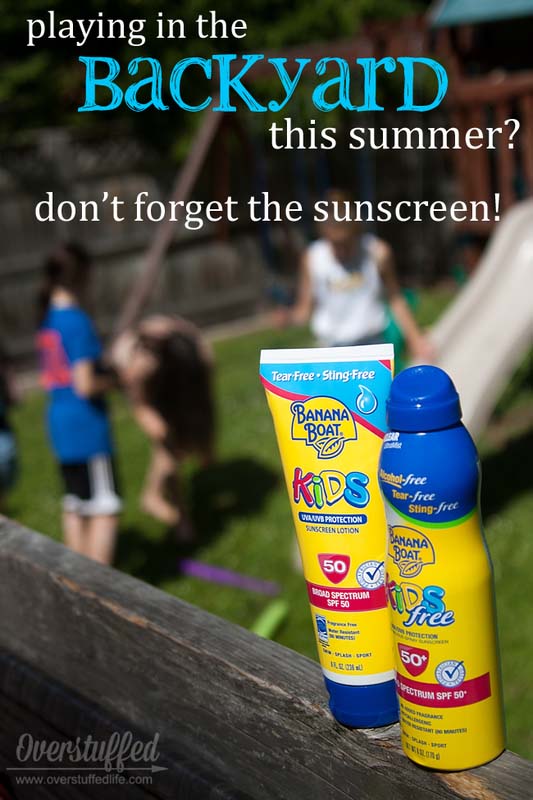 One thing that I've noticed about summer fun in the backyard is that I often forget sunscreen. It's just the backyard, right? But guess what? The sun is still just as damaging in the backyard as it is at the beach or the pool. So, I'm making a concerted effort this year to remind the kids to apply lots of sunscreen before they go outside to play.
I like the Banana Boat® products because they've been tested in seven different conditions—sun, pool water, ocean water, wind, sweat, sand, and extreme heat. I also like the Kids Free line, because I have a couple kids who are sensitive to anything I put on their skin, and they do just fine with Banana Boat® Kids Free. And I always like to have a pretty high SPF because despite their Hawaiian heritage, my kids are pretty fair.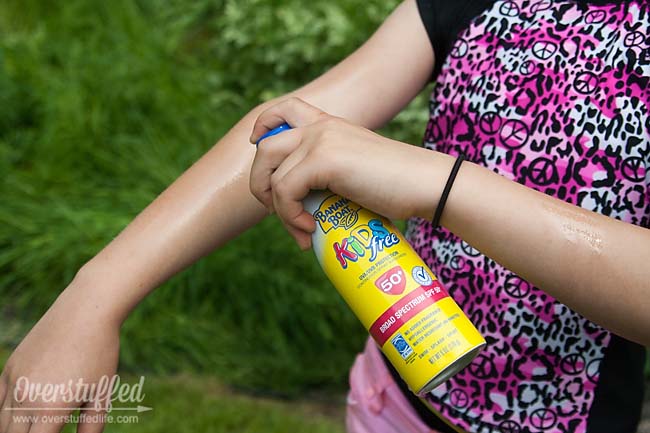 After a water fight, it's a good idea to reapply the sunscreen. I like those sprays, because they aren't messy and the kids don't feel like it's sidetracking their fun to reapply the sunscreen really quickly!
The last thing you want is a sunburn putting a damper on your summer fun!
What are your favorite backyard activities for summer?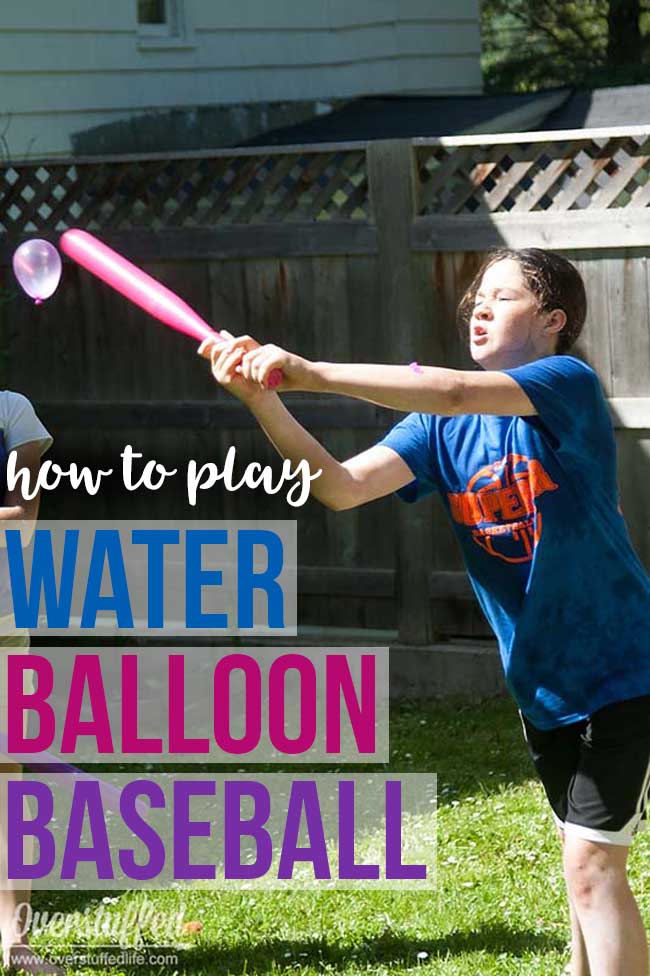 This is a sponsored conversation written by me on behalf of Banana Boat® . The opinions and text are all mine.
You might also like:
This post may contain affiliate links, for more information, please see my disclosure.