19 Helpful Gifts for the Busy Mom
I am a busy and often overwhelmed mom. With three kids in three different schools (high school, middle school, and elementary school), I often feel like all I ever do is manage their schedules and chauffeur them all over the place. Which doesn't leave much time for cleaning the house, cooking, or working.
I know I'm not the only mom in this predicament. I used to think it would get better as my children got older, but it's definitely proven to be the opposite, just as all the more experienced moms I knew promised it would. Sigh.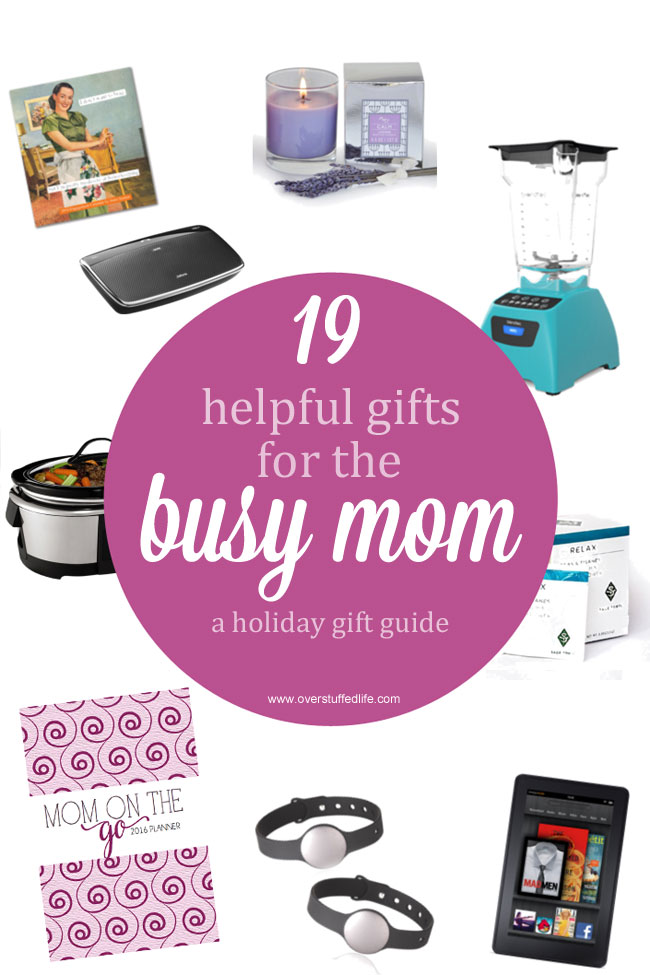 Make sure to check out our Ultimate Holiday Gift Guide—Find hundreds of gift ideas for EVERYONE on your list!
But! There are things that can help. And if you have a busy and overwhelmed mom in your life, this list is sure to give you a couple ideas for gifts. If YOU are the busy mom, send it on to your husband and kids and mark just what you want! (Affiliate links)
Busy moms not only want to look good, they want to FEEL good.
One of the most life-changing things I have purchased in recent years is the Dressing Your Truth system. DYT has helped me to understand how what I wear and who I am are intricately linked. It has helped me to dress true to myself—to dress MY truth and not how the fashion magazines are telling me I should dress.
It may be a bit of a splurge for me, but the benefits I have gained from this system are priceless (cheesy as that sounds). And the best news is that now you can get the system for FREE! Liveyourtruth.com
Busy moms need to stay organized in a stylish way.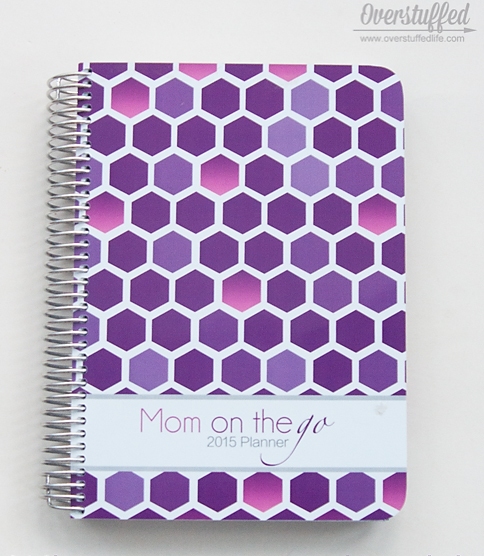 Some busy moms will be perfectly organized digitally. I am not that mom, and neither are many of my busy mom friends. I desperately rely on my paper planner, and my favorite one to use is the uber cute Mom on the Go Planner. The set up is perfect for my own busy life and I am rarely found without it in my purse! It comes in several cute styles, so you can find the perfect one for you. Intheleafytreetops.com.
Some busy moms prefer a cute wall calendar to go along with their planner. These options are all really cute!
Personalized journal or planner: These can be personalized with your own photos. And like everything Minted does, the result is stunning. Minted.
You can also get a Personalized calendar that will be just as beautiful. Minted.
Anne Taintor Wall Calendar: These vintage housekeepers with their sarcastic remarks always make me smile. And boy, do I ever relate! Calendars.com.
Moms Do It All Planners and Calendars: Lots of cute choices, and again, the name says it all! Give that poor mom a way to organize her do-it-all life. Calendars.com.
Busy moms live half their lives in the car—they need things to make that easier.
A couple years ago, The Maestro bought me a Jabra Cruiser 2 Bluetooth speaker for the car. I know many modern cars are already equipped with bluetooth, but my decidedly un-modern 2002 Honda was not. This thing has made my life so much easier! I can talk to my mom or make important calls while I am driving the 20 minutes to piano lessons or while I wait for kids to finish up at sports practices. I have even used it to call the doctor while I drove to her office when it was obvious my daughter had broken a bone. Amazon
My kids like to bring their whole entire lives with them when we are driving somewhere. This Backseat Organizer is nice because it at least corrals it all, even if it doesn't actually stay organized! Amazon
My kids also tend to leave their trash all over the car. It's amazing how quickly a newly clean car can start looking like a landfill! I love this Car Garbage Can—it's super functional and looks good. I just have to remember to actually empty it. Amazon
I would be lost without my Power Inverter Car Charger. I like this one because it has two USB slots and one for a normal AC/DC plug. I often work on my laptop while I am waiting, and it is nice to be able to charge it. Amazon
Busy moms are already super productive, but tools to help make her productivity easier are always appreciated.
I had no idea how helpful putting up a Magnetic Whiteboard Calendar in my kitchen would be. But it has been amazing. The kids are actually taking more ownership of their schedules because they can see them on a daily basis. Amazon
I know that fitbits are all the rage for making sure you get your steps in, but I prefer the Misfit Shine. I like it because it looks more stylish and because you can make it even more stylish by purchasing bracelet or necklace accessories for it. It syncs with my phone and I can see if I hit my activity and sleep goals every day. Amazon
I love my BlendTec so much. I use it for smoothies and pie crust and grinding things and making soup and a ton of other stuff. It really cuts down time spent in the kitchen doing the mundane. Amazon
I don't have this item (yet), but what busy mom wouldn't love a Wi-fi controlled crock pot? Doesn't that sound amazing? You can turn it on even when you are not home and have dinner waiting for you. Unfortunately it can't put the dinner in by itself, but it's still pretty darn cool. Amazon
Most of all, the busy mom needs to just relax!
There is nothing better than being able to curl up in a warm blanket, sip my favorite tea, and read at the end of a long and crazy day. Below are some things all moms will appreciate—and maybe you can give her a foot massage while she's reading, too.
Whatever you get her, just remember that every busy mom really just wants a little help and a whole lot of love.
This post may contain affiliate links, for more information, please see my disclosure.