Gift Guide for the Teenage Girl
As the mother of three girls, I recognize just how different each of them are. So maybe I should have titled this post "Gift Guide for My Oldest Daughter" (you know, just in case any of you want to buy her a Christmas gift!), but I always enjoy seeing what other kids want, as it gives me ideas for my own.
My oldest daughter is the type of teenager who loves her friends and family both, and enjoys surrounding herself with those she loves. She is studious and hard-working, but she also loves her iPhone and Pinterest and Instagram. She loves to cook. She loves to read. She loves soft and cuddly things. She loves fashion, make-up, and hair products. These are the things that have informed her Gift Guide this year.
2022 Update: Although many of the items on this list are evergreen and still relevant for today's teen girls, check out our 2022 gift guide here: Best Gifts for Teen Girls
Make sure to check out our Ultimate Holiday Gift Guide—Find hundreds of gift ideas for EVERYONE on your list!
Gift Guide for the Teenage Girl
(Note: The majority of links in this post are Amazon affiliate links. Since I live in a rural area that is hours away from most mainstream shopping, I rely heavily on Amazon Prime to deliver my Christmas!)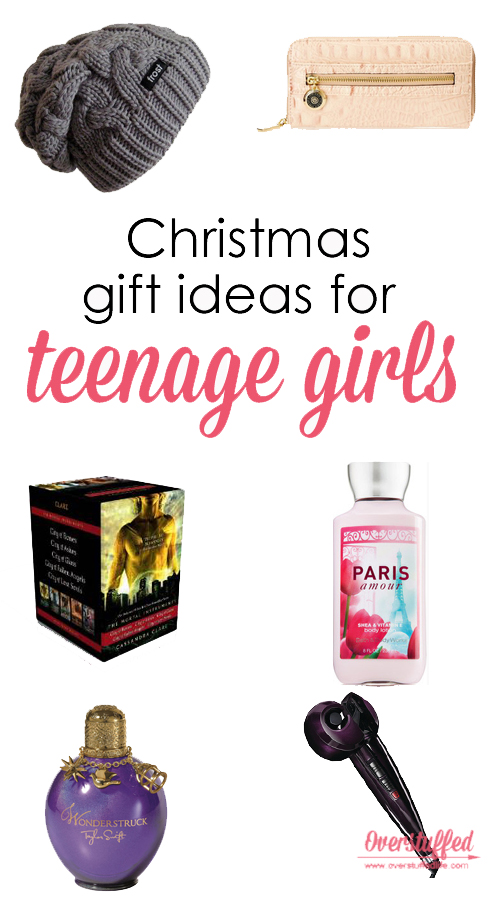 1. Fuzzy Blankets
I wasn't surprised in the least that a fuzzy blanket was the very first thing on her list. Specifically this queen-sized one that looks luxurious and warm: Sara Solid Mink Bed Blanket
2022 update: These UnHide blankets are super popular with the teen crowd this year and they are SO SOFT and amazing! I bought one for each of my three kids for Christmas this year.
Fuzzy socks and slippers also made her list this year.
2. Hairstyling Tools
KareCo hairbrushes are the brushes to have. I have to say they look amazing, especially if you have a lot of hair!
Another brush that is amazing for girls with thick hair that is prone to tangling is the Wet Brush. Seriously, amazing.
The Conair Curl Secret makes it easy to curl hair in a variety of ways. If your teen has long hair like my daughter's, and loves to experiment with all kinds of hair styles, it's a must have: Conair Infiniti Pro Curl Secret Curling Iron
These no-crease hair ties are my daughter's favorite. She always has one or two of them on her wrists, ready to put her hair up when she needs it out of the way. 20 Pack No Crease Hair Ties
3. Perfume
My daughter loves Taylor Swift's perfume, and I must admit, it smells pretty good. Plus the bottle is so pretty! Taylor Swift Wonderstruck Eau de Parfum
She is also a big fan of Bath and Body Works body sprays and body washes. Her favorite scents there include Twisted Peppermint, Paris Amour, Coconut Lime Breeze, and Amber Blush.
4. Make-up
She doesn't wear a lot of make-up at this point, but she does always wear mascara. She loves to experiment with the different types that I receive each month in my beauty subscriptions, so this brand of mascara is something she would love to have: Mirenesse Cosmetics Secret Weapon Mascara
She also put this brush set on her list. Hello, *I* want this brush set for myself, so I can see why she would like it! Lamora Make Up Brush Set
Nail polish, lip gloss, and lip balm are also on the list.
And, speaking of beauty subscriptions, for about $8-10 per month, you can get one for your teenager and I know they would be a big hit! Try Ipsy and Birch Box to see which you like best.
5. Beanie Hat
Where we live, winter hats are a must, so they may as well be totally cute! This one fits her style perfectly, right down to the color: Frost Winter Slouch Hat in Charcoal
6. Tempur-Pedic Pillow
Can you tell this girl likes to be comfortable? She has tried these pillows out on a couple different occasions and really wants one. Then again, so do I! The Symphony Pillow by Tempur-Pedic
7. Wallet or Purse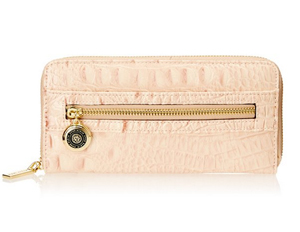 She already has a purse she really likes, so she put this lovely pink wallet on her list. It is now unavailable, but this one in the same brand is very similar and comes in several colors. Anne Klein Zip Around Wallet
2022 update: The Lululemon Everywhere Belt Bags are THE it item amongst teen girls right now.
8. Clothes
This is a big want for all teenage girls. My daughter is so picky with her clothing, though, that it is better to get her a gift card to her favorite store instead of actually buying her something she may or may not like or that may or may not fit. More fun to catch the after Christmas sales that way, anyway!
School apparel or local college apparel is always a good bet, too, if your teenager is into that. Min is full of school spirit and LOVES to get clothes in the school colors or with the high school logo on them.
9. Books
My daughter loves to read, and her current favorite series is The Mortal Instruments by Cassandra Clare. Most of her friends are really into this series as well.
If you don't know which books your bookworm teen would like, choose an Amazon Gift Card for her, instead.
10. Candy
This ONE POUND Reeses Peanut Butter Cup is seriously on my daughter's list. We try not to have a lot of junk like this in the house, but I suppose it would be fun for a once a year sort of treat!
I love that she is so detailed and has given me plenty of options to surprise her. I still haven't decided exactly what I am going to purchase for her, but I've got a couple weeks!
What's on your teen daughter's Christmas List this year?
This post may contain affiliate links, for more information, please see my disclosure.